Whats New?
A new look, some new posts and hopefully a sustainable new enthusiasm for blogging! Some new news on the bike too and the wheels are turning! Stay tuned for a new era and new Ride Reports on
www.trail-rider.co.za
!
Short Report: Red Adrenalin!

New Bike! All Grown Up

Launch: KTM 790 Duke

VLOG: Rallye Riding

Whats News?
I don't ride enough anymore. With my new job I do over 2000km a week, but I don't travel. How's that for irony? Good news is that the maps are open. I am just itching for an epic ride. Watch this space...
A big thank you to Tracks 4 Africa for their latest set of maps. This will ensure that we never miss a scenic route!
I have registered the www.trail-rider.co.za web address and redirected it here, so now we have an easy to remember, proudly South African web address.
Lets keep the rubber side down.
Trailrider

Share of Facebook



Recent Rides

Future Rides
On the Trail of Cornelius Lotter
The last of the WC Passes
Northern Cape incl. Verneukpan & Augrabies
Also see "Planned Rides" section.
"God willing, someday I'll grow old & weak. But when I do, I'll have pictures and ride reports and I will relive life all over again. It's my pension. Every trip is another deposit in my memory pension. I'm gonna have a wonderful old age." -

MetalJockey (Wild Dog Forum)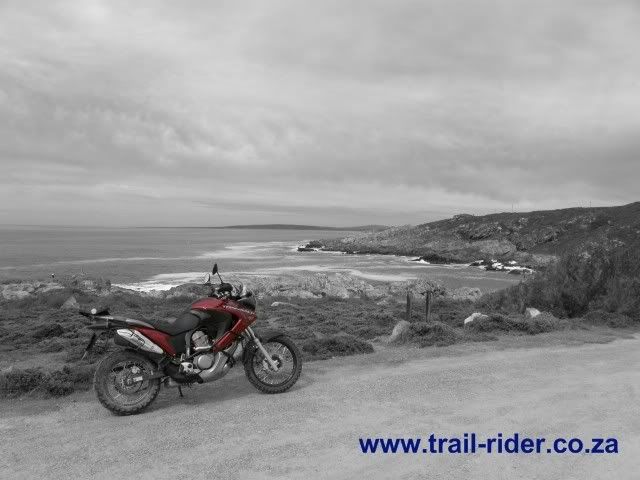 Share of Facebook