.
On Saturday morning some woke not so bright and not so early...
The Festival was brilliantly organized with different out-rides, leaders, sweepers and even paramedics. We did not get a lot of sleep though and decided to rather head for Klawer Hotel and have a big breakfast while watching the rugby.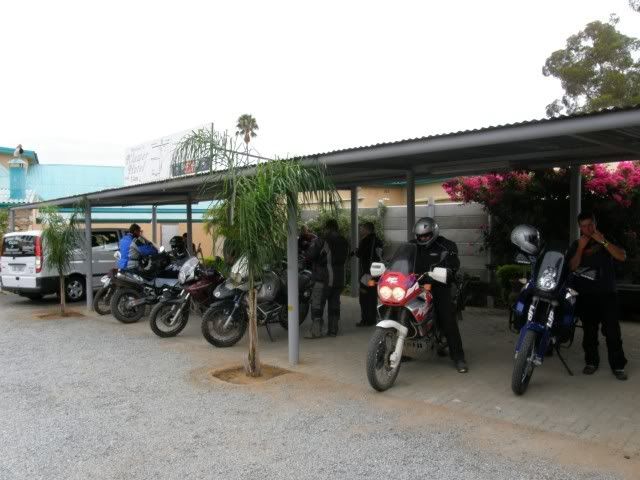 A very nice breakfast although the guys were a lot less "chirpy" than the evening before
After the game some guys decided to head to Lambertsbaai while Operator, CJ and I decided to take a leisurely ride along the gravel back to Clanwilliam. This was a lovely ride. Not being in a hurry meant that I could really take in where I was for a change.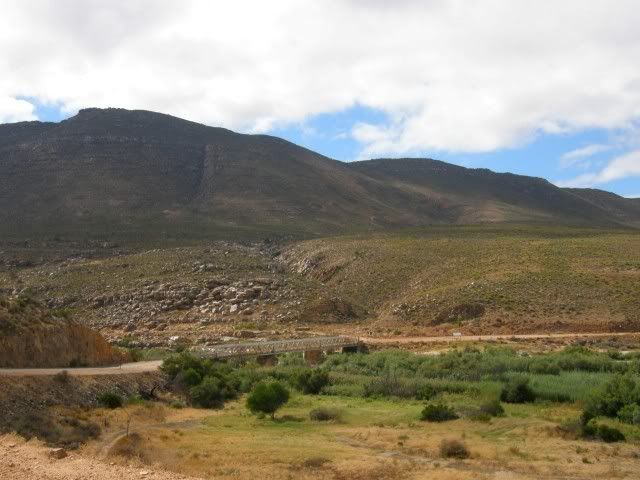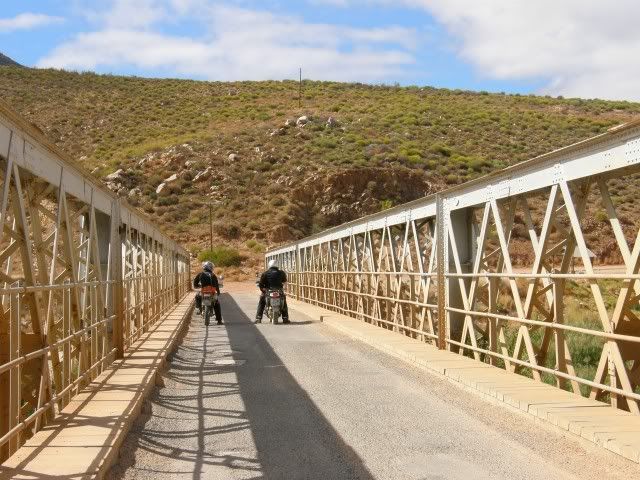 This scenic road runs along the river all the way to Clanwilliam. I don't know all the routes around here but if you're ever in the area I'd say this one is definitely worth the ride.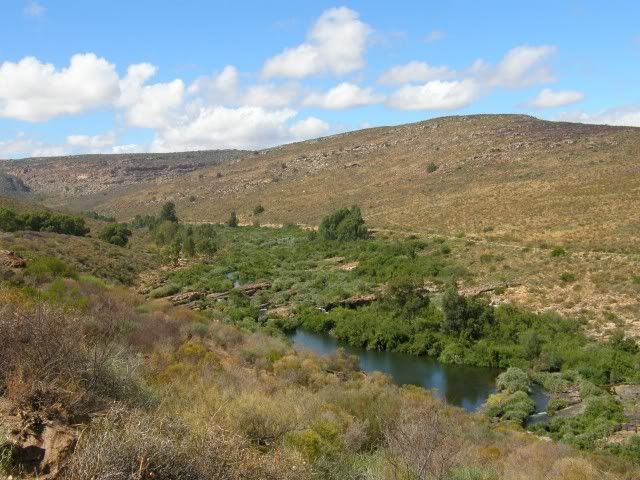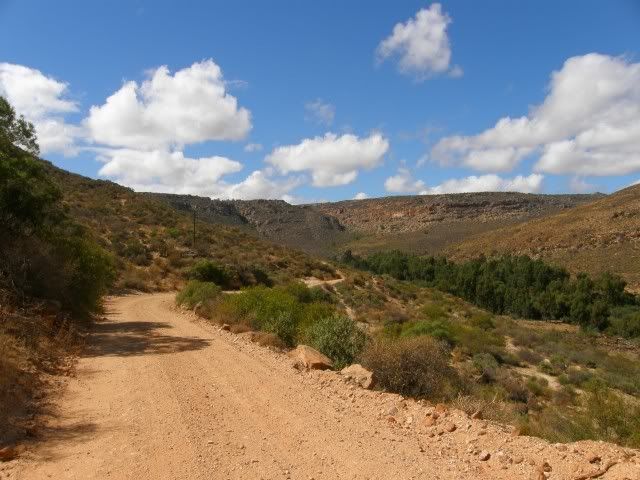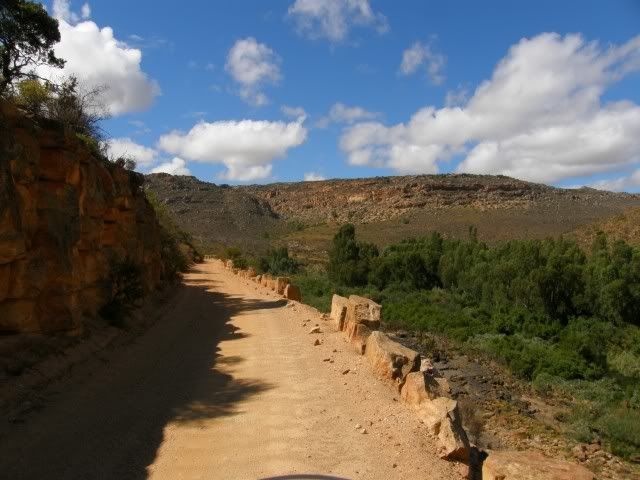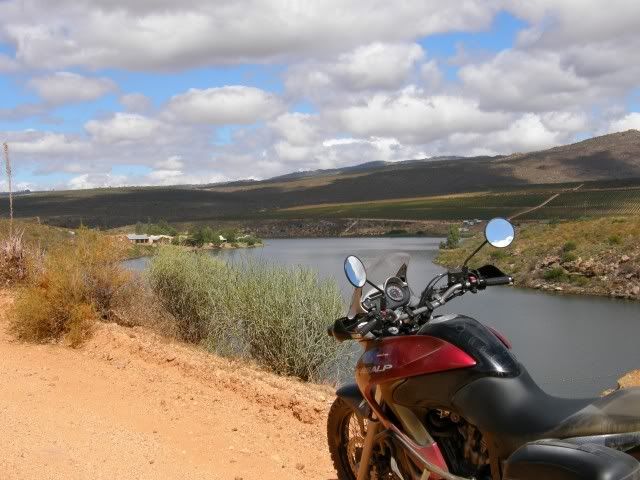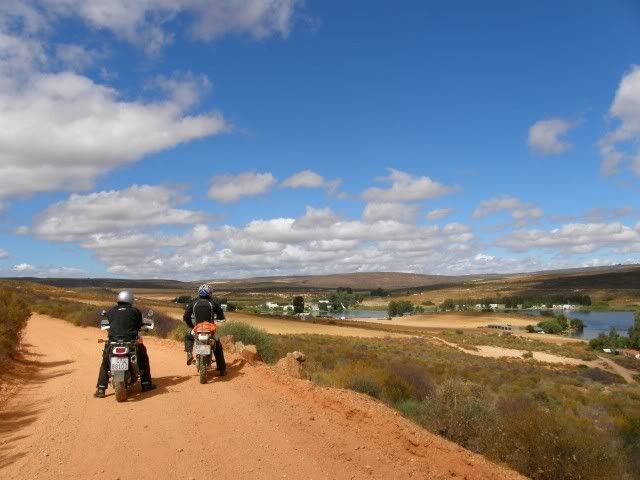 Back in camp we settled down with a few cold ones. Soon the other bikers came trickling back and the skills challenges started.
Some snippets:
KTM950, 1200GSA, 1200GS
XR650, DRZ400, GS800, KTM950
The peanut gallery:
1200GSA, KTM250, KTM950
BMW X-Challenge
And finally the drag and barrel races. Ebs arrived in camp while the drag races were in progress and promptly pulled up to the starting line with luggage and everything
Unfortunately for him he was up against "Bus" and the high flying DRZ. Man that bike gave everybody carrots.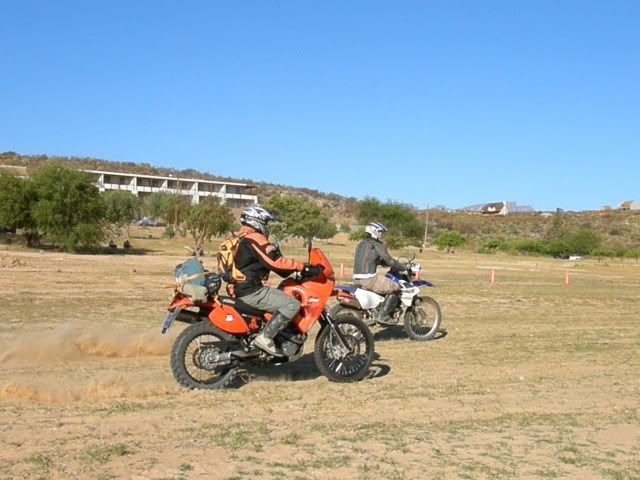 (Pic taken by Go Girl)
Barrel races:
Even though I didn't ride much today the day was thoroughly enjoyed and "Mullet man" the DJ was a treat that evening. It was truly great to party with the WD's I haven't seen in a while. Bring on 2009 the EC bash!
But first... some of the amazing passes of the Cederberg waited on the way back home...
Continue to Day 3.
Index Page.
Home Page.
.