.
Next day we went to do the Burchill route. I had no camera so will just refer you to TR's report.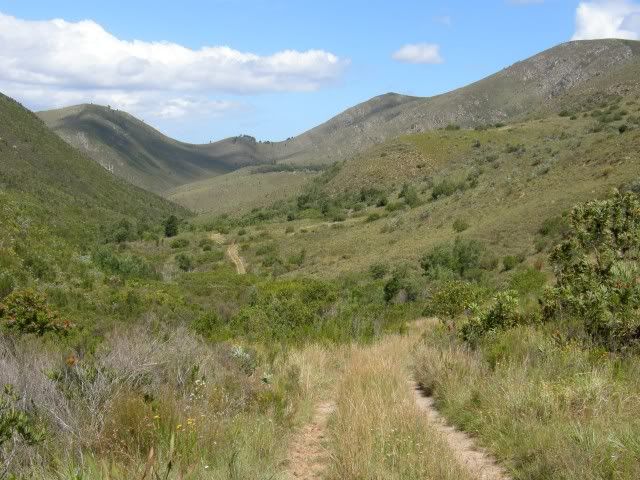 .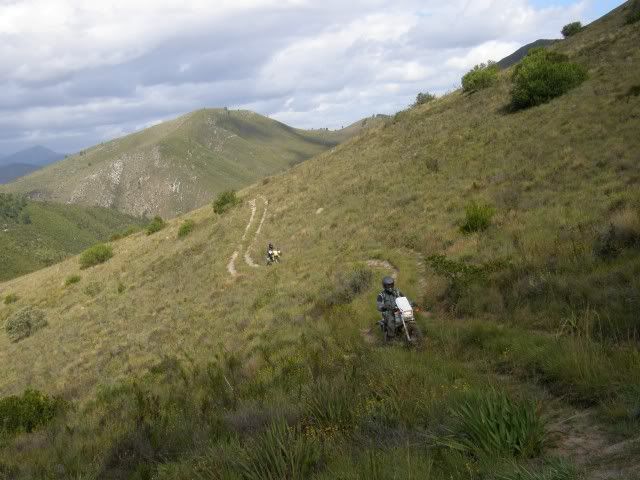 Two photos lifted from TR's report.
Day 3 & 4
This is also reported in TR's report. Rain came so we could not complete what TR had planned. I went to Plettenburg Bay. An old female friend (as against girl friend) now lives there; I had a date to meet her for lunch on Monday. I took the opportunity to buy another camera and ride around the local area. I have seldom been to Plett, but when I originally visited here there was no electricity and very few houses at all.


.