.
On Sunday morning Berm_Rooster, Cassie, Wave Rider, Groen Mamba, Jack (who drove back-up for the Orange route) and I headed home - via Attakwaskloof.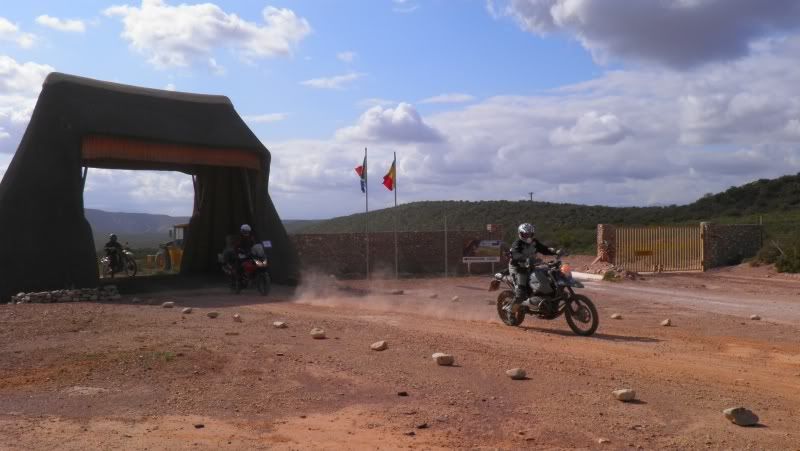 Van Wyksdorp: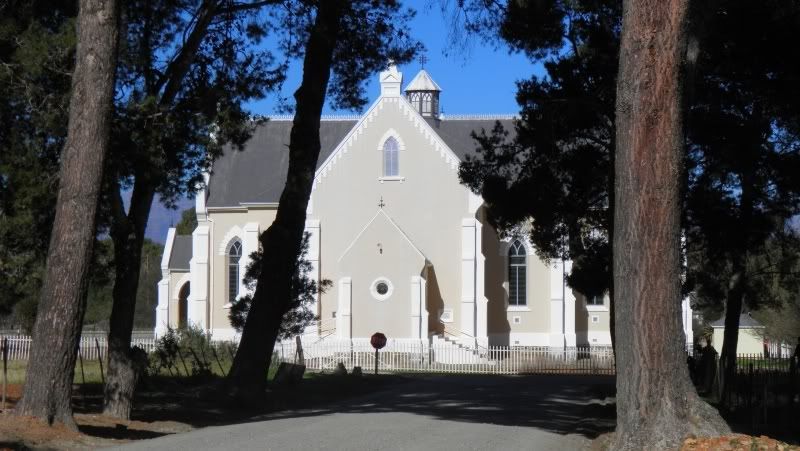 I see the church of a rural town as the "face" of that town. I think Van Wyksdorp is very pretty.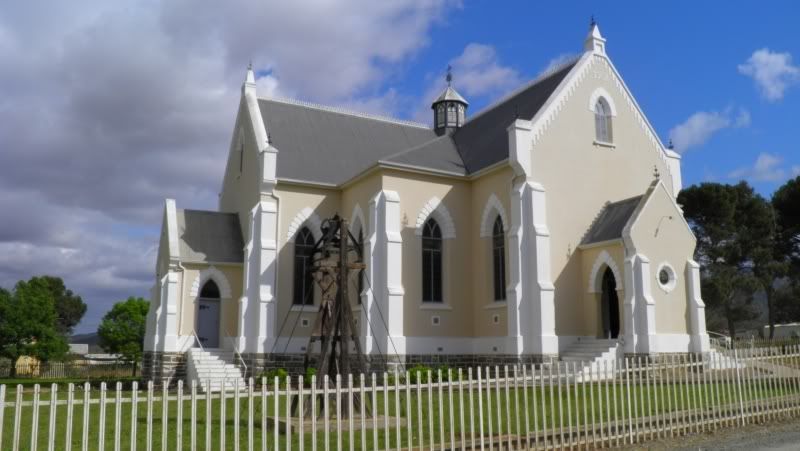 Heading South towards the Langeberg...
...and East towards the Gourits river.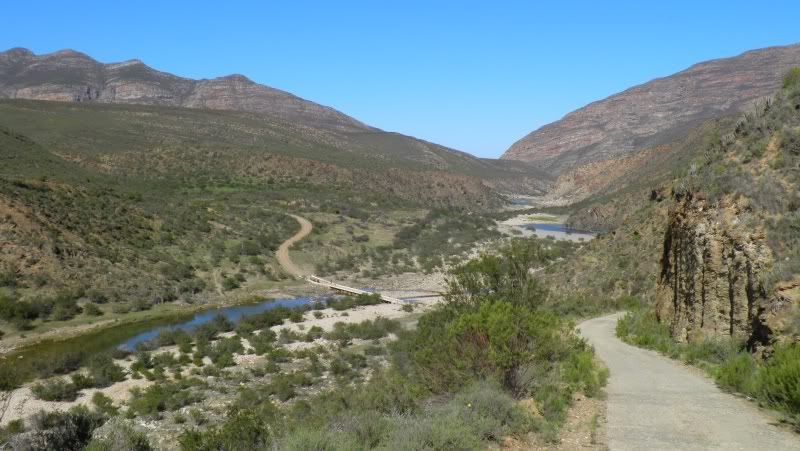 At the Gourits river we ran into some more Adventure bikes. They were returning from the Springbok Rally and didn't know about the Dual Sport bike gathering at Rooiberg Lodge.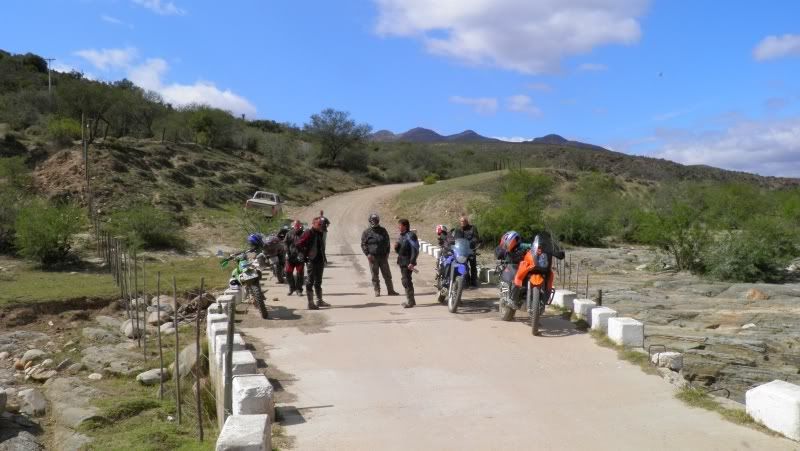 Berm_Rooster approaching:
Next up Attakwas Kloof. This was the CABC Orange route yesterday. Very Scenic!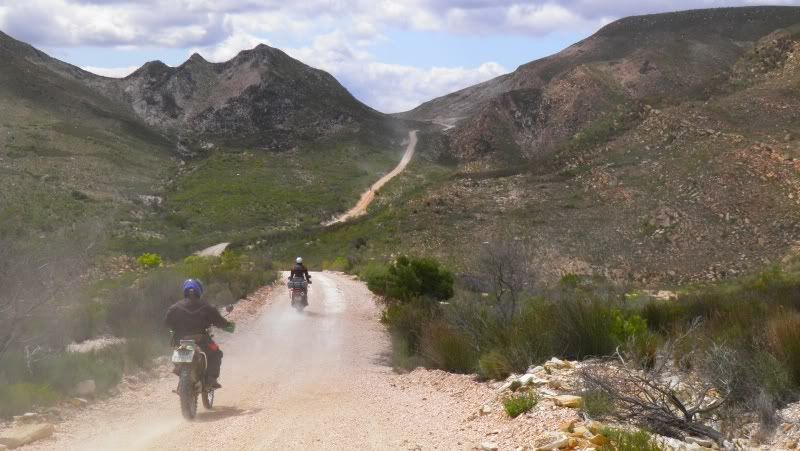 Wave rider: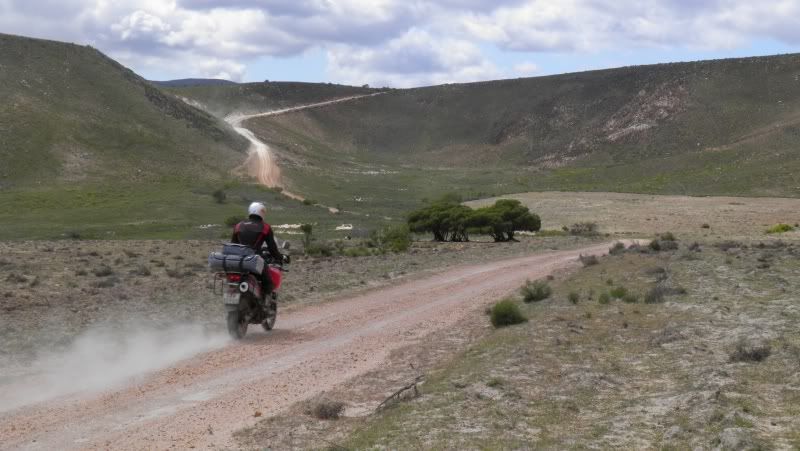 This road through Attakwas Kloof used to be the main route inland for a 180 years. The "Oxwagon N1"
Halfway through we ran into Piston Pete and Sprocketbek also returning from the Springbok Rally.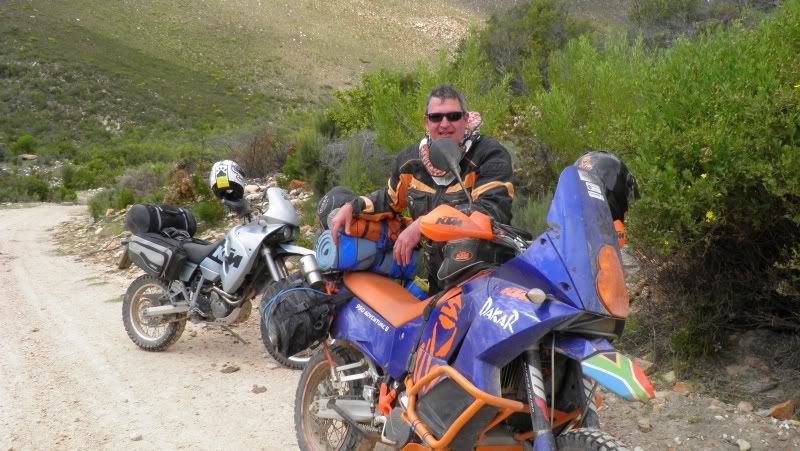 At this spot there are several ruins of old buildings. This used to be a town called Woeska. When the road fell into disuse the town disappeared.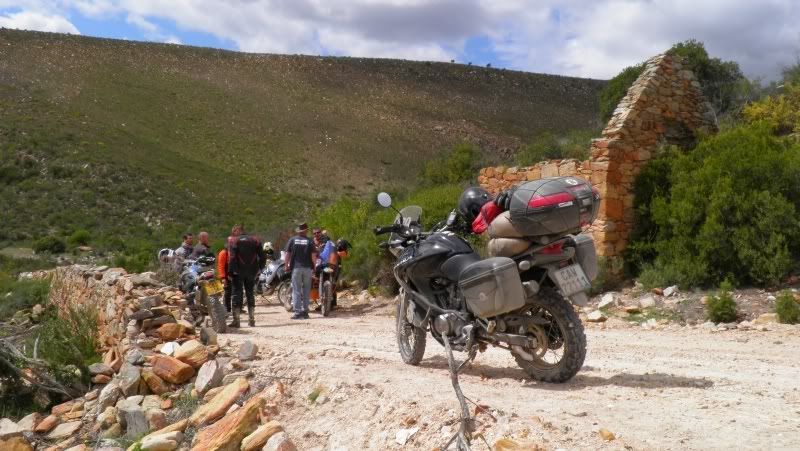 After a quick chat we continued and soon I came upon this!
I used to see a lot of snakes while riding, but last year I hardly saw any. Our weather patterns and seasons really seem confused lately. This is my first sighting since spring started - and what a beaut!
This is a Puff Adder (
bitis ariens
) is considered Africa's most dangerous snake. It is slow-moving, bad-tempered and responsible for more poisonous bites than any other snake in Africa. The yellow colours on this specimen is really special. This is mating season so he's probably wearing his Sunday best.
The color pattern varies geographically. Dorsally, the ground-color varies from straw yellow, to light brown, to orange or reddish brown. This is the second yellowish one I've seen. The other was also in this area.
This road ends at
Bonniedale Adventure Farm
(unless you continue and travel over Attakwas Pass).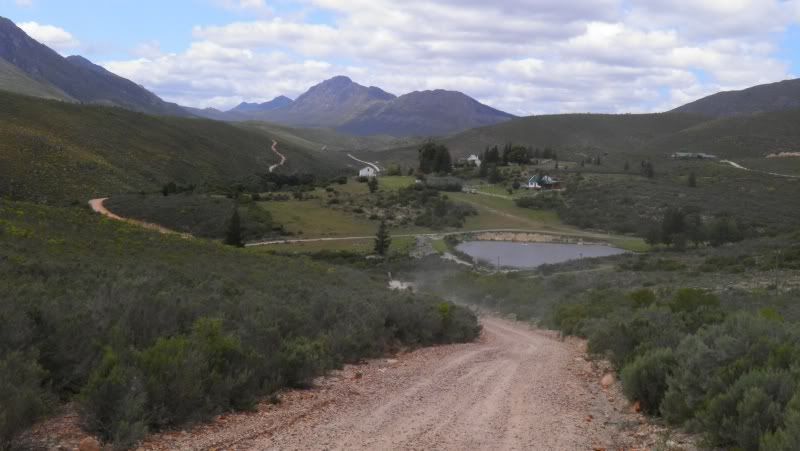 At Bonniedale we all said our goodbyes and headed in our various directions home.
My stats for today's ride:

.