.
Sunday morning and we rise early to get an early start. We're heading home today the long way round - via George and Riversdal and then heading back inland to avoid the roadworks on the N2.
This will also be the morning I photograph the Fat Boy on Outeniqua Pass with the view over George and all the way to the ocean.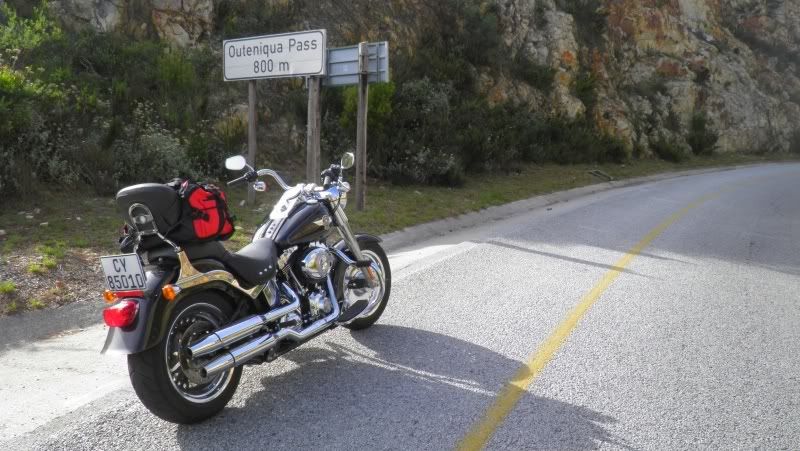 So, Outeniqua Pass, where were we?
This pass was built as an alternative to the historic Montagu Pass, but with easier gradients and turns to cater for modern traffic. The original plans included two short tunnels, but in the end the pass was built over this neck, 60 meters higher than the originally planned summit, eliminating the need for tunnels.
Outeniqua Pass was officially opened by the then Minister of Transport, Paul Sauer, on 20 September 1951.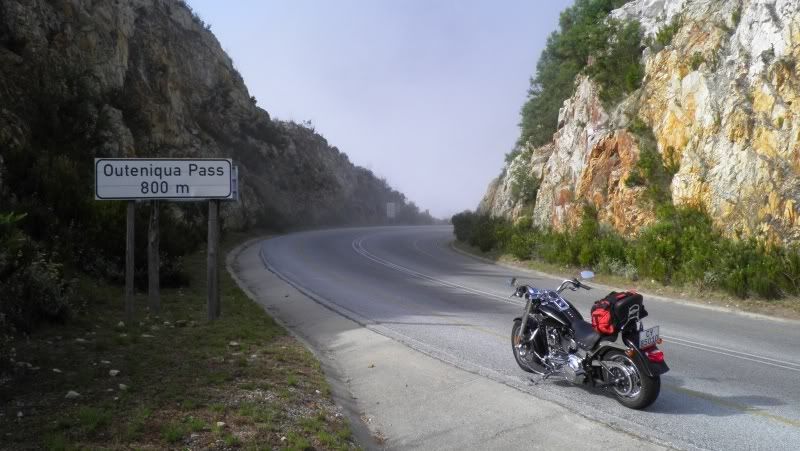 And my photo with the view: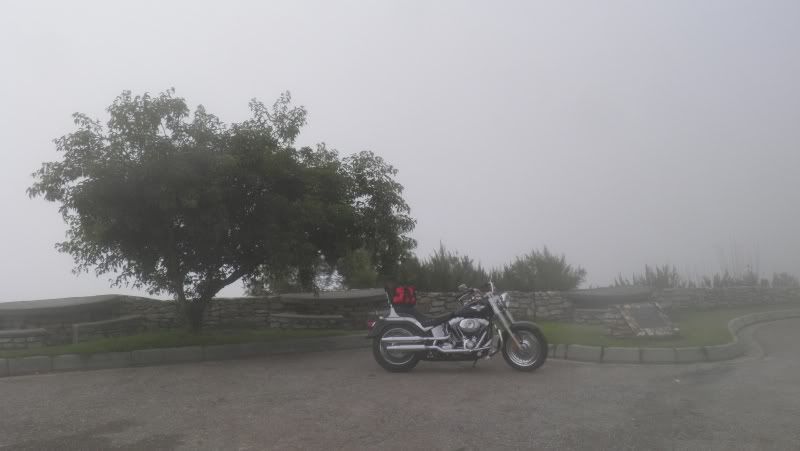 I guess it just was not meant to be.
A quick refill before we hit the road!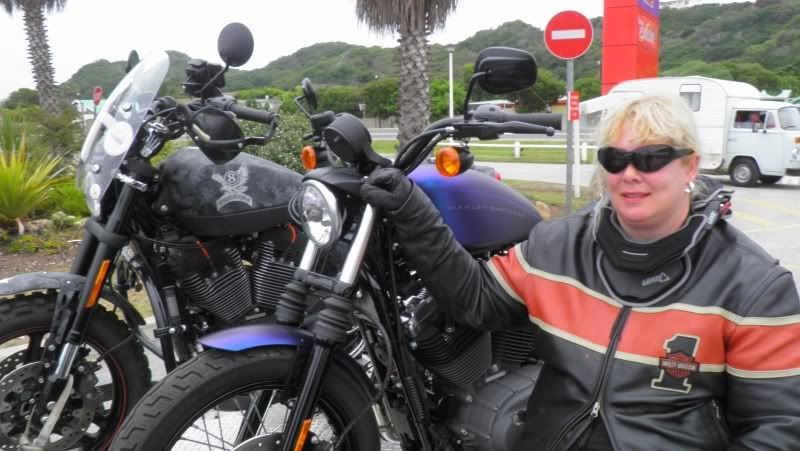 Willie and I. Some people thought we might be brothers. I wonder why?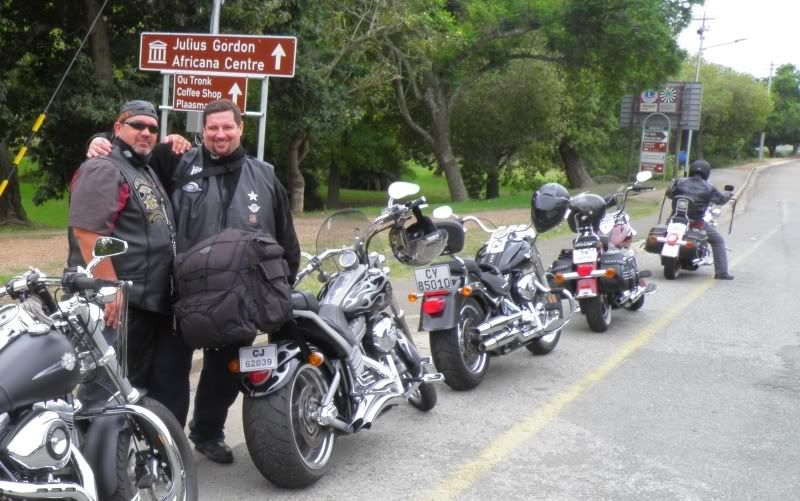 From Riversdal we head North back into the Klein Karoo over the Garcia Pass.
The Garcia Pass was built by Thomas Bain after he finished building the Tradouw Pass. It was opened on 31 December 1877 and named after Maurice Garcia, the Magistrate and Civil Commissioner in Riversdal at the time.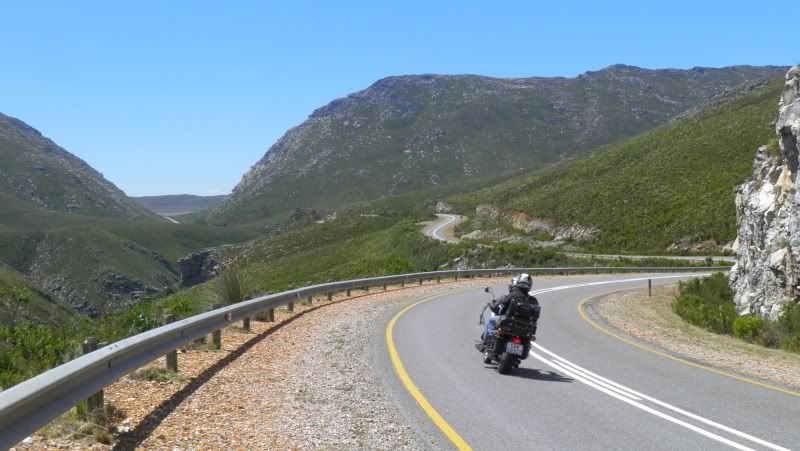 The pass crosses the Langeberg through the Goukou river gorge and connects Riversdale to Ladismith.
Riding over the Langeberg and back into the Klein Karoo heat: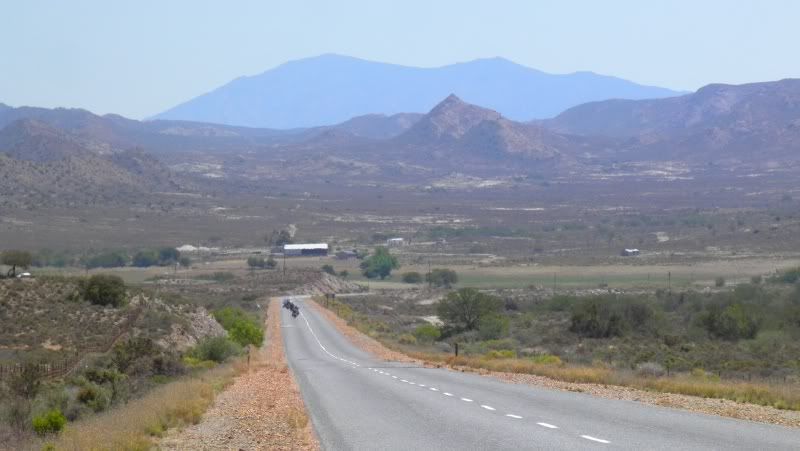 We stop at Ronnie's for lunch where we see these restored beauties. They were participants in the Old Motor Show in George over the weekend.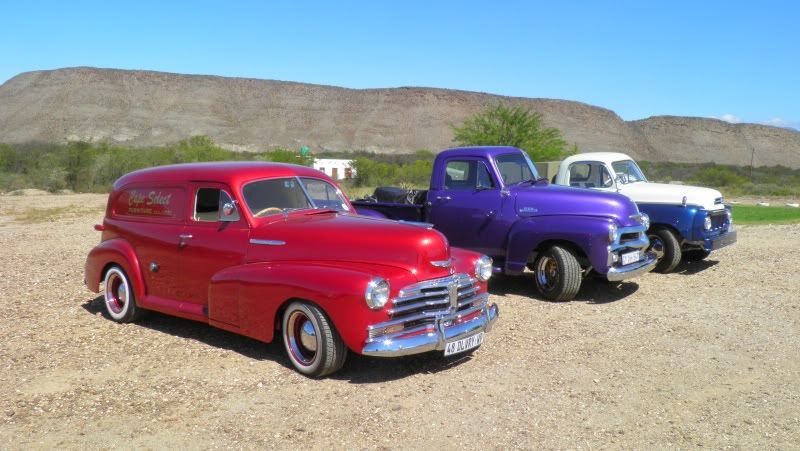 A quick lunch and we hit the road again.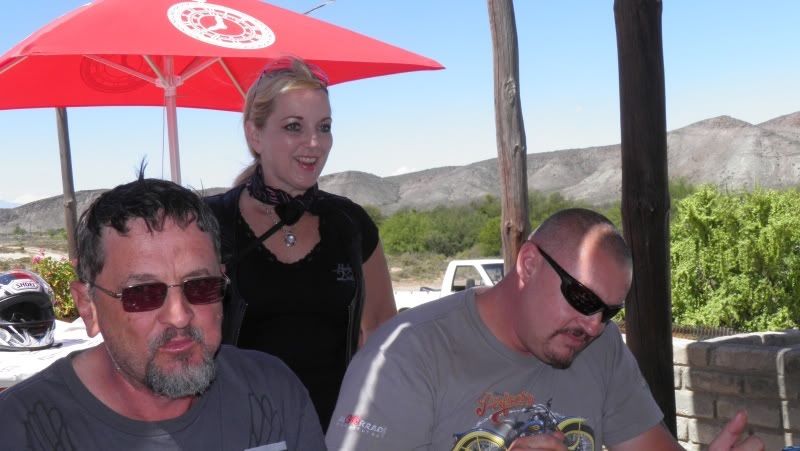 On the way home we said our goodbyes as every so often someone peeled off the group to head home. I still had to return my Harley to Tyger Valley Harley and in doing so I had to ride through the Du Toit's Kloof Tunnel. It was in this 3.9km tunnel that I geared down and finally heard it - the Fat Boy sang!
And what a sound. No wonder Harley-Davidson wanted to register it as a trademark.
So what is my verdict about Rallies, Harleys and such?
Well, it is said that with a Harley it's not just about the bike, it's about the lifestyle. And it's quite a lifestyle. The Harley owners thoroughly immerse themselves in it. It's fun and funky and friendly and it's something that couples can do together. Harley (through H.O.G.) has all but perfected it and no other lifestyle brand in biking comes close to it.
Lot's of people have lots to say on the subject. When I mentioned I was going on a Harley trip I got my fair share of chirping.

It seems it's one of those love it / hate it kind of things. I guess a passionate bike will trigger a passionate response. All I can say is don't knock it till you've tried it. You might just be surprised. I know I was. And that's quite something coming from a gravel traveller.
If I had the opportunity to do it again I'd would jump at it. Don't knock it till you've tried it!
Thanks to every single person that made my first Harley-Davidson Rally an event to remember.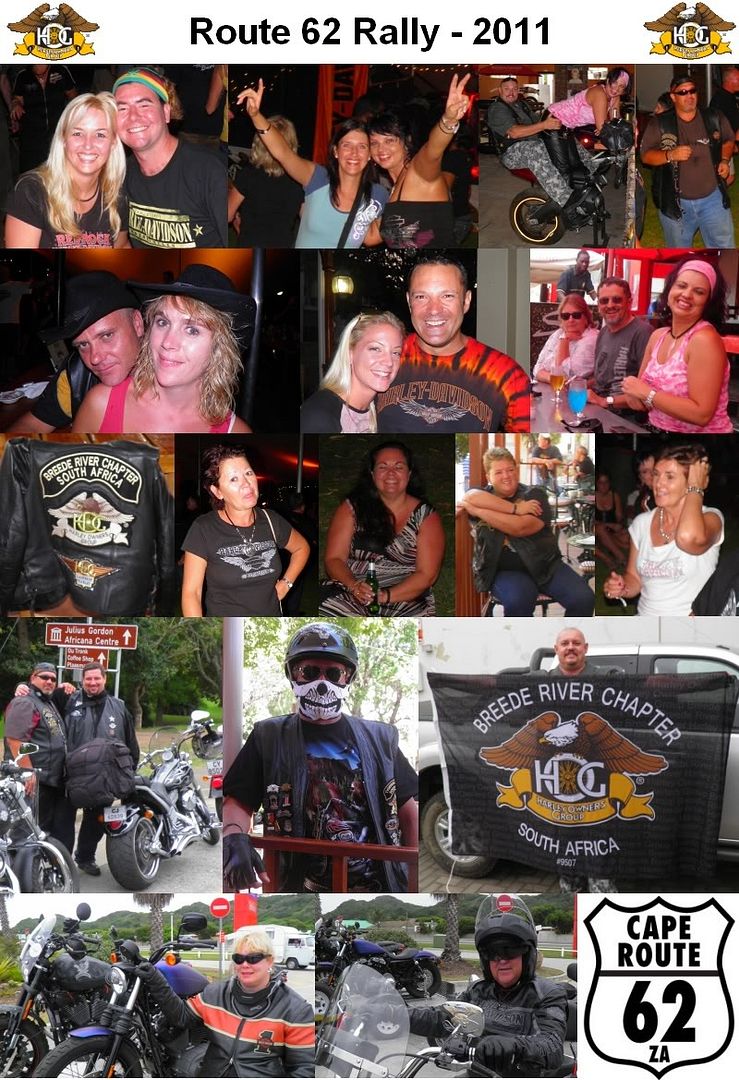 .