.
Friday morning and I rise early to get some nice pics of the Fat Boy in the softer light. I am reviewing this bike for the paper and I have some good ideas of where I want to photograph it, one of those places being on Outeniqua Pass with the view over George all the way to the ocean.
I head out solo and ahead of the group planning to join up with them later when they catch up to me in George.
It's a glorious day and cruising out in the early morning fresh air is what this bike was made for. Riding out of Oudtshoorn you gear up to 6th gear, put your feet forward on the highway pegs and sit back and enjoy the scenery while the massive torque of this 1600 engine does it's thing effortlessly. I roll through the Klein Karoo and past the Hops plantations in Waboomskraal not wanting to stop. Not even for a photo. That I'll do on Outeniqua pass.
I don't think I've written much about Outeniqua Pass before. I usually find myself crossing the Outeniqua mountain range via Montagu Pass.
Construction of the Outeniqua Pass began in 1942 with Italian POW's. This was a time when most of South Africa's road engineers were up North helping in the war effort.
I approach the summit from the Northern side and sudden realize as I cross it that my scenery photo might not work...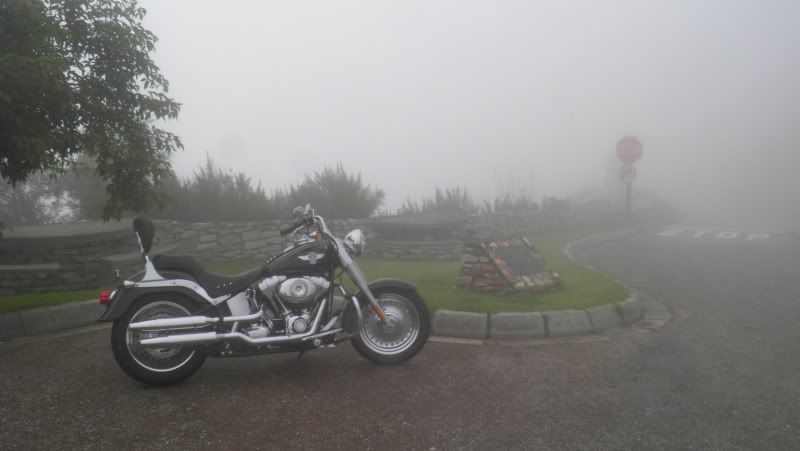 It's totally
QBI
Ah well, no use telling you about Outeniqua Pass if there are no photos.
I cruise down the mountain and to my delight I break out under the clouds as I approach George. There might be some hope of photographing this bike around here yet.
The first opportunity presenting itself at Hersham:
Great Brak River: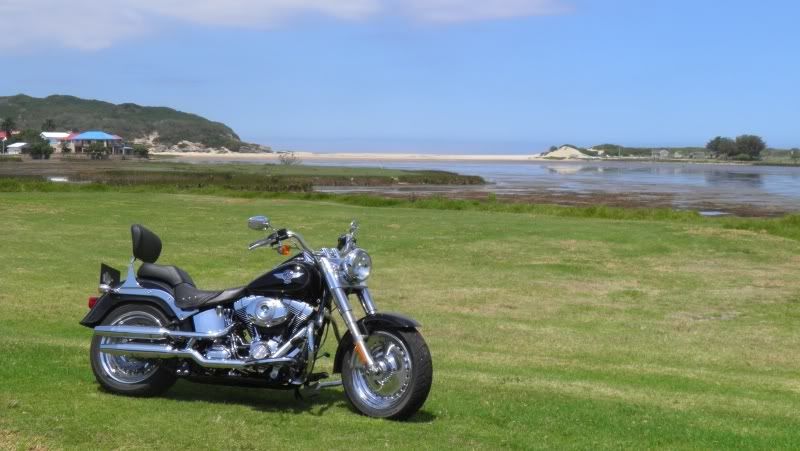 I also use this time to show the bike to my wife (who incidentally likes it and found the pillion seat very comfortable) and the Southern Cape Wild Dogs. There were some good humoured chirping about the cruiser and leathers

but I could see that most would not mind having one of these bikes in the garage as well. It's a cool bike.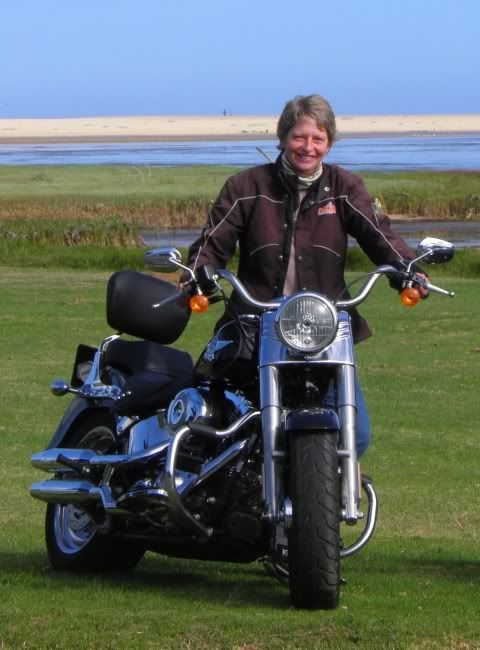 After all, the best bike to have is 5 bikes.

Or make that 7.
Trailrider
Hogrider: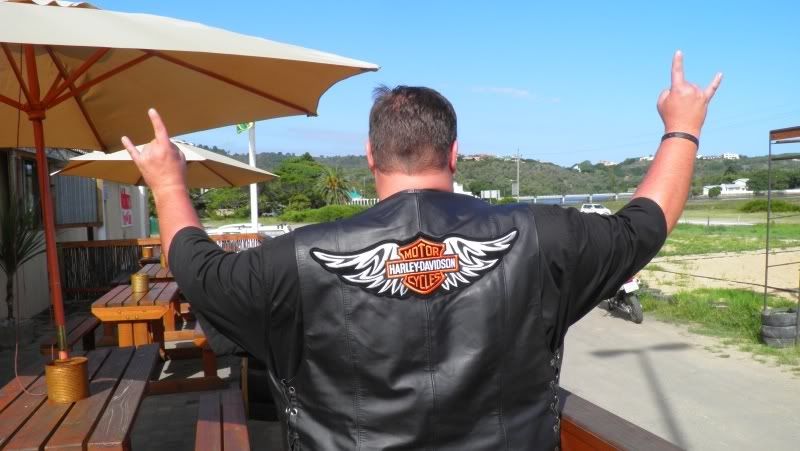 Around here anything with 2 wheels is welcomed.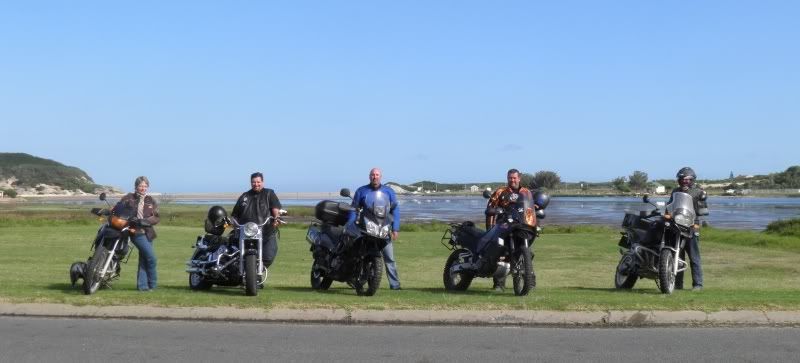 It was also around this time I found out that the Breede H.O.G. group is not headed to George any more. They had some liquid refreshment, and then some more, and by now they're not getting on to two wheels.
It's a Rally. It happens.

I say my goodbyes in George and head back over the mountain. By now even more Harleys have arrived in Oudshoorn and there are some fantastic examples among them. They come in all shapes and sizes with a myriad of extras and some exquisite paint jobs.
With a Harley it's all in the detail.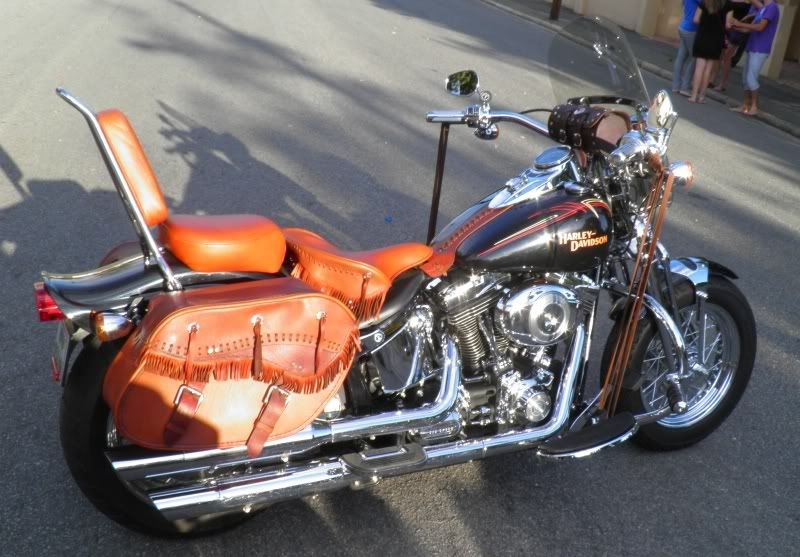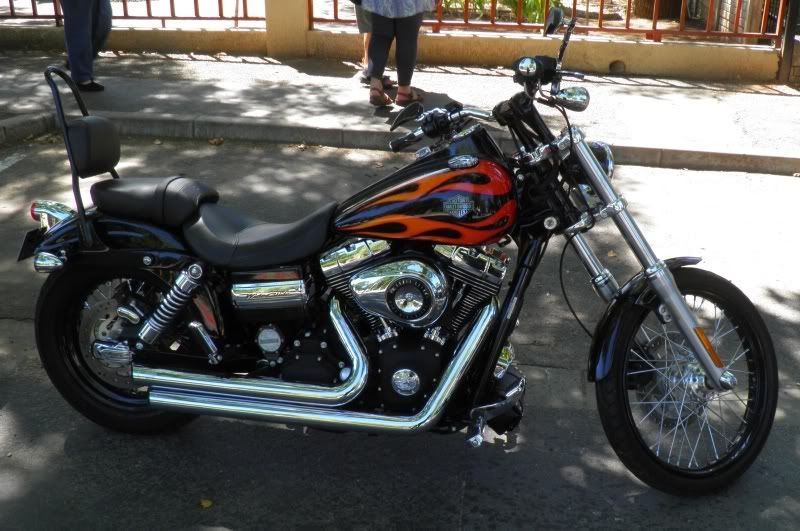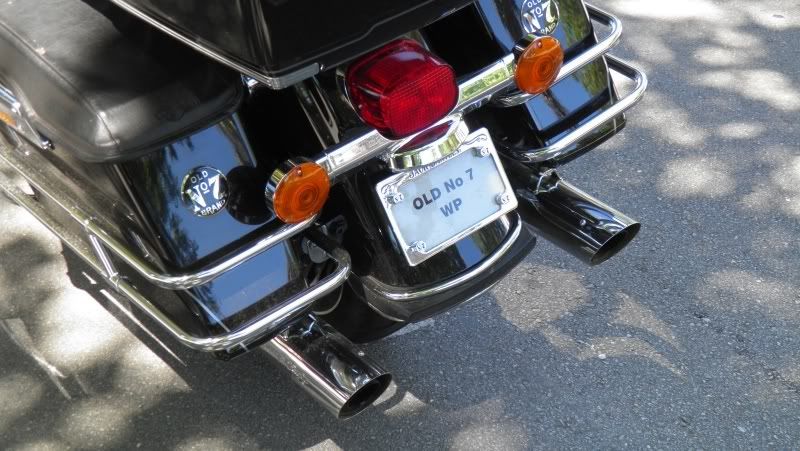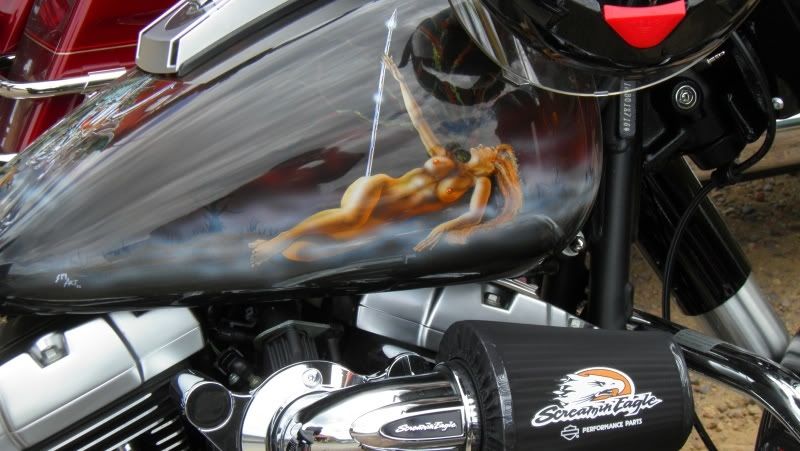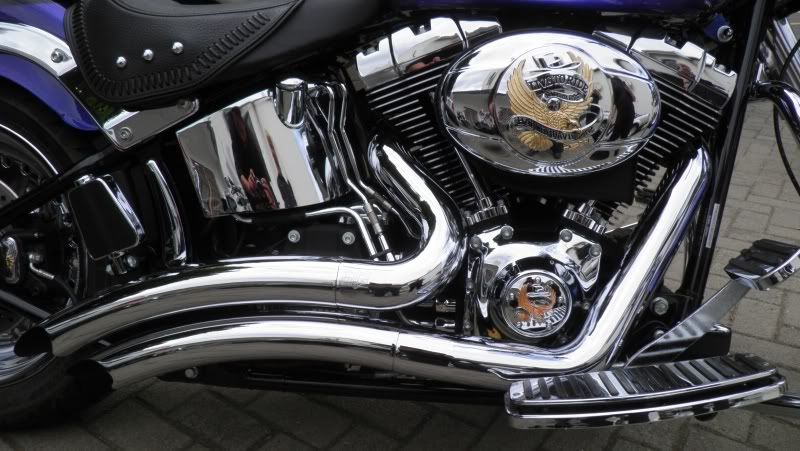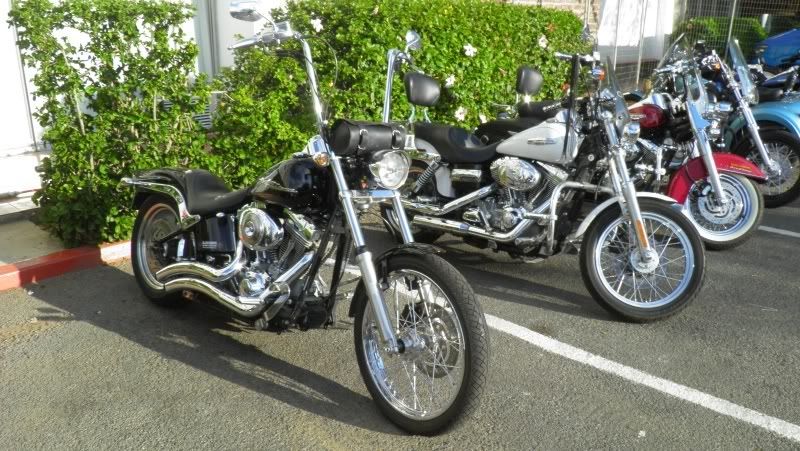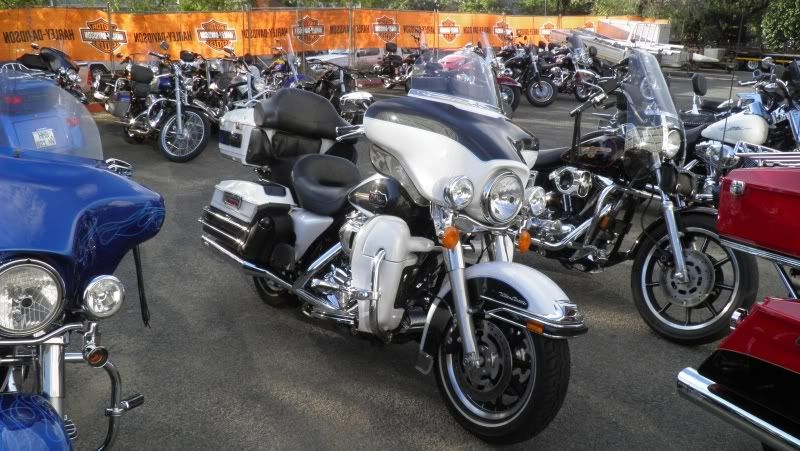 This is a Harley-Davidson Rocker:
I really
really
liked this bike. If I had to choose one it would have been this one. It's all in the look.
This Harley was interesting too. Check out the jerrycan: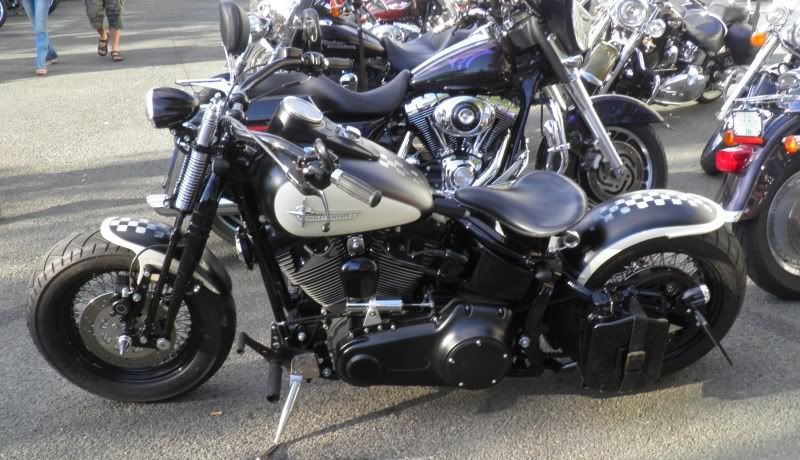 And the custom chopper called "Thunderstruck". What a beaut!
Another thing I noticed is the amount of women riding Harleys. In the different groups of bikers I have moved in the Harley group definitely has a bigger percentage of women.
That evening we had a nice
braai
at
88BvR
, the chapter's HQ for the rally...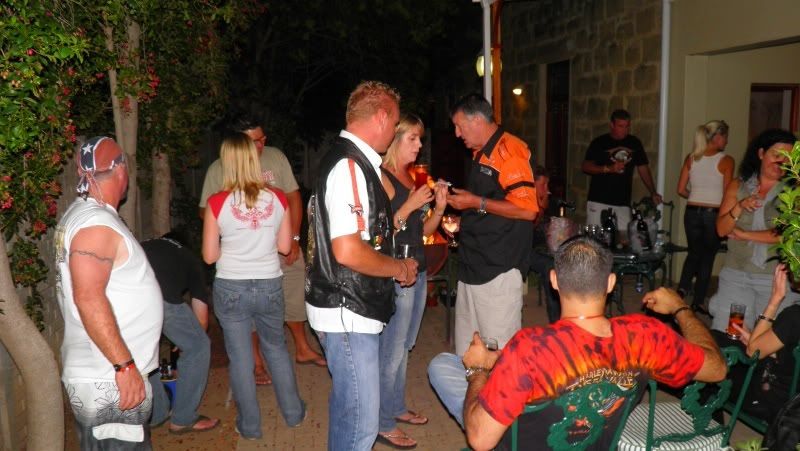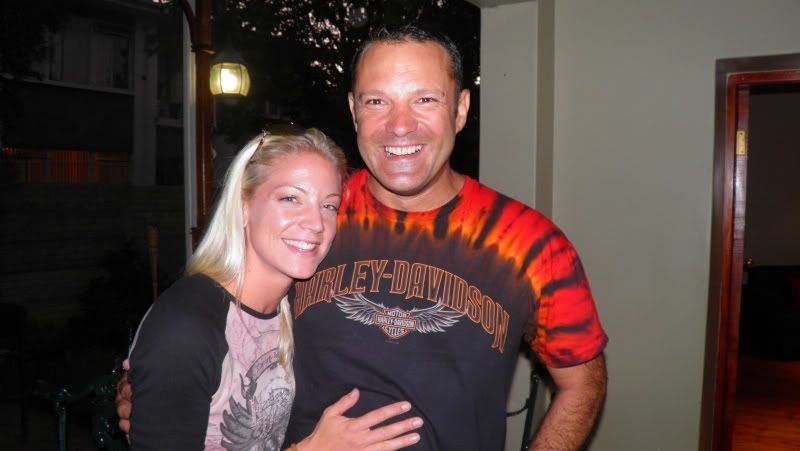 ...before moving over to the Rally site.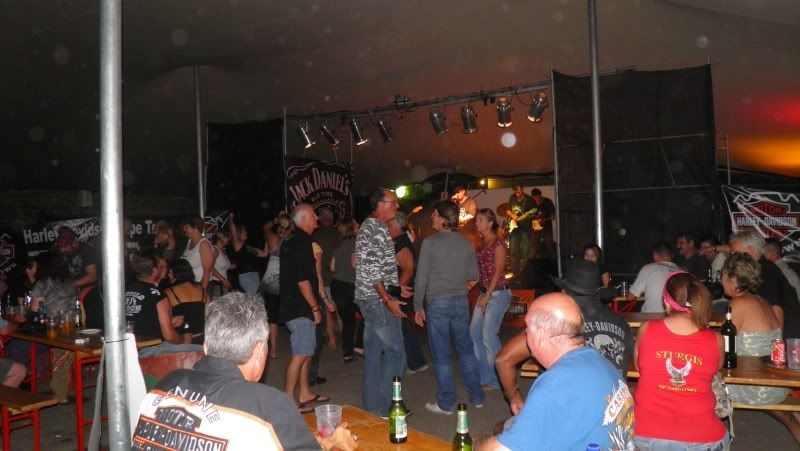 No more pics were taken tonight.
But of those pics "not taken"
I just have to include this cool pic - Hennie & Milady: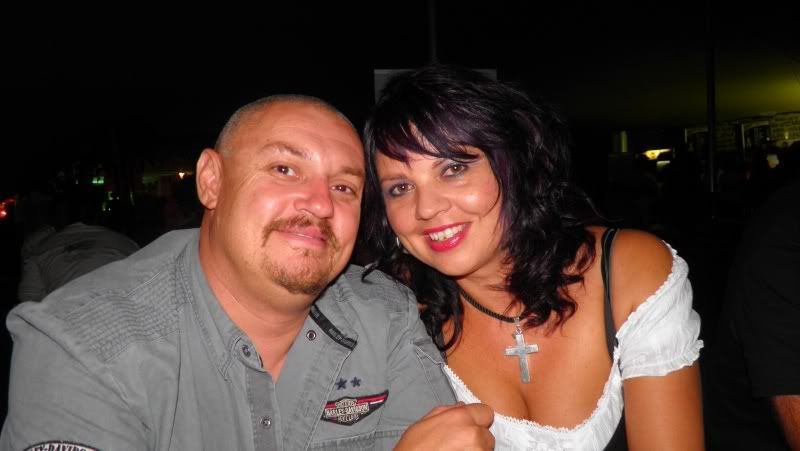 What a cool bunch of people.


.