.
Early morning: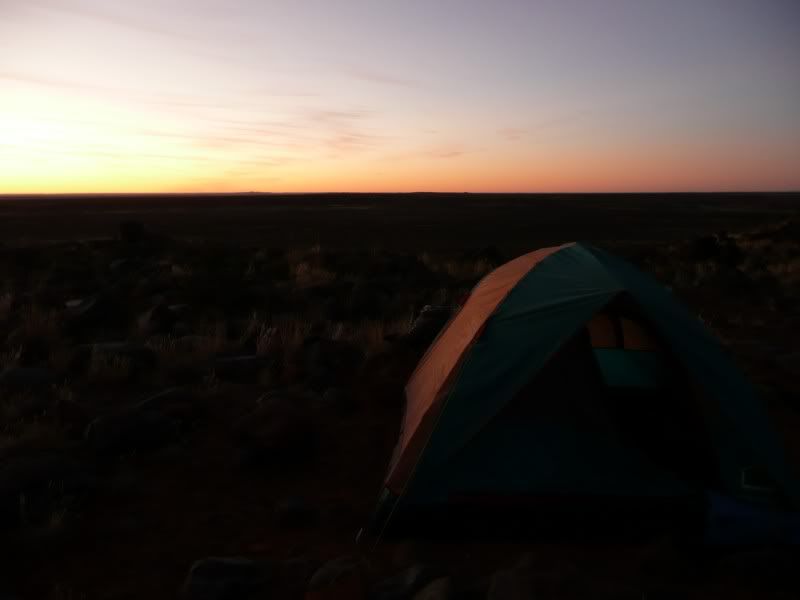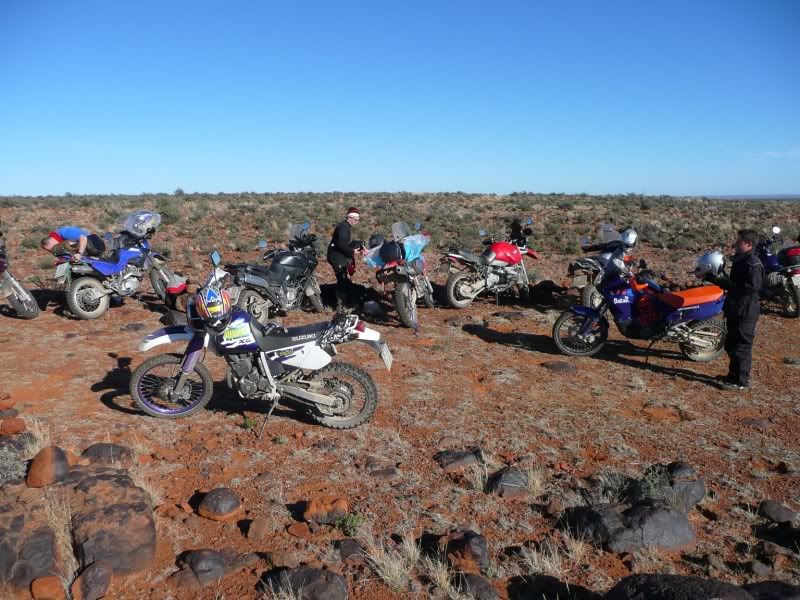 This road wasn't fun in the dark the previous night, but man o man now it was great:
Are we having fun yet? For sure!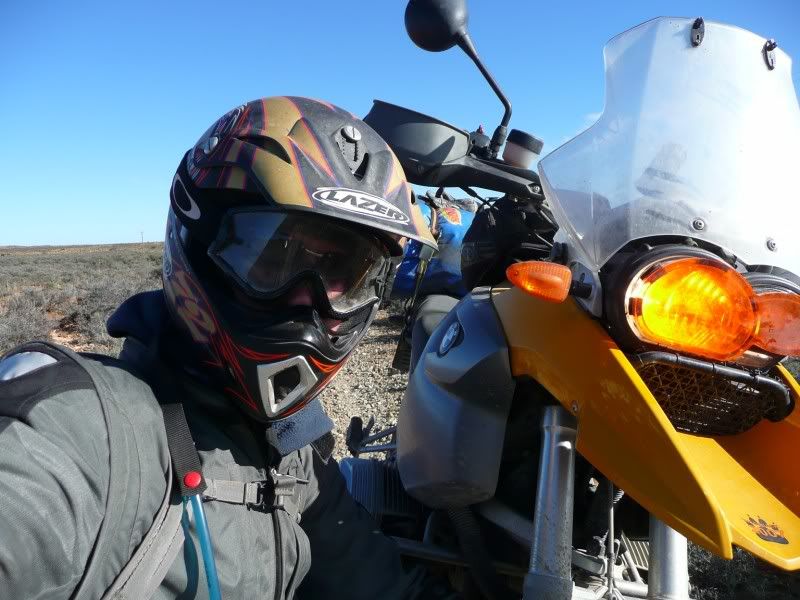 Danie's house where we had some breakfast:
Topbox checking directions: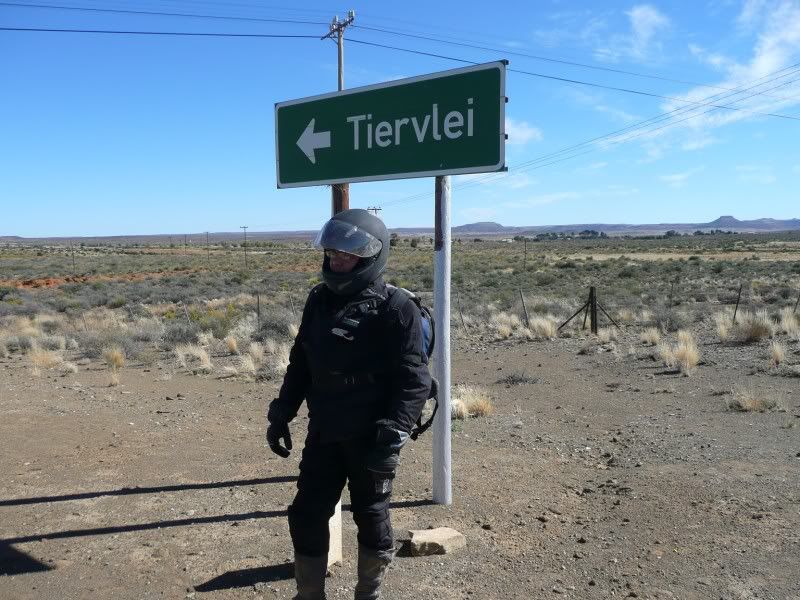 Just outside Carnarvon: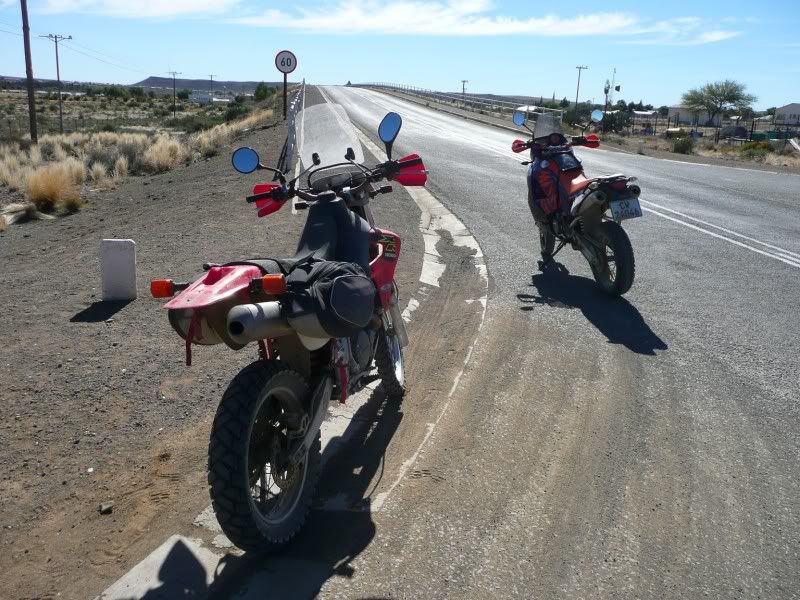 The famous blikkies bar in Canarvon: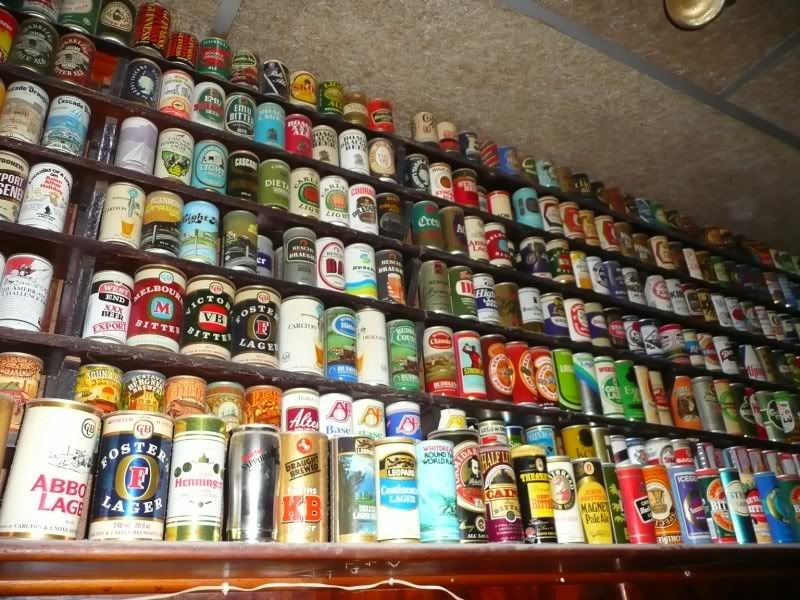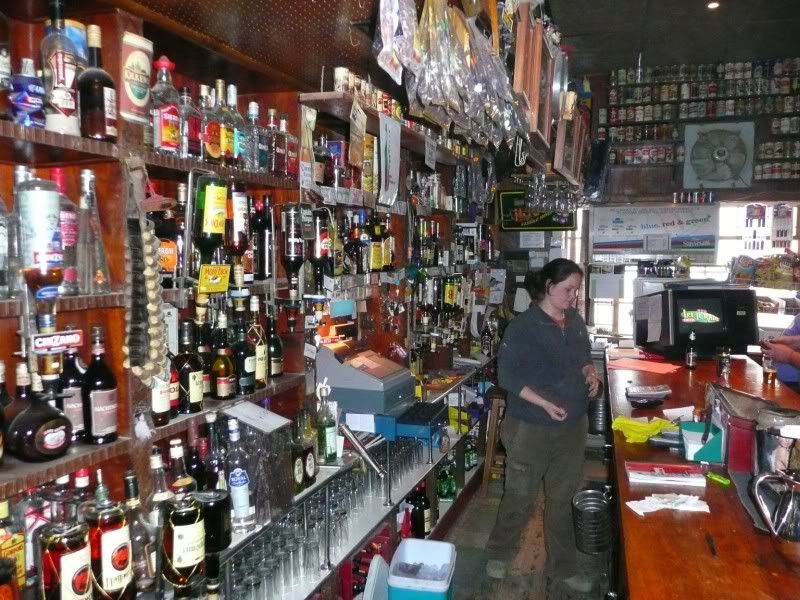 We were in the mood for a bite to eat in Loxton, so we bought a plate of food and supported the local entrepreneurs:
Look ma, beetroot and potato salad without a knife and fork:
Why fly while you could ride?
Water break:
Local transport: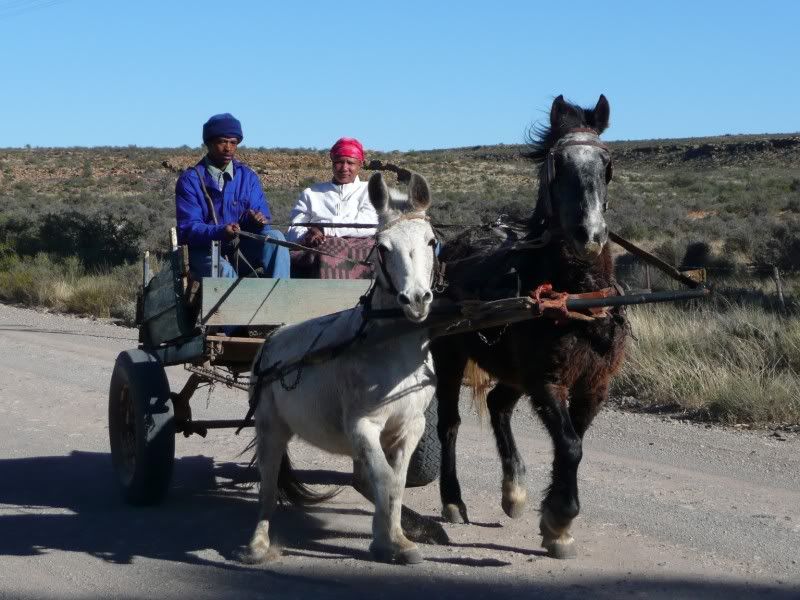 High speed dirt: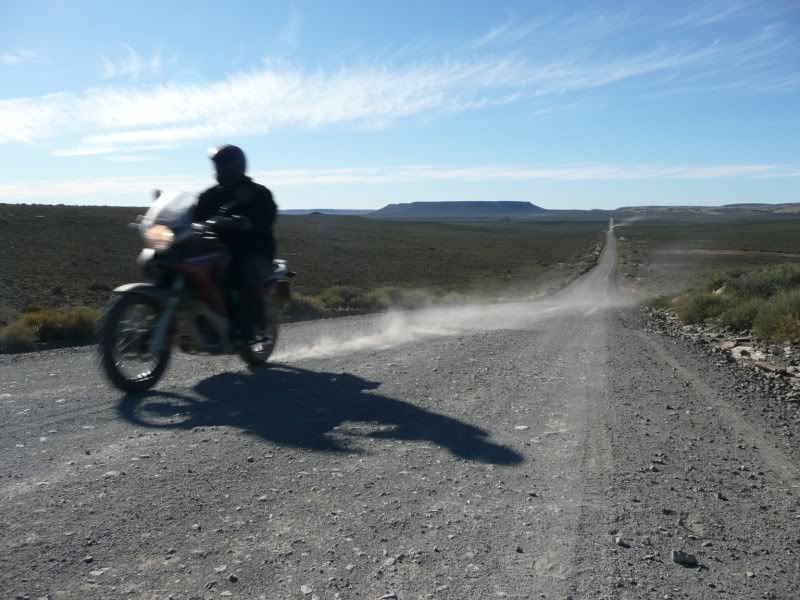 Surf taking a break: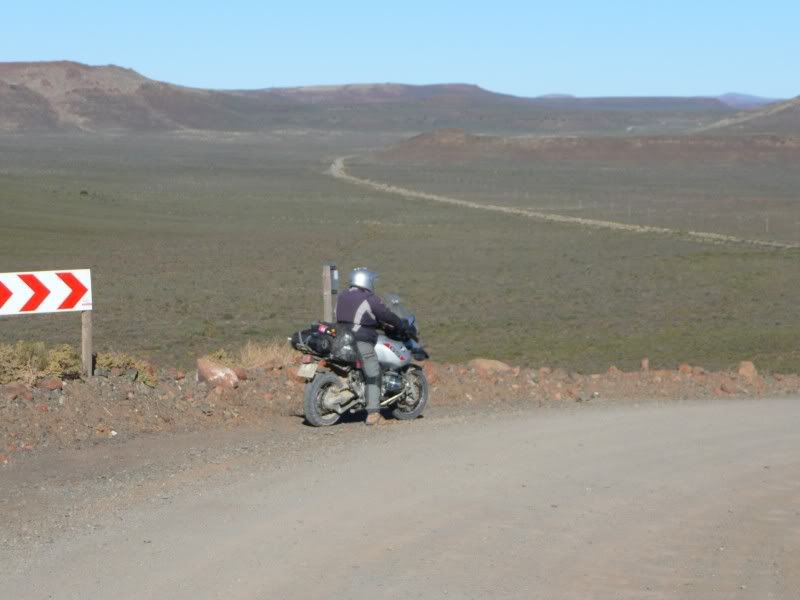 If you look closely you could see Monday come: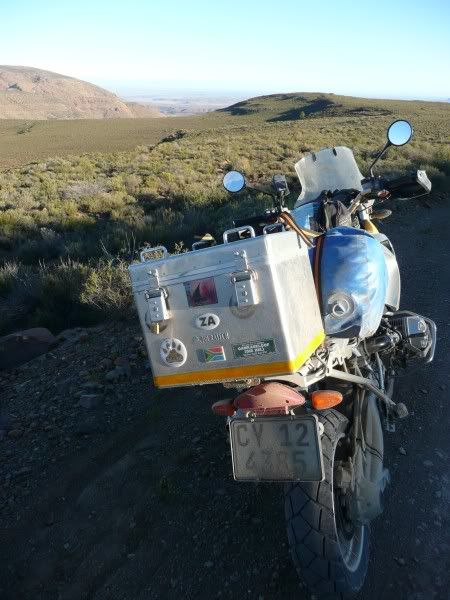 Mr Trail himself: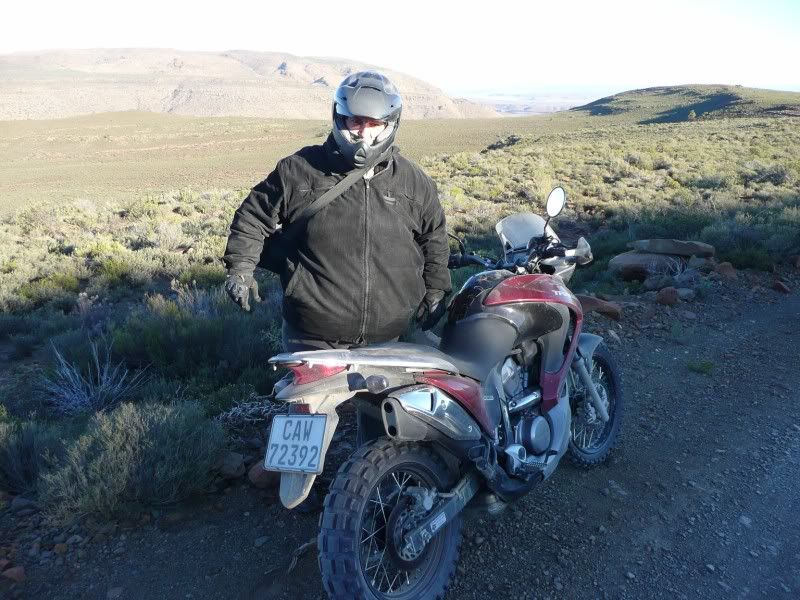 BigEd: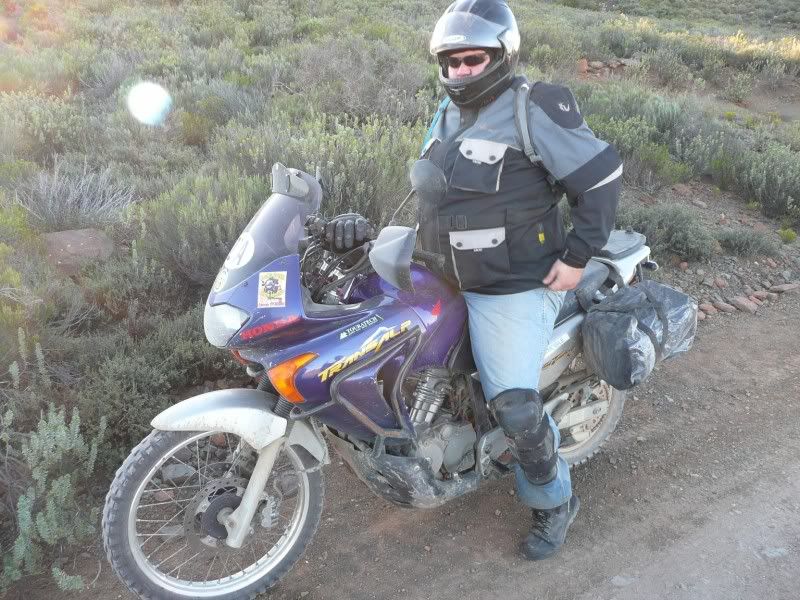 Biesie doing his world tourer pose:
Piksteel: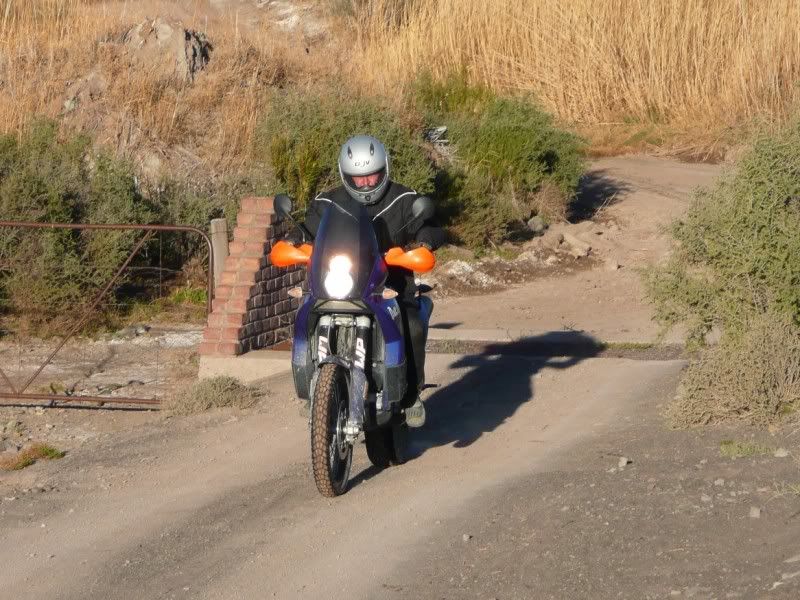 Me with some shitty pose that evening:
Eisbein, Surf and Piksteel: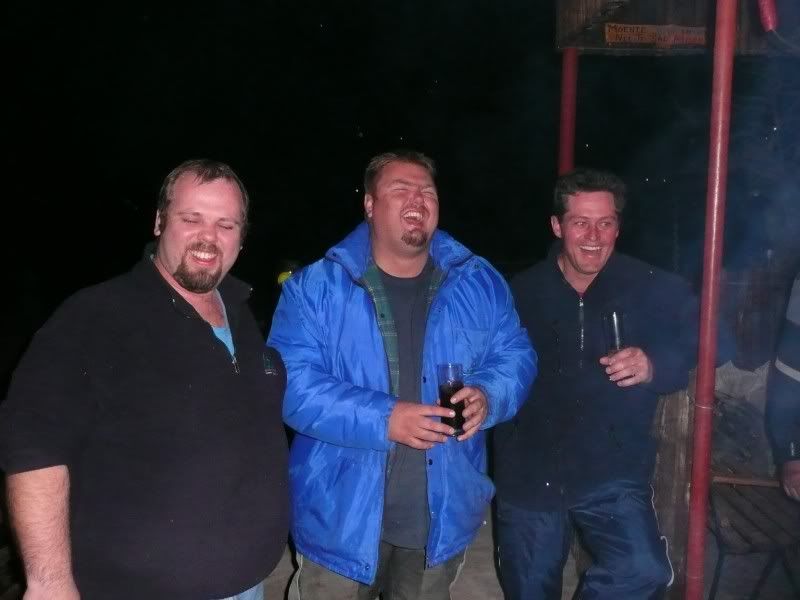 Everyone having some good farm food: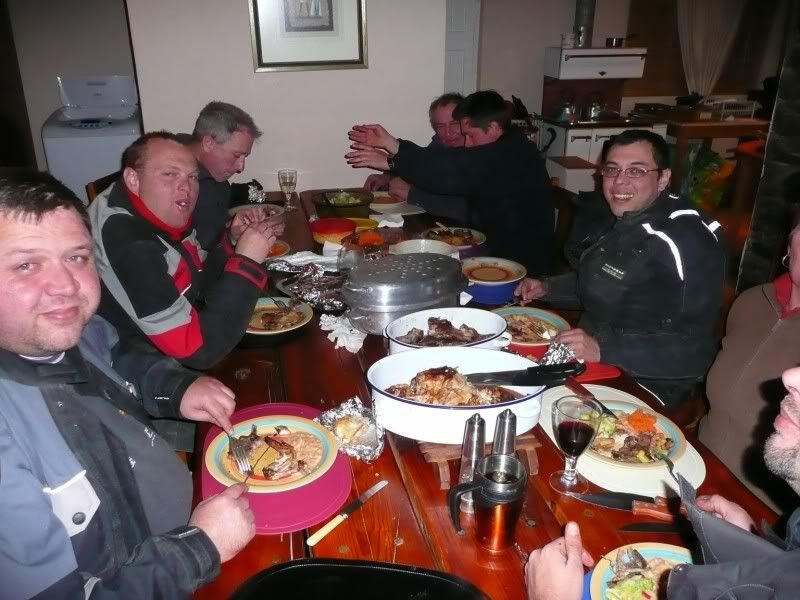 Ektoknbike jinxing himself: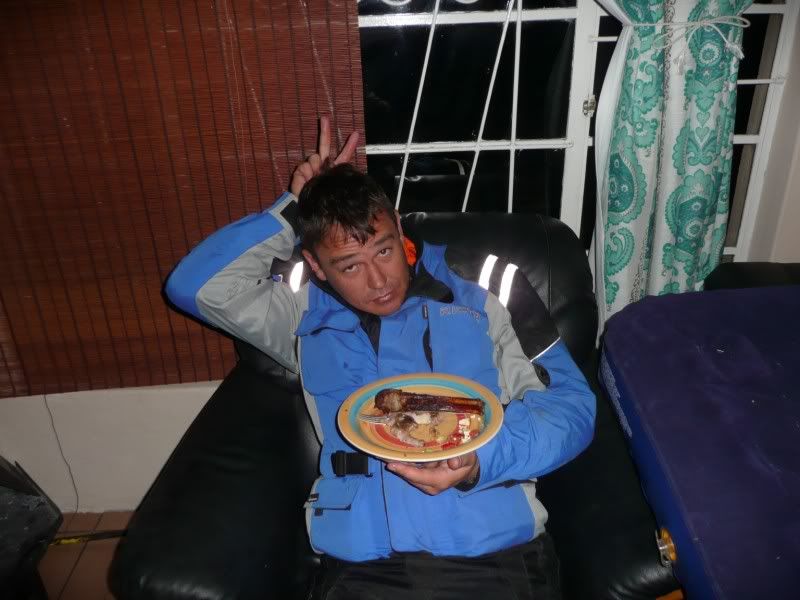 .