.
On Friday the 13th of May my mate Horsepower and I hit the road in typical EC Bash weather.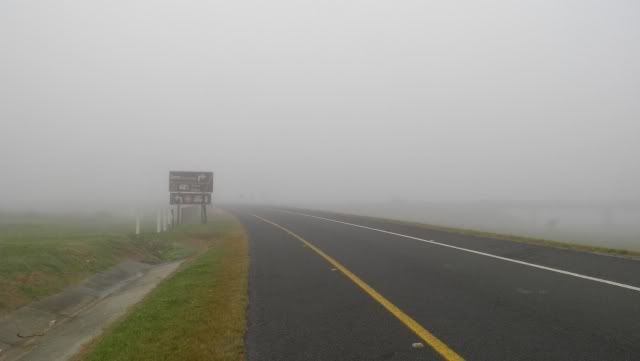 I have not been on a sleepover ride in a while. In fact, I had to force an opening in my schedule to be able to attend this Bash, but as soon as the wheels started to turn all the thoughts and worries of the work life faded away and within a couple of kilometers my mind was set free. Just me, my bike, a good mate and the open road. Nothing could dampen our spirits now - not even the mist!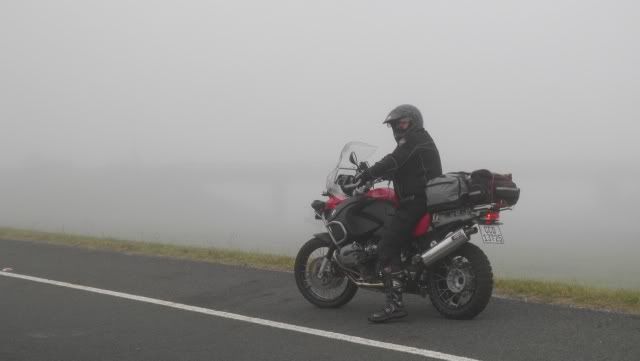 A quick stop in George for fuel. R10 a litre - yikes!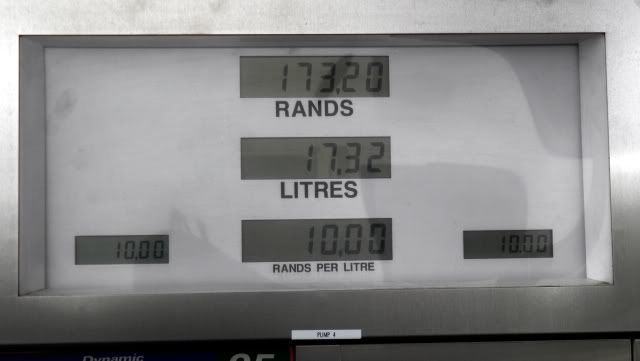 Where are the days when you could fill up a tank for a 100 bucks?
Luckily on a bike a full tank is money well spent!
Nothing lifts the spirits and clears the head like a bike with a full tank.

We headed for Montagu Pass and as we started ascending the pass we rose above the mist into a glorious day.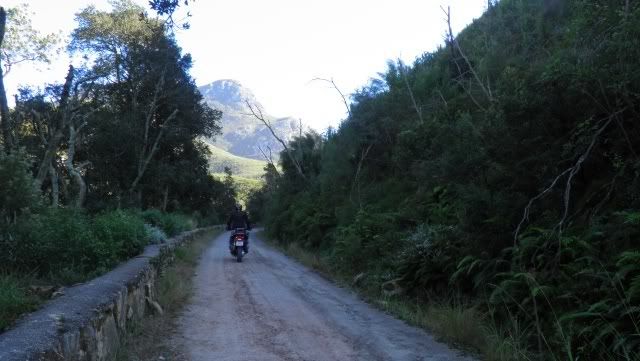 First stop 8km out of town at Amanda's Grave. This is where the trip officially starts because an adventure ride doesn't start next to a fuel pump or in a
Wimpy
!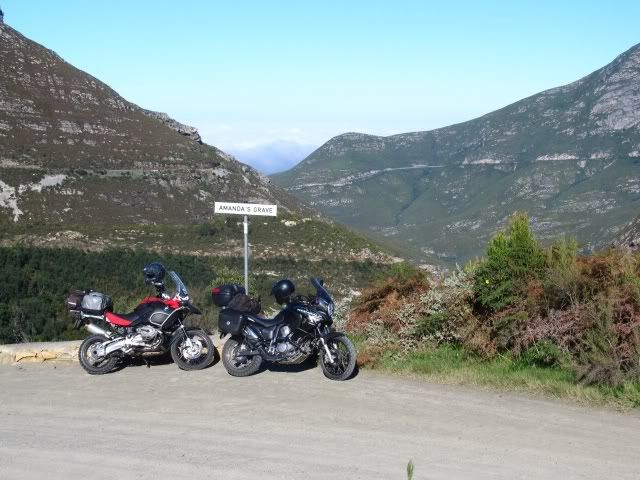 (Photo by Horsepower)
From here we follow the now familiar road to Paarde Poort and the Heimersrivier cross where we'd be meeting up with GrysAlp.
(Photo by Horsepower)
Approaching GrysAlp near Heimersrivier cross: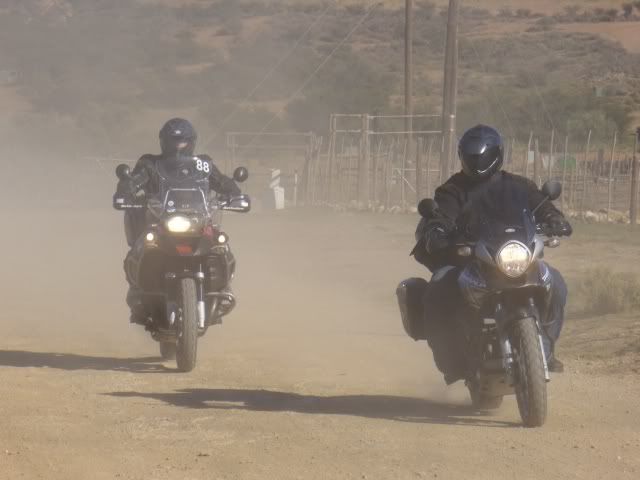 (Photo by GrysAlp)
It would only be the three of us riding together today and we head East along the Kammanassie Road towards Uniondale. This road is renowned for being covered in "marbles" which keep the ride interesting!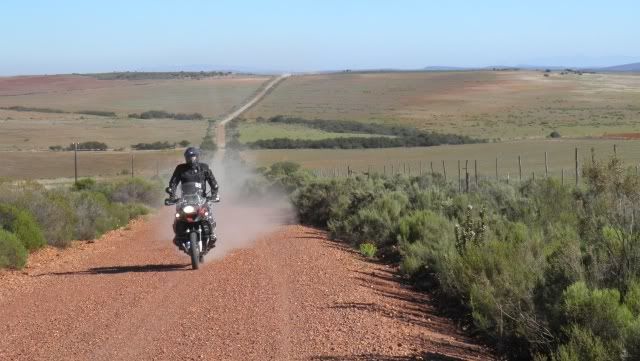 Watercrossings have always been a source of great fun for me!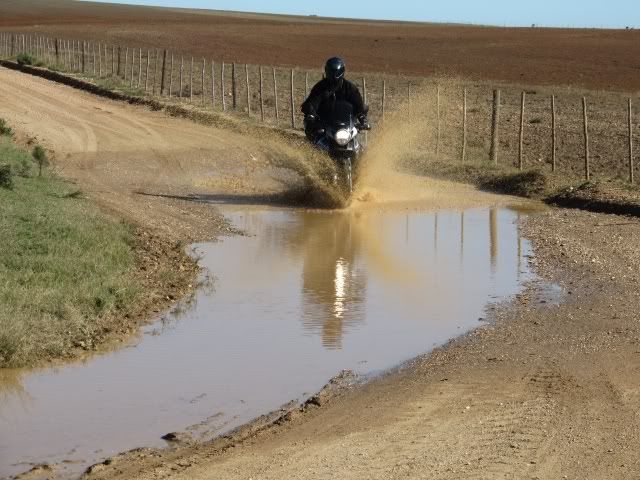 (Photo by Horsepower)
Some more scenery along this route: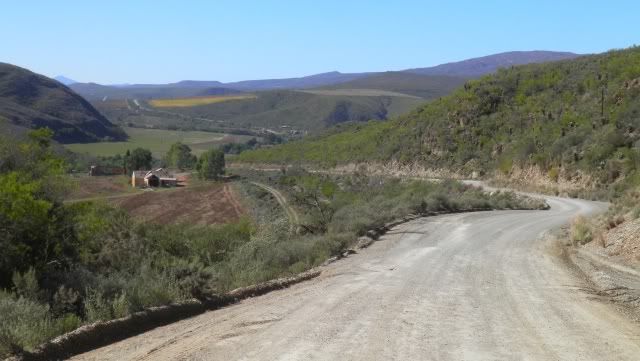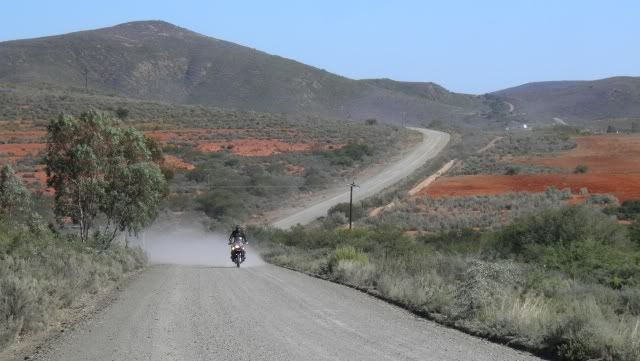 GrysAlp approaching: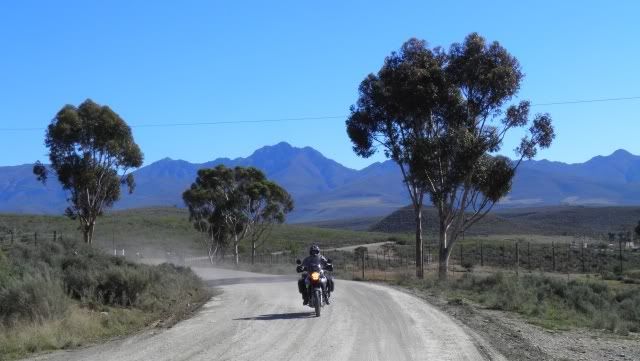 Inevitably our route today included some tar on the Langkloof road, but the duallies dealt with that quickly and comfortably to get us back to the good stuff. We hit the gravel again near Kareedouw - this is the same gravel road we rode recently on our
Moordenaarskloof trip
.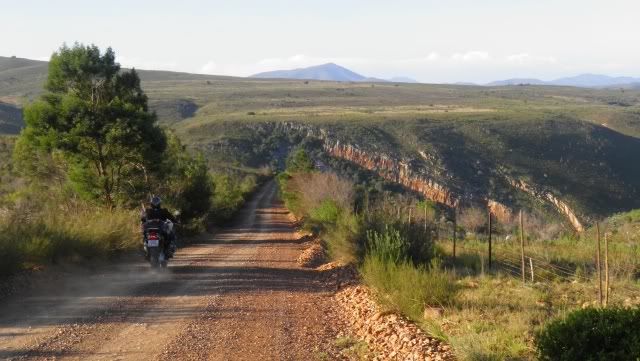 Almost everybody coming to the bash had to come via this route and soon we started coming across other Wild Dogs, including Michnus and SomewhereElse who have just returned from Ethiopia.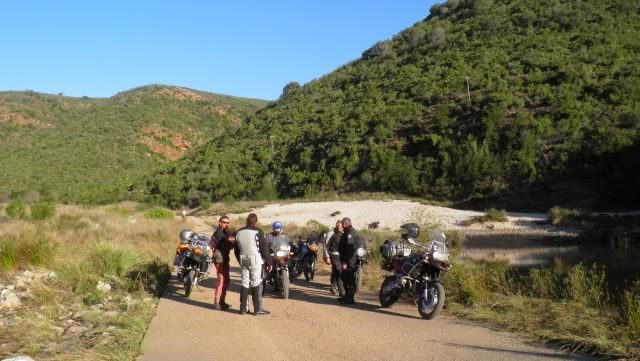 On the last bit to the bash site I was riding right into the sun and with a visor full of dust visibility was down to almost zero. I tipped the peak of my helmet slightly and with a limited view of about 3 meters in front of the front wheel I rode all the way to the camp site, negotiating whatever obstacle popped up in my field of vision. I almost got caught out once on a unexpected stretch of sand but managed to keep it up!
Arriving in camp it was good to see some familiar faces.
GlenINK: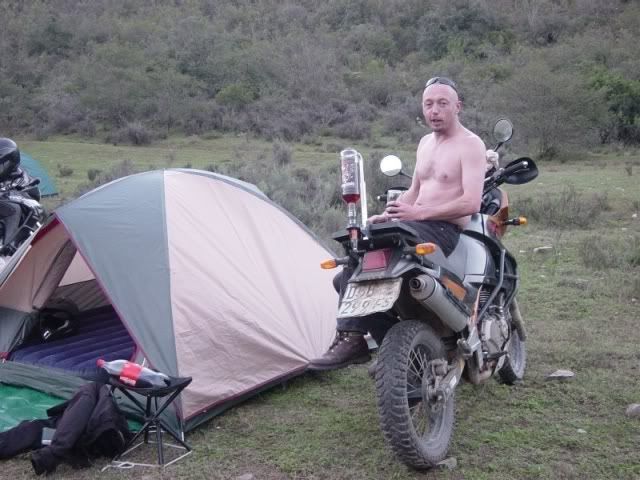 (Photo by Skipskop)
Once a barman always a barman.

Around camp everybody was talking about the condition of the road and especially one very slippery uphill section full of loose stones. Somehow I missed that?
I did ride up it, but not knowing that it was supposed to be technical I never realized. Maybe not seeing is a blessing in disguise sometimes.

Meanwhile the other group from the Southern Cape came across a fallen rider and stayed with him till help arrived. By the time they could get going again it was dark already and they themselves had a couple of spills on the way to the camp.
Dirtcopper arriving on his BMW 1150:
(Photo by Horsepower)
With everybody present and accounted for the party could start in earnest!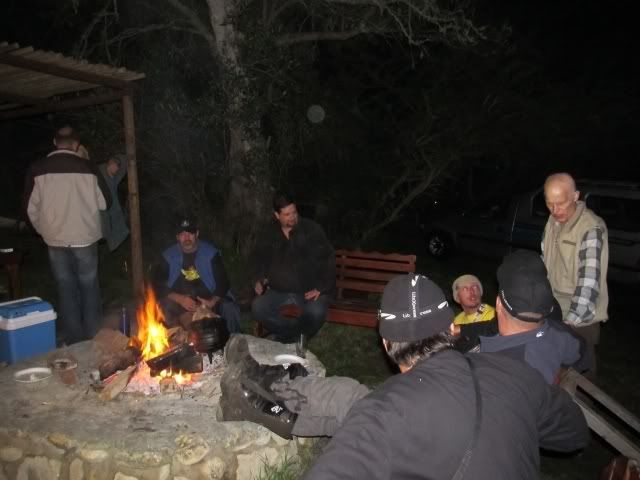 (Photo by Horsepower)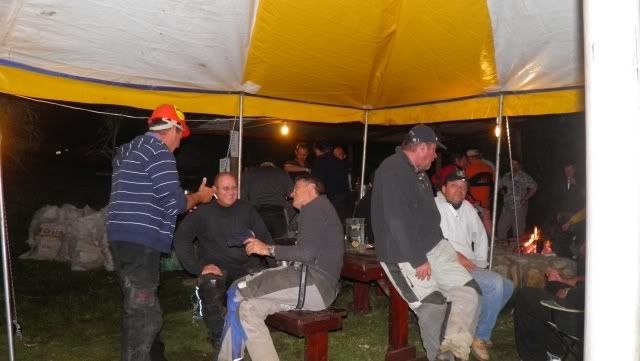 A penguin in his natural habitat: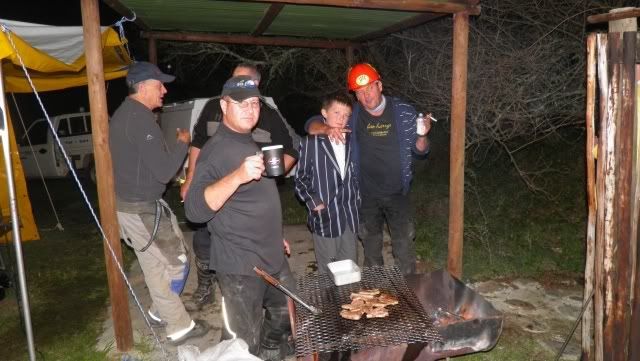 Some of the Southern Cape WildDogs:
LGF, DakarDawg, Dirtcopper, McSpanner & GrysAlp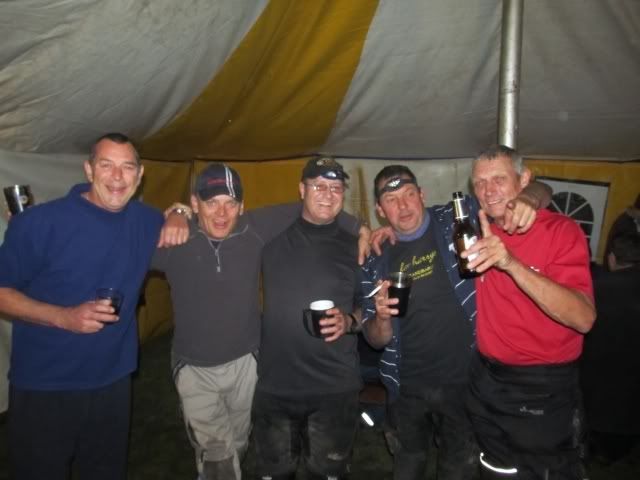 (Photo by Horsepower)
The fires burned well into the night. I excused myself in the early hours and fell asleep under the African skies. The campfire stories kept the last guys going till around 5 am I hear.


.