.
The gravel R327 takes you over Gouritz River and on to Cloetes Pass and eventually Herbertsdale. Before you reach Cloetes Pass though you have to turn East towards Attaquaskloof as indicated by the little Ox Wagon sign, but it's easy to miss: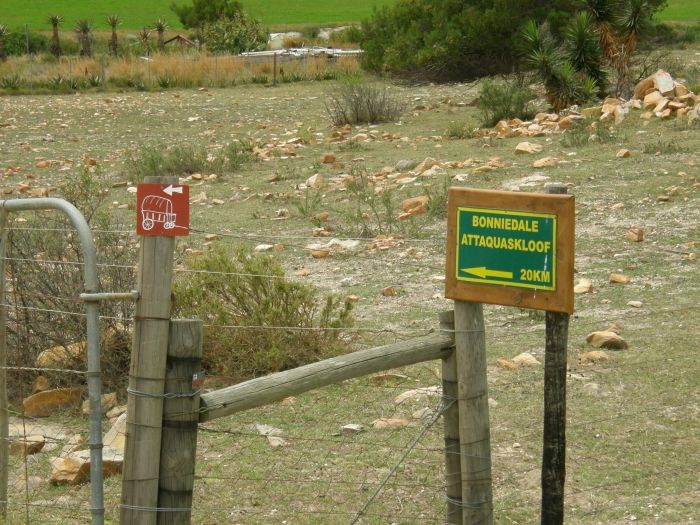 The coordinates of the turnoff is: S33 54.373 E21 42.696.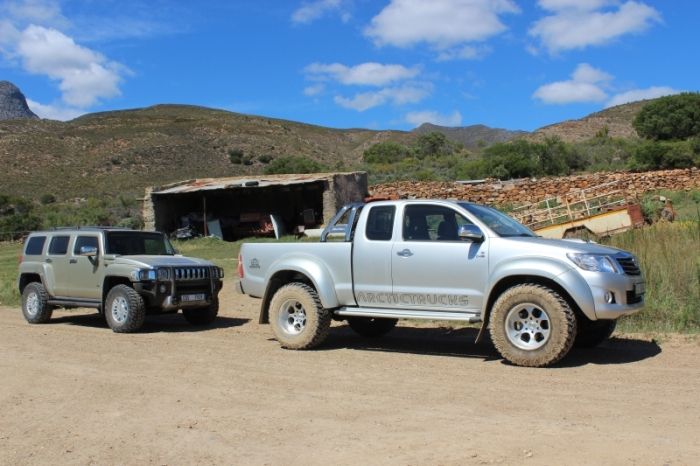 On this section I am joined by
Kane
in his Hummer who will follow
Gryph
and myself in an Arctic Hilux.
We have not met Kane before, but after introductions and some 4x4 talk it was soon clear that we would get along famously. Kane also has not done this section of the route before so luckily he did not mind my many photo stops at all. And there were many. It's such a scenic area.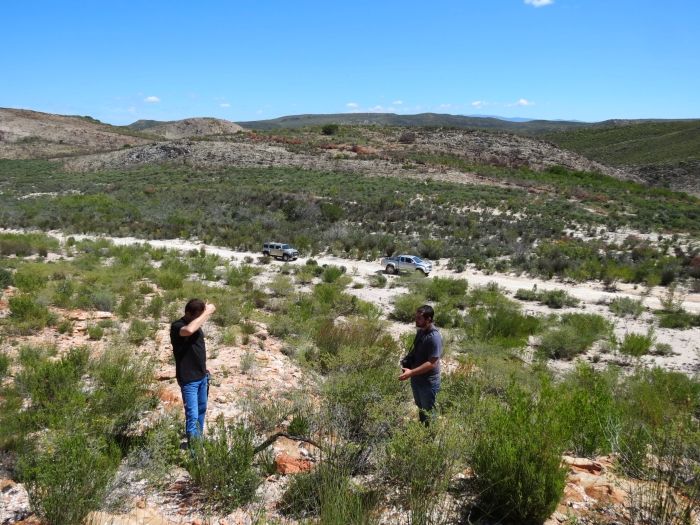 No fences, no other traffic. Just a trail in Africa. This is the type of thing I love.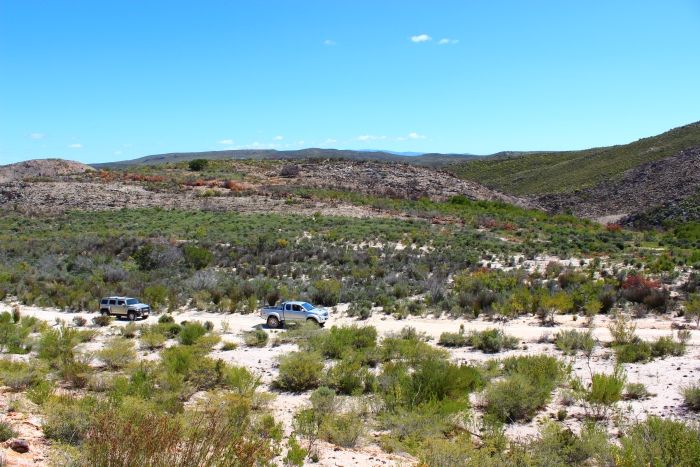 The road ahead:
Imagine travelling here with an ox wagon without a maintained road.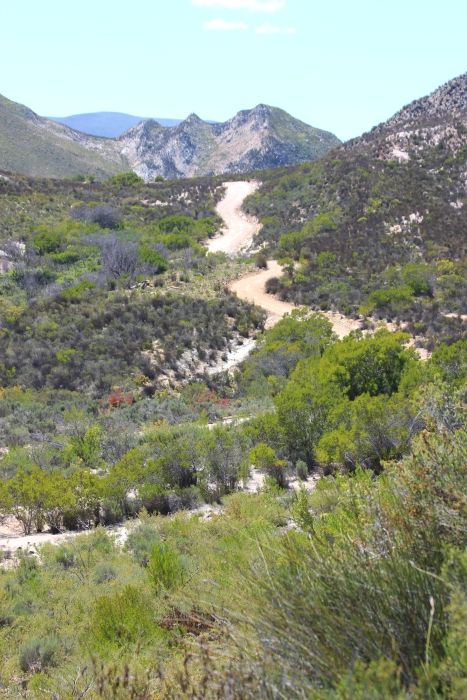 Moving into the kloof you move up and over hills constantly, which makes for excellent views. This also caused constant stops as each of us was armed with a camera. The next hill: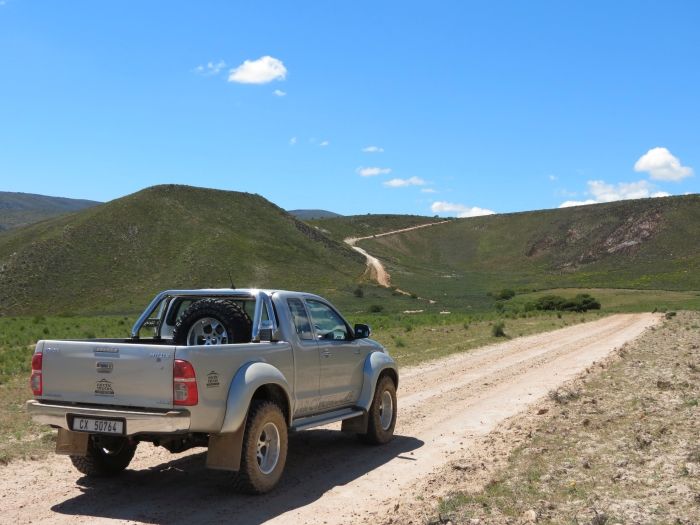 And the view back form the hill: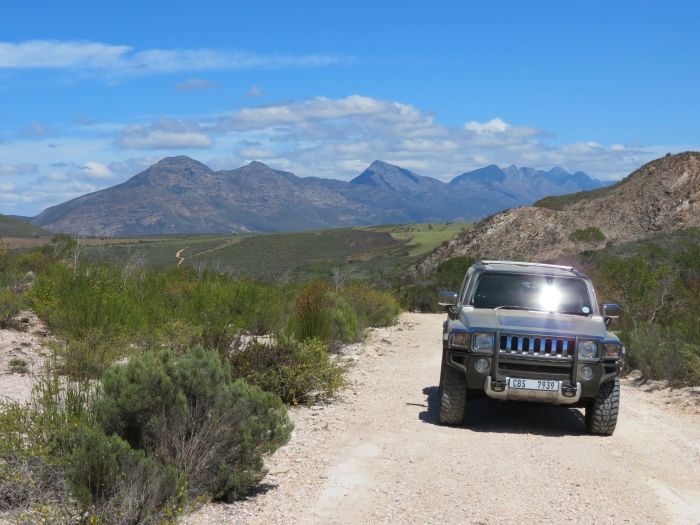 This valley was first inhabited by the bushmen or Khoi San, who were present until the 1700's as there are paintings of persons riding horses with rifles and hats on their heads. A fierce Khoi-Khoi tribe called the Attaqua also inhabited the valley (arriving after the San), hence the name Attaquaskloof.
The Attaqua were a particularly aggressive and violent tribe who not only drove the San out of the valley, but also clashed regularly with the other Khoi-Khoi tribes, such as the Gourikwa, Hessekwa and Inca, stealing their cattle and other belongings.
The first European to set foot in this valley would have been Ensign Isaac Schrijwer in February 1689. He led an expedition of 21 men and two ox wagons, sent by Simon van der Stel, to barter for cattle and sheep with the Inca Khoi-Khoi near Aberdeen. On their return with numerous cattle and sheep, they were attacked by the Attaqua Khoi-Khoi, who took all the cattle and sheep. The following morning Schrijwer followed the spoor and killed 41 Khoi-Khoi in Grootkloof. They returned to Cape Town with the animals they had bartered from the Incas, and the Attaqua's cattle and sheep that they took after the attack. That was not the last blood that flowed in this kloof.
Isaac Schrijwer's route over Attaquas Pass opened up the inland and soon this valley was 'n busy trade route that flourished for 180 years. A town called Woeska was established and did brisk trade in this valley. The town was situated in the level green area just over that hill: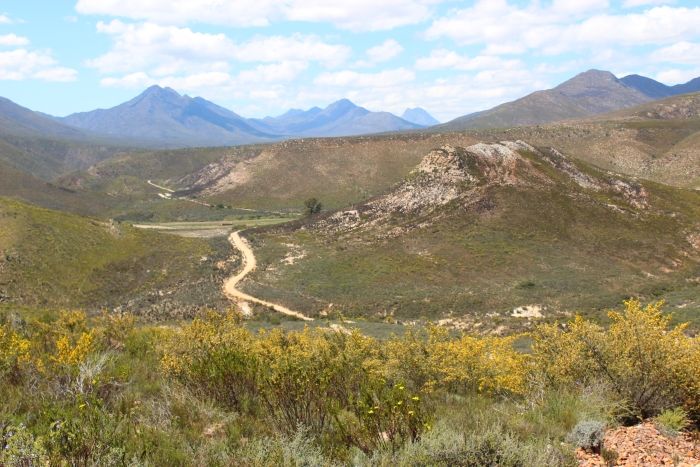 Some of the old buildings can still be seen here, though sadly it is not being looked after and in a worse state every time I pass here.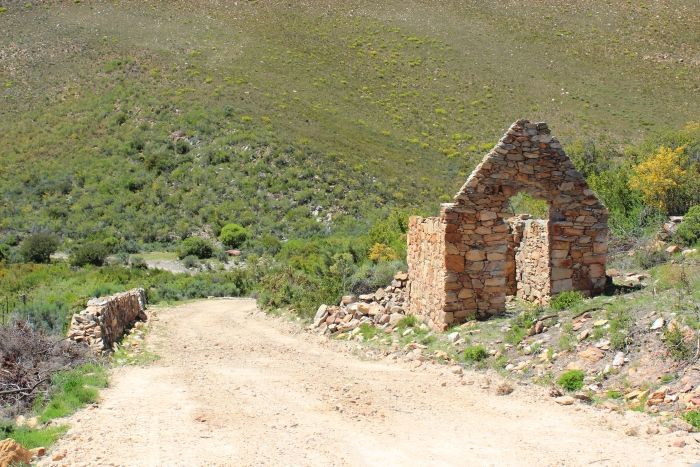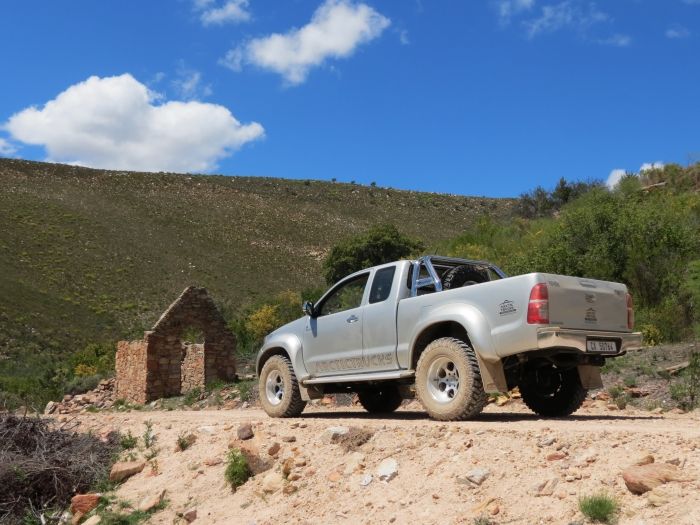 This spot is being farmed actively and the stones have been carted away, some used to build an animal enclosure.
Looking around where Woeska used to be: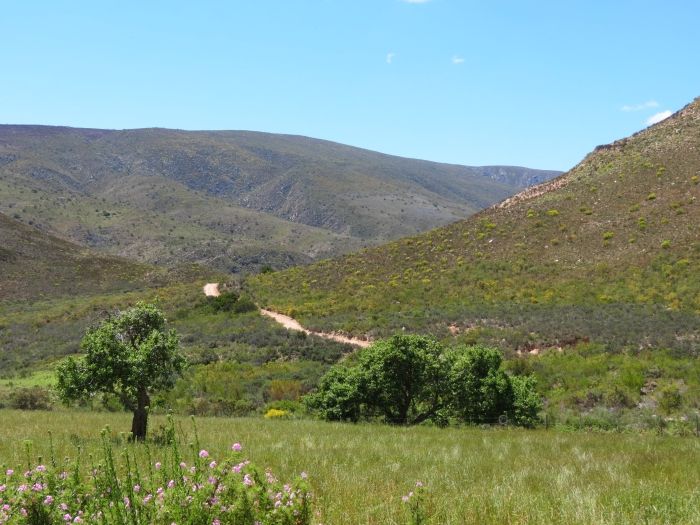 And looking back from the hill on the other side:
Amazing to think that people lived and made a living here for more than a century, and today there is nothing left.
Some more scenery as we travel through the kloof: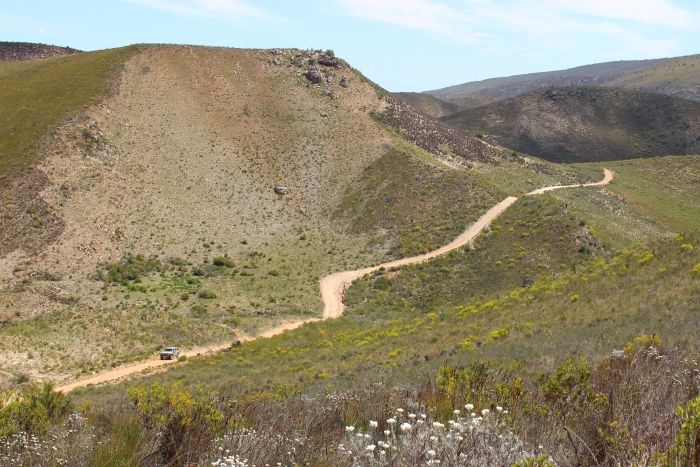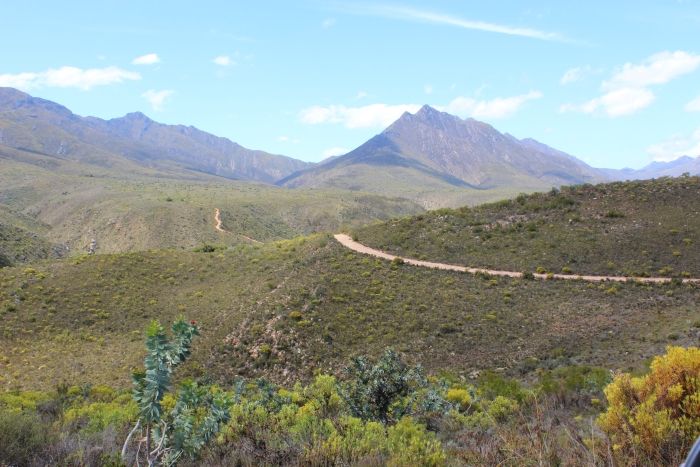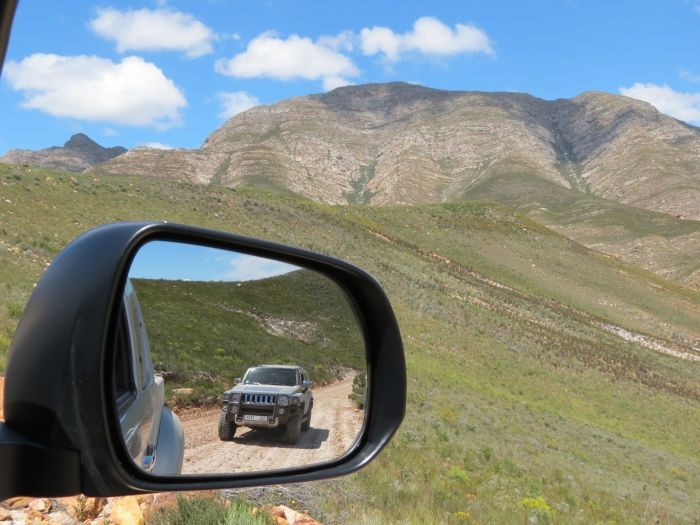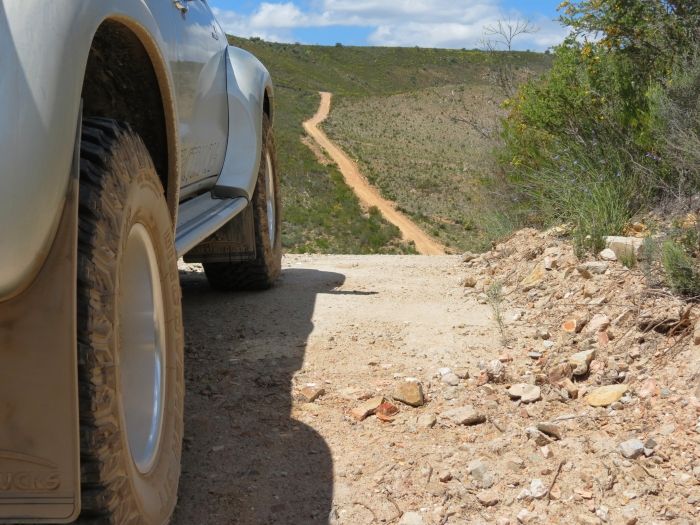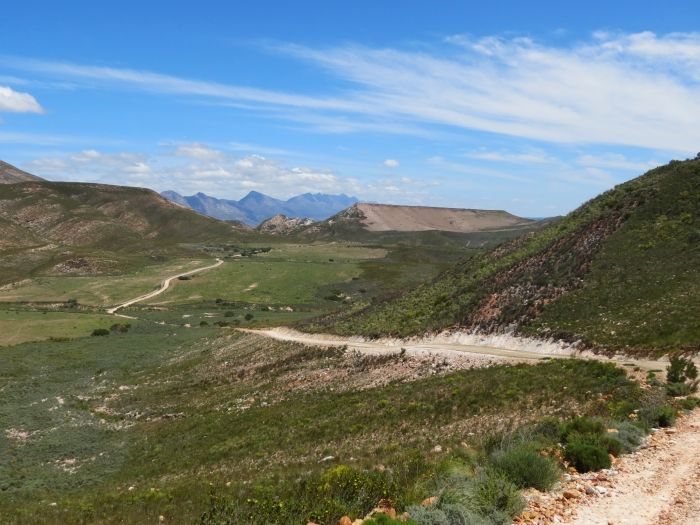 And finally approaching
Bonniedale Farm
: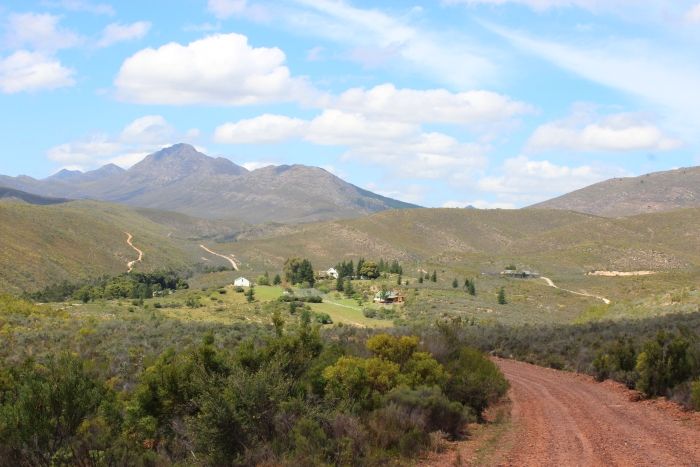 Bonniedale Adventure Farm
caters for all kinds of activities including camping, 4x4 etc. It boasts several 4x4 routes and is 'n popular breakaway destination.
We got here later than planned and had to leave the pass for the next day. Today's route was scenic and interesting, but not technical at all. I spent most of the day in 2nd and 3rd gear and still got a fuel consumption figure of about 10km/L.
Since we were there we did have a quick look at some of the 4x4 routes. Can't have a trucks like this at your disposal and stay on good gravel roads.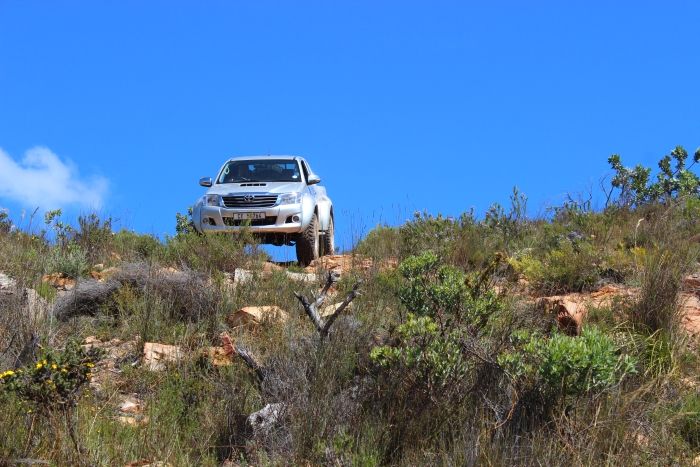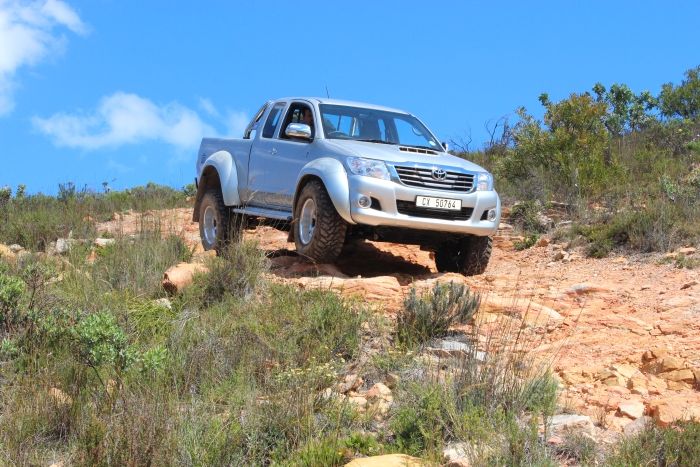 Tomorrow we tackle Attaquas Pass: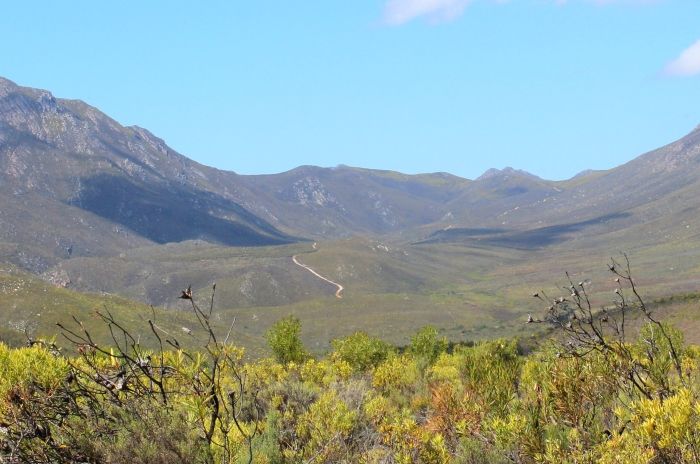 .