The next day would be a whole different ballgame. No gravel today. And our steed?
A Harley-Davidson Street Glide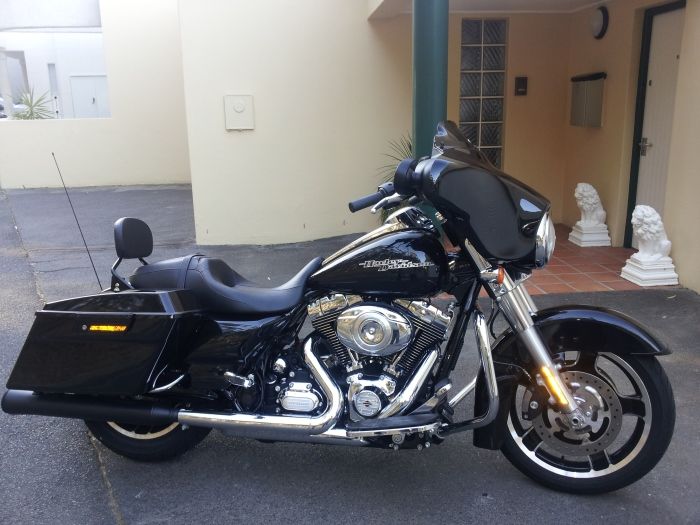 The HD Street Glide is part of Harley's touring family model line-up. The Street Glide was only introduced into the touring family in 2006. It was originally designed by Willie G. Davidson to be his personal ride. A retro ride in typical bagger style with a big ass V-twin motor.
Anybody who's ever ridden one of these big touring Harleys know that they just eat the miles. But we're not hitting the road just yet. First we have some stops to make. The first -
Motostars
!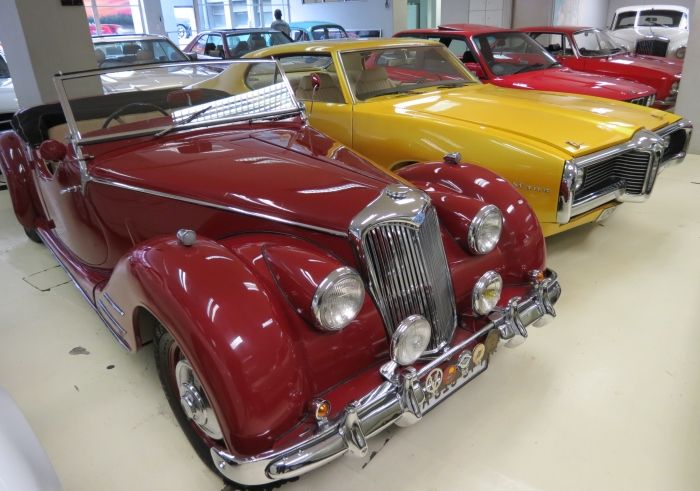 One of the largest retailers of Classic, Sports, Muscle, Collectable, Vintage, Veteran, and Unique cars in Southern Africa. No petrol head would ride past a place like this!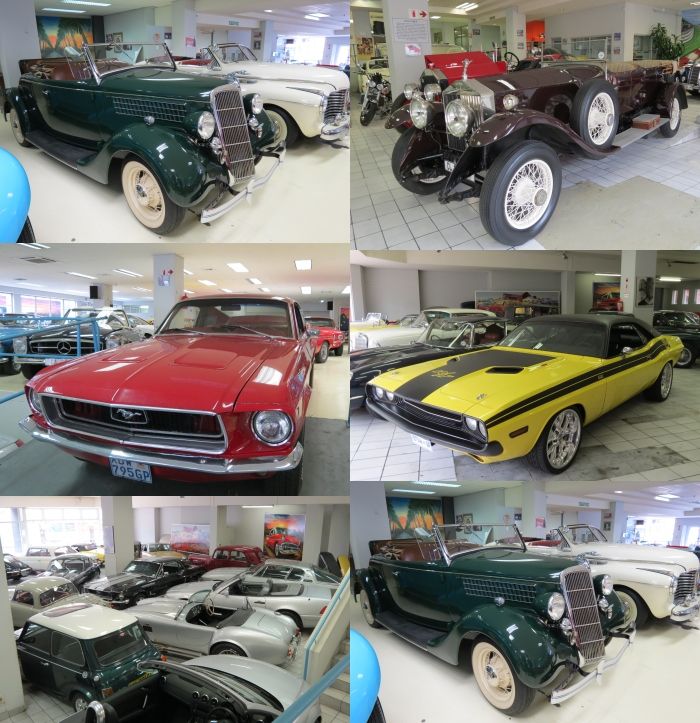 And for good measure, a stop at Ferrari.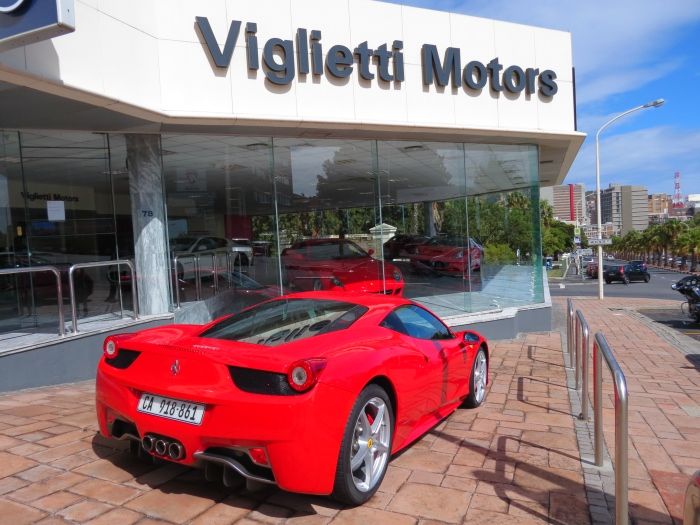 We had spent a good part of the morning drooling over these vehicles and we had to get a move on. But still, George is only 400km away and on tar that's half a day's ride, so we take the scenic route via Rooiels.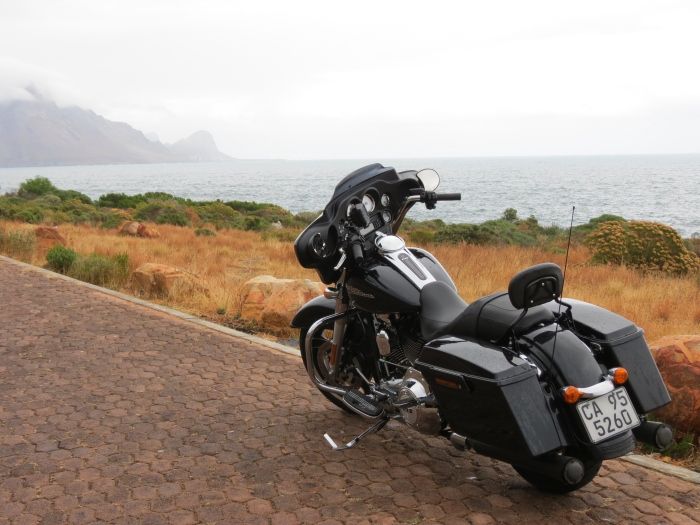 As far as tar rides go this is one of my favourite biking roads. A 20-something kilometer stretch along the coast from Gordon's Bay to Rooi-Els, blessed with unending curves.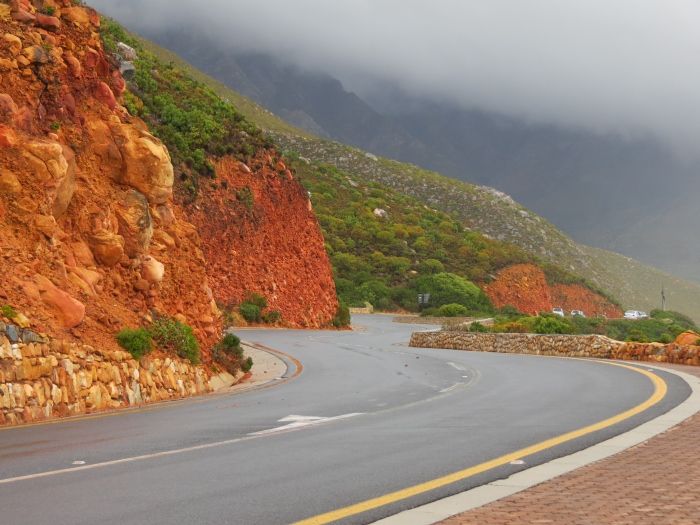 Clarence Drive was named after Jack Clarence who was responsible for replacing the footpath between Gordon's Bay and Rooi Els with a proper road. It was built with the help of Italian POWs during WW2 and stretches all the way from Gordons's Bay into Kleinmond and the heart of the Kogelberg Biosphere.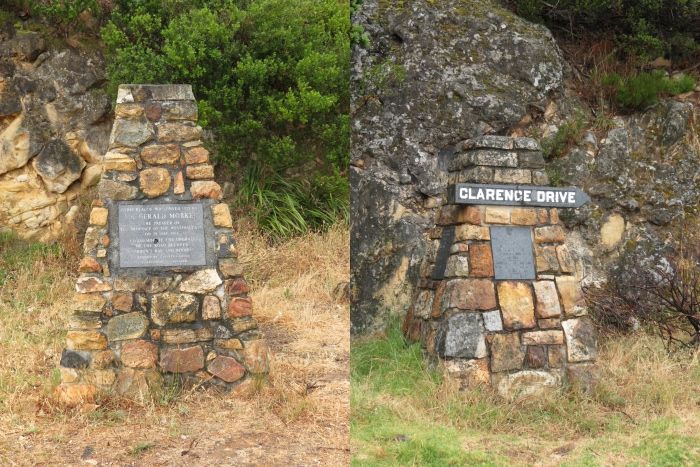 In-ride pillion shot. Now we're Cruisin'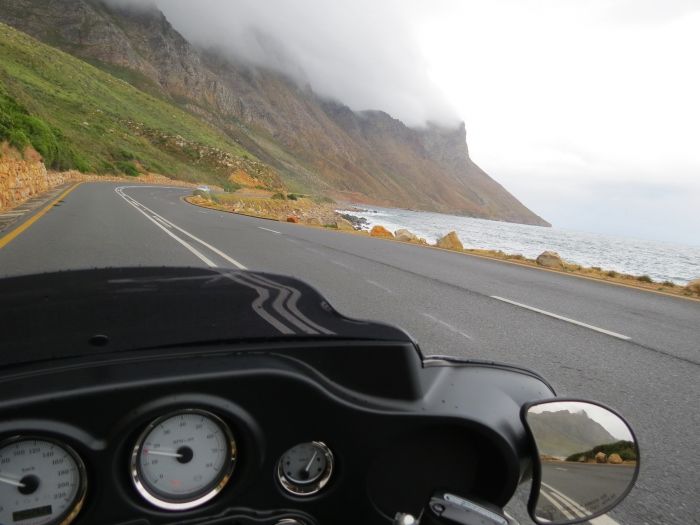 Lunch at the popular biking stop Drummond Arms.
And finally we roll away back to George. Big V-Twin rumbling doing what a touring Harley does best.
Scenery on the way back: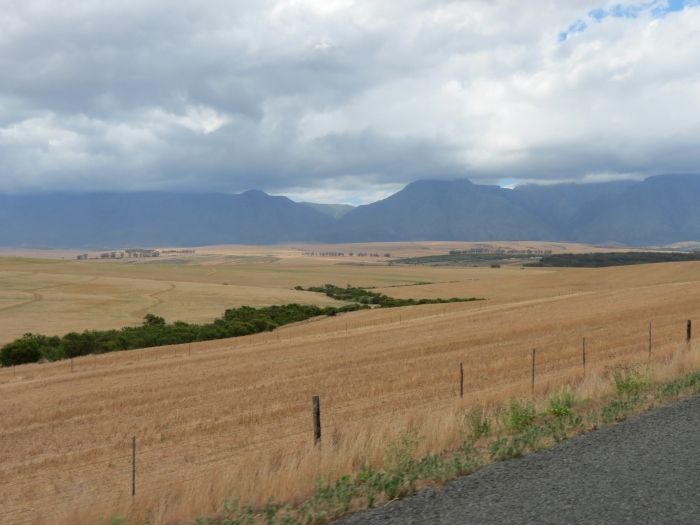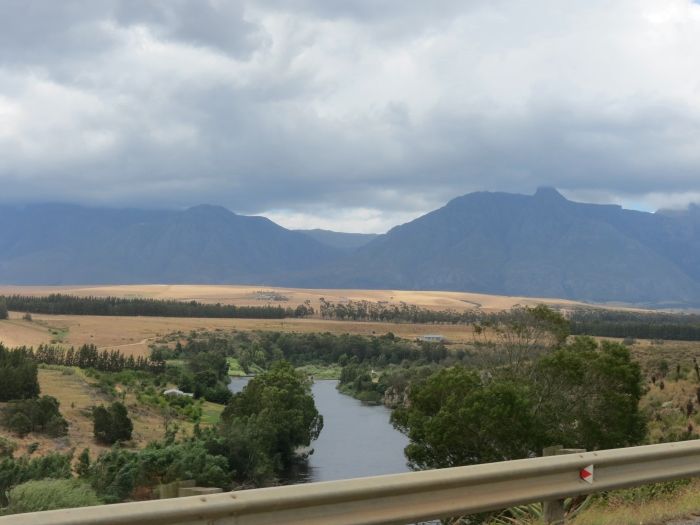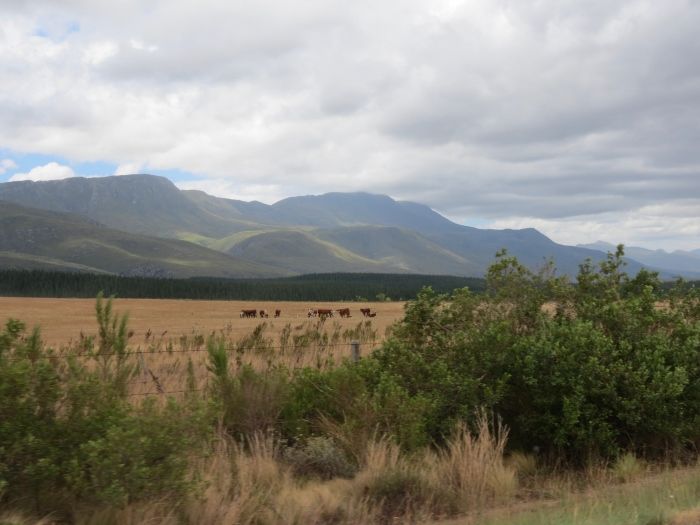 It was a good ride. Excellent bonding time. But he's grown up. I doubt we'll ride again where I ride and show him places and things. Soon he'll fly the coop, ride his own bike and discover his own things. Who knows, there might even be rides where he goes to show me new places.