.
Here's a brief RR from my perspective...
Met up with TR and left George around 12:30 and rode the "usual" roads to Attakwas.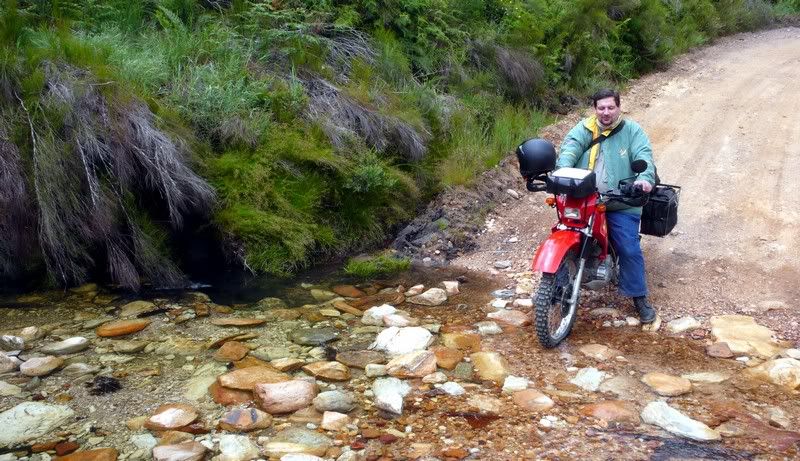 One of the streams on the way to Bonniedale farm where we spent the first night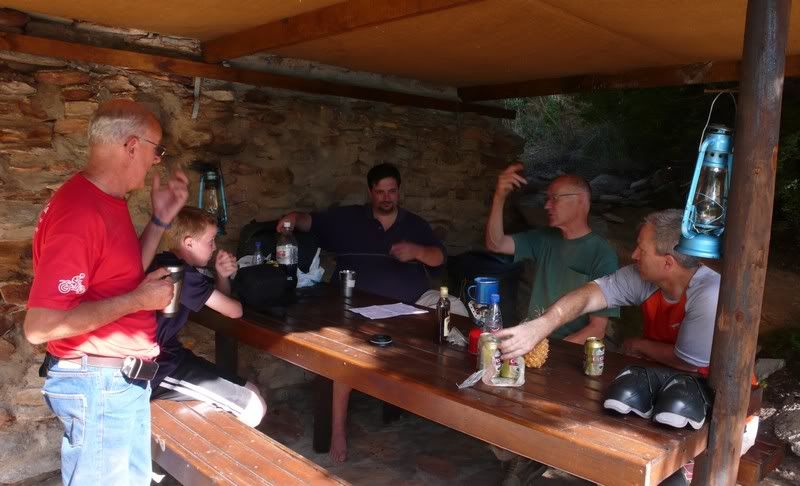 TokTokkie explaining the perils of tomorow's ride
Operator is already nervous - he needs another beer. Ettienne NXR thinking are these old farts crazy or what!
a swinging TR!
the start of the trail...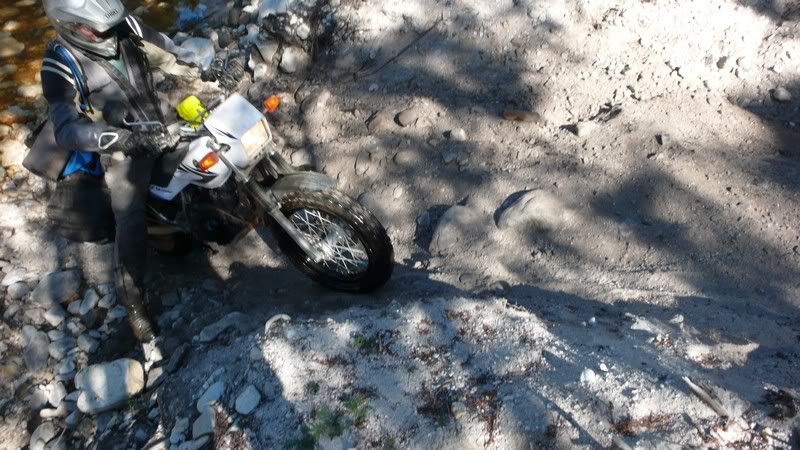 ...Toktokkie climbing out of the river...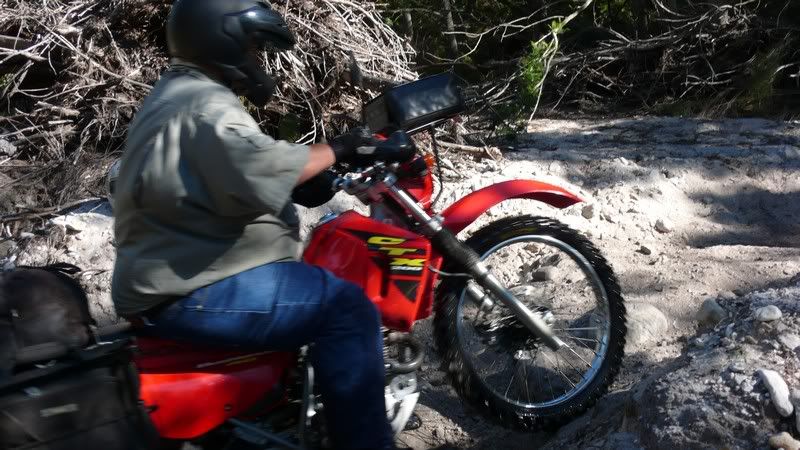 ...and TR engages low-range!
One of the few pics I've taken that does show the steepness of the climb. Definitely the worst bit of "road" I have ridden! This is where I went over some loose rocks, lost my balance and went down. Smashed screen, slightly bent handguards and some minor scratched plastics - DRZ's donner over well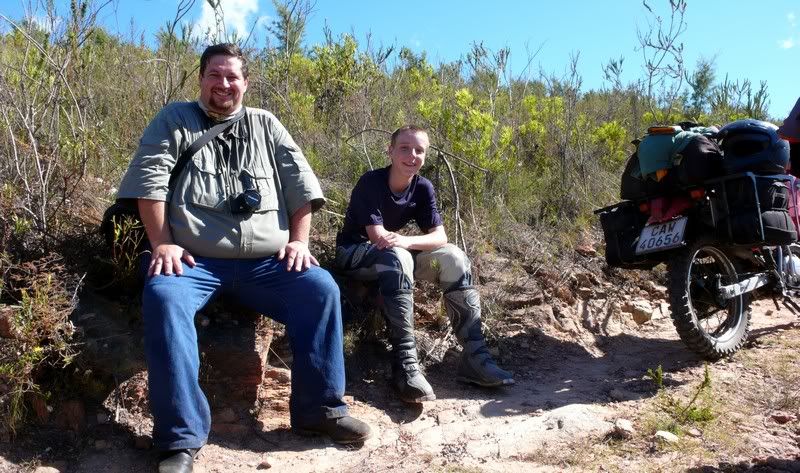 Little and large enjoying a break - one of my favourite pics!
a beautiful area to ride through
The bikes enjoying a break. This must be the first ride where Suzukis out-numbered the other brands - 3 Zooks, 2 Honners, 1 Yam
TR forging ahead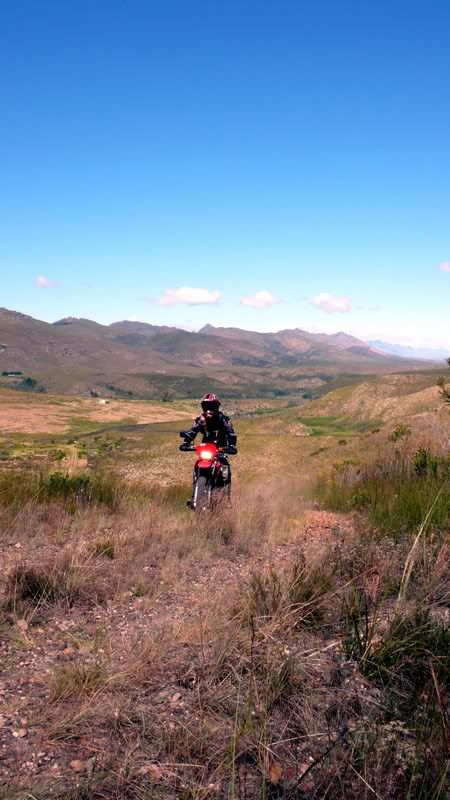 EttienneNXR
Operator on his way up a gentle climb..
We continued through the pass and over this rocky section before another ascent...
Fresh, sweet water along the way... it was HOT!
Southern Cape fynbos and a glimpse of the sea...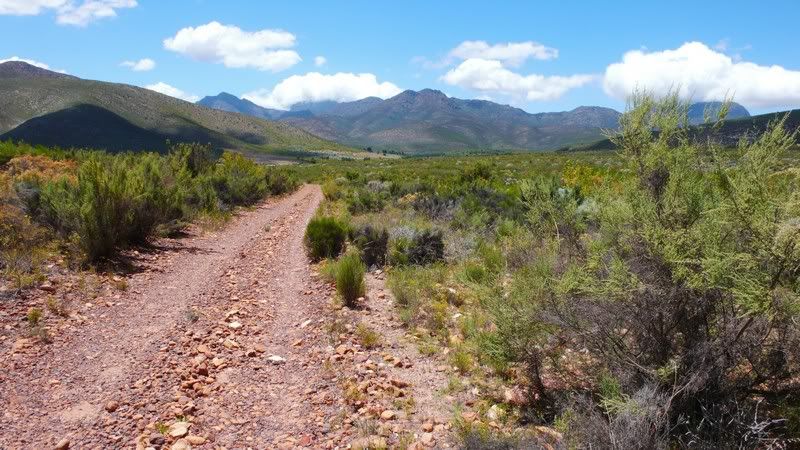 ...continuing on our way...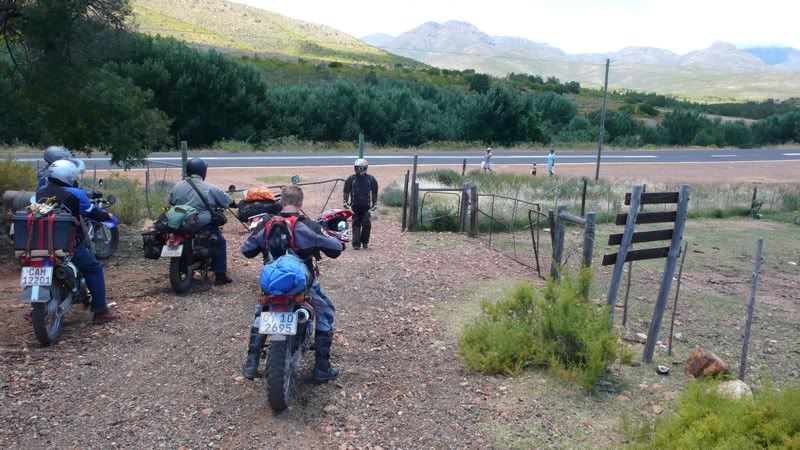 ...to the end of the trail along the Robinson Pass road. I think the trail is about 20km long - it took us about 4 hrs!
The turn-off to the 4x4 route at Eagle Falls.
View of the Kammanassie mountains along the way
TR tackles the first tricky section which turned out to be quite easy
The next tricky uphill (wasn't that bad) but I went off-line near the top and fell over onto the barbed wire fence! Luckily, the fence was really old and the barbs had lost their bite
Resting at the top
TT, Operator, Ettienne & TR tackling the slippery slope down to the camp site.
After packing up, we made our way back along the Kammanassie road, over the Montague pass, stopped in George to pick up supplies and then onto the forest along the foothills of the Outeniqua mouintains
Coming down the Montague pass
The "ag, it's not serious" trail down to the river
Rooipoot crossing the stream at the bottom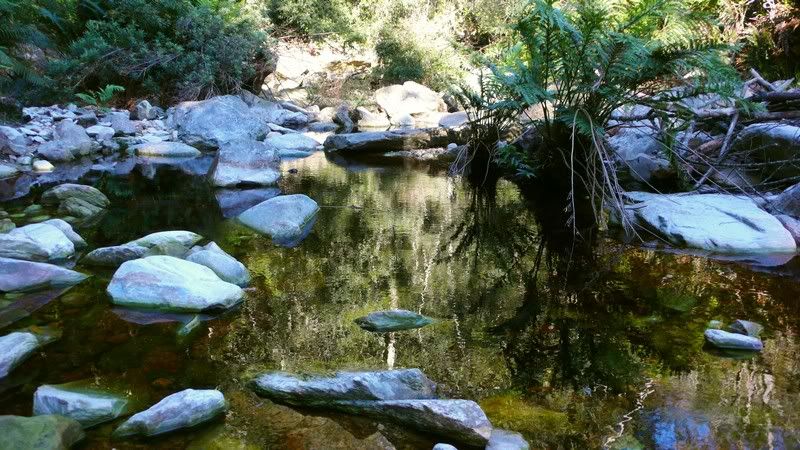 view downstream...
...and of the braai spot
TR chilling
I headed off early Sunday morning as I had to be in Cape town the afternoon.
Thanks Rooipoot, Operator and Toktokkie - it was great riding with you again.
Etienne, well done on handling yourself and your bike really well - dogs, this is a great rider in the making!
TR, thanks for organising the permits and accommodation and a special thanks to you and your familiy for sorting out the "road" down to the river!
SMALL BIKE RIDES RULE
.