.
We woke to a beautiful morning.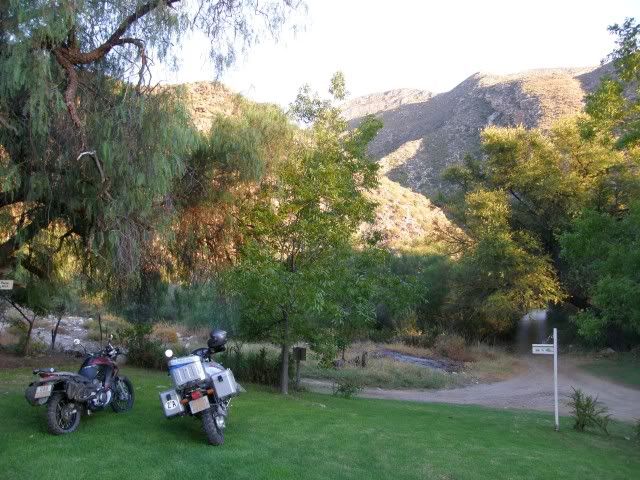 On the menu today: The road out of Gamkaskloof, the rest of Swartberg Pass (the best part IMO), Kredouw Pass, Meiringspoort, Kammanassie Road, Nuwekloof Pass and the first 50km of Baviaans - a total distance of 352km.
(click on map and magnify for bigger picture)
As riding partners go we were a pretty good match. We both like to get on the road early and we both don't worry to much about breakfast. We were packed and on the road just after 7am.
What a way to start the day!
I love water crossings!
On the way out I stopped to photograph Tannie Lenie se huis that burned down a few days before our visit. What a loss.
The house was meticulously restored at great cost before this happened. Read the
full article here
. The house before the tragedy:
The Road out of Gamkaskloof is beautiful early in the morning.
Unfortunately most of the water crossings were dry. We did have some water here and there though.
And then the magnificence that is Swartberg Pass: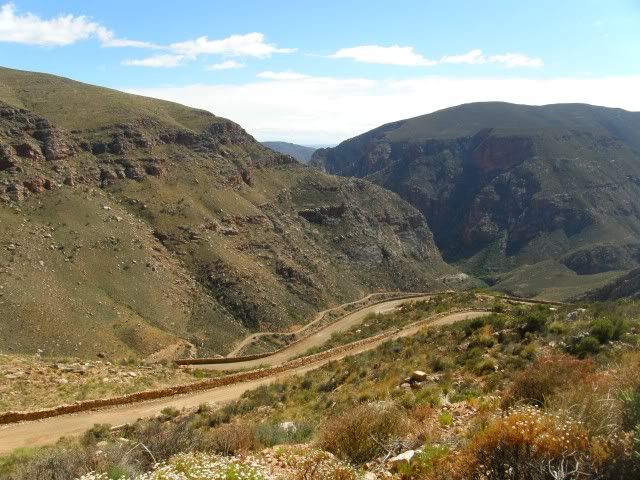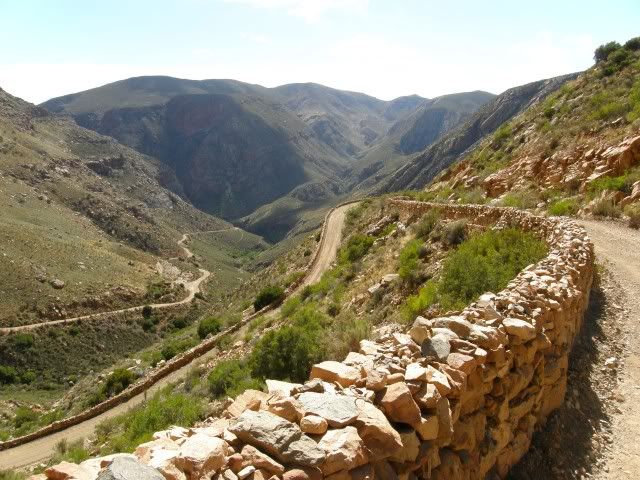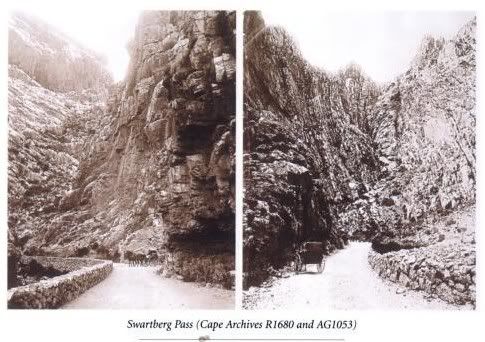 And suddenly it spits you out into the Great Karoo
The Church Prince Albert: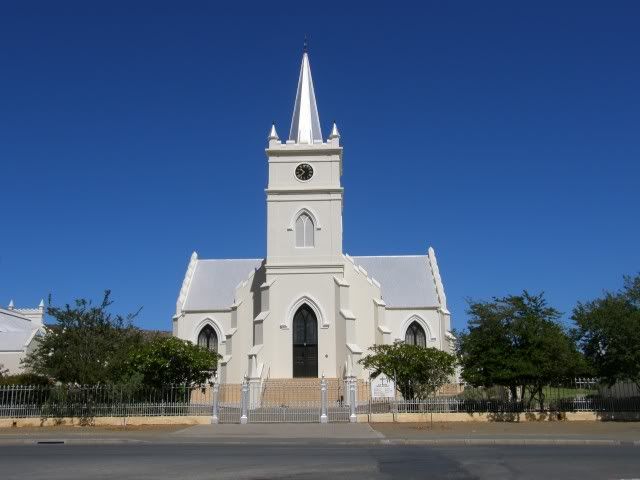 Some Fuel and water and we were on our way again. The day was heating up. En route to Meiringspoort: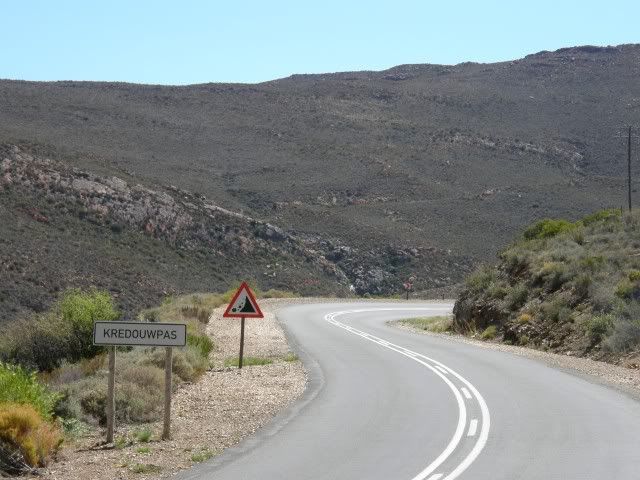 As far as passes in this area go this one really has very little to see. Meiringspoort on the other hand...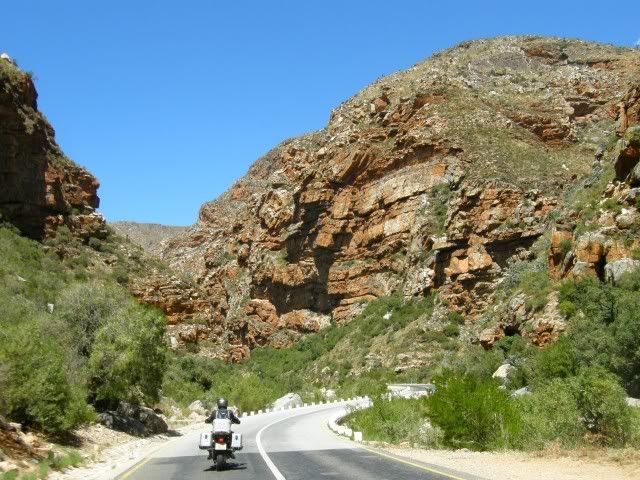 Meirngspoort "The first recorded transit of Meiringspoort was by a farmer of De Rust, Petrus Johannes Meiring, in 1800.

It was here that Andrew Bain developed the rock-splitting technique which has been used by generations of padmakers since then. He would take bushes (that obstructed the road) and heap them on the large rocks and set fire to them. The effect was magical. After buckets of cold water were poured on the rocks they would crack like glass.

The 16km of road was constructed in 223 working days, crossing the river 21 times, at a cost of £5,018. The pass was officially opened on 3 March 1858."

Source: *The Romance of Cape Mountain Passes - Graham Ross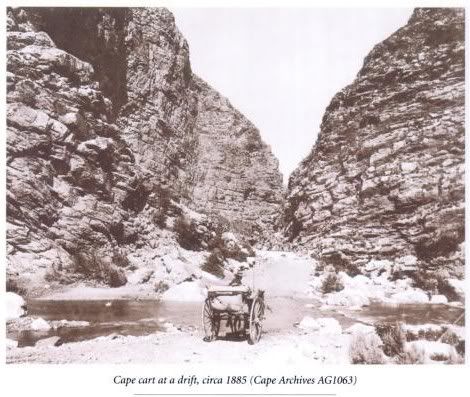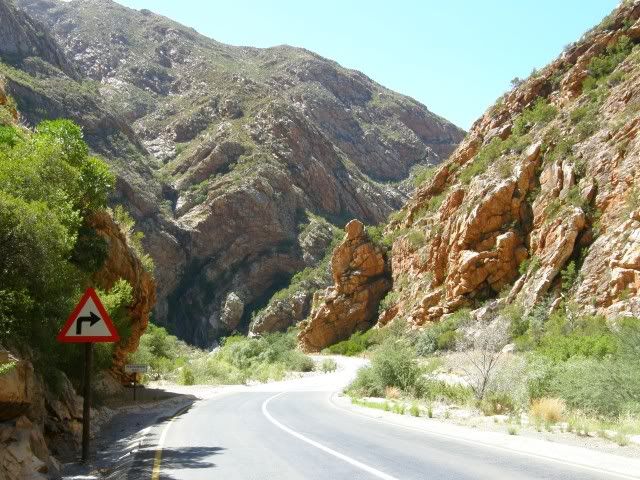 De Rust, Dysselsdorp and the Kammassie Road. There certainly were a lot of bikes out and about today (today being a Saturday).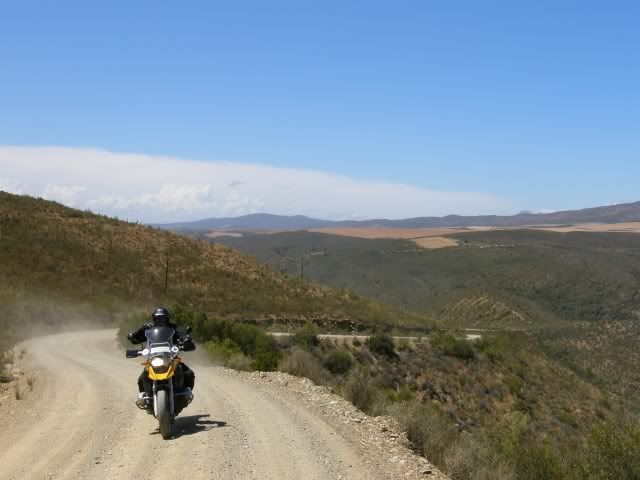 In Uniondale a Dakar pulled up. "You must be Trailrider!" Great meeting you RovRat!
He and his daughter were also on a quest to ride 30 passes in the area.
And finally: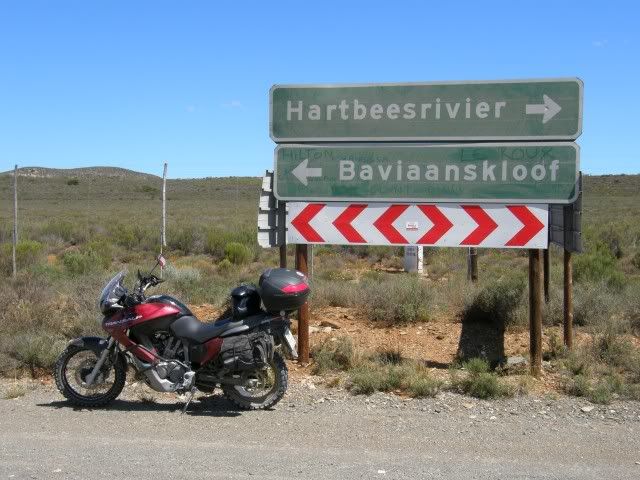 Nuwekloof Pass
Entering Baviaanskloof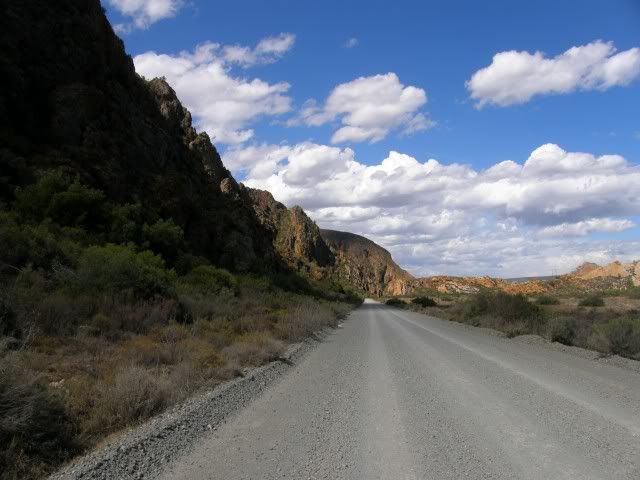 Today's route resulted in total sensory overload. There truly is so much to see. And to top it all off we'd be sleeping in the
Bakkrans Cave
.

[Que "Die Dapper Muis" music]

" En sê nou daars 'n Kat?




'n Kaaaaaaat?


Wel...


Behalwe vir 'n Kat...

Is daar niks waarvoor ons skrik nie!"
_______________________________
After spending 8 hours in the saddle the cave was a welcome sight!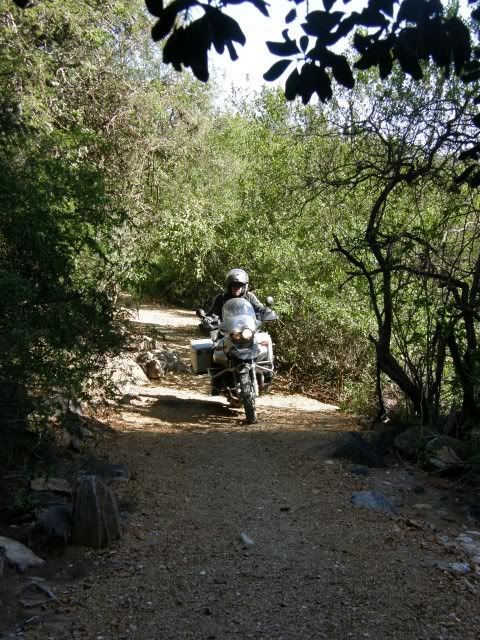 That night we ate like kings and after some great conversation we fell asleep under the Great Karoo stars.
Tomorrow we tackle the Baviaans proper.
Continue to Day 3.
Index Page.
.