.
We were up early again this morning. The plan was to ride the 130 odd km to Patensie for lunch and return to the cave again in the afternoon. The fact that we'd spend two nights here meant that we could leave our luggage in the cave today. We'd be unladen for what could potentially be a tricky ride.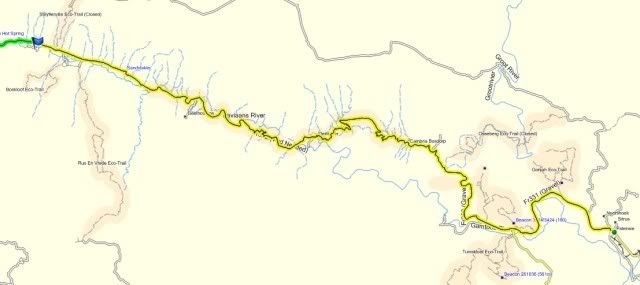 There were 3 passes in todays ride (Grasnek Pass, Holgat Pass and Combrinks Pass) and we'd ride each in both directions. We left with a sense of trepidation as we heard some reports that Holgat Pass was especially bad. On top of that some rain were forecast for today... This was Bike Vettie's first visit to Baviaans and my first time with the TransAlp.
It wasn't long before we met the first Baviaans Paw x Paw. I love these guys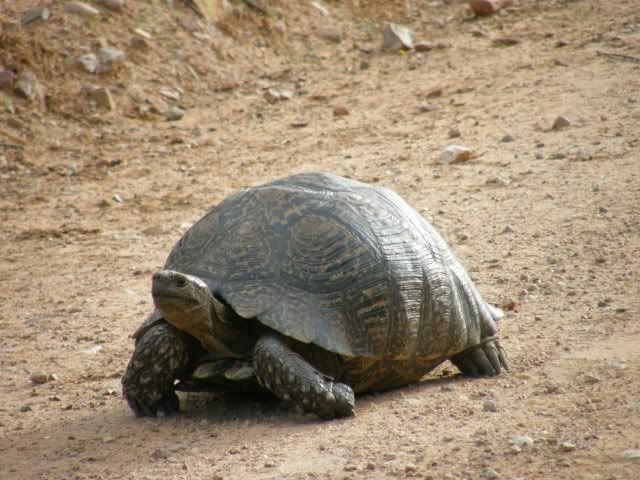 Entering the Wilderness area: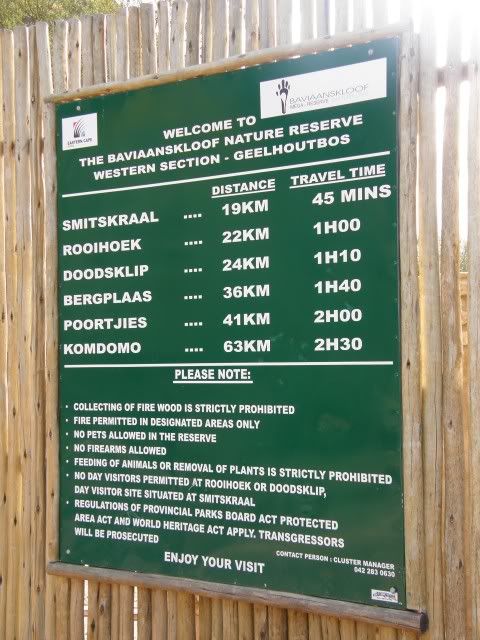 At the first water crossing I had to stop and record the moment. I love water crossings.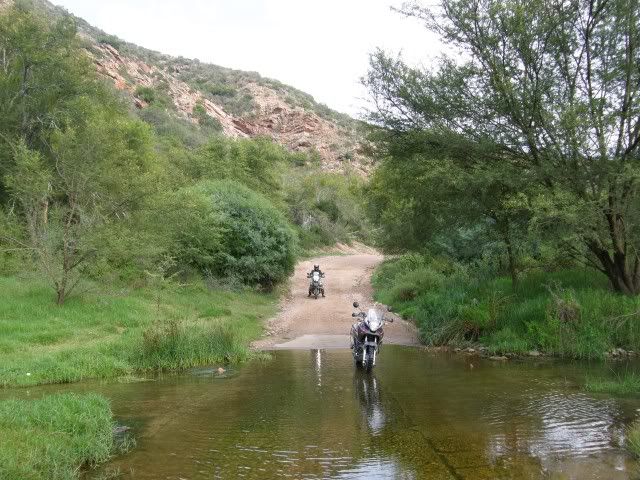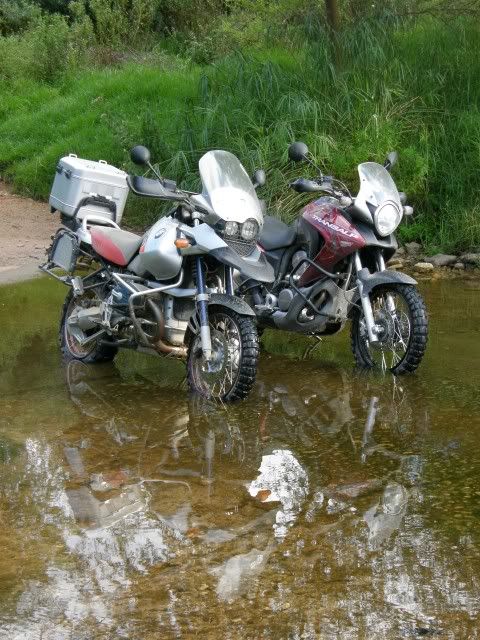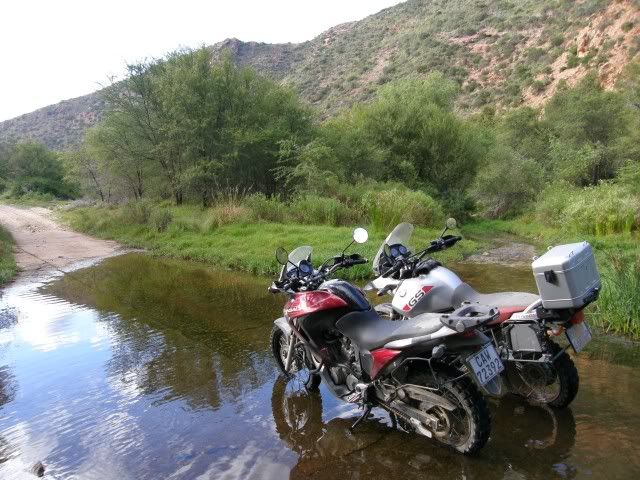 Baviaans is a beautiful place. We were cruising along enjoying the scenery.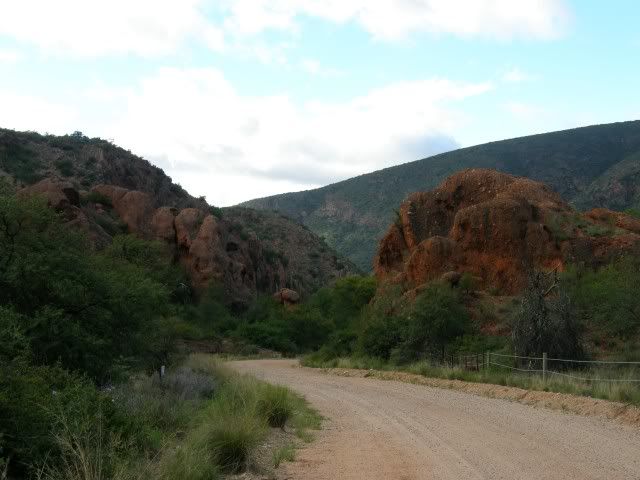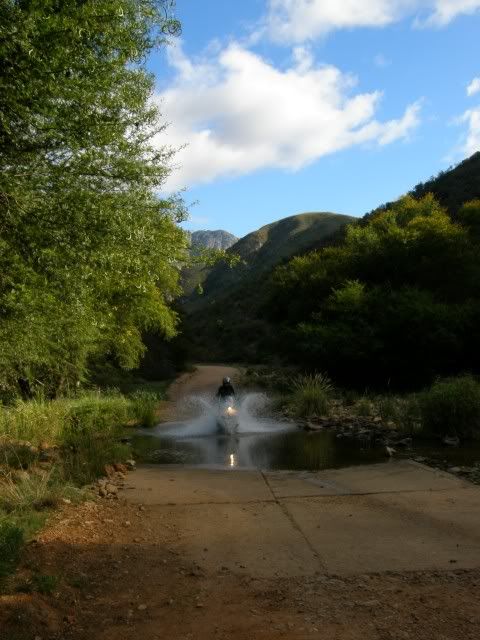 In-ride shot: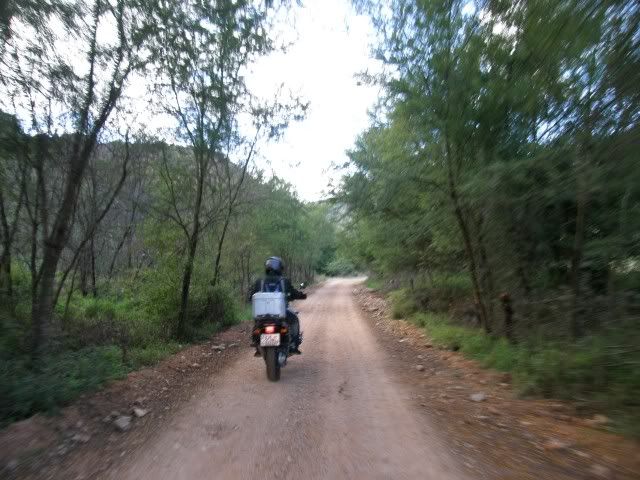 Grasnek Pass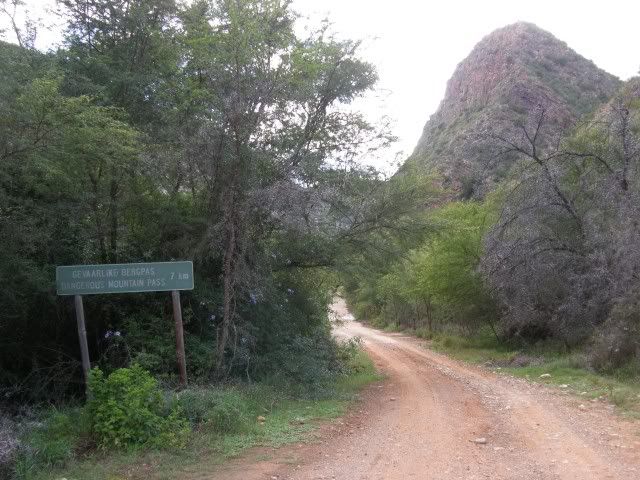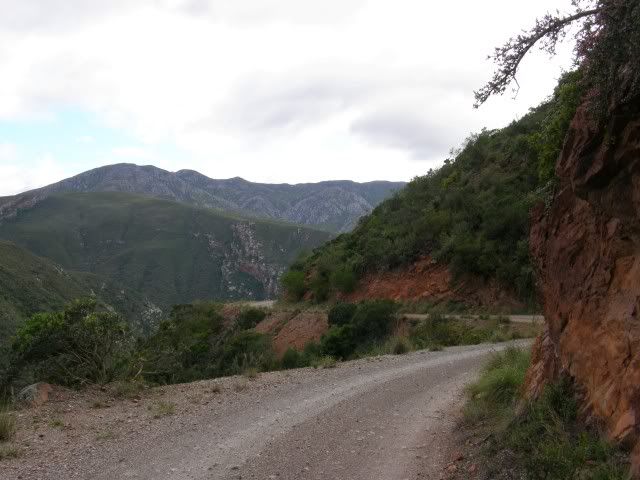 Baviaans is very dry at the moment and the water crossings were few and shallow. The "feared" water crossing at Smitskraal was bone dry.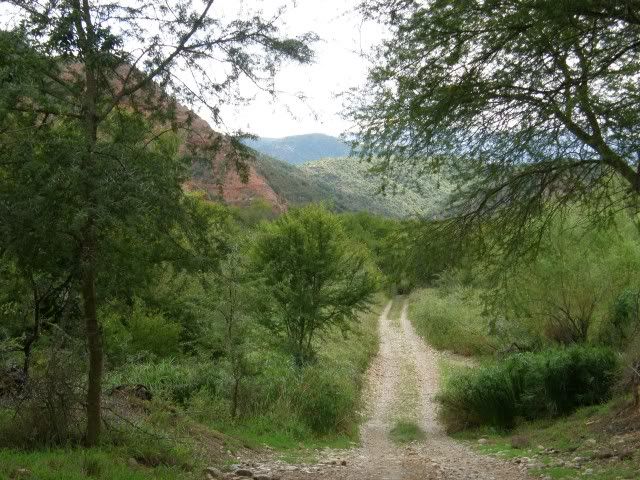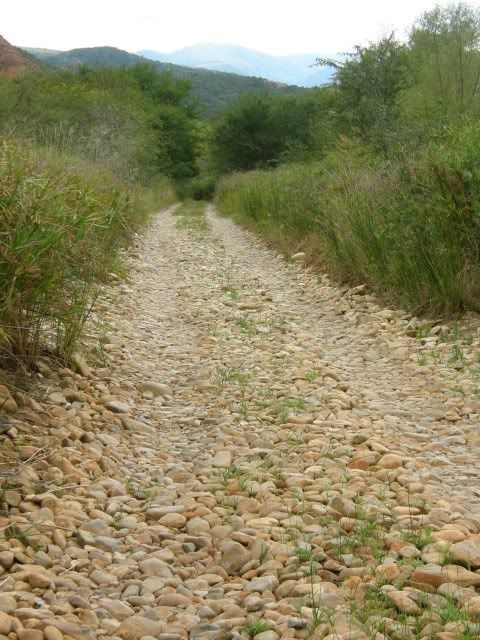 What it looked like
the last time I was here
(looking from the opposite side). Eisbein crossing in that ride: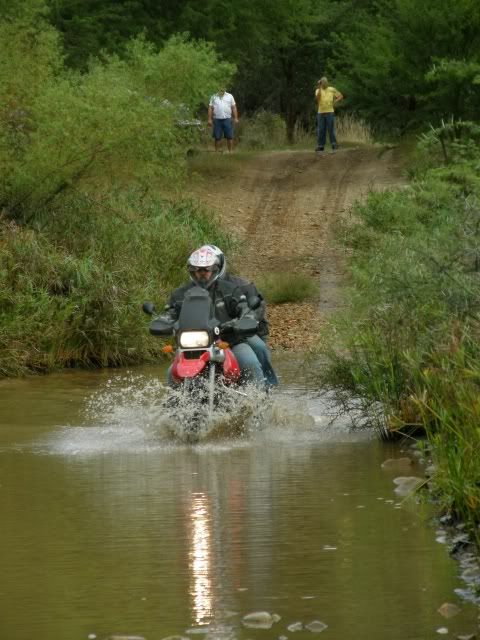 The second (deeper) part was also dry. Now you can clearly see why you have to keep to the left when you go through this section.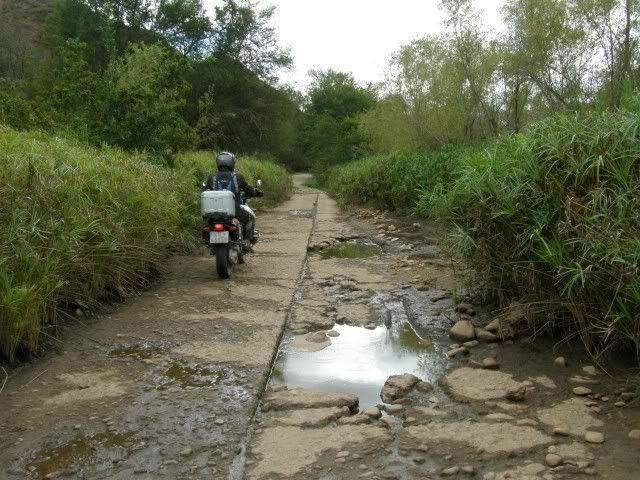 Another pic of what it looked like
the last time I was here
(also looking from the opposite side):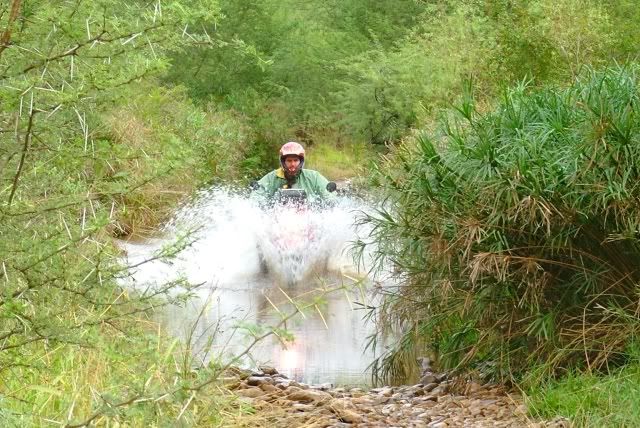 This water crossing turned out to be the deepest of the day: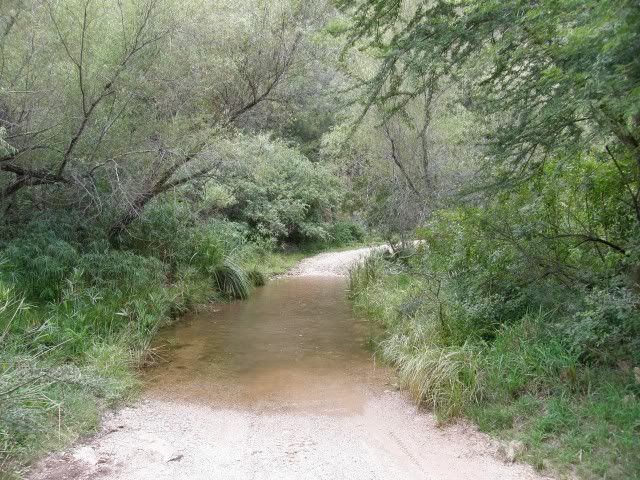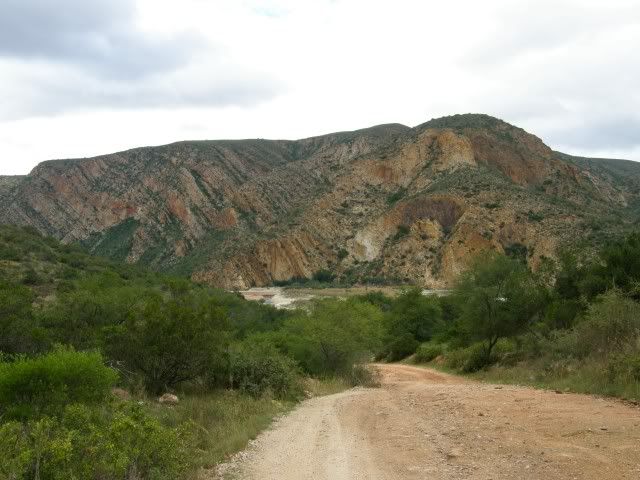 All of a sudden we were at Holgat Pass and we decided to go for it. As it turns out the condition of the pass was
greatly
exaggerated. In fact, my TransAlp with low ground clearance (I'm getting rid of that CAT a.s.a.p.) did not even touch once going up here. Make no mistake - it's a tricky section - but we expected a lot worse.
As usual the incline and obstacles don't seem as bad in a photograph.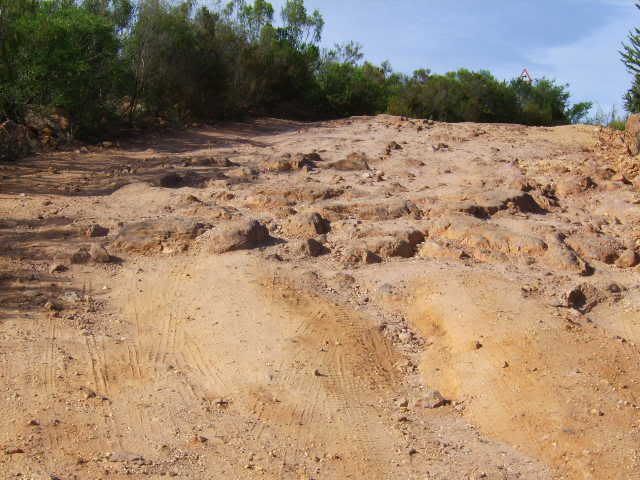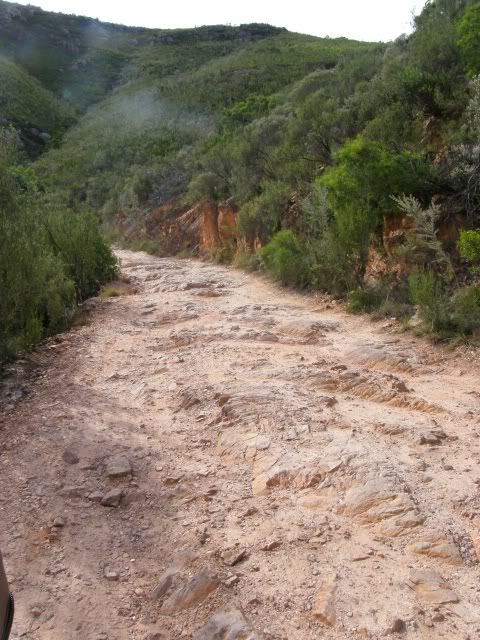 Two victorious bikes on the plateau.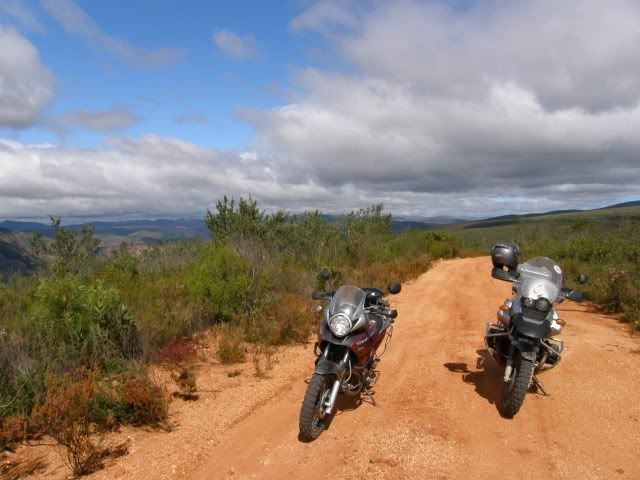 People who've been here while it's wet know how slippery this section can be. Luckily it didn't seem
that
wet today. Well, not yet...

[Que "Die Dapper Muis" music]

" En sê nou daars 'n "Valletjie"?




'n "Valletjie"?


Wel...


Behalwe vir 'n Kat... en 'n "Valletjie"...

Is daar niks waarvoor ons skrik nie!"
____________________________
It doesn't seem that wet in the photo...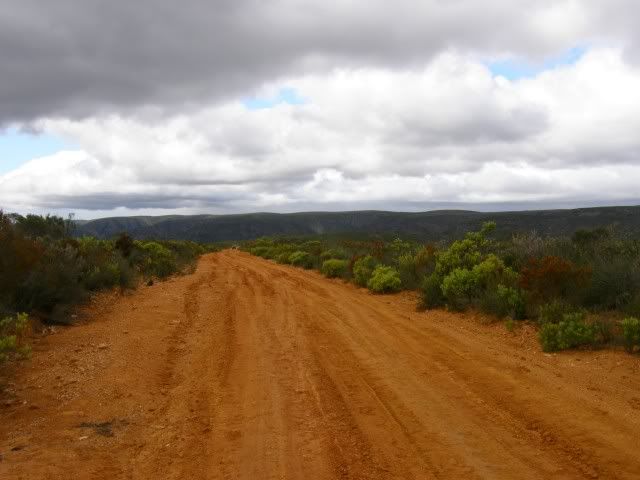 TKC's make us invincible!
Combrinks Pass descending on the Patensie side: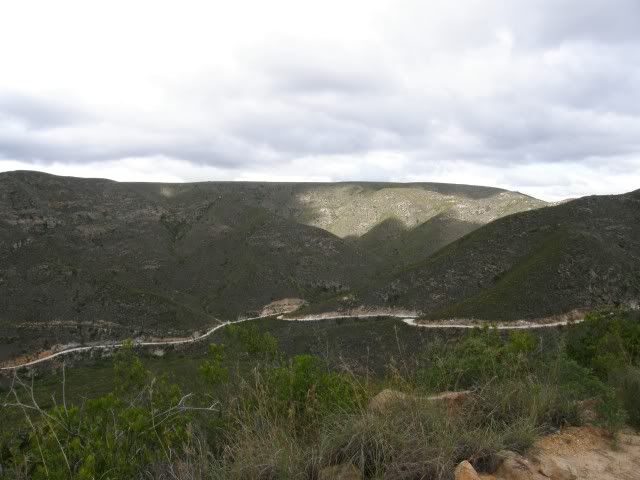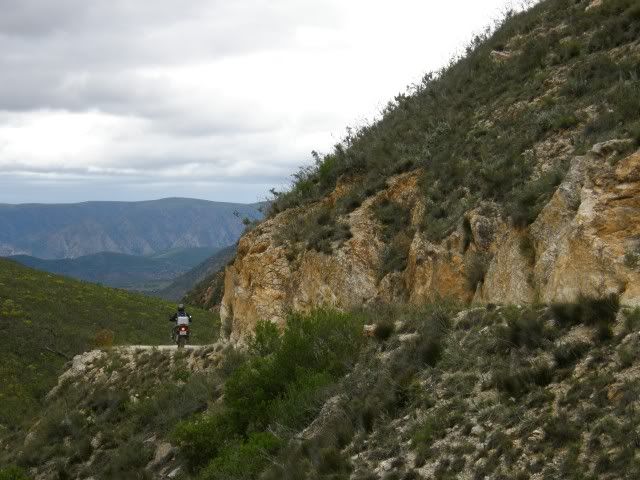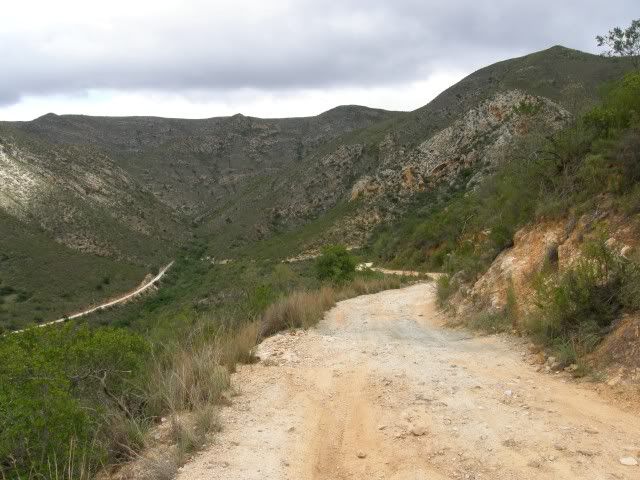 Rolling into Patensie we saw some more DS bikes and stopped. Of course they were Wild Dogs!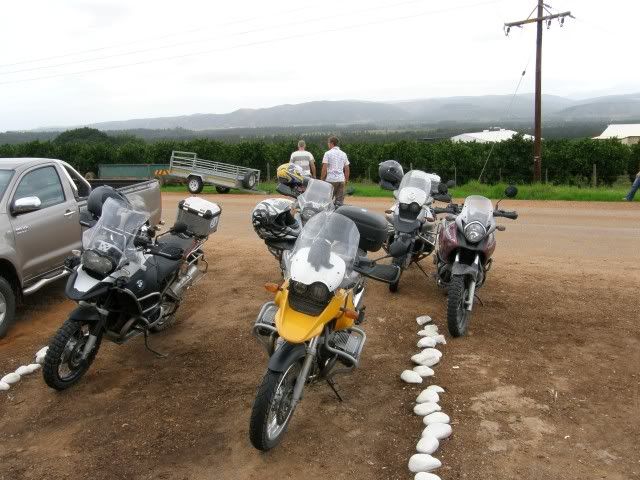 Nice seeing you Tweety and BMWPE
After lunch and a refuel we headed back towards Baviaans.
Psalm 23 se wêreld: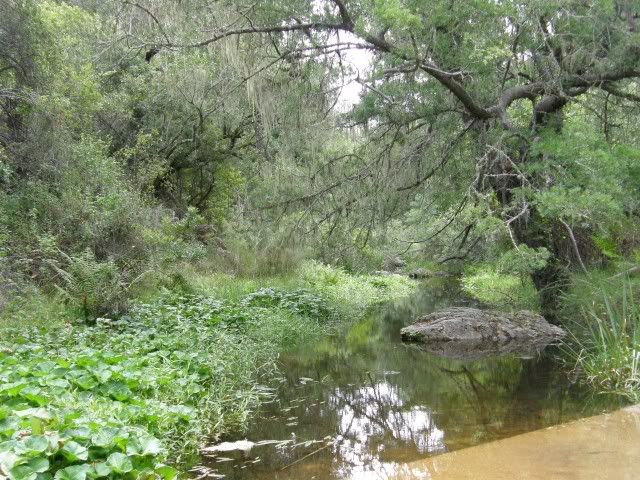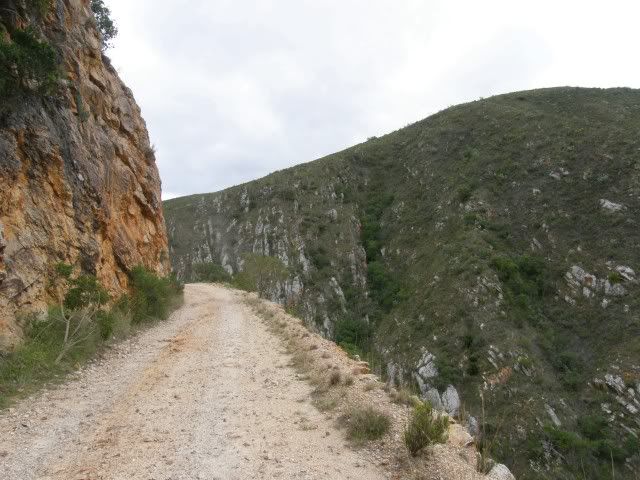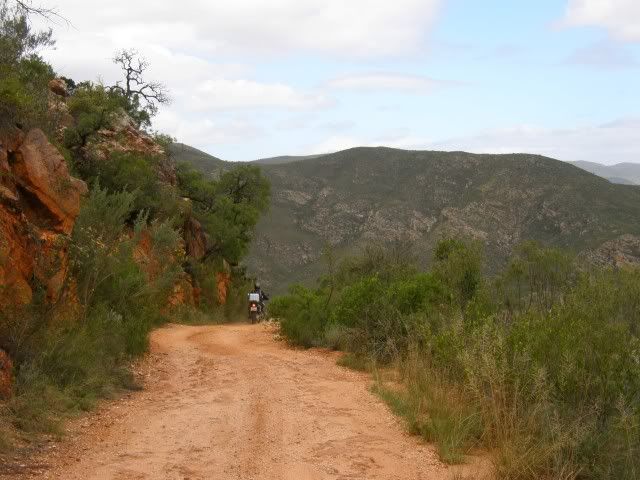 Holgat Pass on the way down: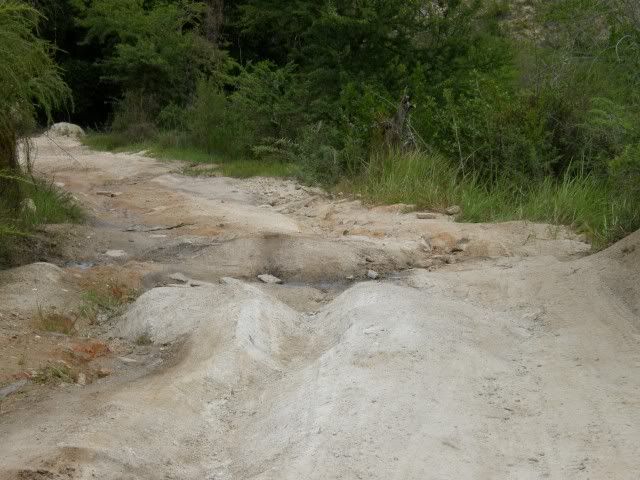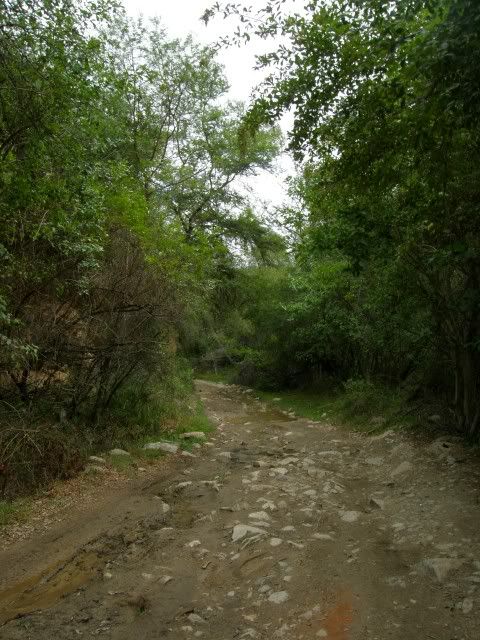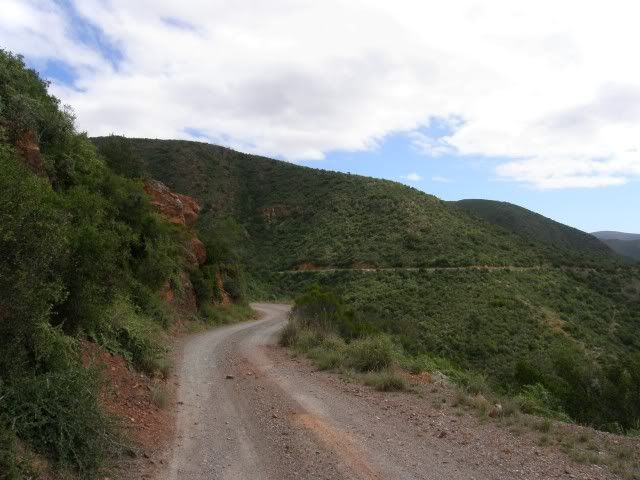 After over 7 hours in the saddle we were relieved to be at our cave again. From Bakkrans to Patensie took us just over 4 hours with lots of photo stops and from Patensie back to Bakkrans (still taking it easy) took us just over 3 hours.
Photos don't do the cave justice so I tried to get some video footage:
See the
Bakkrans website here
.
As we sat back reflecting on what we saw today a
Knysna Loerie
flew down and sat in the tree just accross from us. Just the cherry on top of a great day.
After another feast we once again turned in under the Great Karoo stars. Tomorrow we head for Prince Alfred's Pass.
Continue to Day 4.
Index Page.
.