.
The next morning we were up early. I still had a long way to go to get home and since I was the only person living East of Salmonsdam I would be travelling Solo today. But first we had breakfast and chatted some more. No-one really wanted the weekend to be over. By the time I got away it was 11:20!
My route for today: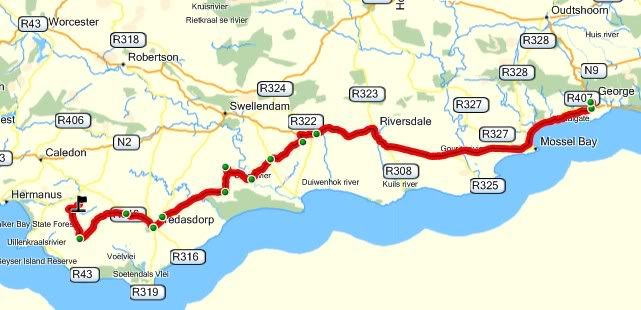 I headed along the Sandy Glen road R-O-V-Rat suggested and it is indeed a scenic ride. After the busy weekend I really enjoyed riding solo at my own pace and with my own thoughts. Everybody needs some solo helmet time every so often.
I enjoyed the ride so much I almost forgot to take some photos! I only got two in this section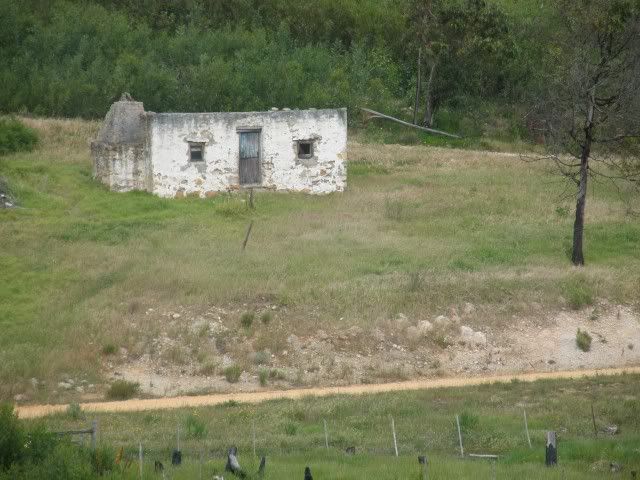 The towns of Napier: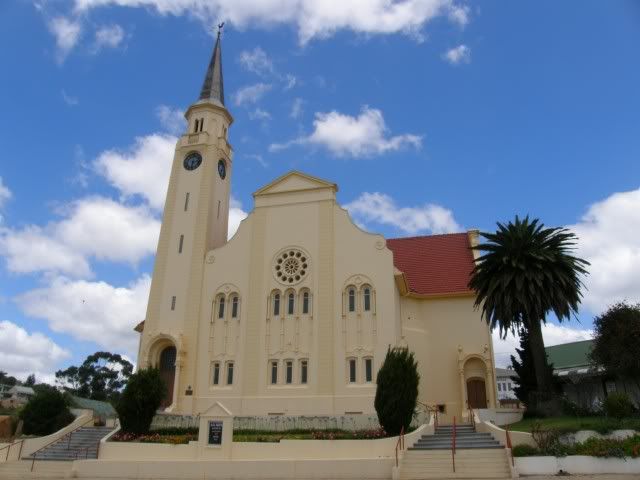 And Bredasdorp: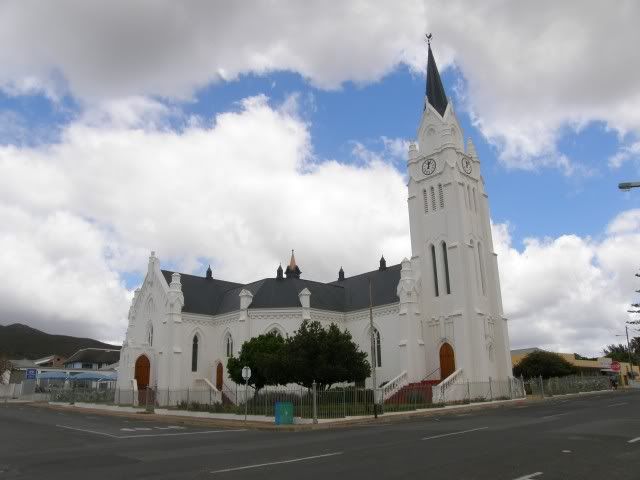 Just outside of Bredasdorp I was back on the farm roads. Before long I spotted a water crossing!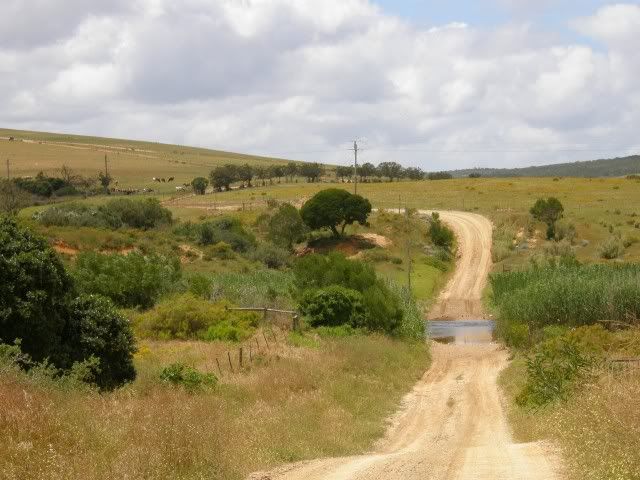 On closer inspection I realized that it looked longer and was flowing stronger than it seemed at first...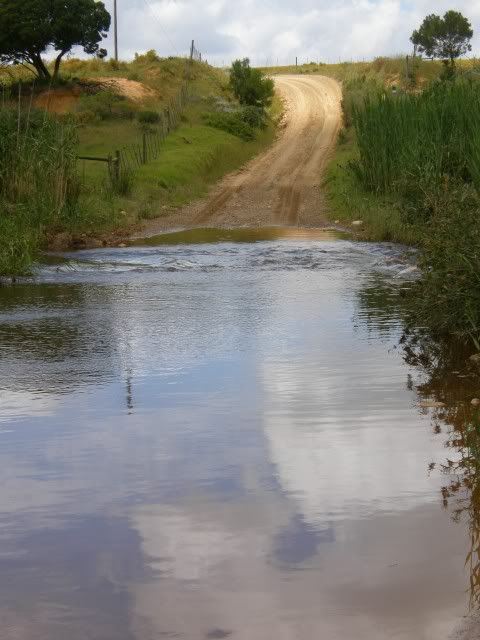 I looked like the road might be washed away at the fast flowing section so I parked the bike and walked the crossing first. It's a good thing I did because the road was indeed washed away. Looking back: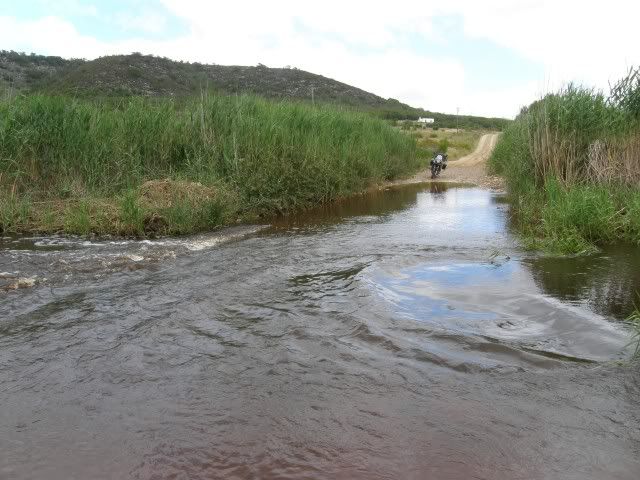 I chose my line and rode the bike through. The currant was nice and strong and the water about knee deep. What a rush! Every ride needs a water crossing
These back roads open up into wide open spaces with very little fencing. Lovely to ride in.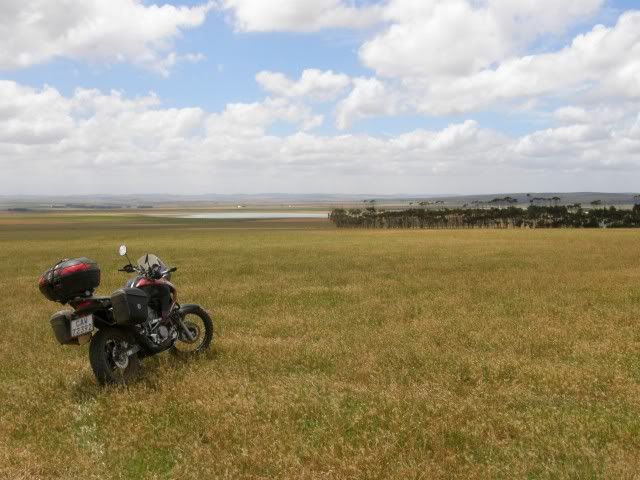 Eventually I rode up to the Ferry at Malgas.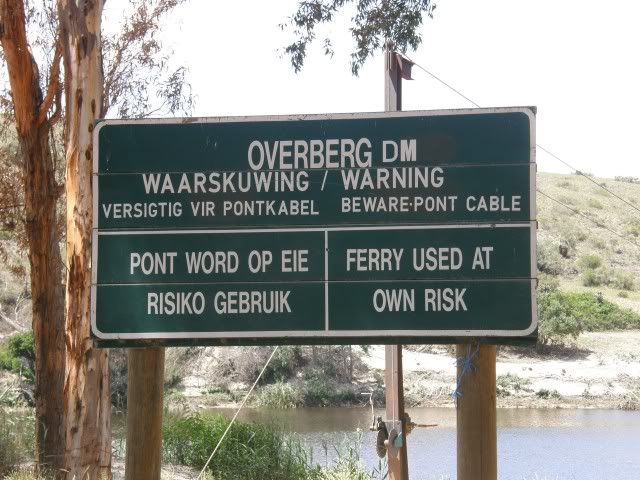 Here you cross the Breede River on the country's last hand-pulled pontoon ferry.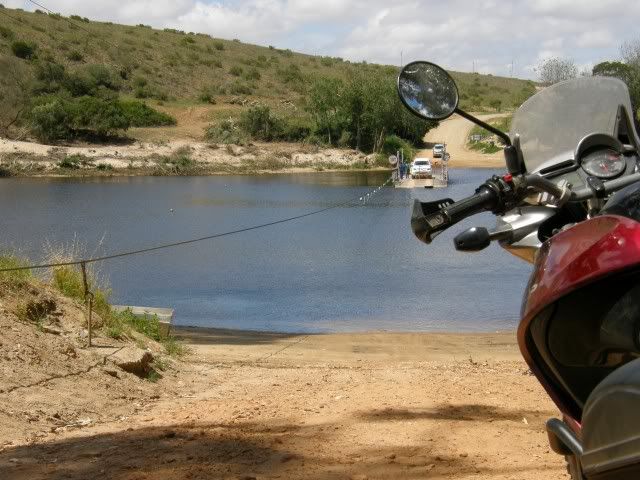 The Malgas pontoon ferry has been in existence for more than 172 years. The current ferry has been operating since 1952.
My company on the ferry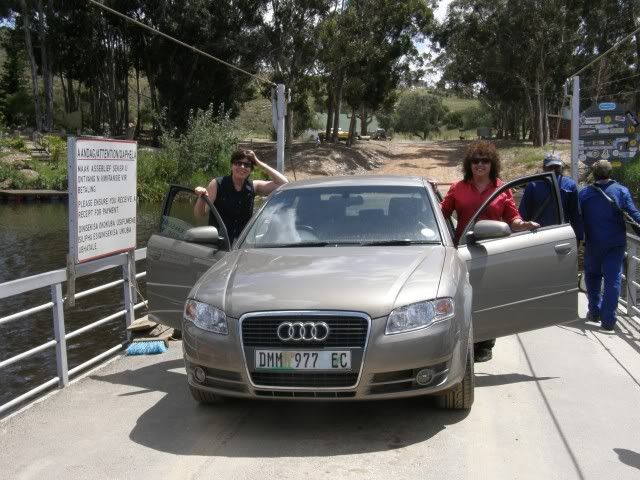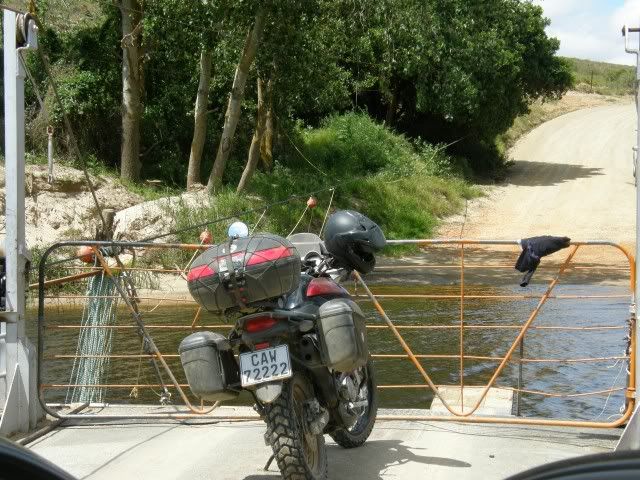 Some more scenery towards Heidelberg:
At Heidelberg I got on the N2 and headed home. What a great weekend! Thanks to all who contributed to make it special. It was another good one!

.