.
Time for another Trail Ride! Yay!
I've been wanting to do this particular route for a few years now. Why I haven't yet is anybodies guess. The Burchell Route is a historic route and of special interest to me as I come across his name often when I do research on the various passes, with the most recent being Houw Hoek Pass. But more about William John Burchell (and this particular route) later.
For this ride we'd be a small group on small bikes. Tok-tokkie on his famous TW200, myself on the CTX200 and LGF on his DRZ400. Tok-tokkie rode all the way from Cape Town the previous day to come and join this ride. And so early on Saturday morning we were rearing to go!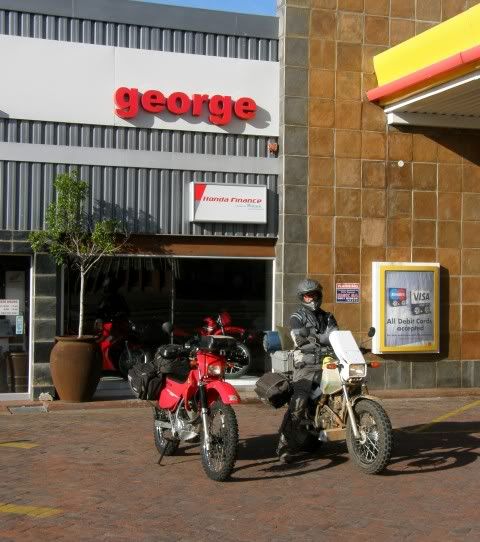 The scenic 7 passes route towards Knysna: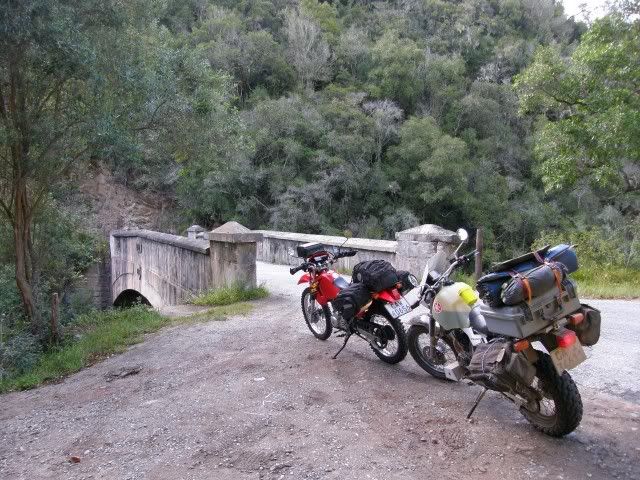 At the Barrington Forrest station we found LGF waiting.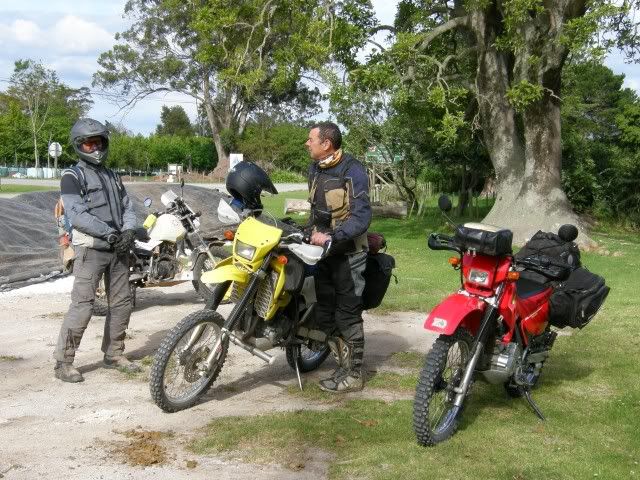 A quick stop in Knysna to fill up and get the last supplies before we hit the forest roads over the mountain to De Vlugt. No matter how many times you've ridden here it remains amazing.
Tok-tokkie enjoying the ride: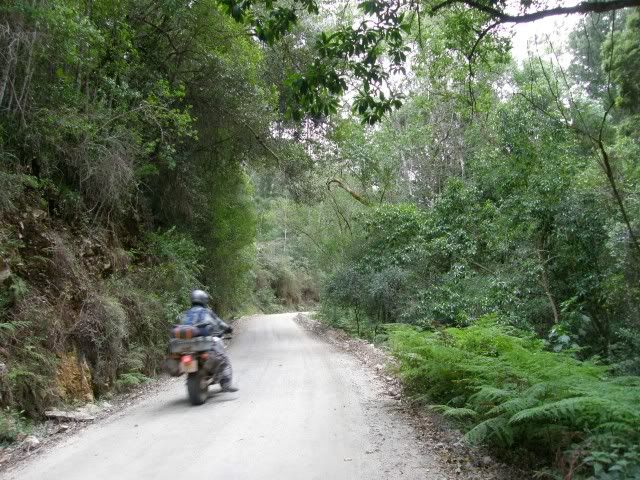 I still, since the first time I've ridden here, keep on the lookout hoping to see one of the elusive
Knysna Elephants
Recent DNA tests on elephant dung found in the forest indicate that at least five elephants inhabit the area.
LGF: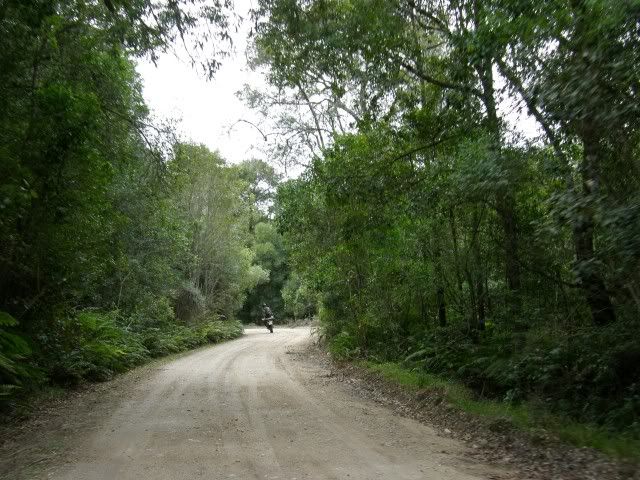 More forest scenery: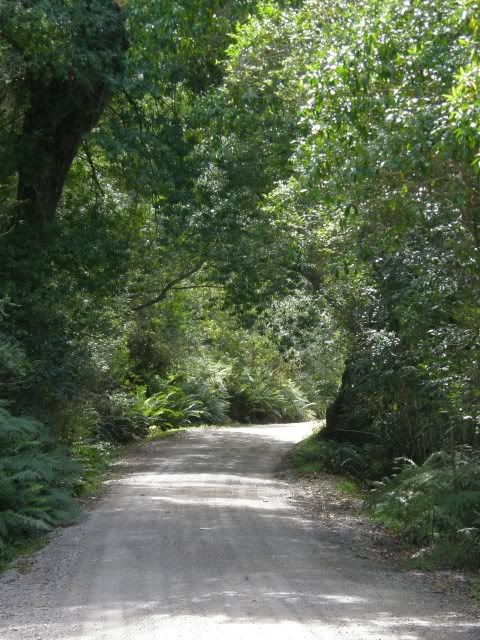 Snack stop at one of the picnic stops.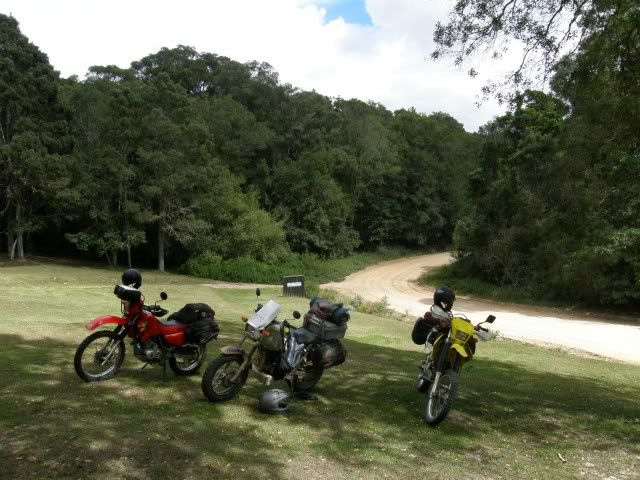 Over Prins Alfreds Pass - the view towards De Vlugt:
We were doing very well time wise and we stopped for lunch at the popular biker's stop - Angie's G-spot: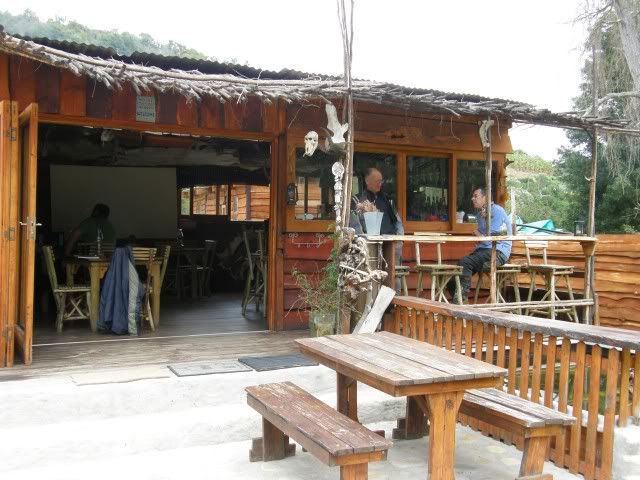 The Burchell route and camp spot is quite close to De Vlugt and the plan was to unload the bikes and set up camp before we tackle this difficult route.
WEG van alles af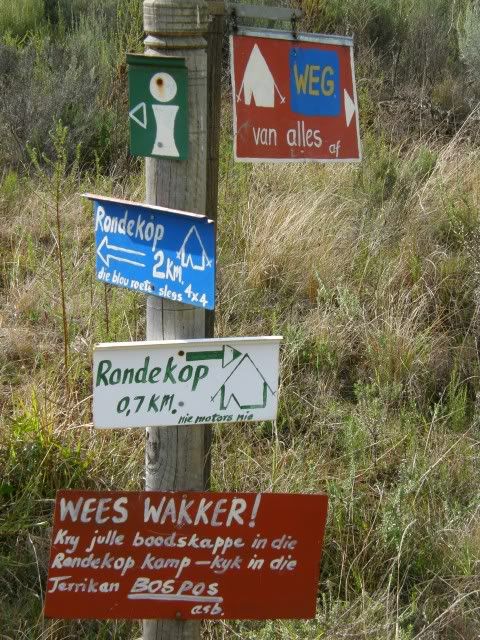 The camp's "info centre":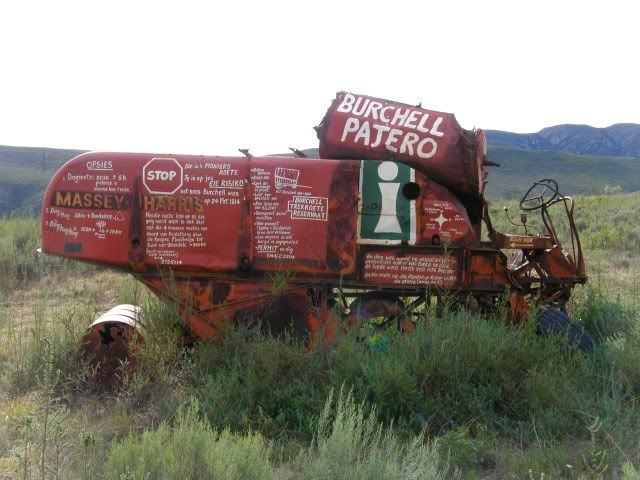 We each selected a nice shady spot to pitch our tents.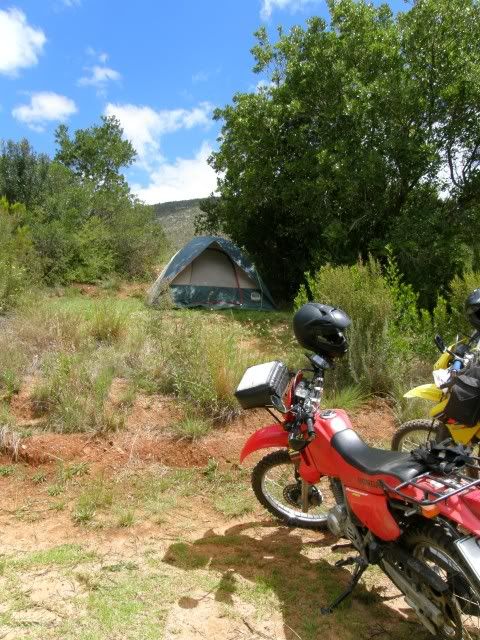 Tok-tokkie and LGF opted for sites not close to mine
I wonder why...


.