.
During the planning stages our whole family would have attended this Bash, but sometimes life happens and things don't work out as planned. But you play the cards you're dealt and make the best of any situation, so my youngest son
Kermit
and I hopped on the bike and met up with LGF for the ride to Warmwaterberg. Unfortunately my eldest son, Asterix, would miss out this time round.
Due to the fact that we could only leave once
Kermit
got out of school we had no choice but to ride straight to Warmwaterberg on tar. We certainly didn't want to end up riding at night and pitching our tents in the dark!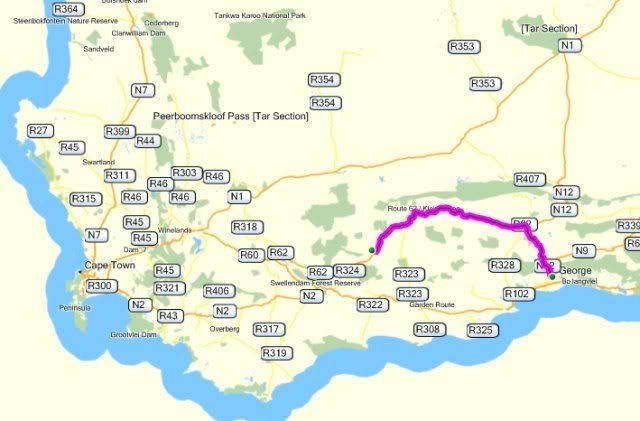 It was rainy in George and a thick mist covered Outeniqua Pass, making for dangerous riding conditions. The fact that some trucks drive in these conditions with little or no lighting does not help the situation either...
Luckily once we were over the pass and into the Little Karoo we had fine riding weather. We only had to stop once in a while so that LGF could have a stretch.

Apparently the plank on the Suzuki that doubles for a seat is not too comfortable, especially on long stretches of tar.
He should have taken his TransAlp!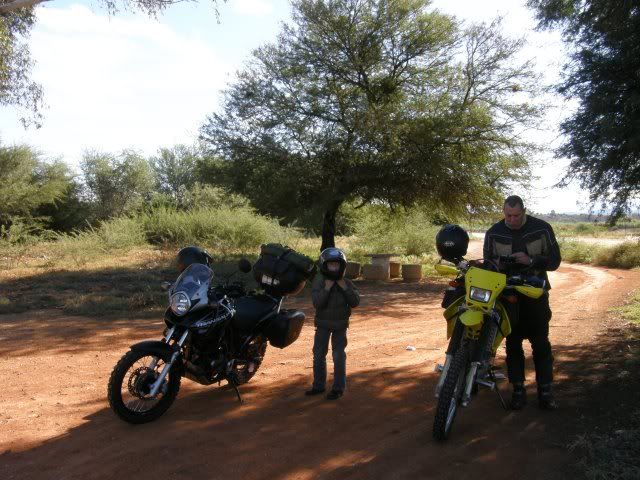 But eventually, after what was a slow cruise for me and an uncomfortable "hanging on the cables" ride for LGF, we arrived at our destination.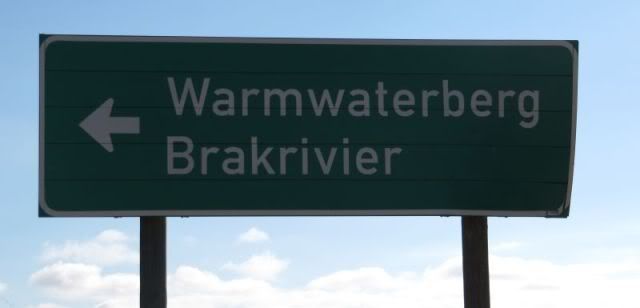 (Photo by Martin)
The Restaurant: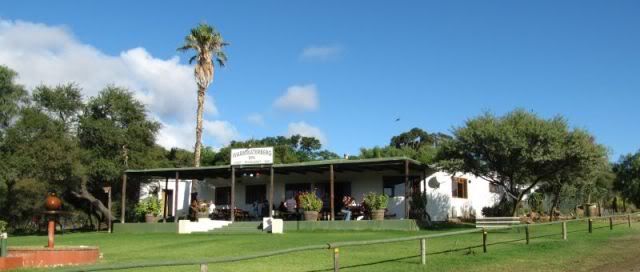 (Photo by Martin)
The swimming pools: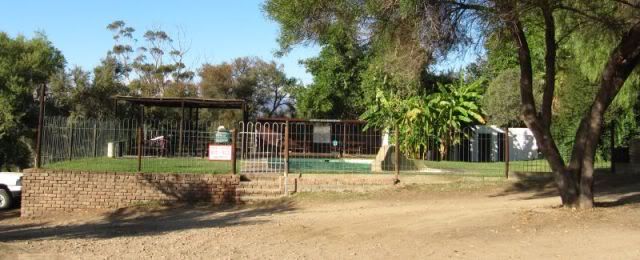 (Photo by Martin)
Reception: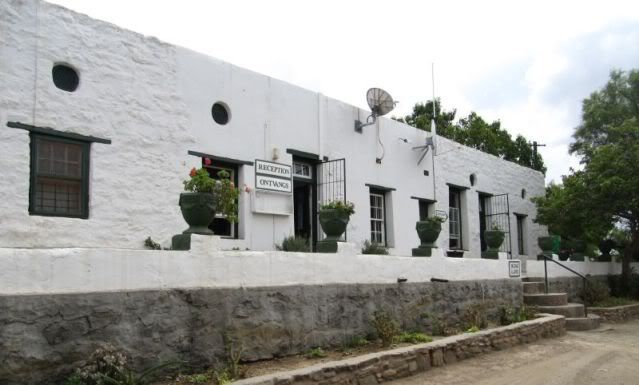 (Photo by Martin)
The hot water springs: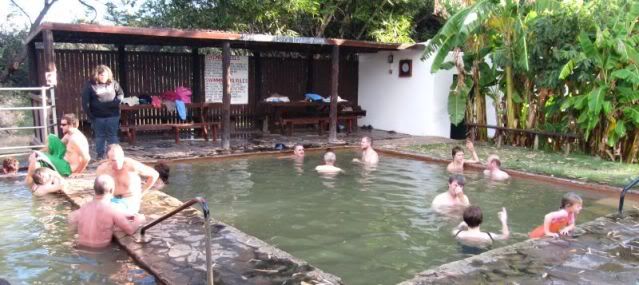 Greetings all round as the camp was set up and we enjoyed some cold ones.

And then the
fiesta
started.
Luckily there are no pictures of the party that followed.
Suffice to say that it kept going till the wee hours of the morning...


.