.
Saturday morning we're up bright and early. We have a tight schedule today having to meet up with certain groups at certain times and we'll start off behind schedule because I'd have to change my tyre in Graaff Reinet first thing.
We were all in high spirits however. Today we ride to Rallye Raid!
Eight Hondas in the group now having added Theo on his TransAlp 700 plus of course Gary and his KTM. What a magnificent steed: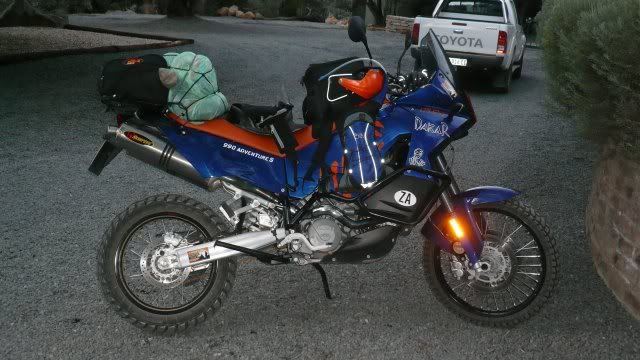 (Photo by Gryph)
Gary is an experienced Adventure Rider with his own Adventure Riding business called
Camdeboo Adventure Biking
. And what a nice area to have such a business. Have a look at his website
here
.
Packed and getting ready to leave:
Camdeboo gravel first thing today but unfortunately no pics as I shot ahead to Graaff Reinet to have my tyre fixed a.s.a.p. The rest of the group followed at a more sedate pace.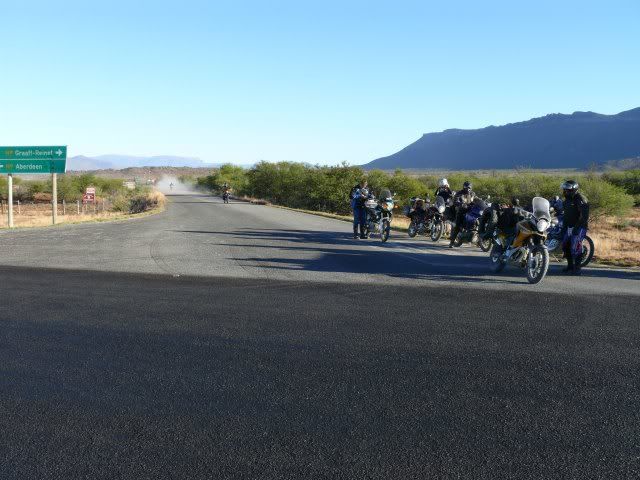 (Photo by Matilda)
In Graaff Reinet I found Andre (TA700), Zane and Pieter (Honda Backup Van), BenTap (Africa Twin) and Hamster (Varadero) already waiting. And I was the first customer at Graaff Reinet Supa Quick this morning

(Zane with my bike).
In the cold light of day the Heidenau looked even worse.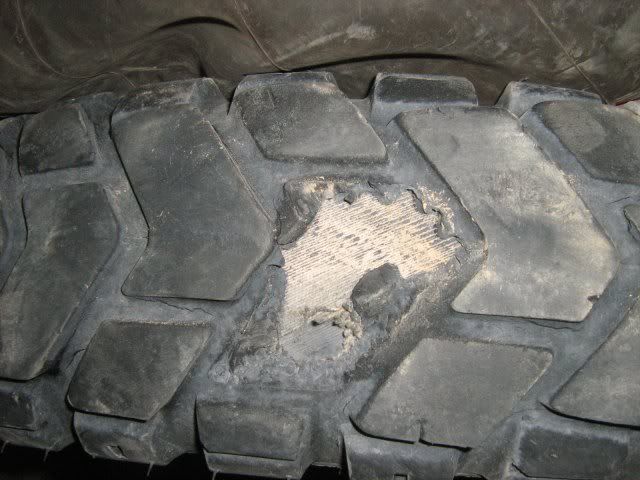 With the failed tyre binned and the Tourance fitted (Supa Quick!

) we hit the road to Middelburg. We had to make up time which meant that we covered the 100km in record time. The speeds travelled at cannot be disclosed on this public platform.
Regroup just before Middelburg: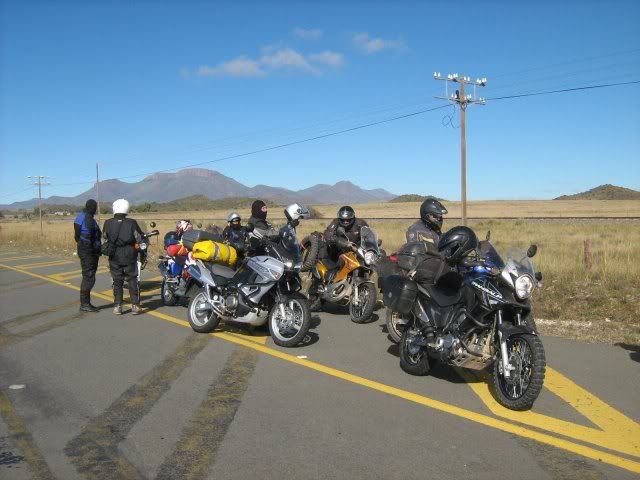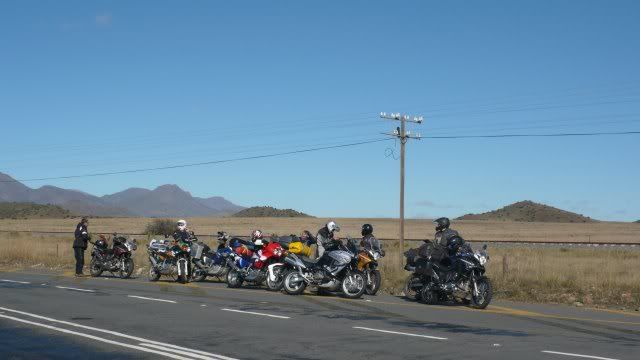 (Photo by Gryph)
Me doing my Giant impression.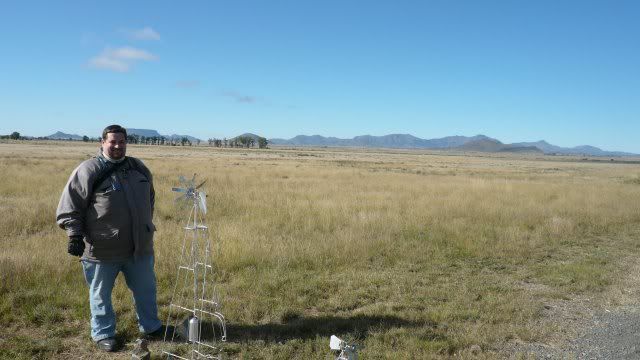 (Photo by Gryph)
The Honda Support Van. Note the XR650 on the trailer. Andre was riding to the Rallye Raid in style on the TransAlp 700, only to switch out to the XR650 to tackle Route 1. Talk about having your bread buttered on both sides!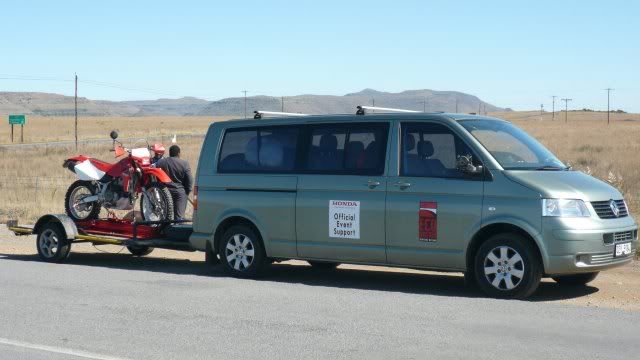 (Photo by Gryph)
Quick stop in Middelburg for coffee and breakfast for some.
(Photo by Matilda)
Here we decided that even though we're running late riding at excessive high speeds all day was not feasible. We'd rather take it easier and enjoy the ride. So we took it slower but with less stops - Middelburg, Steysburg, Burgersdorp - all tar unfortunately but 12 bikes riding in a staggered formation, a nice view ahead and in the mirror.
So this is what it must be like to be a Harley rider.
Well that stayed interesting for about 2 minutes.
Soon enough we reached our second rendezvous point for the day - Aliwal North - where we found this waiting: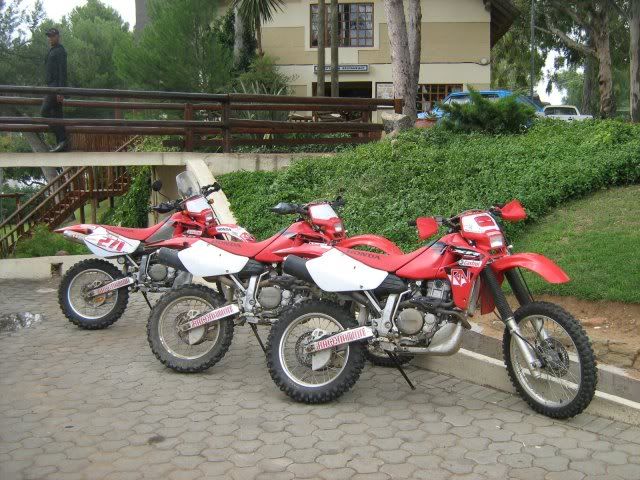 Soon the fun would start, but first, lunch!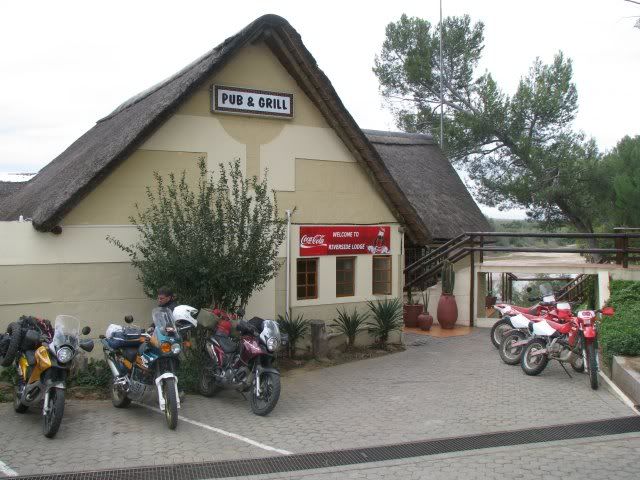 (Photo by Hamster)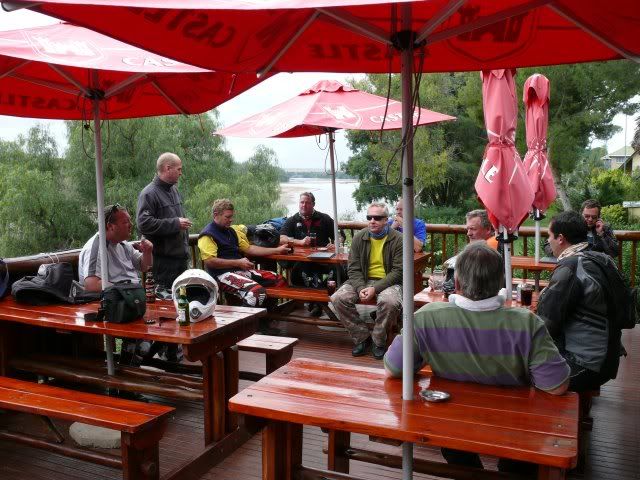 (Photo by Matilda)
(Photo by Gryph)
And now, finally, the fun could start!
It's also at this point where Andre swapped the TransAlp for the XR650 on the trailer.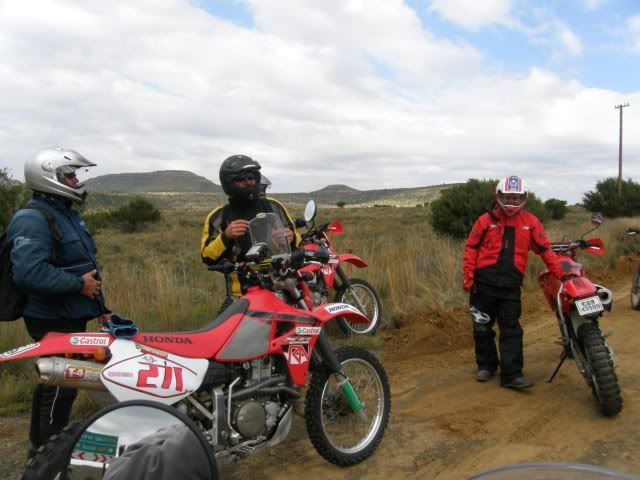 Dual sport bikes chomping at the bit to get onto the gravel!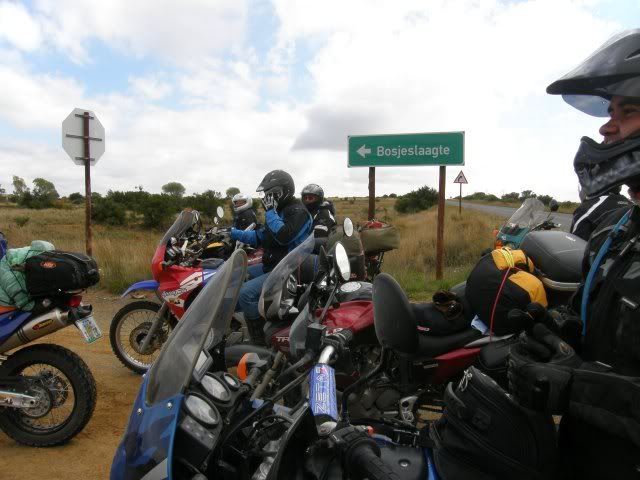 XR's waiting to be set free... Ready, steady...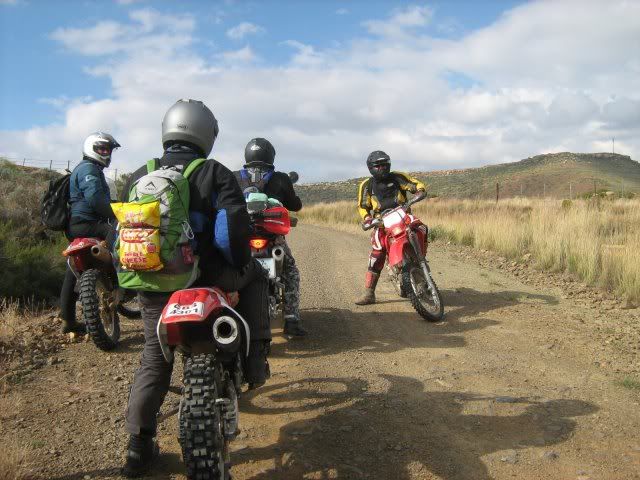 Gooooooo!!!!!!!!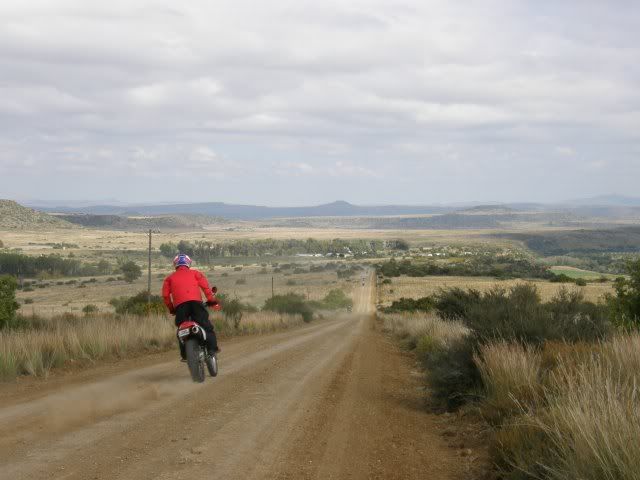 Nice scenery along this route. LGF approaching:
(Photo by Gryph)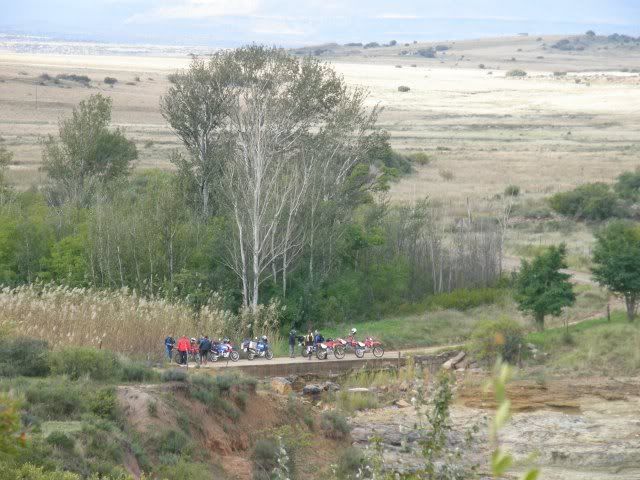 Quick regroup on a low water bridge.
The reverse pic of the photo above: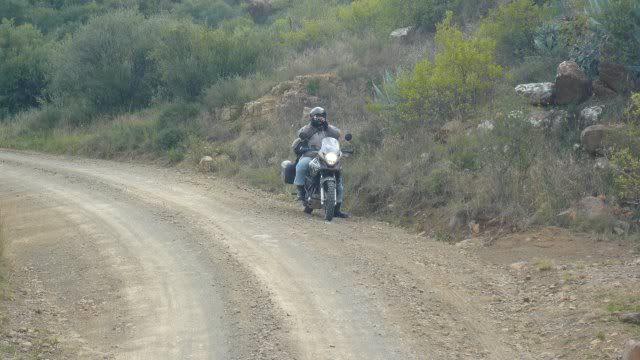 (Photo by Gryph)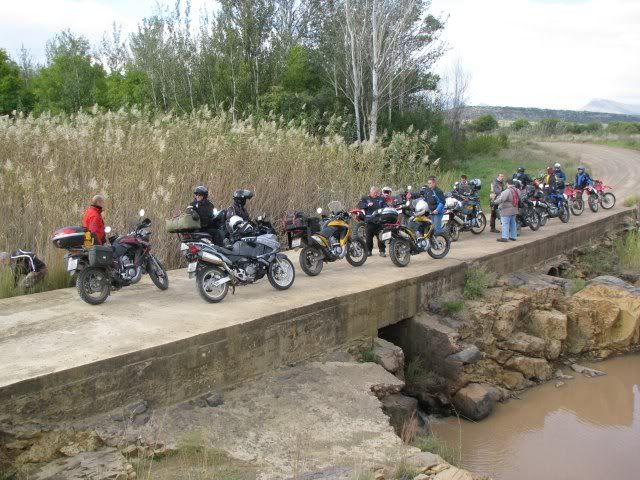 (Photo by Hamster)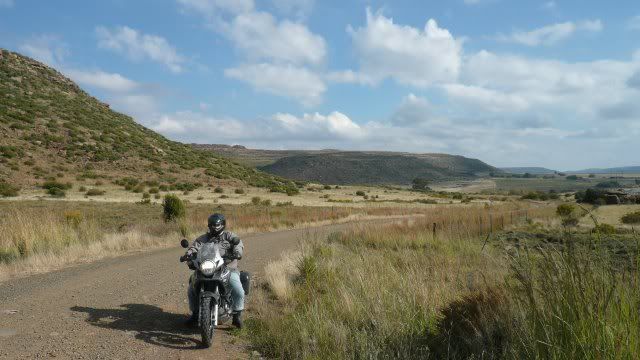 (Photo by Gryph)
We were a nice big group by now. Just another short hop to the last rendezvous point in Barkley East to pick up the last XR's in Group 4.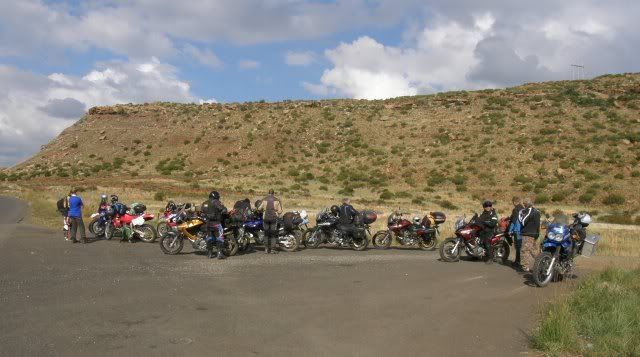 The Kraai river - the scenery just kept improving as we got closer and closer to the Drakensberg.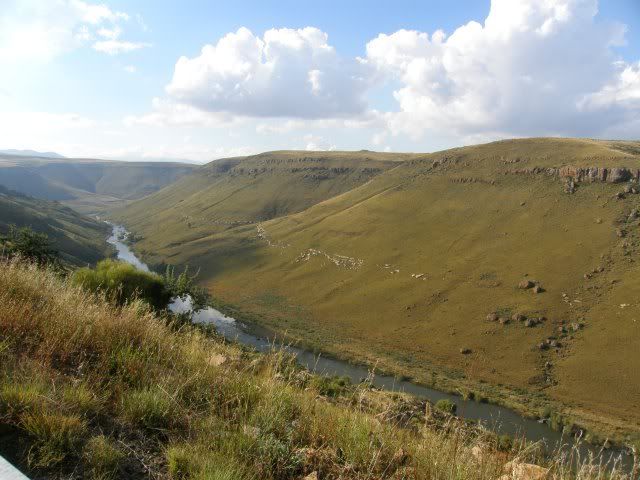 Greetings all round as we met the guys from Cape Town and a last refuel before we head for Wartrail.
The petrol attendants had their hands full!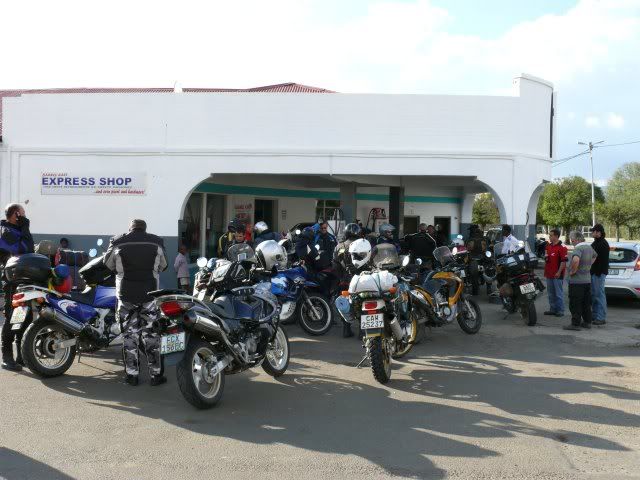 (Photo by Matilda)
The road from Barkley East past New England to Wartrail. Dual Sport heaven this area is!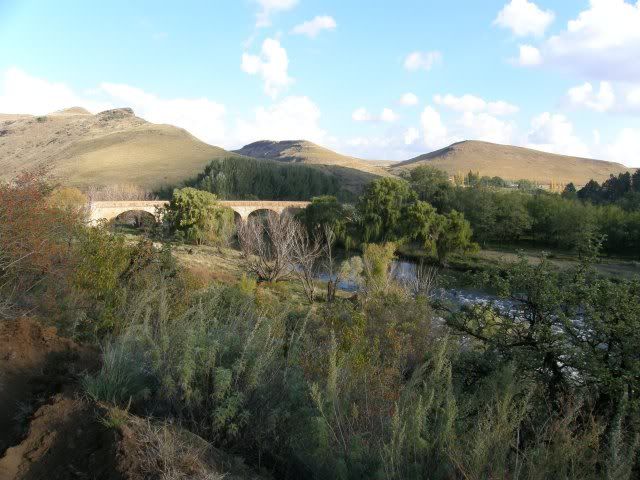 (Photo by Matilda)
A last stop before Wartrail. Thanks Andre and Honda Wing George for getting this group together. You guys are aces!
The group:
.
(Photos by Gryph)
As we got closer we saw more & more bikes and as we rode into Wartrail rows & rows of tents awaited. Orange, Red, Blue and Grey.
Stopping in line at registration: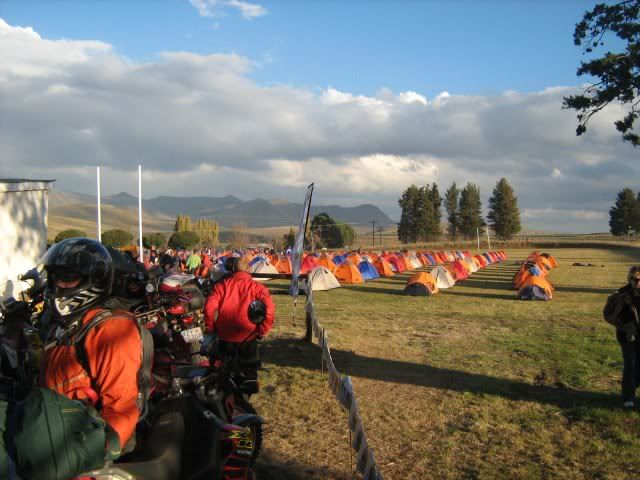 The view towards the party tent.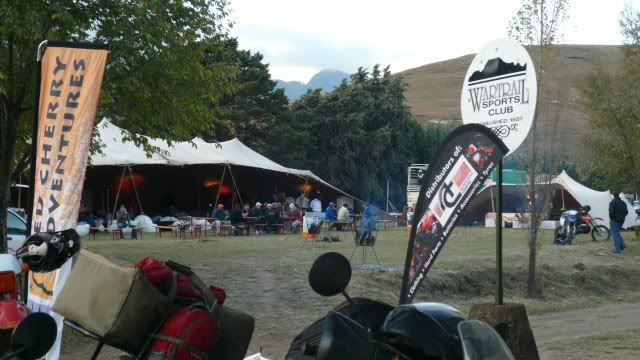 (Photo by Gryph)
Camp: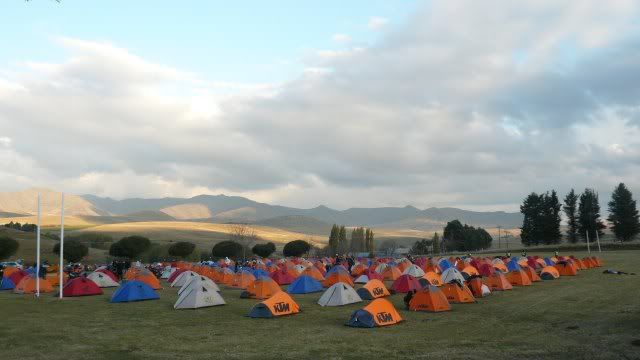 (Photo by Gryph)
Tents being allocated:
(Photo by Matilda)
With everybody settled in we headed towards the fires and party tent without delay. It soon became clear that Honda had the best looking models there.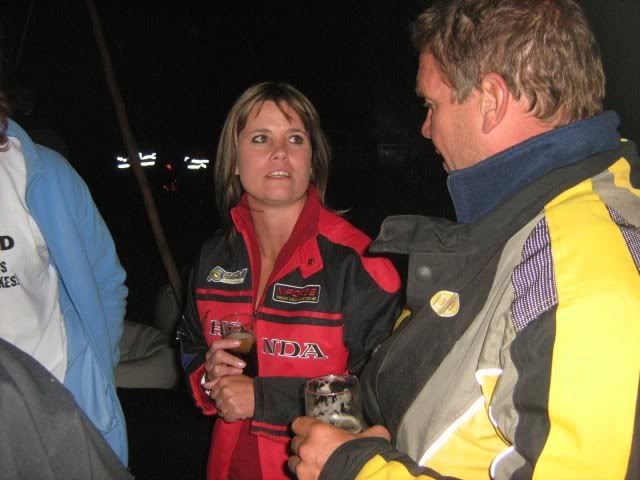 Now every single bash I've been to there has been a KTM640 on the bar counter doing a burnout. Always. Without fail. This time round however things seemed pretty tame... Until Mufasa and his XR decided to show them how it's done!
(Video by Gryph)
Standing tall:
Surely now it would just be a matter of time before a KTM got on.
Or not... it turned out to be Jaco on his Africa Twin.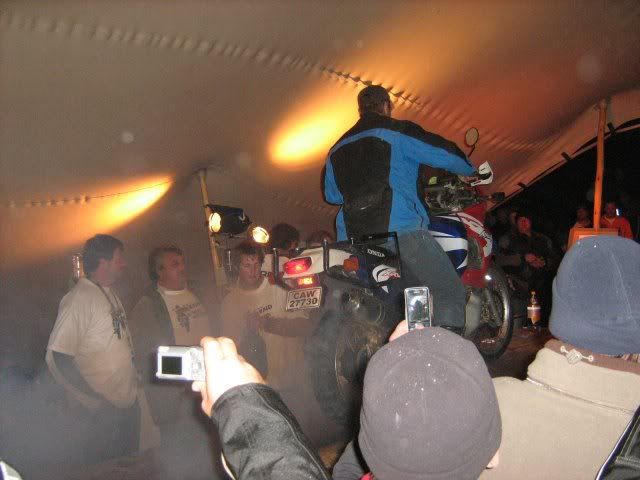 The Legend in motion:
(Video by Gryph)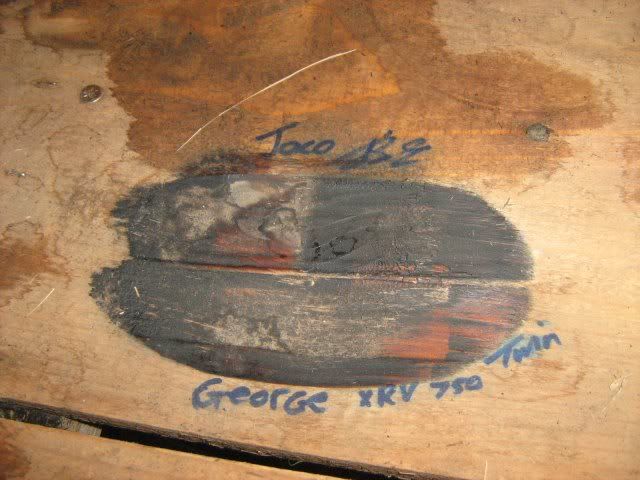 This was turning into quite a party as you can imagine.
Great guys, all bikers. I was struck by the brotherhood and lack of brand bias. This is how it should be. Just a bunch of guys with a common interest having a good time.
Much later we headed to our tents.
(Photo by Gryph)
There was evidence already that this would be a very cold night indeed...


.