Light Details:
Light Type:
Automatic electric light system
Light Character:
White flash every 10 seconds
Light Range:
24 nautical miles
Height of focal Plane:
65 metres above high water
This lighthouse was commissioned on 4th August 1964 and was originally a lattice tower. This new lighthouse was recently constructed.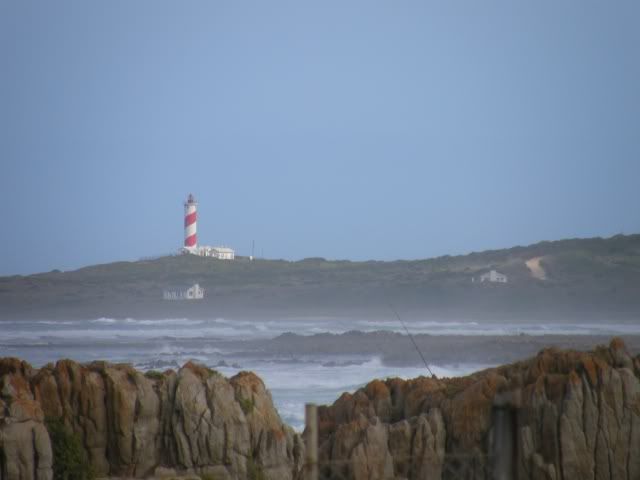 Ystervarkpunt Lighthouse is situated within Rein's Nature Reserve, located halfway between the coastal towns of Gouritsmond and Stilbaai in the Southern Cape. Originally a 21 meter aluminium tower, now a concrete structure of the same height and painted in striking candy stripes of red and white. This lighthouse is not open to the public but visible from the road within the Reins Nature Reserve. The tower supports a fully automatic electric light system with a range of 24 nautical miles.
This is one of the newest lighthouses along the coast.
Source: Lighthouses of South Africa