.
The next morning we were up bright and early. We wanted to hit the road as early as possible.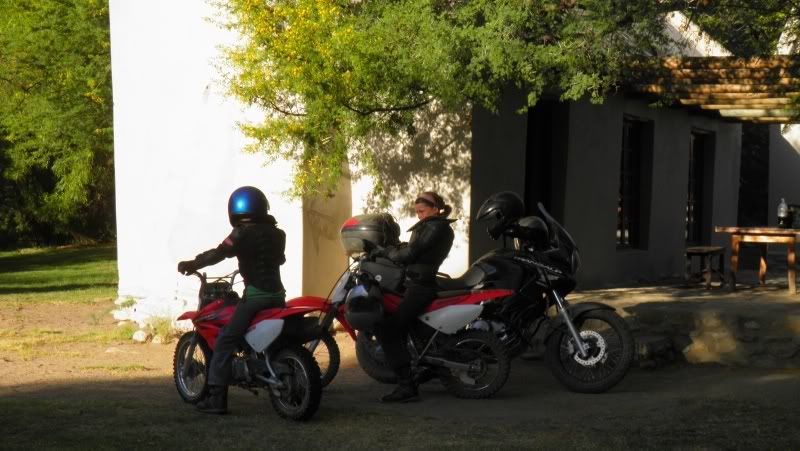 One last goodbye – pity we couldn't stay another day.
There are several houses in Gamkaskloof and most are marked with the names of the people that once lived there. My dad told me about the proud history of Gamkaskloof and how sad it is that everybody moved out in the end.
The pass out of Gamkaskloof - we didn't get a photo yesterday as we were looking straight into the sun. Today we got our shot.
The group fizzled out a bit, giving each of us some quality time with our dads. There are several little passes on this road and whenever we'd ride down one my dad would switch off the engine and we ride down in the fresh air, wind in our hair. We'd chat, stop, take photo's etc., just spending time together.
Beesblasie and his dad catching up: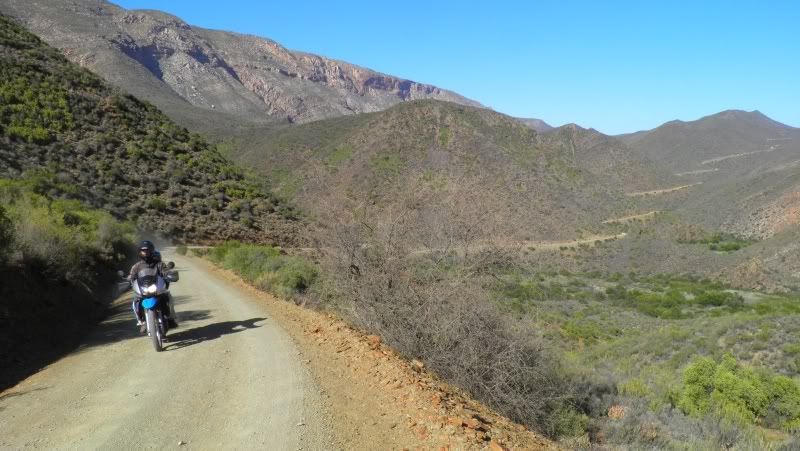 We stopped at a swimming spot and could not resist the temptation to get in!
Buds!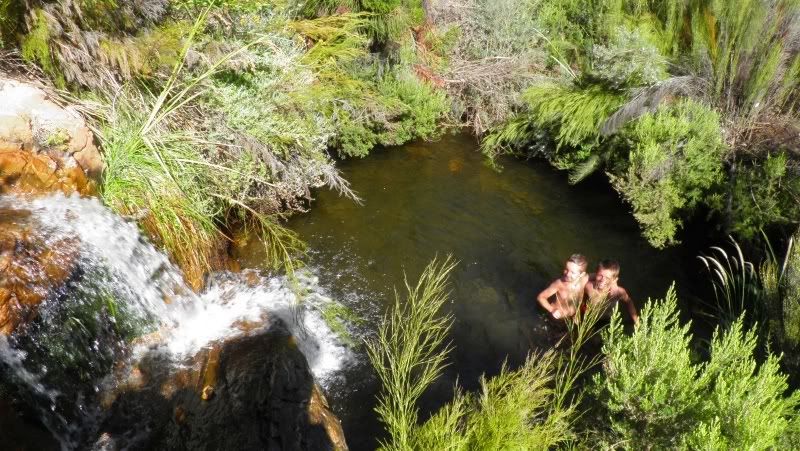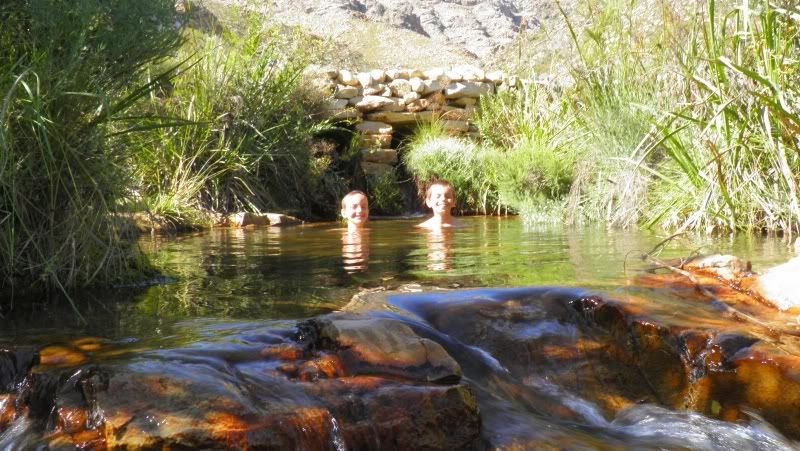 Swartberg Pass on the way back: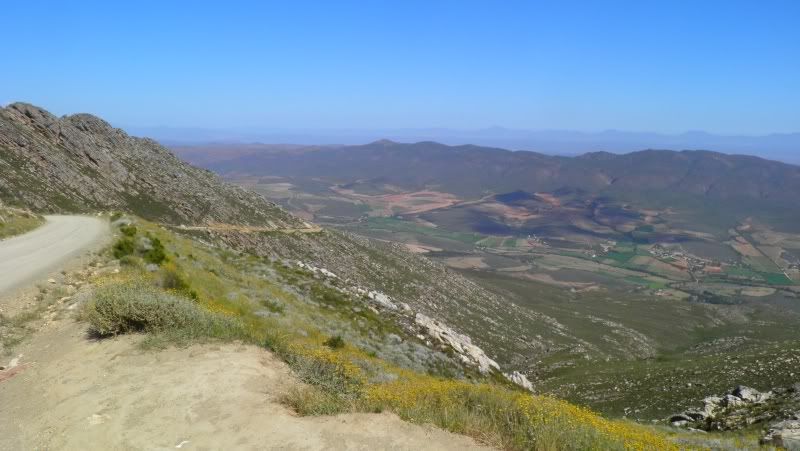 Re-entering the Klein Karoo: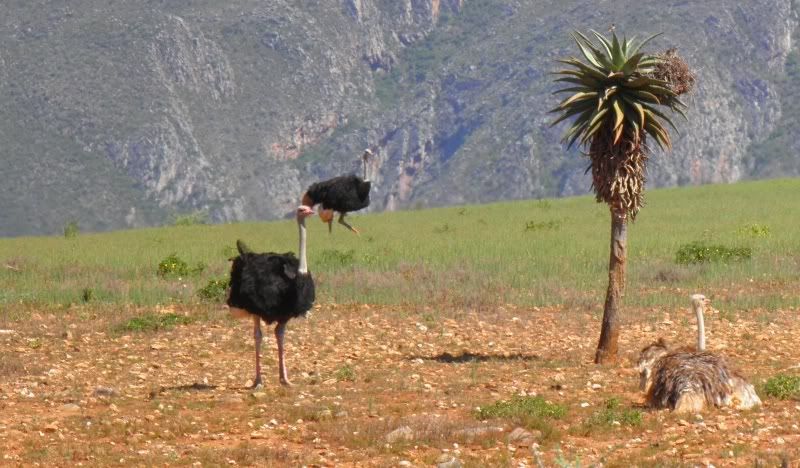 And all to soon we had to say our goodbyes. My dad and I would be heading to Oudtshoorn while the rest of the group would be heading back to Calitzdorp.
A last pic of the gang: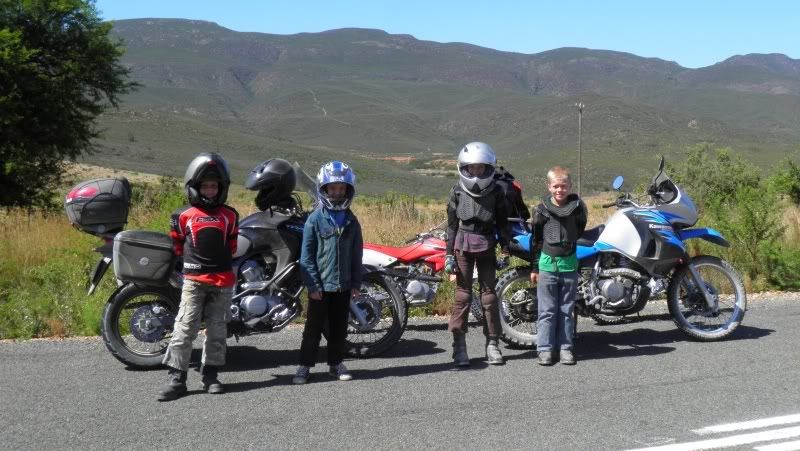 And off they went.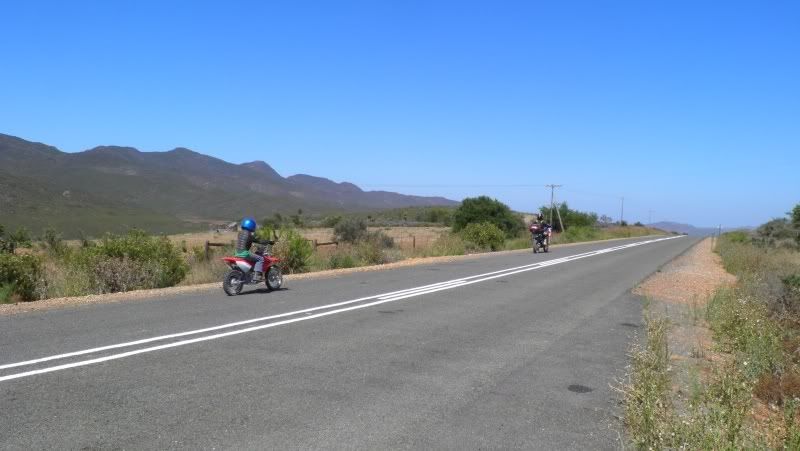 It was still early and we decided to go surprise my mom and brother at their karate camp.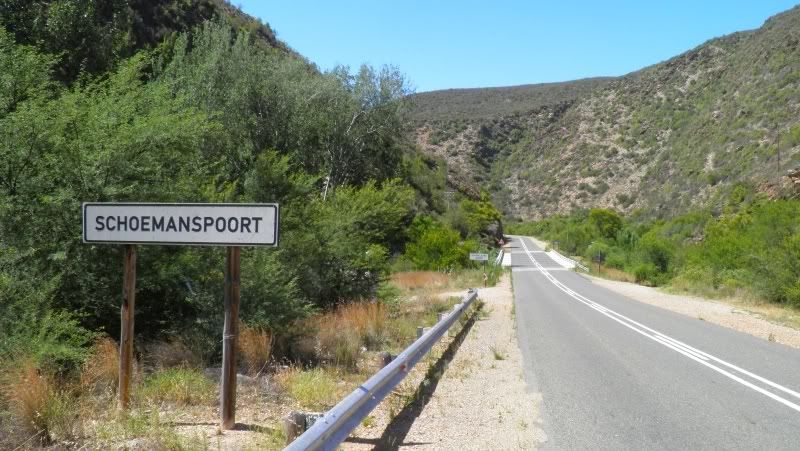 This has been a very hot weekend and they have been practicing the whole time.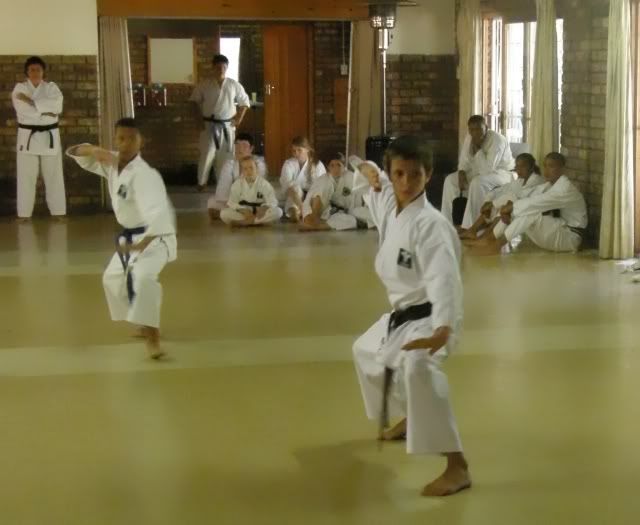 They're getting ready to participate in trails for the National Karate team in Orlando, Gauteng.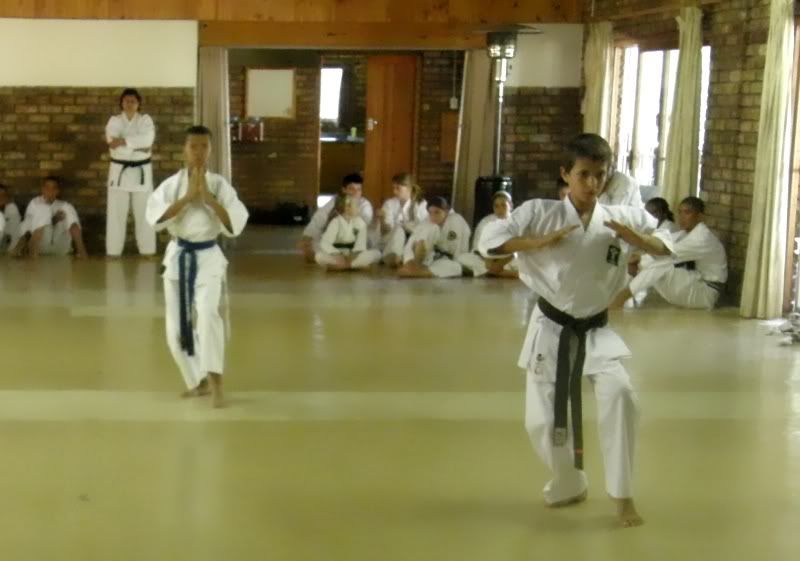 The camp finished today at noon so we invited them to have lunch with us at the Kango Wildlife Ranch.
Of course we had a look at all the animals - this is one of the only places where you can do a cage dive amongst crocs.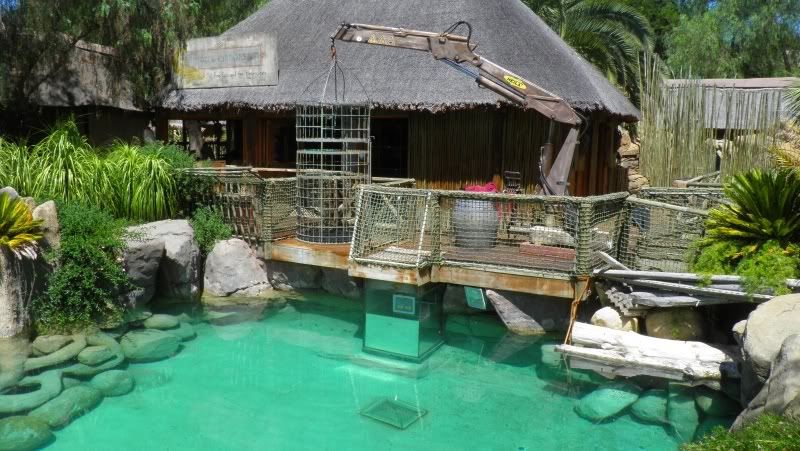 Rickety bridge over the croc pool: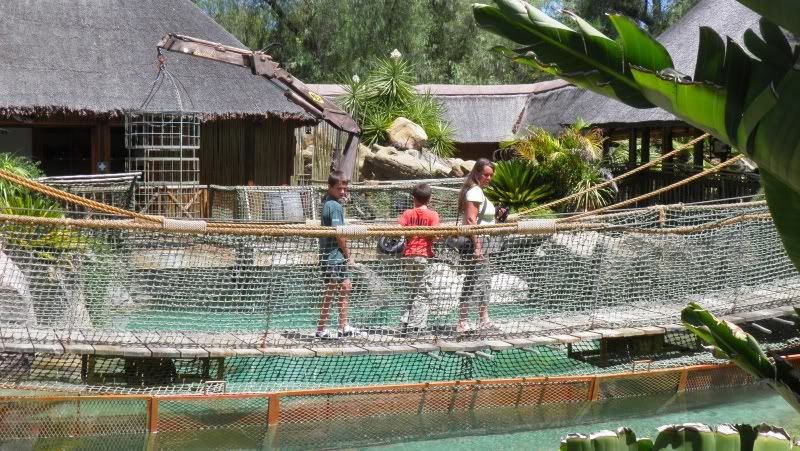 These suckers are BIG! Bigger than my dad!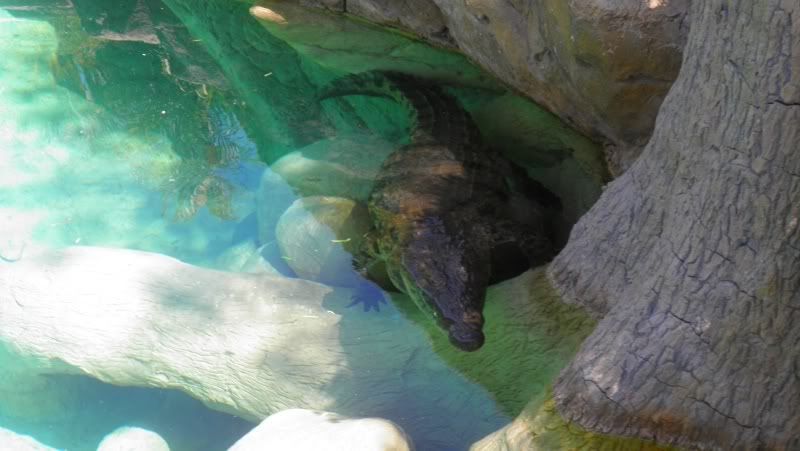 It was hot, but the cage dive would have to wait till next time...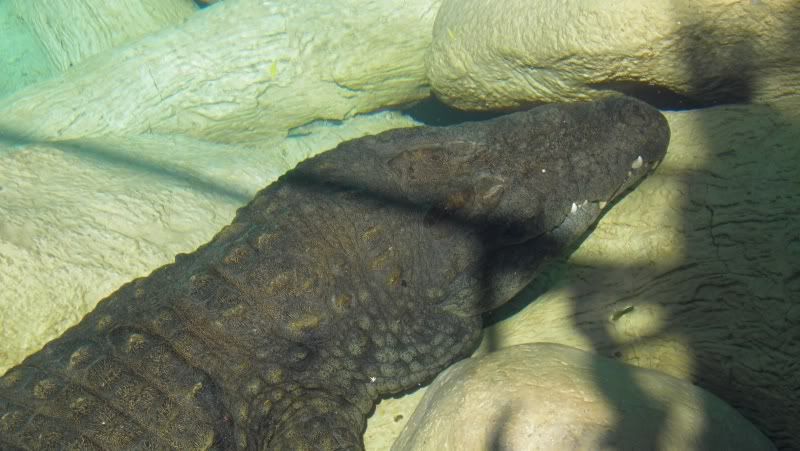 After lunch my dad looked like this...
...so we finally headed home.
What a weekend! Thanks Jon-Jon, Lucy and Beesblasie. We should do this again. Bavaanskloof next time?
And thanks to the dads – you were great help. We couldn't do it without you.
I love you dad.
Story by Kermit, translated by The Help.


Beesblasie's Ride
.