.
By now it was late afternoon and we knew that people who were still in Gamkaskloof now would most likely be staying over, so hopefully we'd have no oncoming traffic. Our gamble paid off. As it turns out we had minimal traffic the whole trip and none on this section. Our routes (and the time we travelled on those routes) worked exactly as planned and the single vehicles we did see all gave us the thumbs-up and wished us well. I think the fact that the bikes run so quietly and the "controlled" and respectful way we travelled in (not being hooligans) made all the difference.
Some of the scenery on the road to "Hell":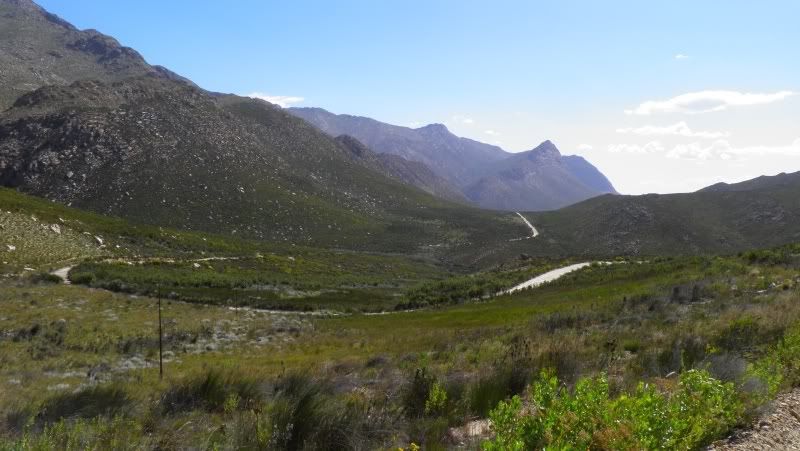 Some wildlife: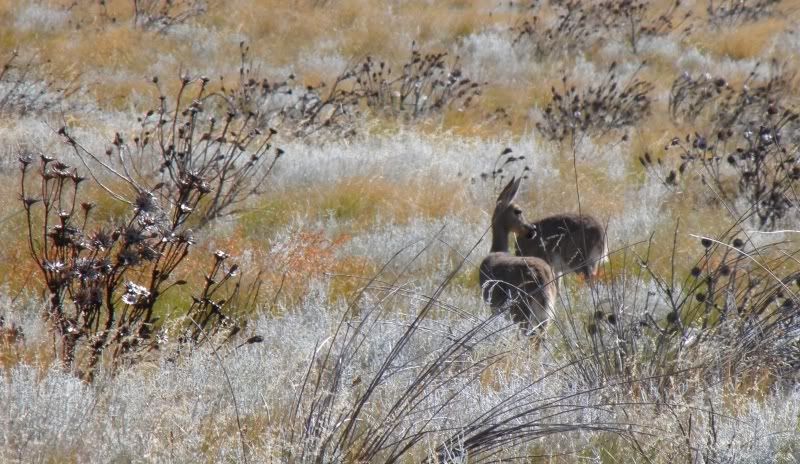 Our first water crossing on this trip:
Jon-Jon taking the CRF70 through: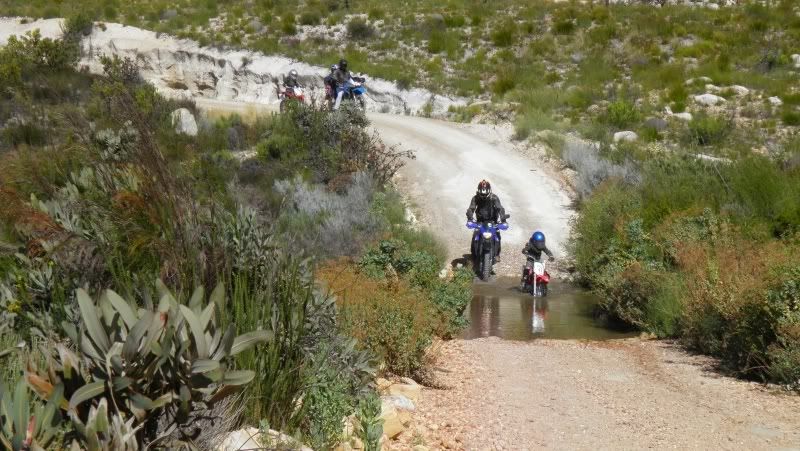 Some of the people on my dad's forum says that you need a 21" front wheel to do this. Pffft!
Lucy: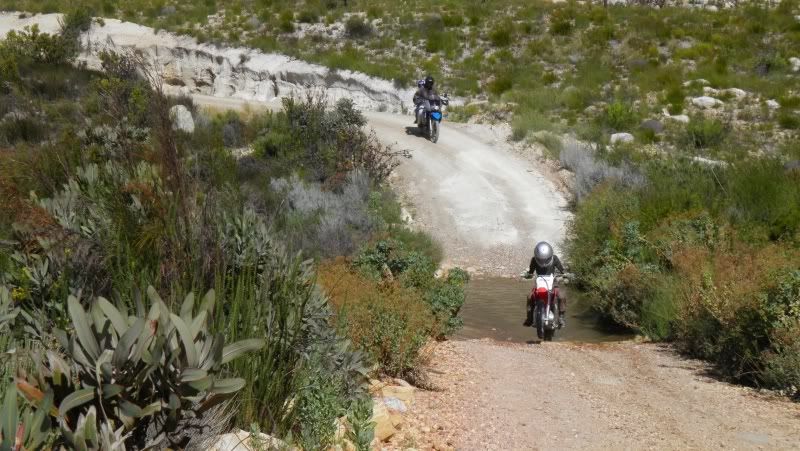 Her front wheel is in the air coming out! Check closer: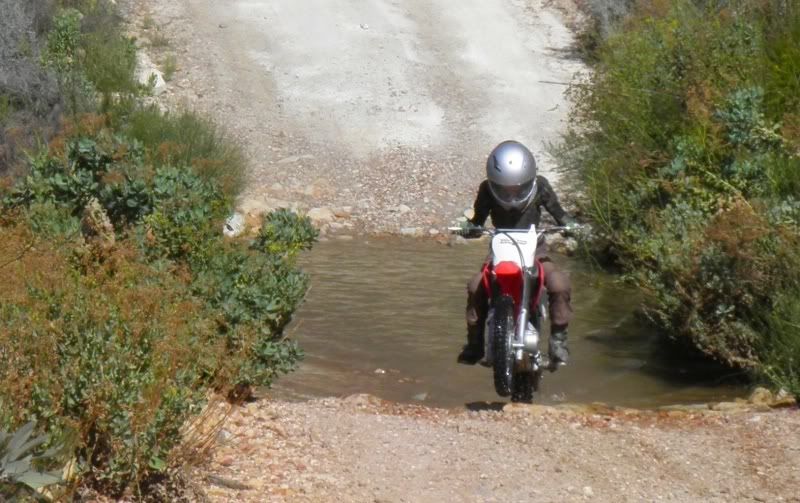 Spunky girl this.
Beesblasie and dad: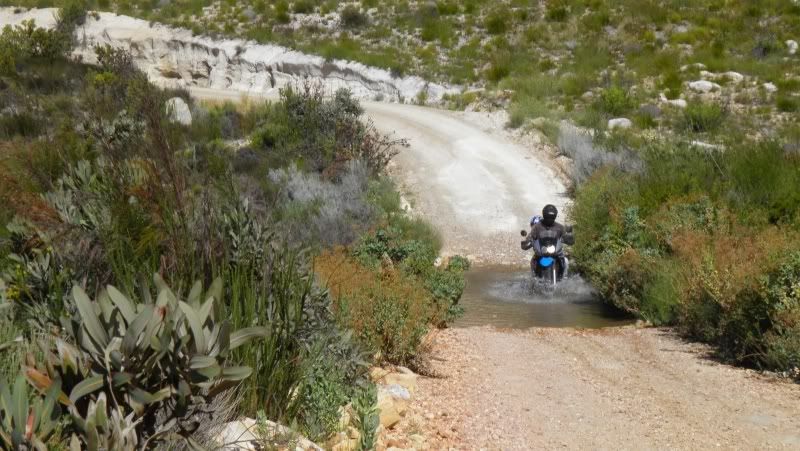 Some more scenery:
This is the life!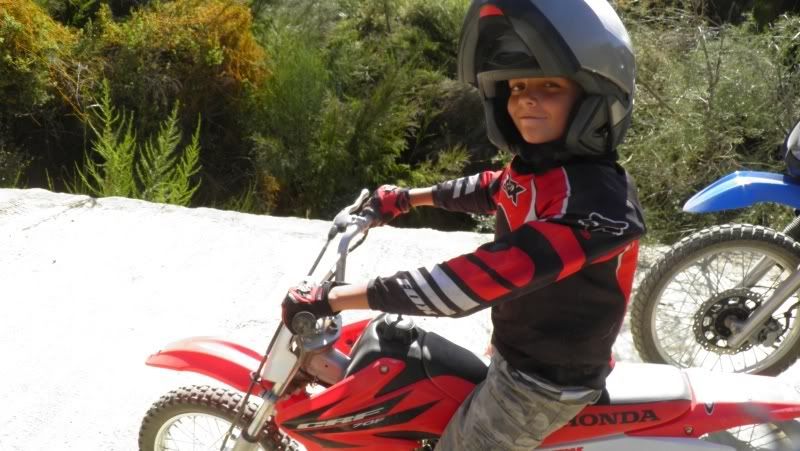 Come along dad!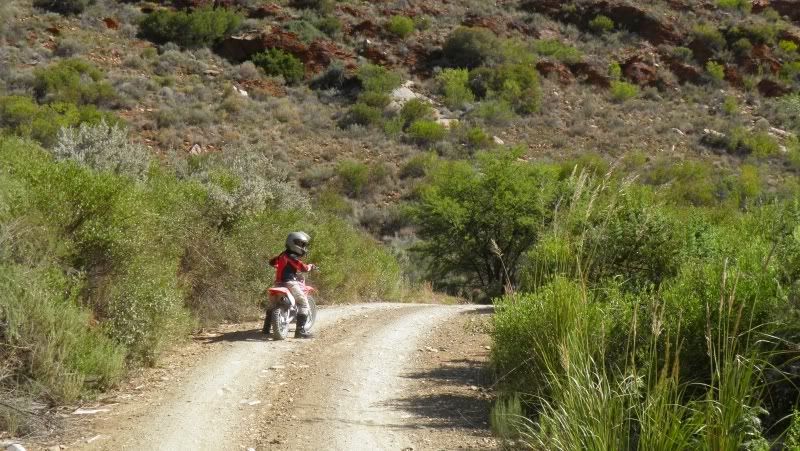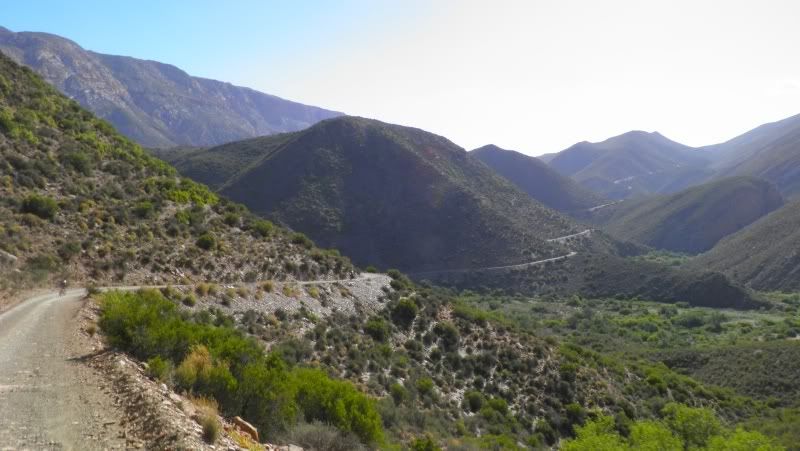 I love water crossings just as much as my dad!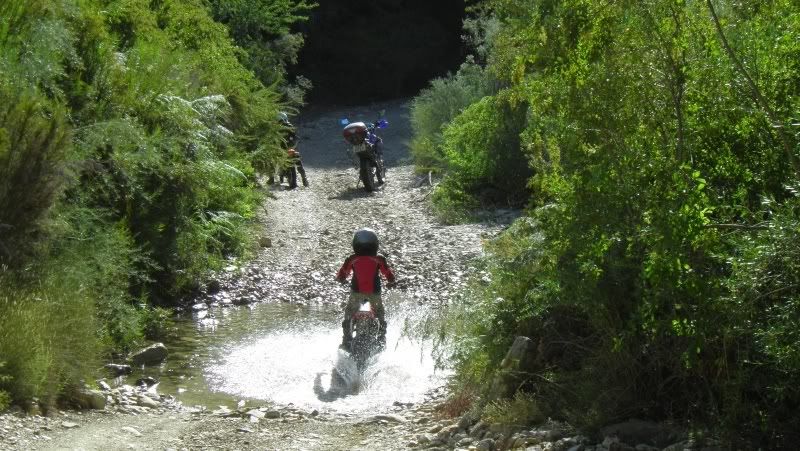 And there it was: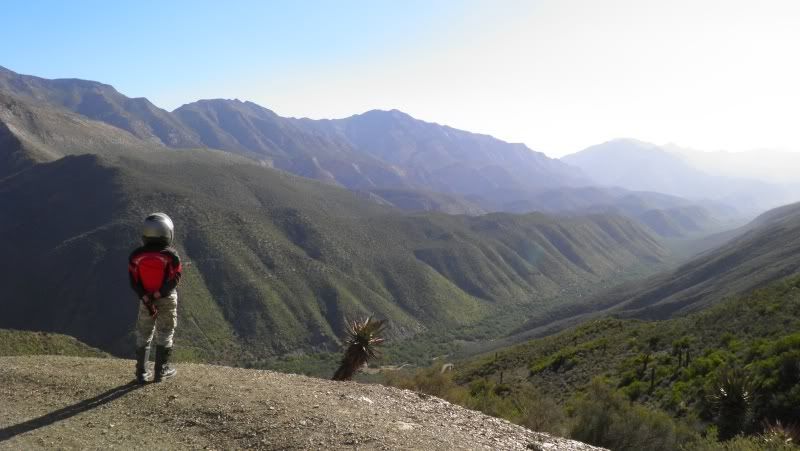 This is a very steep pass, but the road is a normal gravel road and in the end it's an easy (and spectacular!) ride.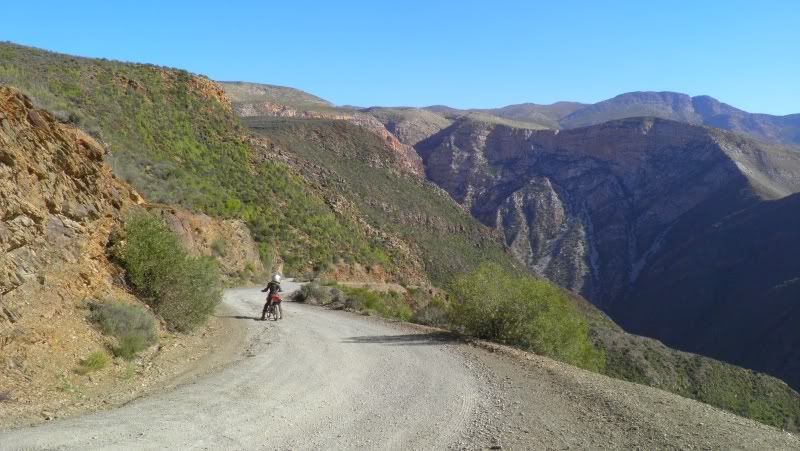 The gates of Hell: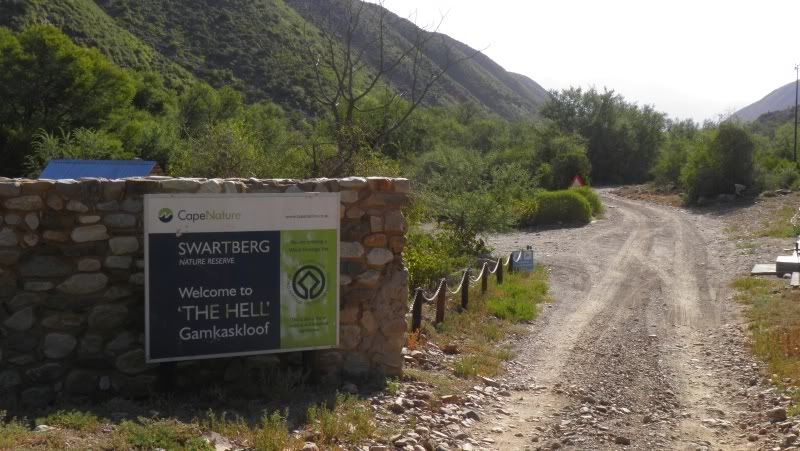 We booked a house at Boplaas, the farm right at the end of Gamkaskloof. And what a spot!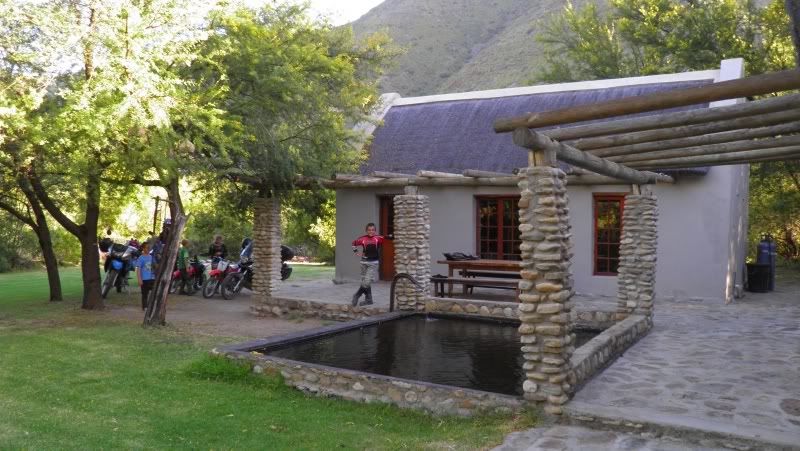 After a long hot day's ride the pool was an invigorating treat!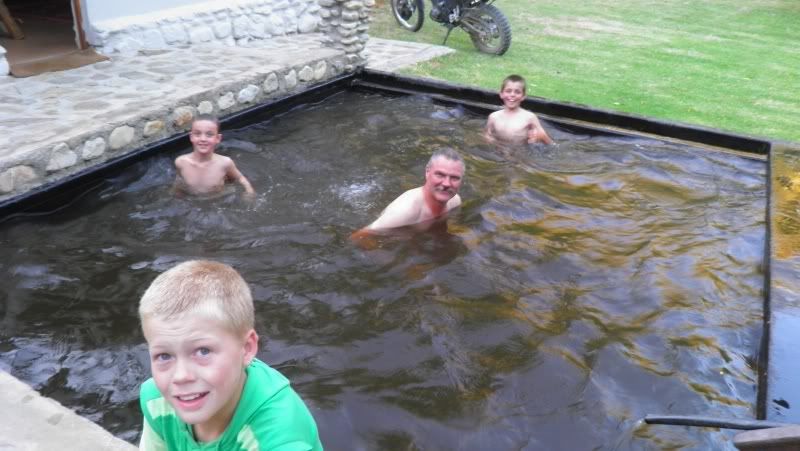 As night fell we got a fire going and the whole group (including the help!) chatted and laughed and had a simply great time.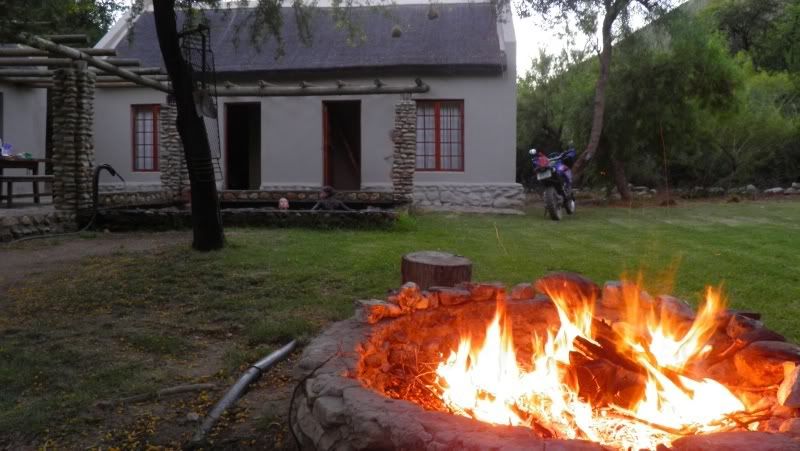 That night we slept like logs...


.