It's beautiful, sleek & sexy. Long, lean and mean, stretching nearly six feet from axle to axle, it's unmistakably chopper. It's got that stretched-out, spidery look where the only really solid part of the bike is the engine. A style of bike from the farthest fringes of the two-wheeled world.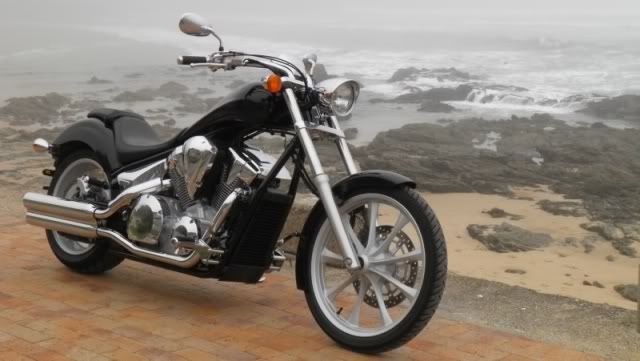 When you have a look at the impressive list of features on this bike you realize that this is an engineering work of art. A lot of work have gone into making this bike look like an "Old School" chopper without sacrificing any of the technology we've come to expect in today's bikes. The Fury is a shaft driven bike sporting a liquid cooled 1312cc engine, yet the cooling system is discreet, blending in with the frame behind the front wheel preserving the "air cooled" look. The V-twin also boasts a new programmable EFI system and produces 42.5kW and more importantly on a bike like this 107Nm of torque. Further features include a combined ABS system specially tailored to fit the minimalistic styling.
As far as instrumentation go you only seem to have a speedometer in front of you until you find that here too the old school look has been preserved, but you're still provided with the necessary you've come to expect on a modern bike when various lights and indicators light up from behind black paneling below the speedometer.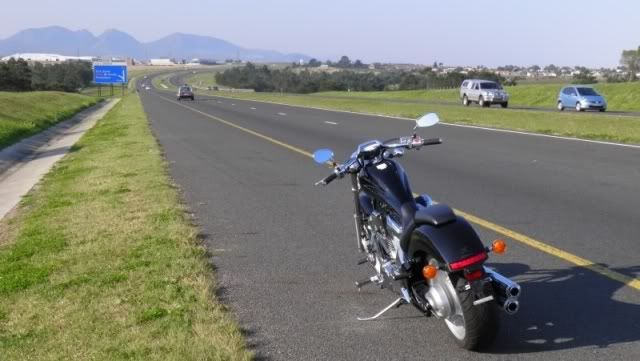 Choppers give credence to the old saying, "form over function." Foremost, choppers are about style and being (and looking) cool. That is difficult to achieve in a motorcycle that's actually meant to be ridden, but Honda nailed it. When I rode it last year I just wanted to keep on riding. I desperately wanted to hit the Route 62 and just keep going. This year I had my chance.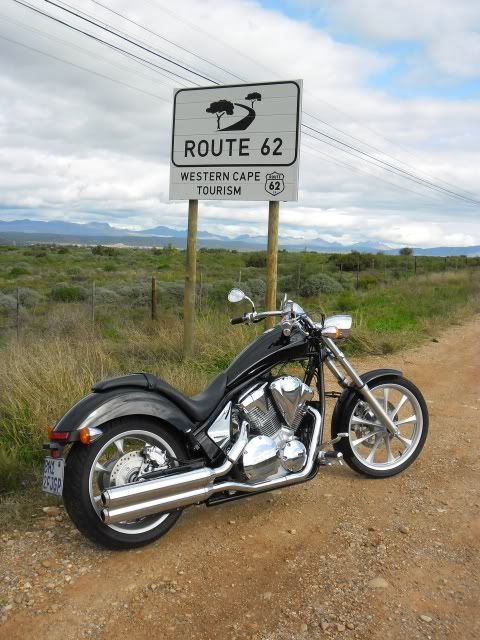 Even for a Honda fan like me it's difficult to believe that one of the world's most conservative motorcycle companies built a production bike like this. I have never considered a chopper styled bike before, but that short ride at the launch last year opened up a whole new world of possibilities to me. I was blown away. Once you've experienced the Fury you'll know you've experienced a Honda like none other. Ever. The look, the ride, the sound, the way this bike makes you feel.
It's like I said last year:
"People notice when you ride past. Men stare and women swoon! Is that really true? Does it matter? That is what this bike makes you feel like. Be honest, when last have you ridden a bike that made you feel like that?"
The Honda Fury - Art you can Ride...