.
Sunday morning we got up a bit earlier...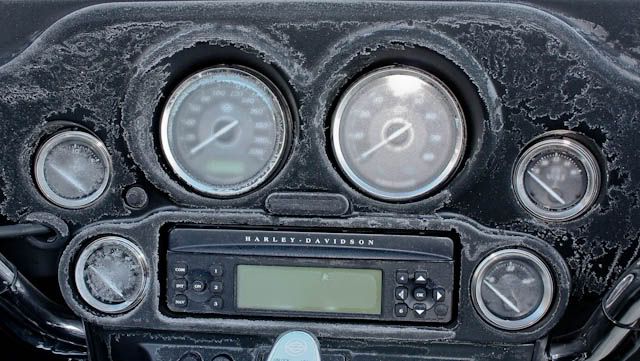 Yup! Still cold.
Firefly & I decided to ride back alone today and just enjoy the bike and each others company.
This is such a great bike. I enjoyed it much more than I dreamed I would.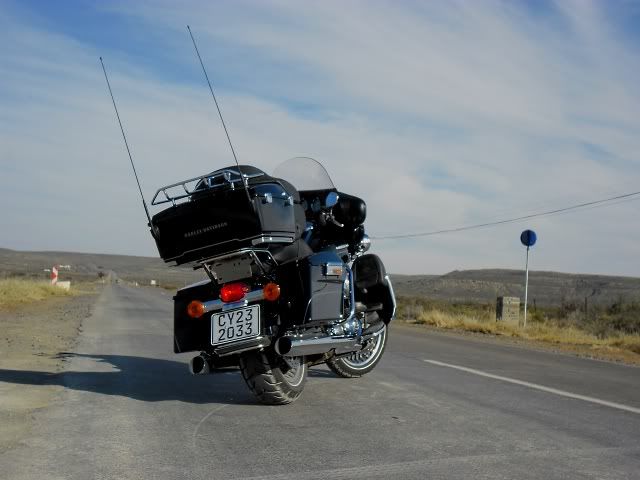 It's a huge bike with a massive engine and loads of torque. And it's heavy, but it handles surprisingly light and it's comfortable in the extreme. Perfect for those long trips where the bike just eats up the miles.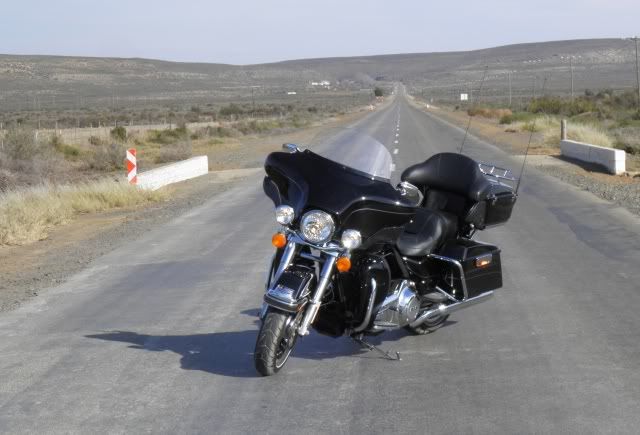 Matjiesfontein, 110km.
So close!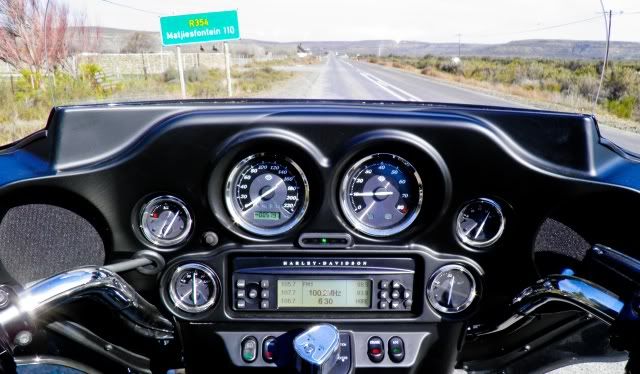 Riding alone means we have much more time to stop and take photos. Verlatekloof Pass: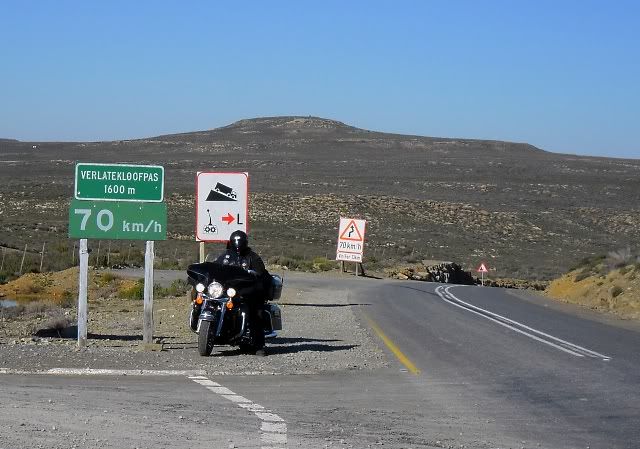 This pass winds down the slopes the Roggeveld Mountains a 1 000 metres over 15km. Quite a treat on a bike. The difference in temperature between the top and bottom is tangible.
Work on the Pass started in 1874 and was set out by Thomas Bain. It was completed a year later by William Hesketh.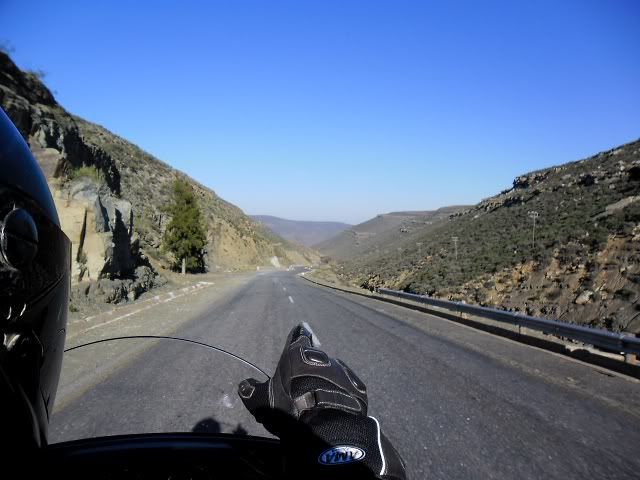 Gliding through the Karoo. Bliss.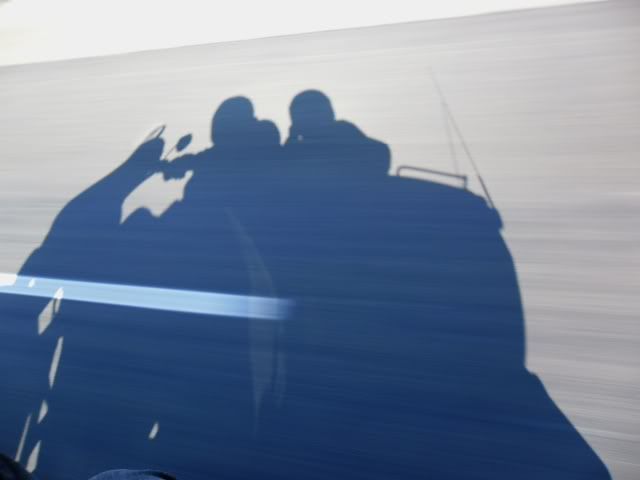 We just had to stop in Matjiesfontein again. What a great town. And of course when we got there there was a "Trein in Matjiesfontein".

Afrikaans people will understand the significance of that.

Riding into this town is like taking a step back in history. An old (working) petrol station: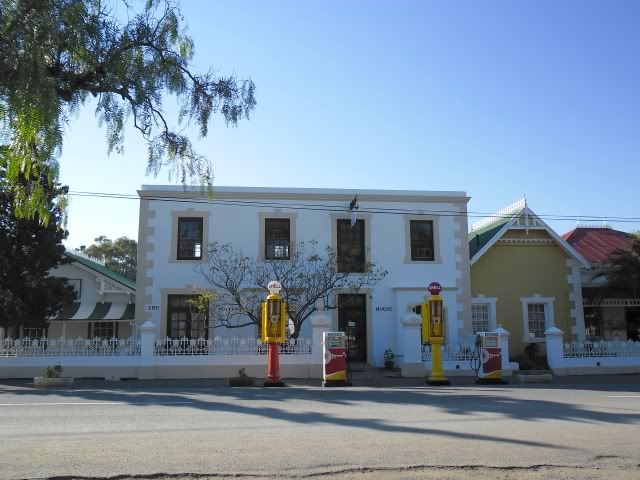 The story of Matjiesfontein is an interesting one, but I'll save that story for when we come back.
From Matjiesfontein we take the N1 to Cape Town. Cruise control on 140km/h, radio on, chatting to my wife. Now we're cruisin' baby.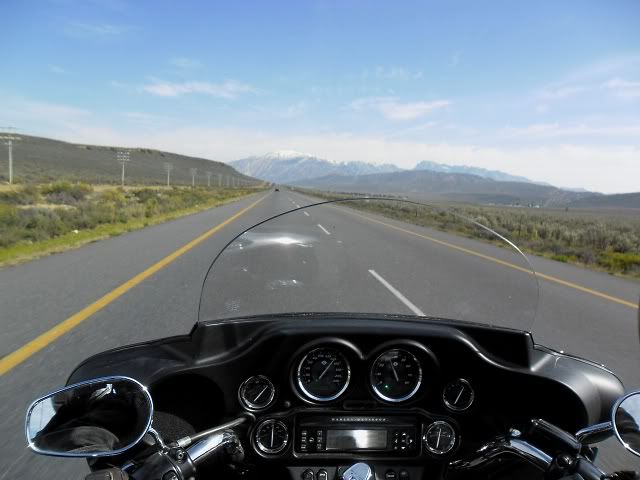 Normally I avoid National Roads like the plague so this was actually the first time I have been on this road in this part of the country. What a pleasant surprise! The area around De Doorns especially is extremely beautiful with lots of mountains all round and the Hex River running along the N1 for long stretches. Who knew?
I have a preference for dirt roads, but I am realizing more and more that limiting yourself to either one is just stupid. No limits is the way to go.
Hex River Pass: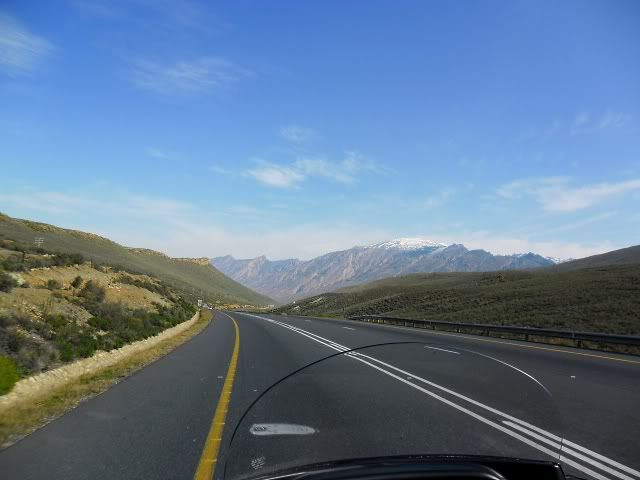 We've been riding for more than a 150km since our last stop and I asked Firefly whether she wants to stop to stretch her legs? "Not necessary". This bike is that comfortable. It has to be experienced to be believed.
As we got nearer Cape Town we started riding slower and slower. We didn't want to give this bike back. At the Hugenot Tunnel we decided to the Du Toitskloof pass again - the longer way.
The view towards Paarl: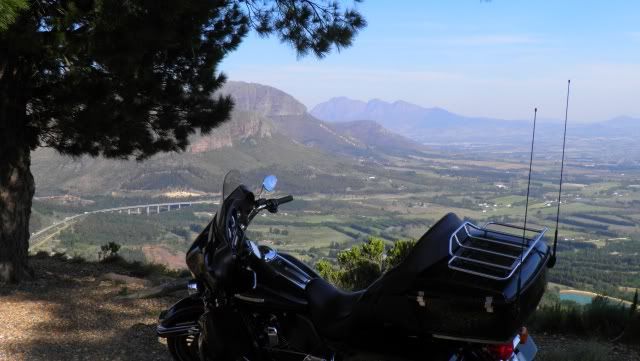 Only a short section left.
So back at Harley-Davidson Tyger Valley we drop the bike off and as we drive away Firefly says: "So you know you're getting a Harley next. Right?"

.