.
This is not a long Ride Report, just a quick pic report of cool guys and cool bikes I had the good fortune of riding with today:
Lonewolf - Honda TransAlp 650
Hamster - Yamaha Tenere 660
Izak1 - Yamaha Super Tenere
Myself - Honda TransAlp 700
RJVR - Honda TransAlp 700
KAAS - Honda TransAlp 700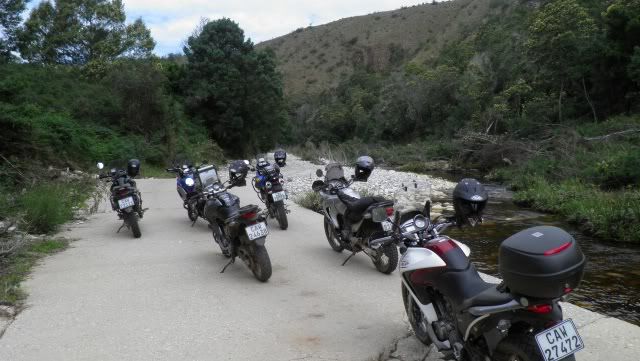 It was just a quick ride in the general area. Some of the scenery: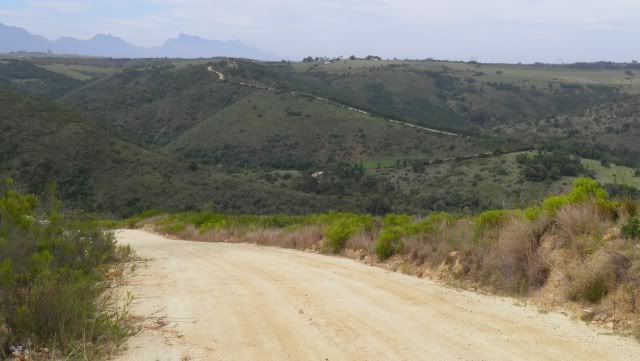 At one stop we found this little guy. I identified it as an Egg Eater, cool snakes and fun to play with.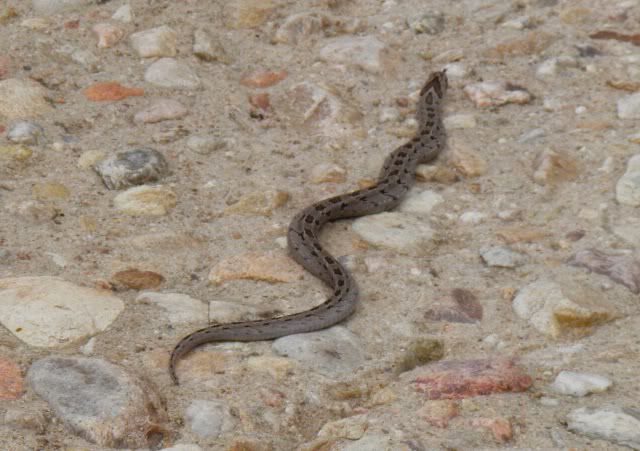 Egg eaters don't have teeth, they are totally harmless, but are easily mistaken for Night Adders (and visa versa). Night Adders do have teeth and poison. At one stage I wanted to pick it up but noticed the "V" at the back of the neck. I remembered that's how you tell the difference between an Egg Eater and a Night Adder but could not remember which had the "V" and which not so I left it alone. As it turns out, this was a
Night Adder
...
Back to the riding pics - we have some flood damage which makes for interesting riding.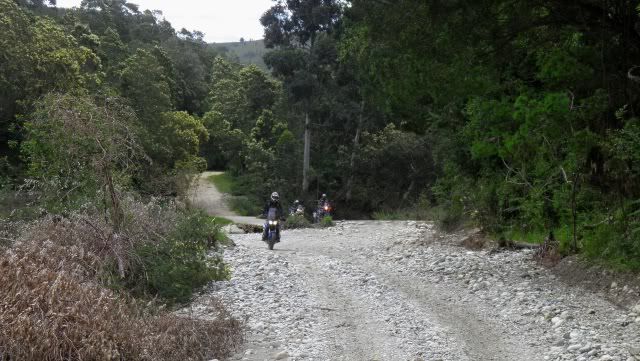 Some river sand: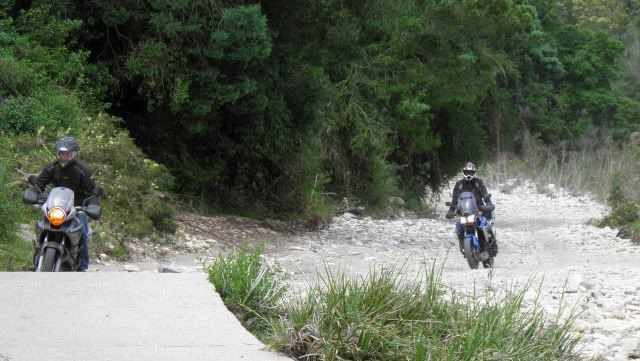 We also had some very cool water crossings.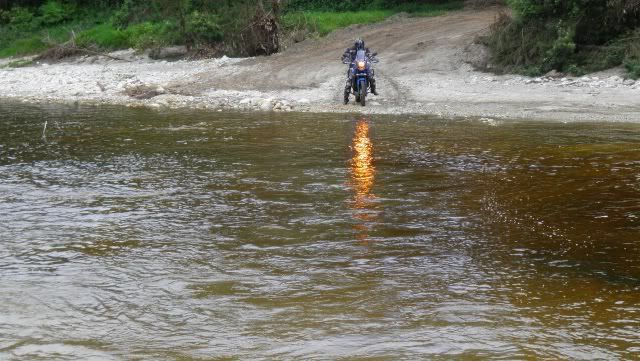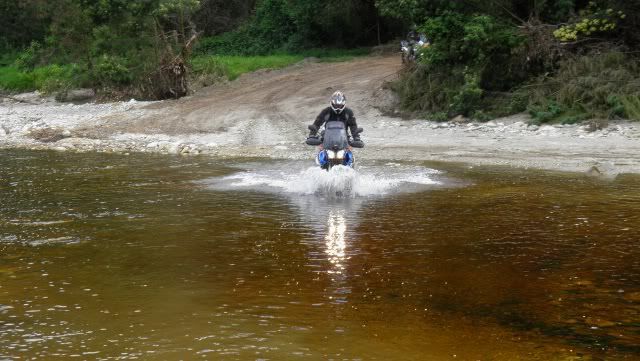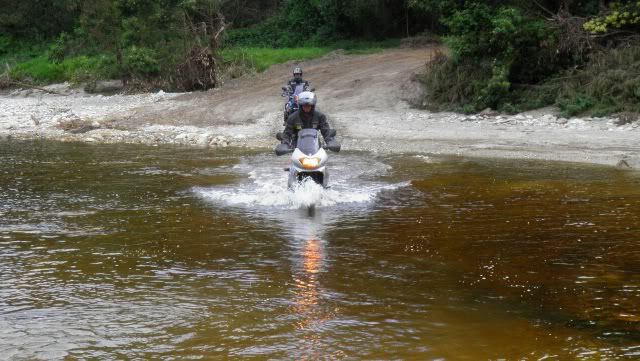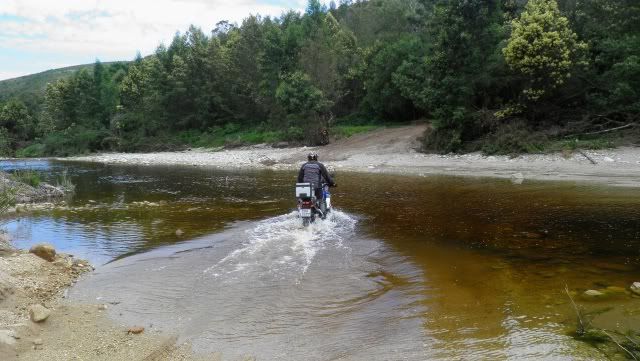 I love water crossings!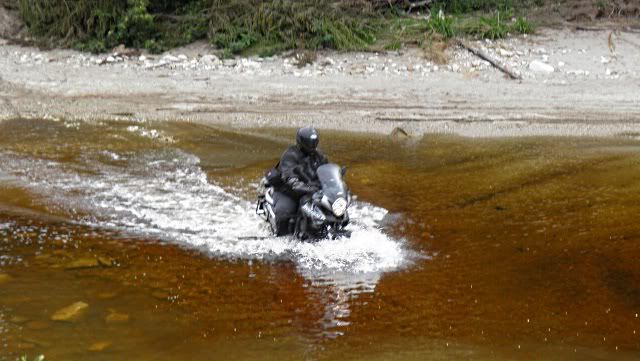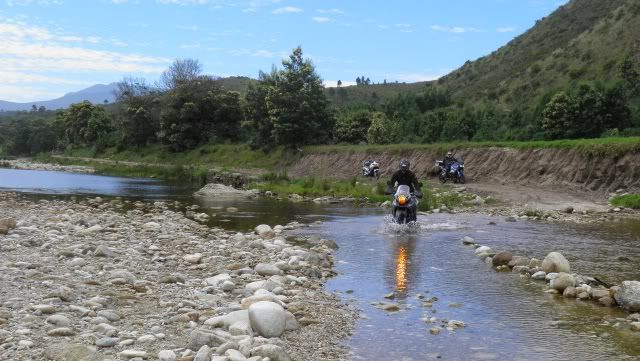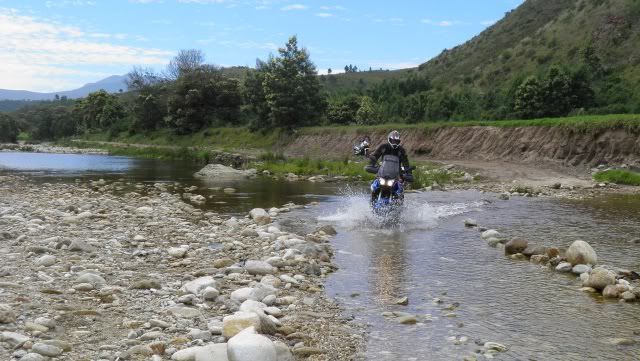 My trusty steed.
I don't ride her often enough any more.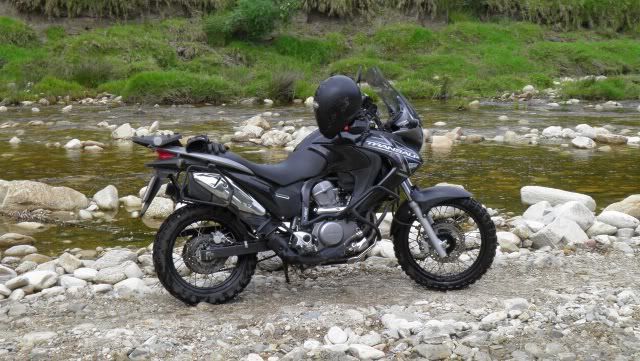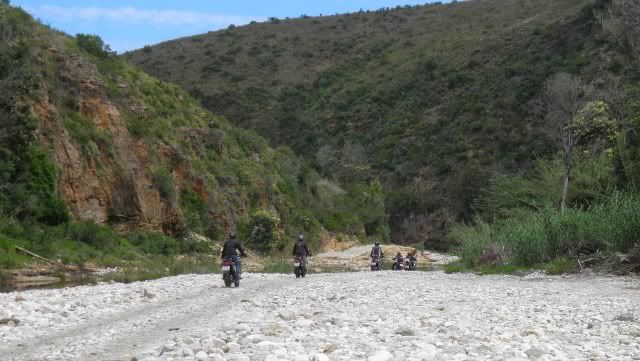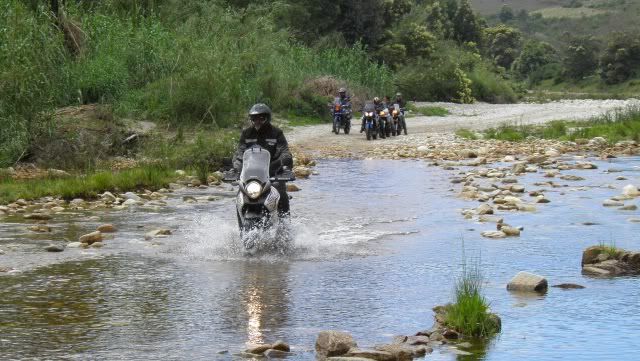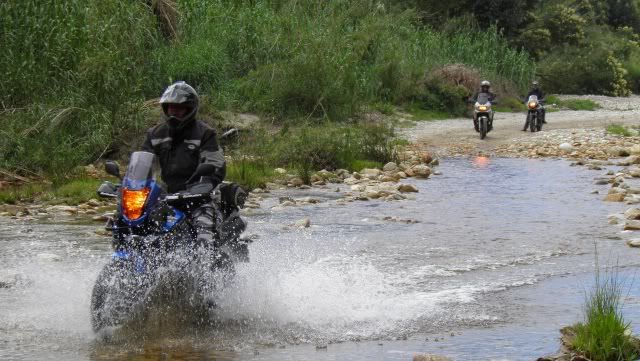 What a fun day out.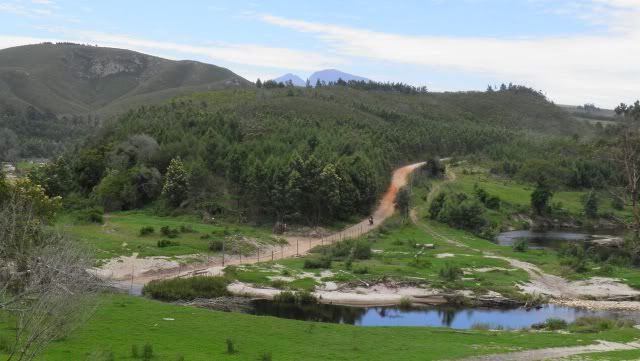 We are the Southern Cape Wild Dogs and this is our back yard.

.