.
During the last half of 2011 I have neglected my blog somewhat. It was not done on purpose, I am just literally to busy. This is just a short post to show regular readers of my blog why the updates have been few and far between lately.
As you know (
link
) my life has taken a whole new direction since I became a motor journalist. I seem to be on the road all the time and when I'm not on the road I photograph vehicles and write articles. I have two new vehicles each week and do smaller articles in between as well. Some weeks I submit as much as 8 stories.
The press vehicles I have to fetch from and return to Cape Town, which means I drive to Cape Town and back twice a week, a round trip of about 900km each time. I travel 2000km+ per week, probably close to 10 000km a month. Any bike trips I do would be in addition to this.
A typical work week looks like this:
Monday mornings start early, usually with first light, which in summer is around 5am. Mondays I switch press cars so I drive whatever I had that week to Cape Town, switch it for the new vehicle of the week and drive straight back to George. I like to get away really early because there's less traffic and that way I get back home during the afternoon. I try not to drive in the dark and getting back early means I can get enough rest to be fresh the next day. Driving almost a 1000km non-stop can be tiresome!
Tuesday to Thursday are work days with the weather determining what happens on which day. The best day is used for photos.
Lots of time and thought goes into the photos these days as we can not take all the photos at the same location.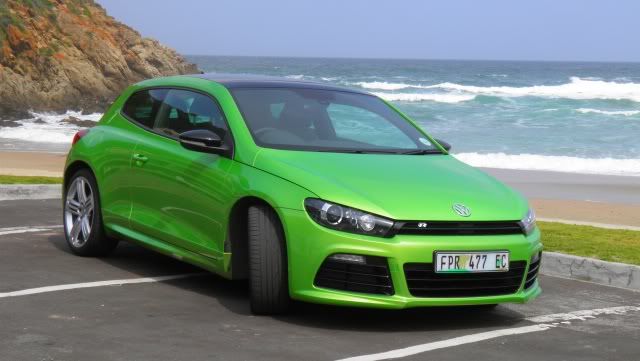 The "best day" is not always sunny, but we make do.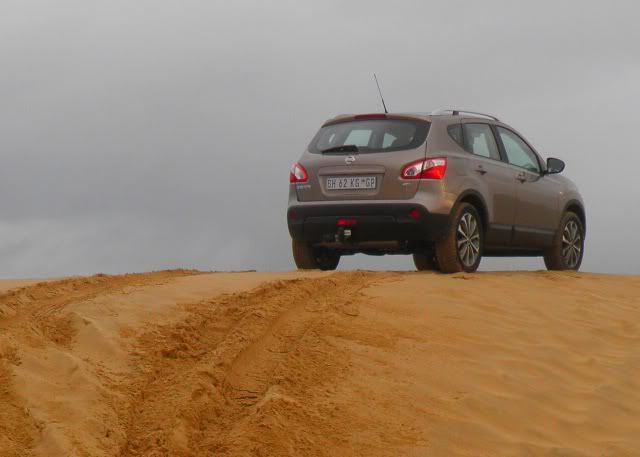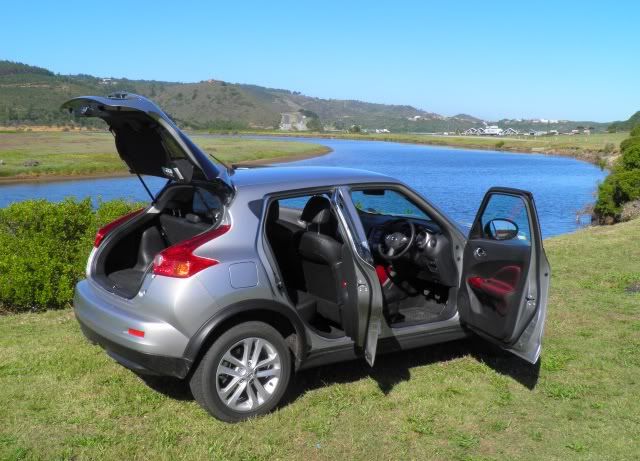 Some vehicles are photographed at the coast and some at local landmarks (readers of the local paper like to see that the cars were tested locally).
The Mother Church in George: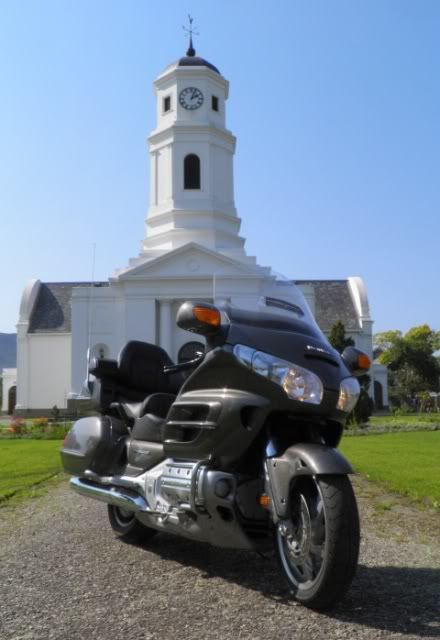 Other vehicles are photographed in their "natural setting".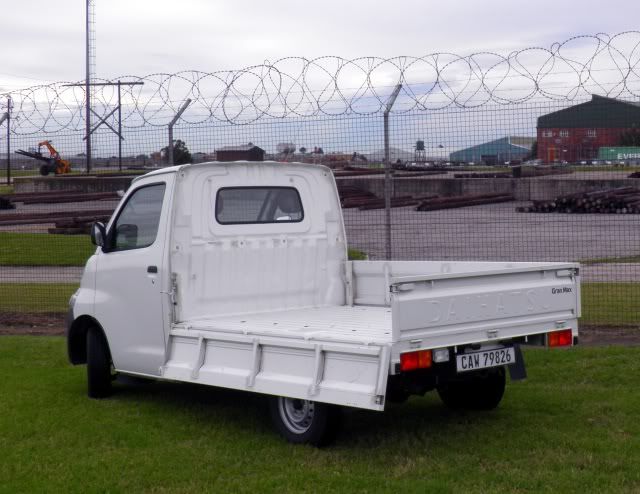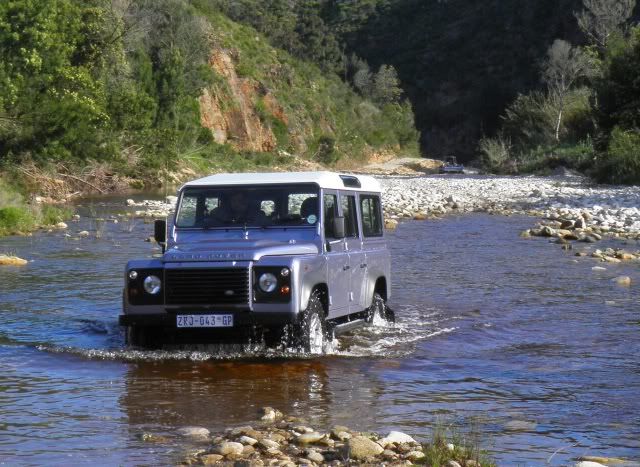 "Mom's taxi" was photographed next to the school complete with a set of ready "models" who wanted to be in the paper!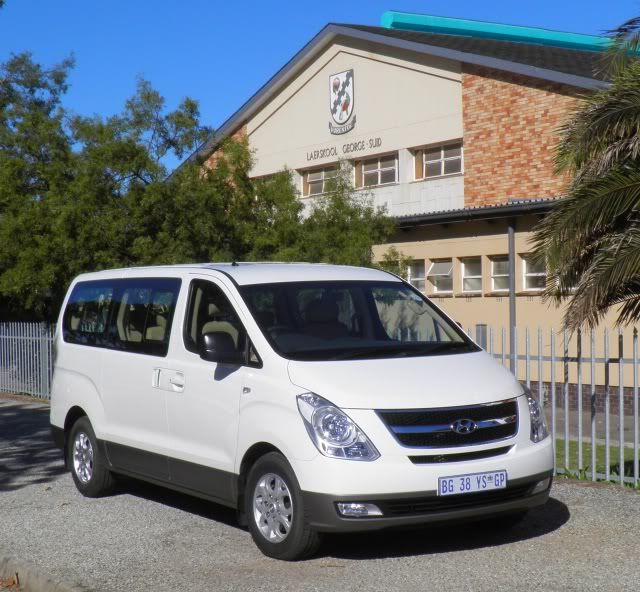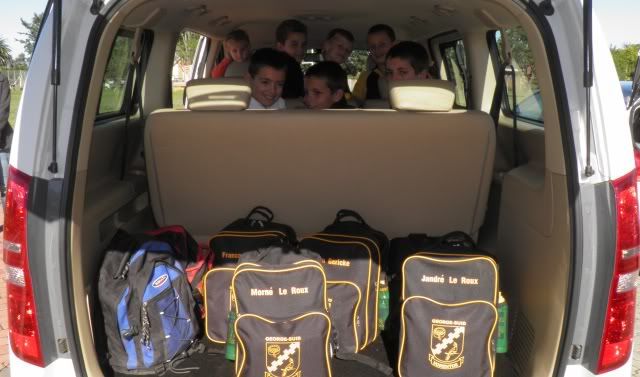 This was easy at first, but soon you start running out of ideas... There are only so many places before you start repeating... Luckily my wife is quite creative and comes up with great ideas regularly.
The Range Rover Vogue we photographed next to a castle.
Fit for a King!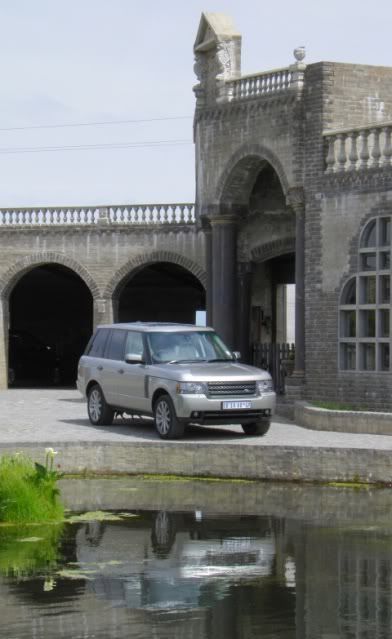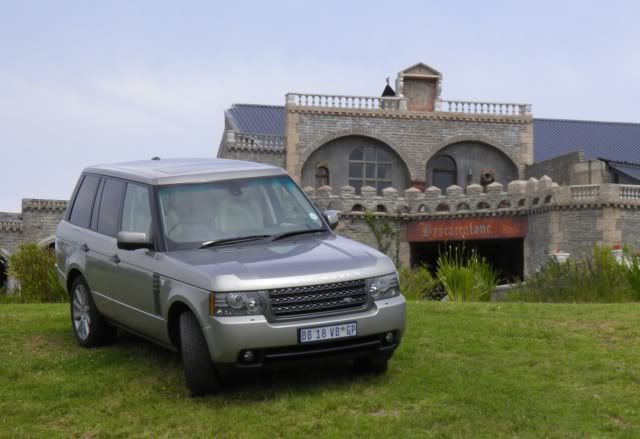 With the new Jaguar XJ we stuck to the big cat theme doing a photo shoot with three lions!
I admit I was nervous. Both for myself and the car. Firefly thought they were just friendly cats.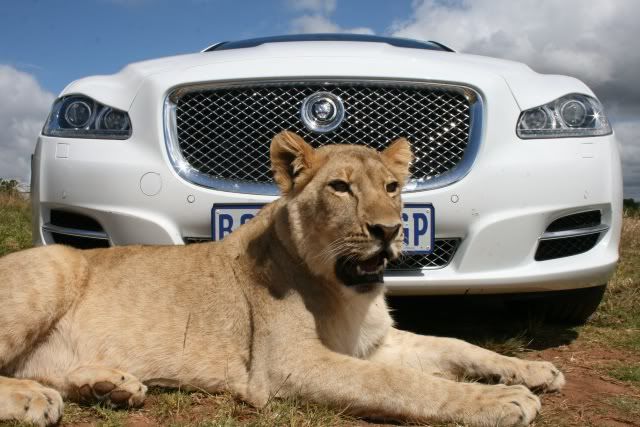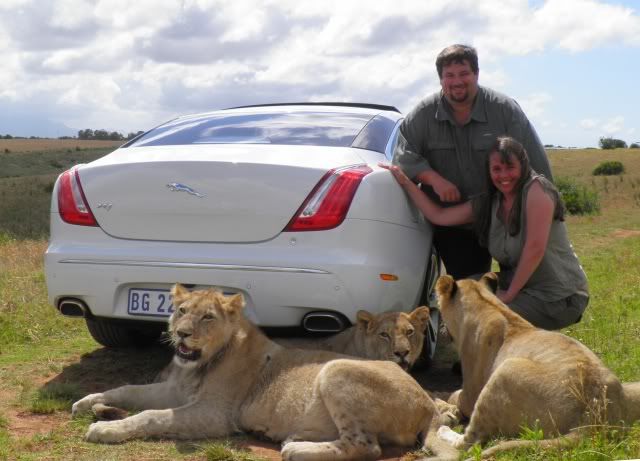 A photo shoot (and car!) to remember.
The other two days is spent doing research and writing. Some cars' articles write themselves, while I battle with others. Go figure.
Fridays are a repeat of Mondays with an early start and a round trip to Cape Town and back. Weekends I fine tune the pieces I wrote and mail them in as the paper starts to work on them Monday morning first thing.
With Mondays and Fridays being almost 1000km travel days you can imagine how difficult it is to fit in a weekend bike trip. I'd have to travel the whole day Friday, get on the packed bike Saturday and travel another day, set up camp, break down camp on Sunday, ride back and drive another 1000km on Monday! Phew!
So now we try to incorporate the Cape Town trips into weekend trips. When I picked up a Nissan Navara V9X I took the whole family with and we did a trip to the Cederberg.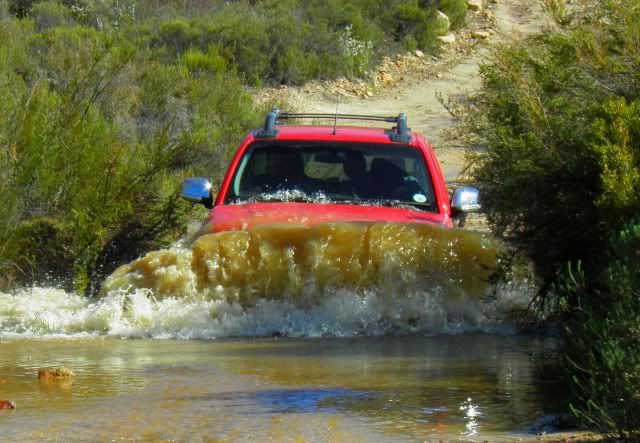 With the Range Rover Sport Firefly and I had a went on Safari to Aquila Private Game Farm.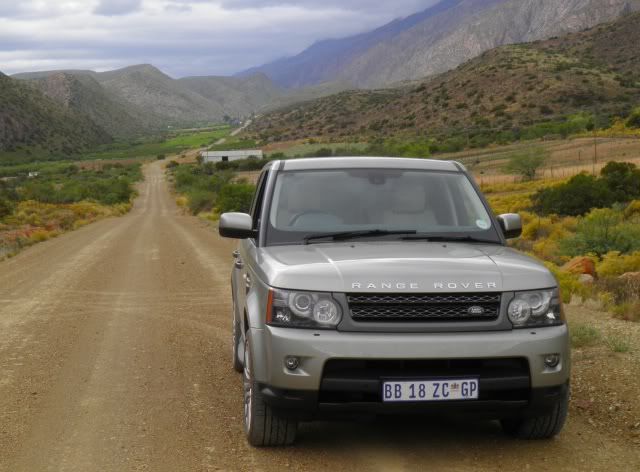 Driving two brand new vehicles each week is the highlight of my job. Of course you get all kinds of cars - "normal" / 4x4 / luxury / hot hatches etc.
That Golf R seriously impressed.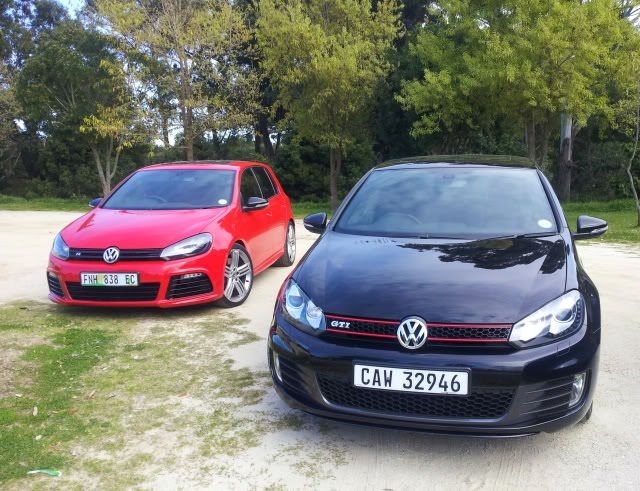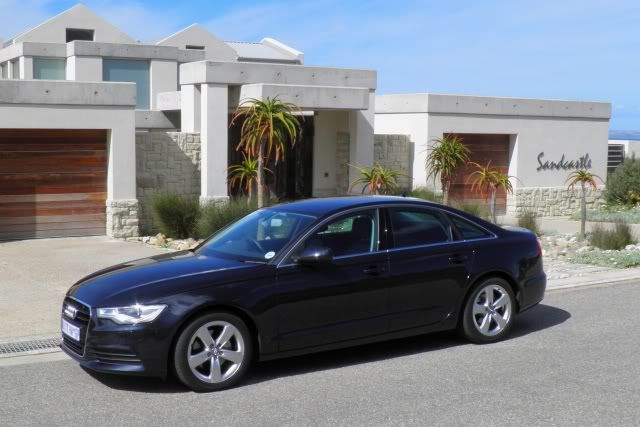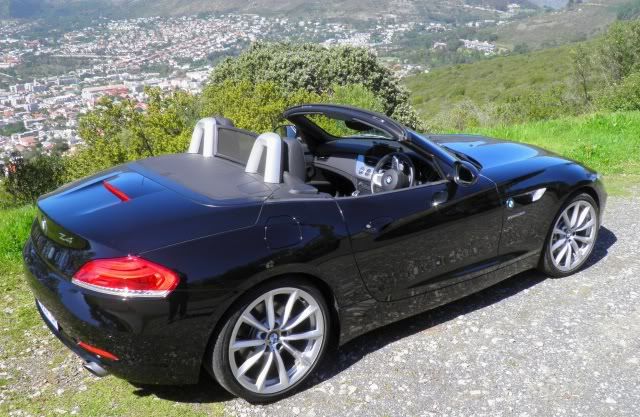 Driving this was an absolute hoot!!!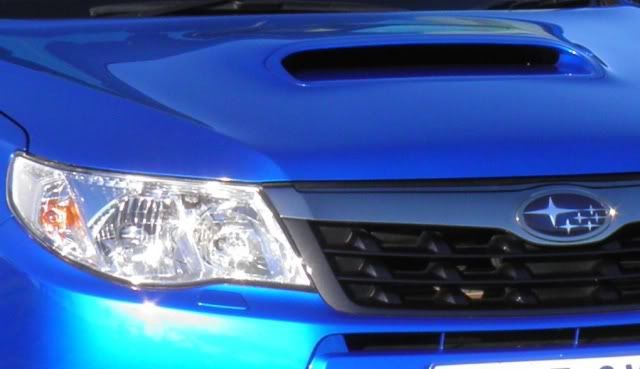 Some are quirky, but we ended up liking this Juke very much: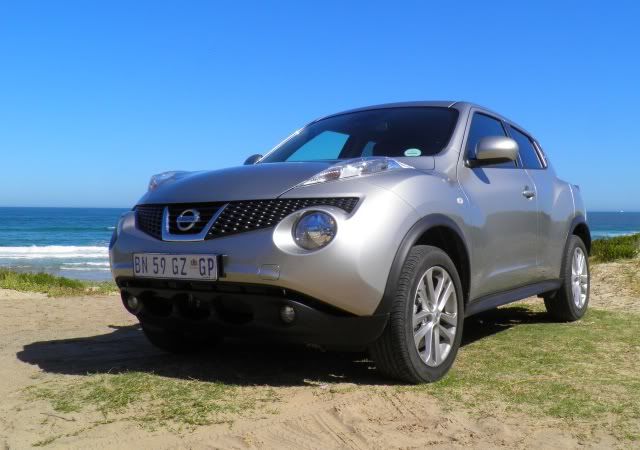 The real exotic cars are a special treat, although you don't get to keep them for a week. These I test in Cape Town and sometimes sleep over if I finish too late.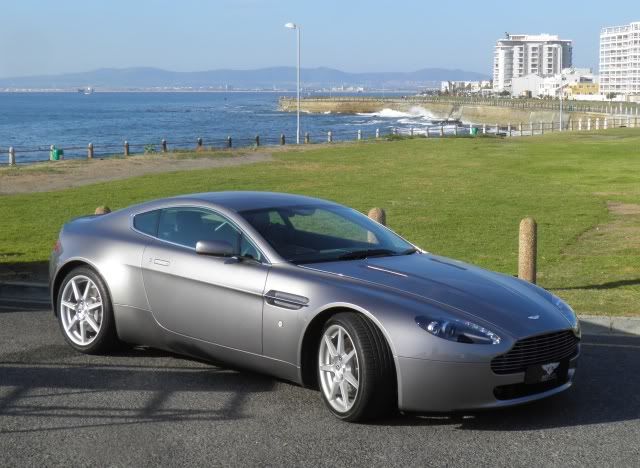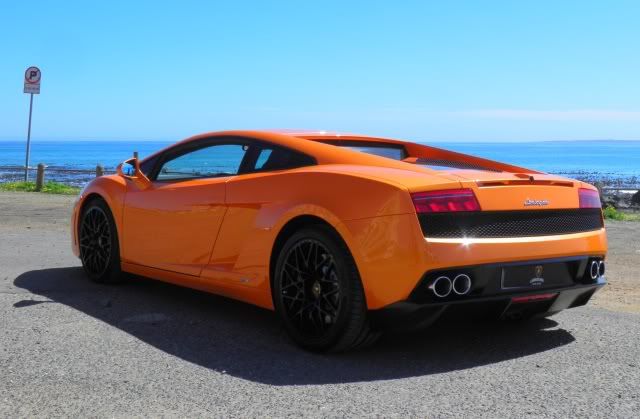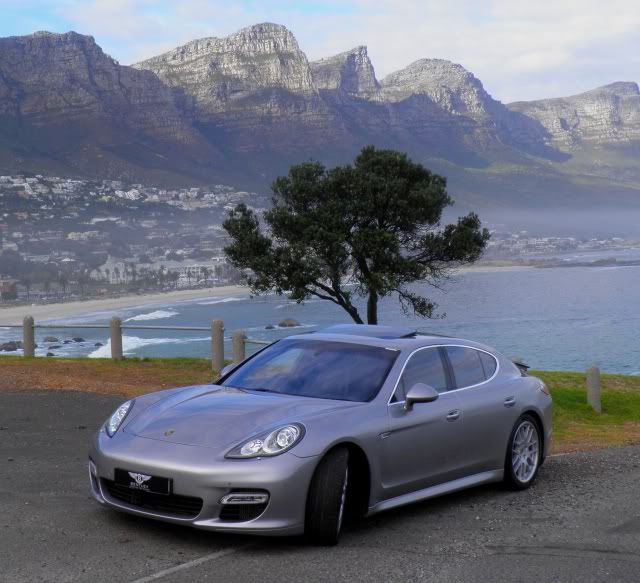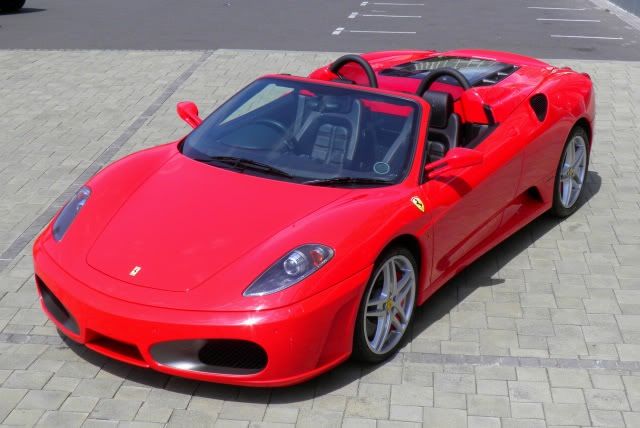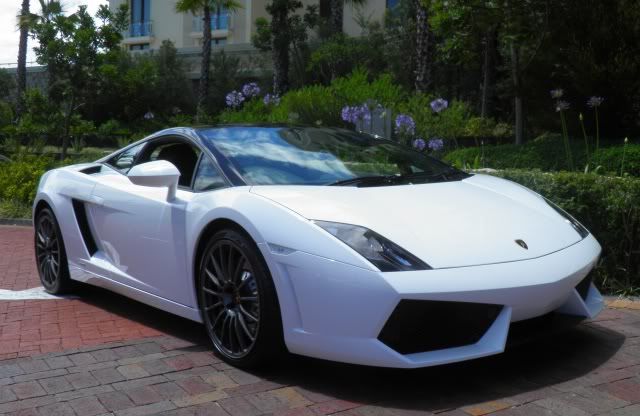 These sports cars are surprisingly comfortable considering my size, but I barely fitted in this Lotus. Strapped in I felt like I was wearing a backpack! The Lotus Evora: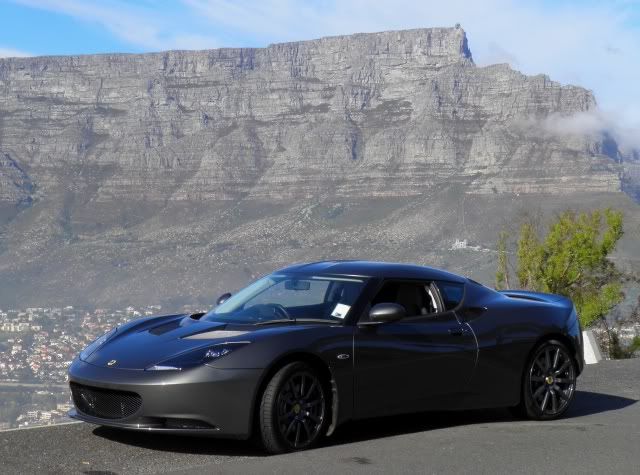 This is a seriously fast car – the Bentley Supersport: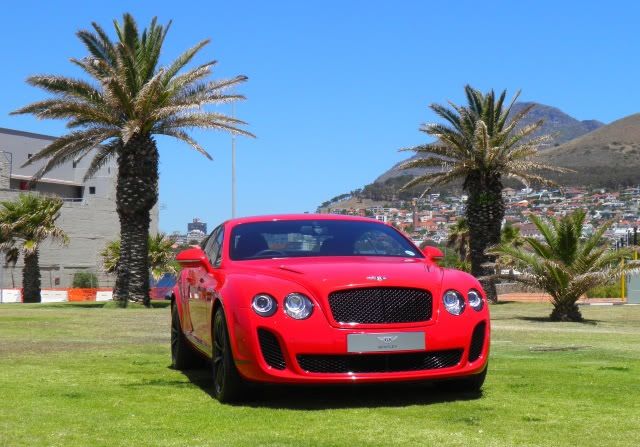 0-100km/h < 4 sec
So there you have it. I am being kept extremely busy and I'm loving it! Blog-wise all is not lost. We have done trips and I am busy writing them up, so please be patient and check back regularly, the blog has not become inactive, the blogger just fell behind with his posts!
.