I have always had a preference for the softtail family of Harleys and specifically the Fat Boy. I may be wrong, but somehow I see it as the quintessential Harley.
This particular Fat Boy also had a sissybar fitted, making it even more comfortable for Firefly on the pillion seat. If we enjoyed the Switchback, we rode this Harley even more! Some pics of the cruises that week around our area: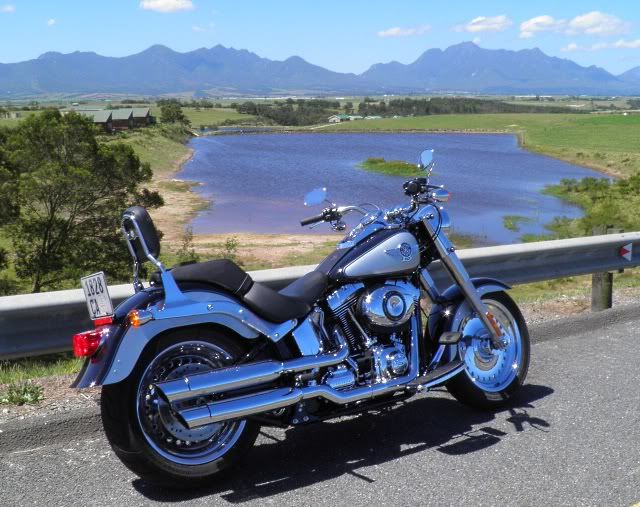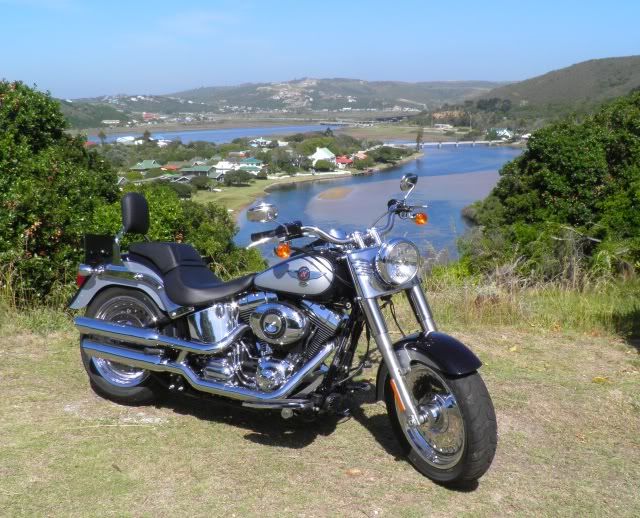 That weekend – you guessed it – the Harley guys had another run. We were invited to both the Garden Route and Breede River Chapters' runs and we opted for the Breede River Run, once again staying over at Horsepower and Milady's place. It's a nice stop in the middle of the ride back to Cape Town.
Heading towards Robertson on the Saturday morning early. Picture taken in Swellendam:
The Breede Chapter started their ride in Tyger Valley, riding towards the clubhouse in Robertson. We started in George and met up with the crowd in Robertson. We arrived within minutes of each other.
It was another HOT day, so refreshments were in order!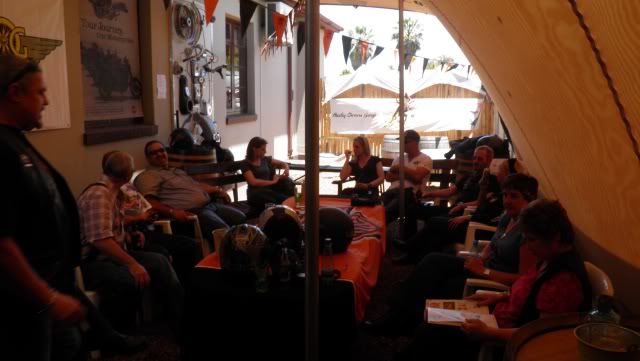 Small and intimate, but with a lot of soul!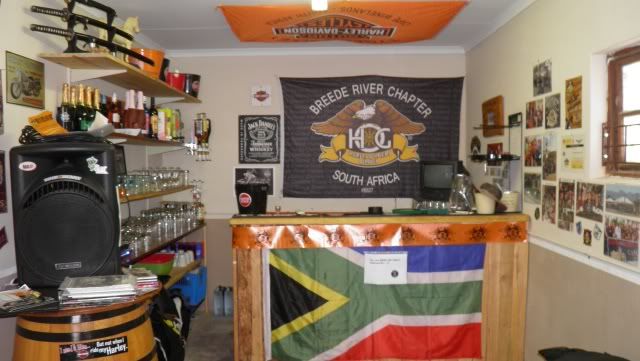 Suitably refreshed we headed out for lunch.
Johan & Marie cruising on the couch: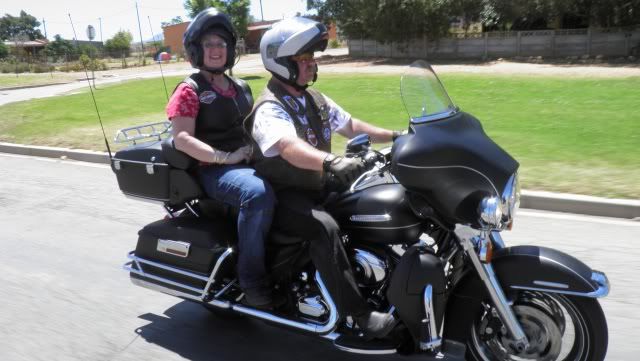 Marie does "in-ride" ride reports from the back of the couch, posting pics and comments on facebook as we ride along.
Marie in action: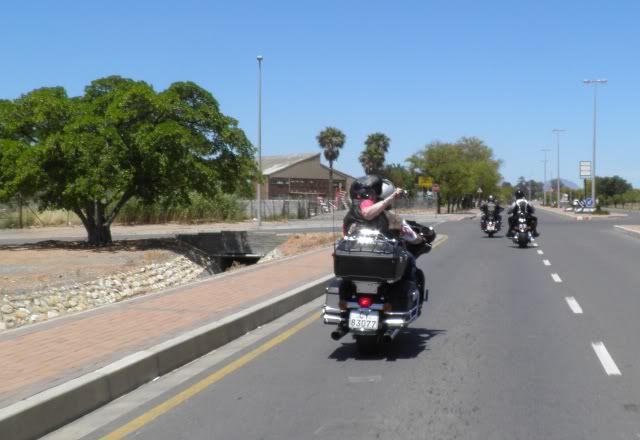 Some of Marie's shots: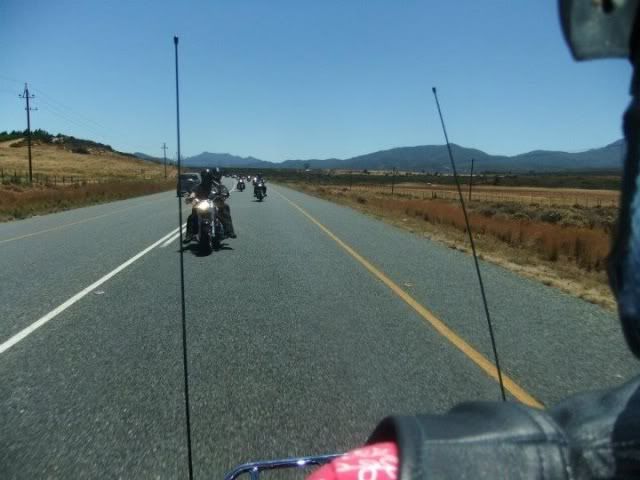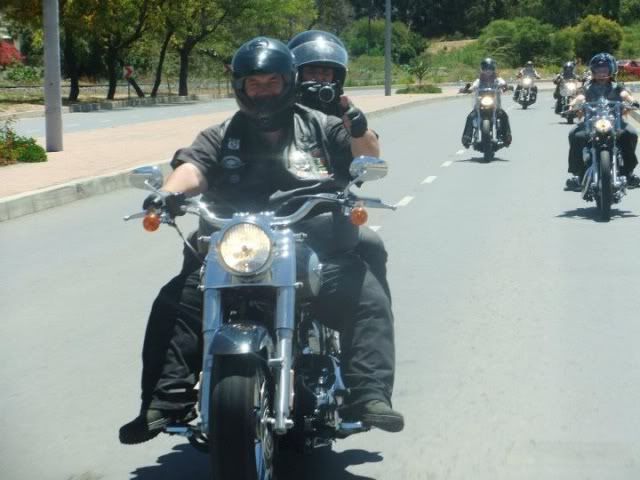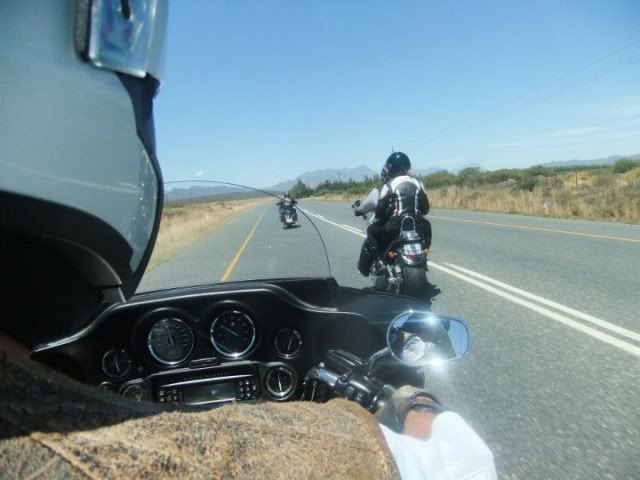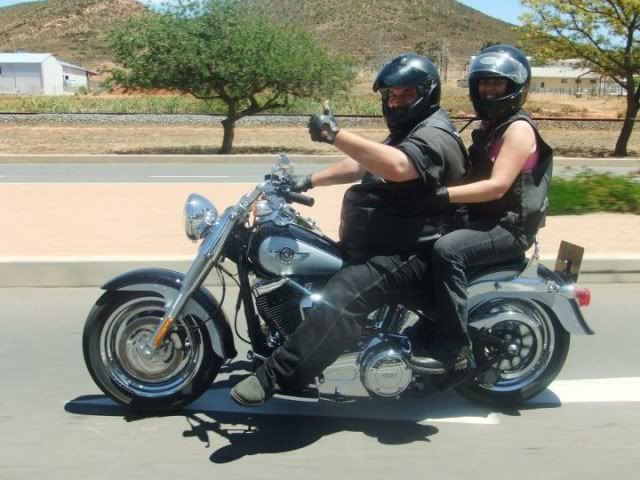 Firefly getting some good "in-ride" pics of her own: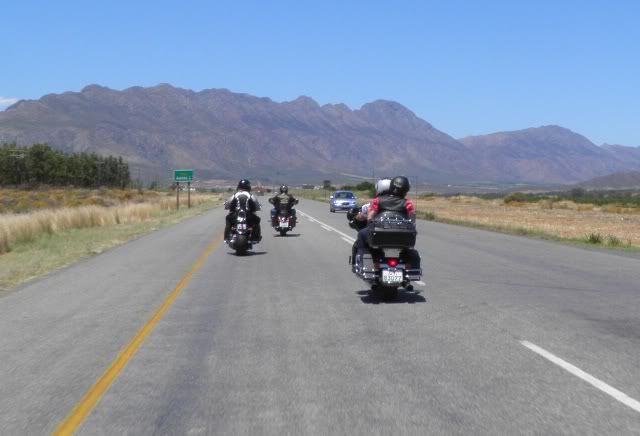 Responsible speed: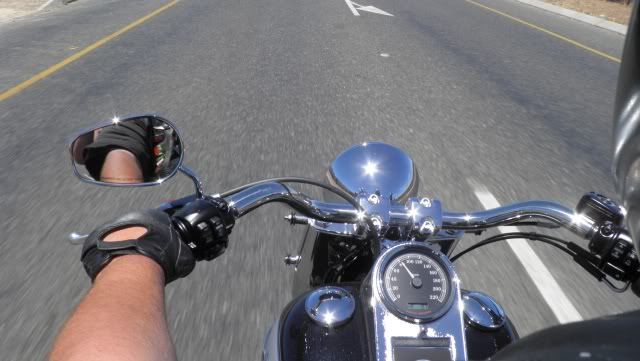 My mate Willie on his Rocker. I love that bike!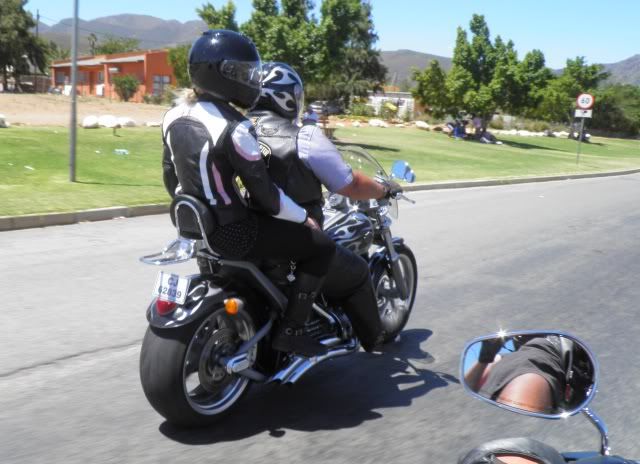 When my Dual Sport friends see me like this, they look like this: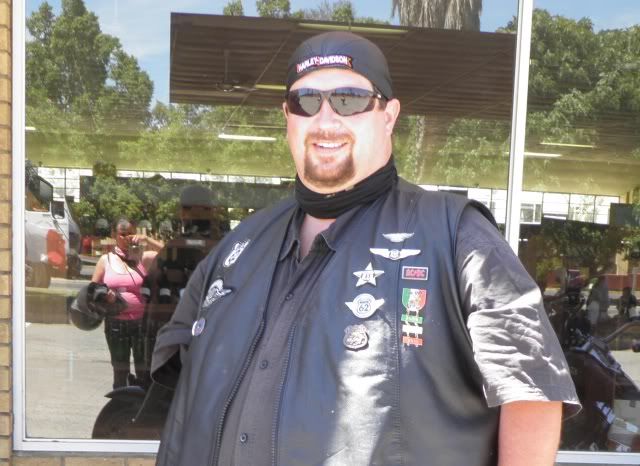 Great bunch of people!
Riding back after lunch: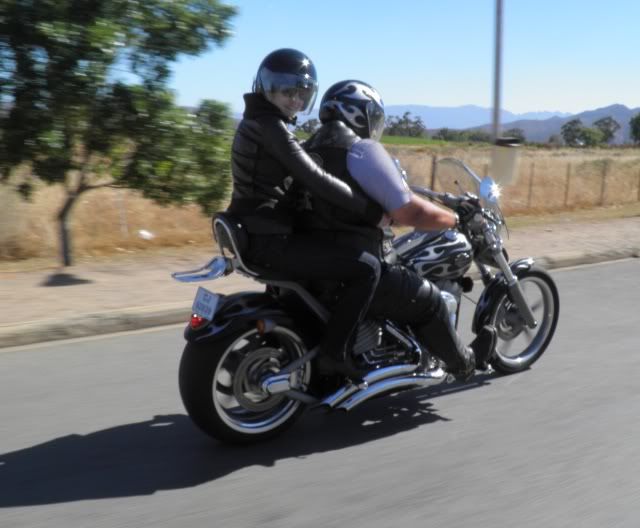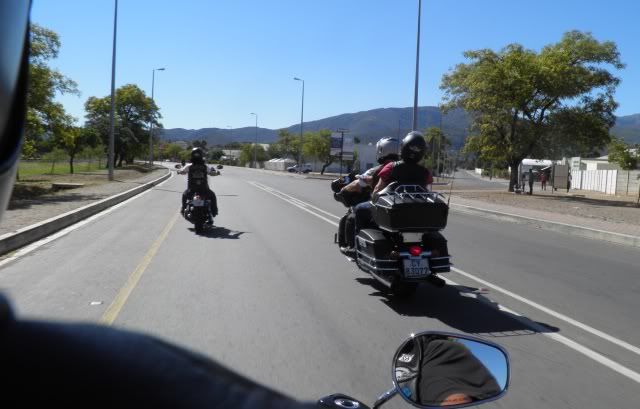 On Sunday we headed over the mountains towards Cape Town, but not before stopping at the famous Du Toitskloof Lodge, a trout farm in the mountains.
What a setting!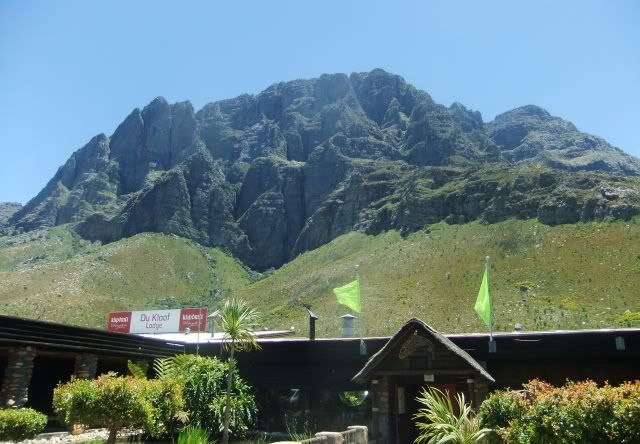 What a bike. I did not want to give this one back.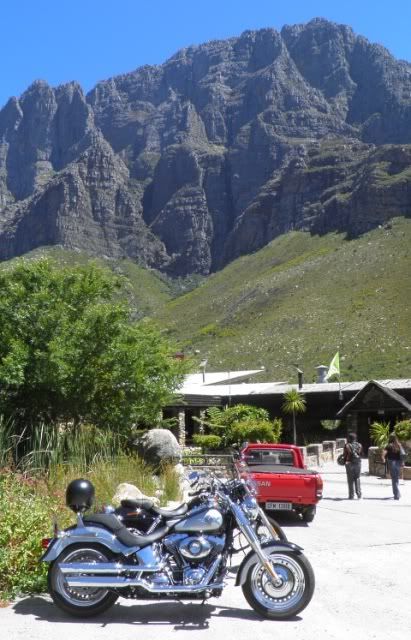 At a trout farm you eat... Trout of course! It was the first time Firefly and I ate trout and we were pleasantly surprised. Could this be the only fresh water fish that tastes nice?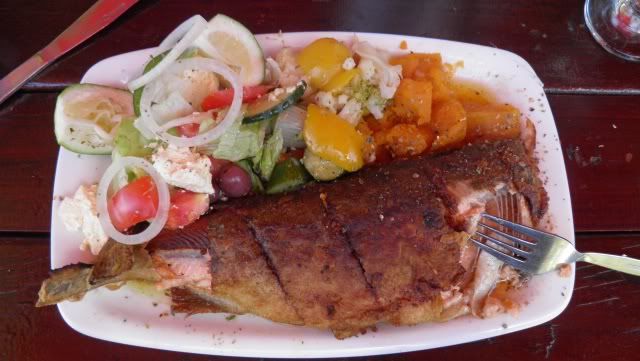 Good Friends, Good Food, Good Rides, Great Times! That's the Harley way. It's not about the bike.
A last pic on the old Du Toitskloof Pass:
We have always done things together as a family, but Firefly has been riding with less and less. She's let her learners' bike licence lapse as she's lost interest in the Dual Sport biking scene. But since the Winter Rally in Sutherland her interest in biking has been rekindled. This latest Harley stint has inspired her so much that not only is she getting a bike licence again a.s.a.p., she wants to buy a Harley for herself!
She has totally submerged herself into the Harley lifestyle and especially enjoys the fact that literally half of the Harley riders are women and mostly ride themselves. It's a nice group of people, without issues, who knows how to relax and really enjoy life.
These three weeks might just have spun our lives off in a whole new direction.
Not to worry – my Dual Sport bike is not going anywhere. There's already another ride in the making...
But that is a whole different story!