A very sad update to this post. Didi Coertze lost her battle with cancer on Saturday afternoon (14 April) at 16:15 after being admitted to hospital at 02:00 that same morning. According to her mother, Cindy, she had been fine on Friday, but was not feeling well during the night. "We still went out on Friday evening."
DiDi lived life to the full right to the very end. She was an inspiration.
Motorcyclists have been invited to attend her funeral this morning as we did last year when we provided a cavalcade for Didi on her way to her matric farewell. That night she made us part of her special night. Today we got to do something in return.
The Southern Cape bikers started organizing immediately. It was on short notice, just like the martic farewell ride and on top of that this would happen mid week and during business hours. But again the bikers did not disappoint. Those who could make it did and those who could not rode with us in spirit.
Starting to gather early on a Wednesday morning: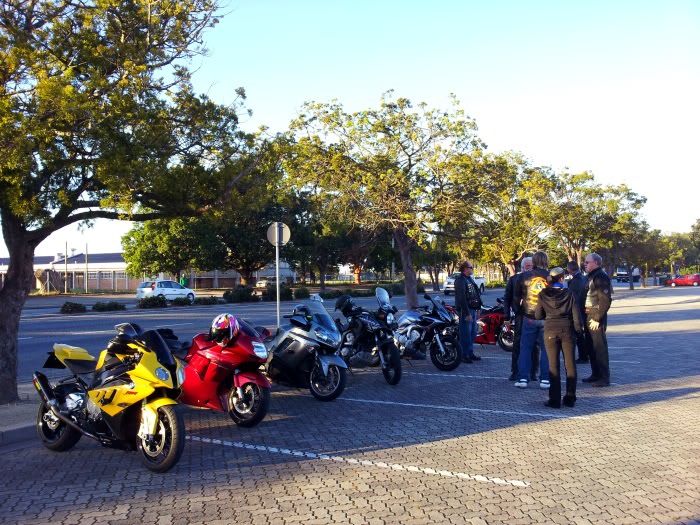 There were different bikes, different kinds of bikes, different kinds of people and people from different clubs. But true to the brotherhood of biking, when the chips are down, we all stand together.
While waiting for more bikes to arrive everybody talks bikes of course. This beautiful Race Nation Fireblade got some extra attention: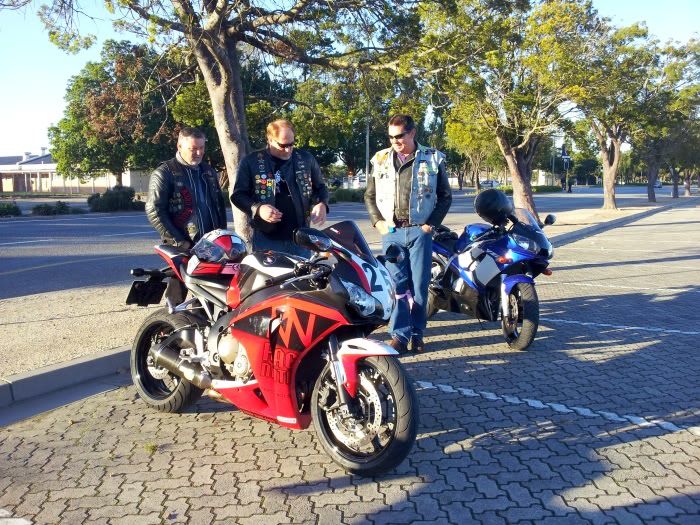 Soon more bikes arrived. Buks on his new XR650 sporting his Wild Dog paws:
We all rode to York High school together where more bikes waited.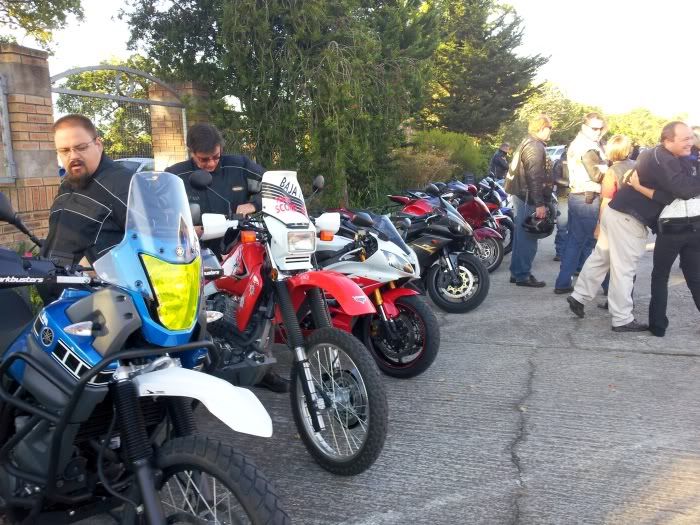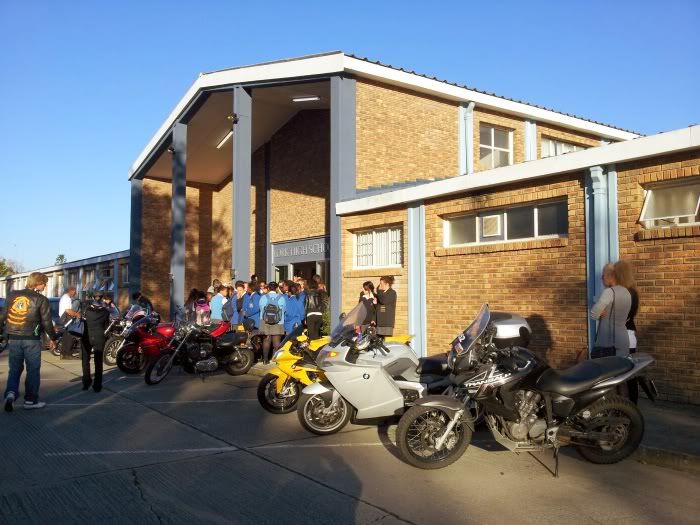 The hall where the memorial was held was absolutely packed.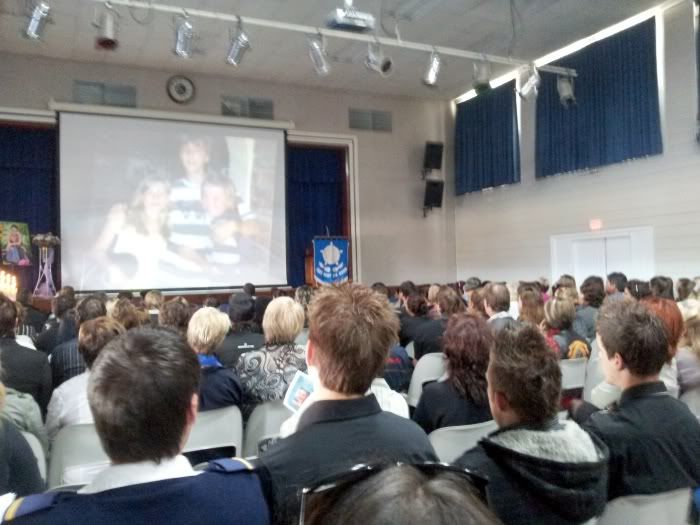 Kids from different schools (Southern Cape Children's Choir) lined the walls and sang choir songs. DiDi was the head girl of the Southern Cape Children's Choir in 2010, when they became the champion children's choir of South Africa.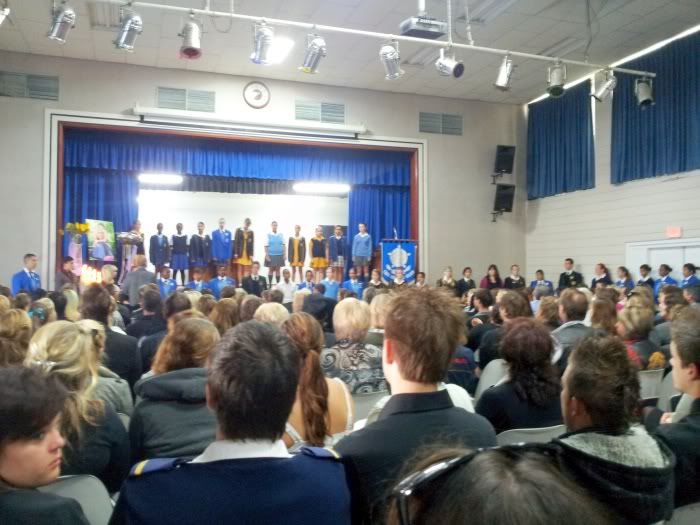 There was a range of emotions. It was incredibly sad, but at the same time, as the photos of her life scrolled by and friends and family told their stories of this wonderful girl, it was a celebration of her life. This girl touched many lives.
What an honour it was to be part of the roaring send-off of DiDi Coertze.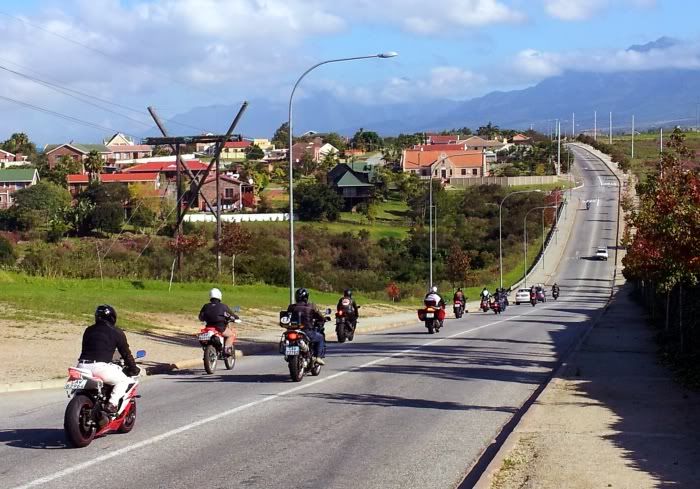 No more pain, only peace. Ride the highways of heaven Didi.
Daniellè Coertze
March 11, 1993 to April 14, 2012
DiDi wrote an Essay on 20 March 2012. It was distributed with the funeral letter. Please take the time to read it. It will touch your soul. (Click on each page to enlarge)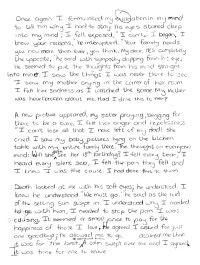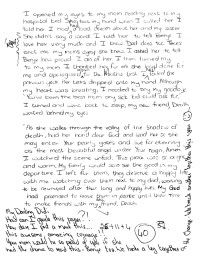 Didi in the news:
Bikers Gazette
Other articles:
Local girl loses half her leg to cancer.
Brave hearts take the steps.
10 Million steps for Cancer.
Didi Coertze passes away.
Funeral service for Didi.
Courageous DiDi dies.
International Hero of Hope will never hold award.

Danielle Didi Coertze