.
Once in a while one finds a piece of road where all you want to do is ride and ride and ride. Today was such a day.

This day was probably the most scenic, so today's report will be told mostly with pictures, and there are lots of them
We were up nice and early again. Our hosts told us that a massive weather system was forming over almost the whole of South Africa and that high temperatures and thunderstorms were a good possibility. Already there was a hot breeze, but we were not fazed. Today we're riding the Garden route!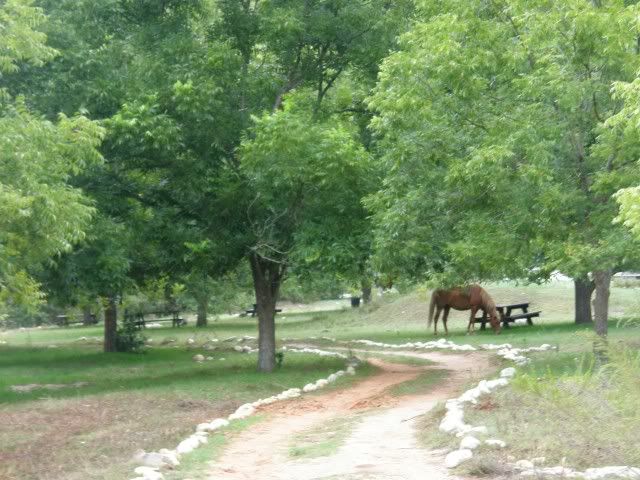 Looking back at the
Outeniqua Trout Farm
:
(The hazy / overcast conditions meant that the light was not great for photography.)
The Southern Half of the Prince Alfreds Pass is the most scenic.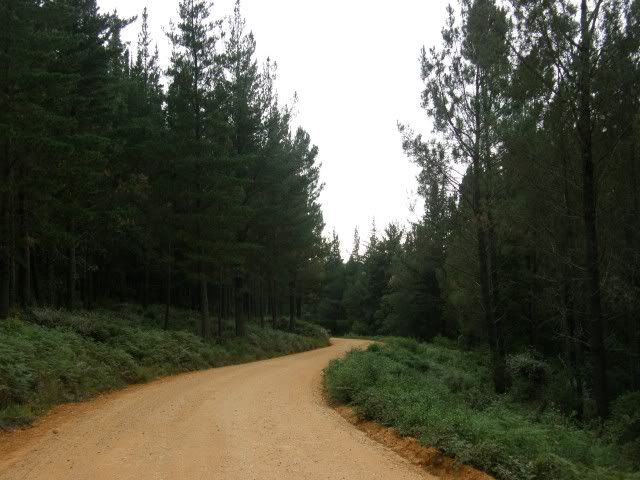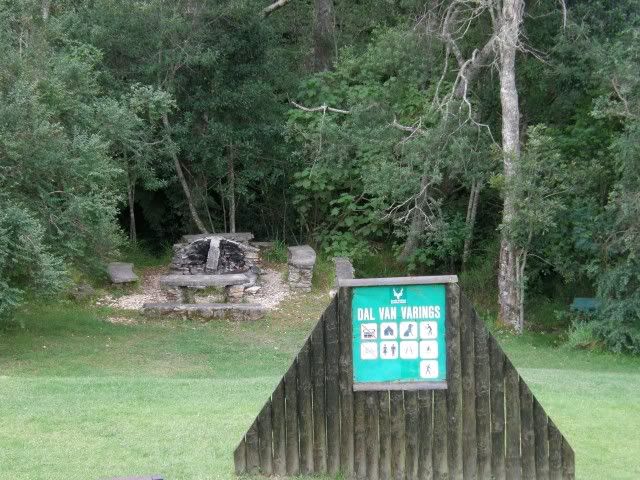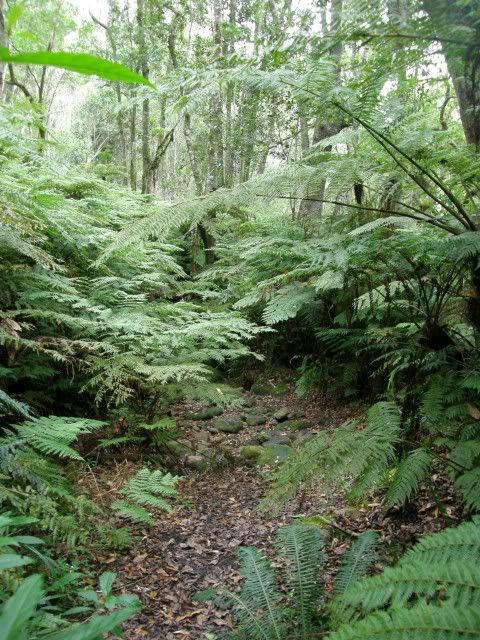 They had a fire in these mountains recently which made for some nice contrasts.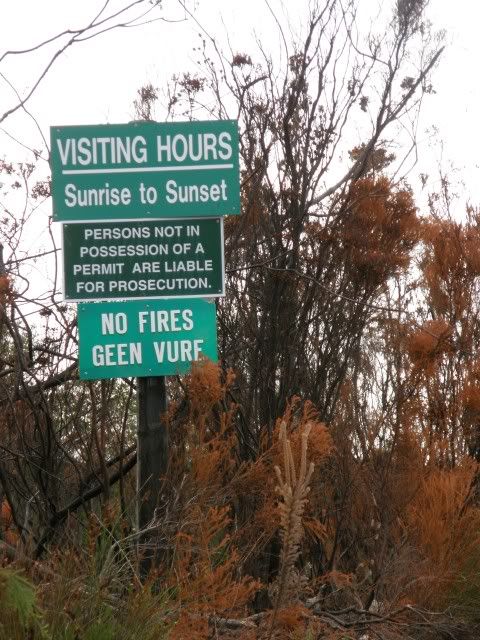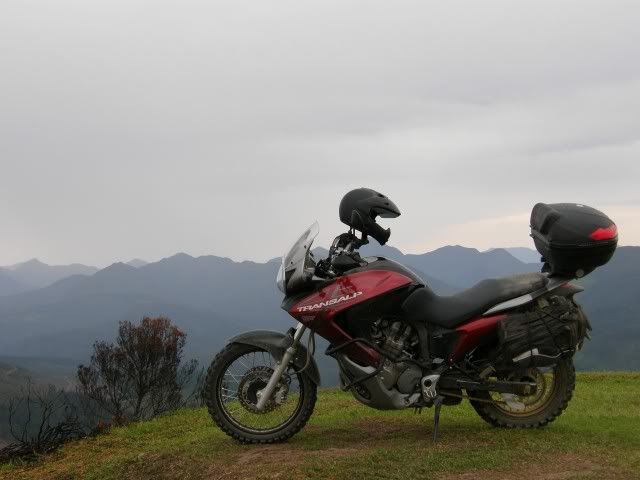 The skies were foreboding and here and there the first drops started to fall, but it was warm and we did not even get wet. Not your typical Southern Cape weather.
Cruising through the forests - what could be better than this?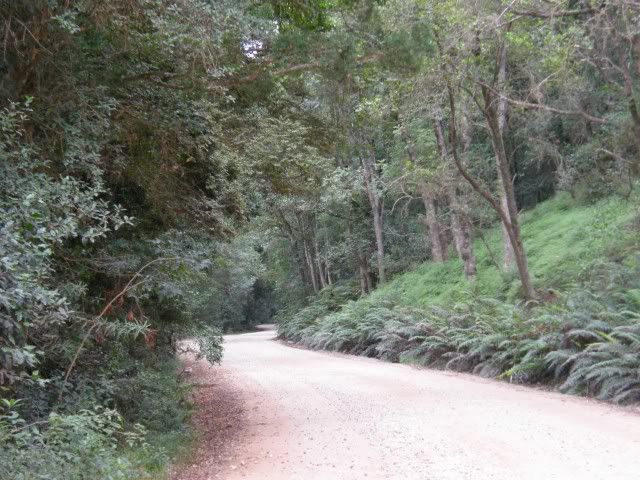 Well, "Kom-se-Pad" could be better.
Every Dual Sport rider in South Africa should ride this road at least once!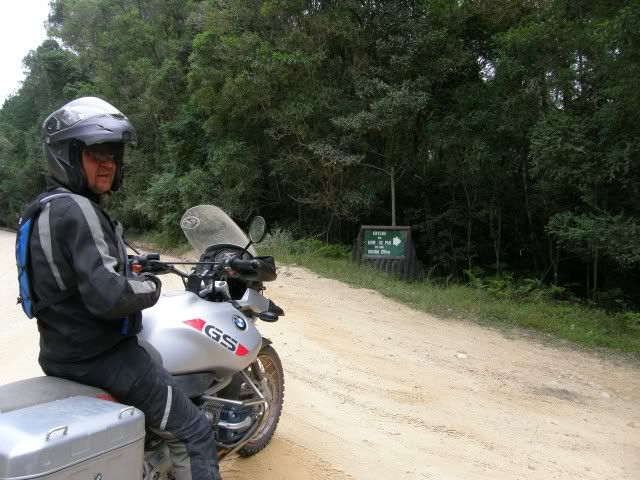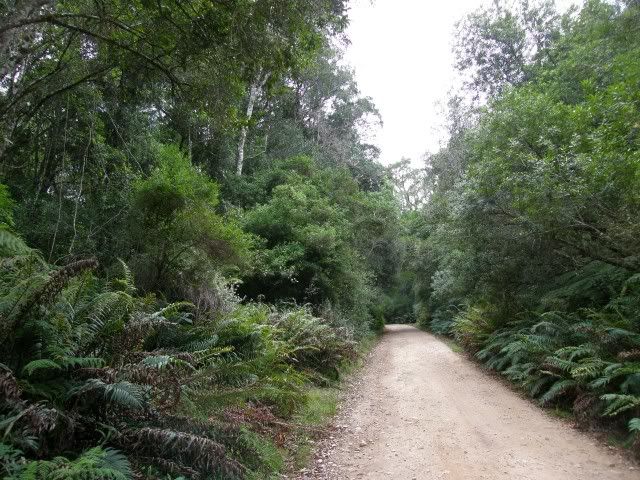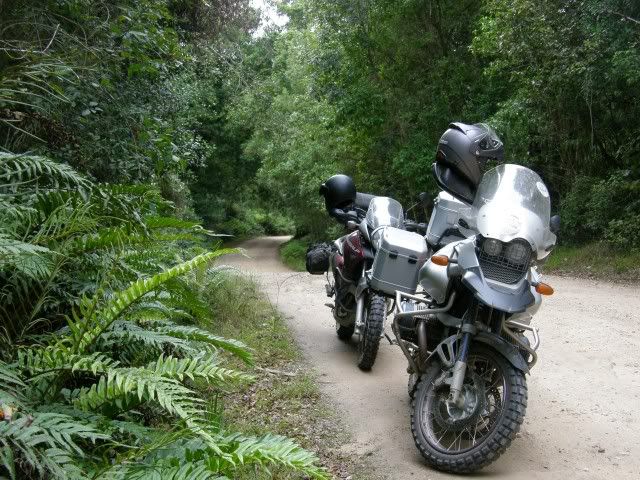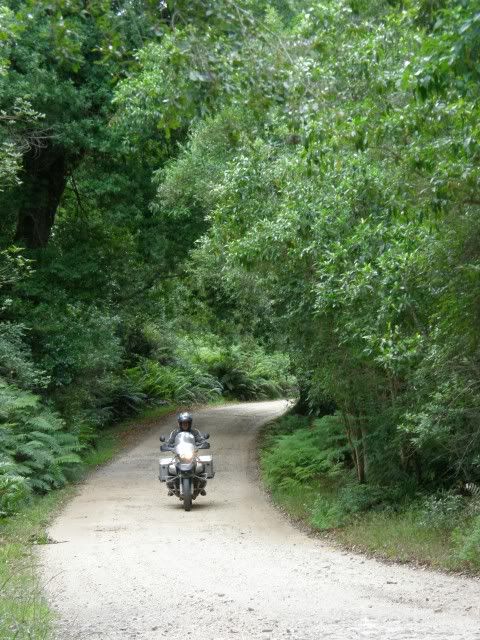 The view from one of the lookout points. Funny skies for the area, especially early in the morning.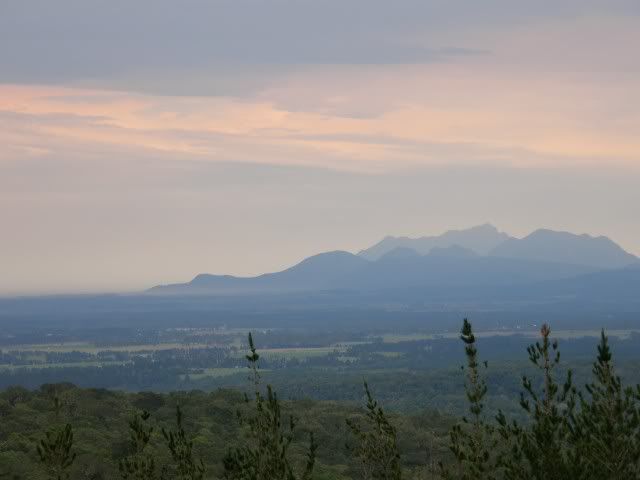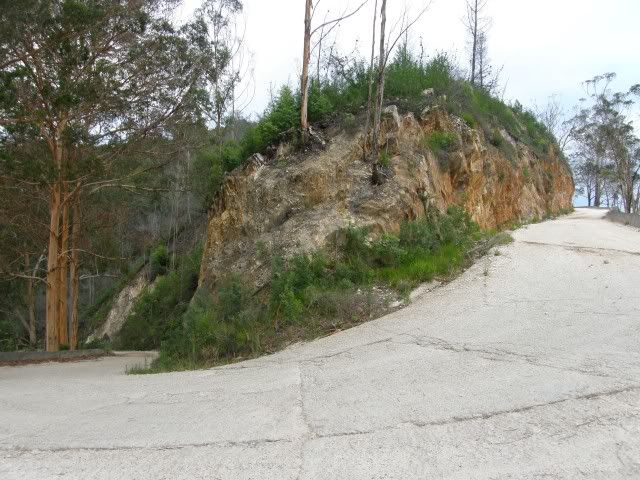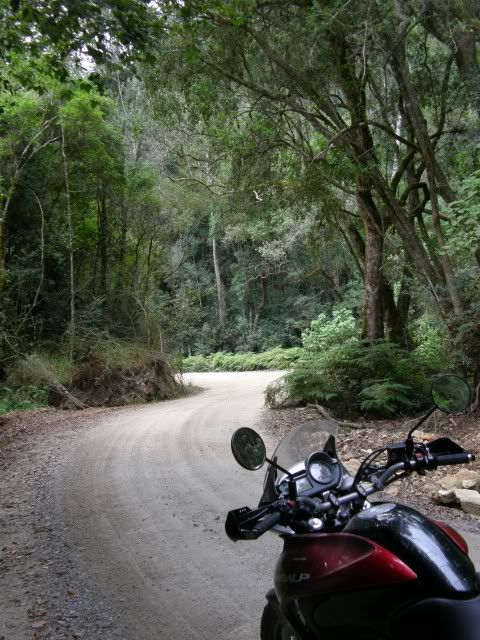 Knysna and on to the 7 Passes road: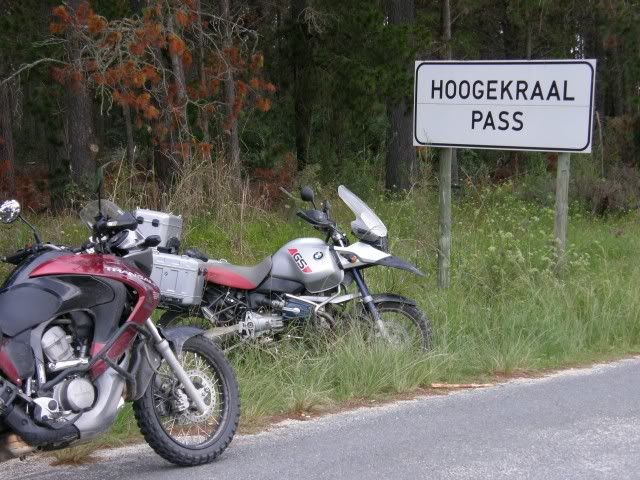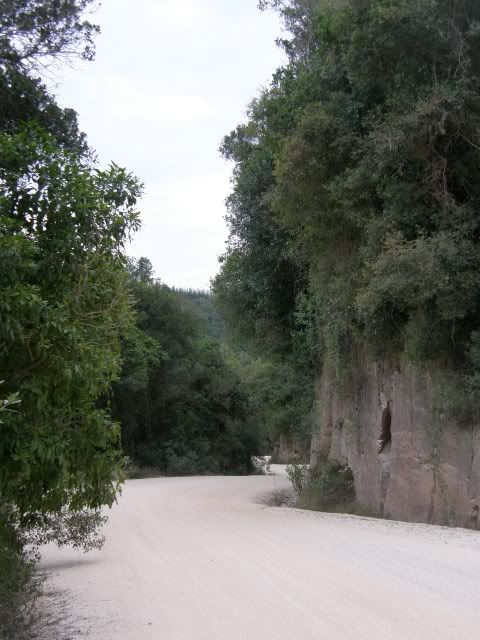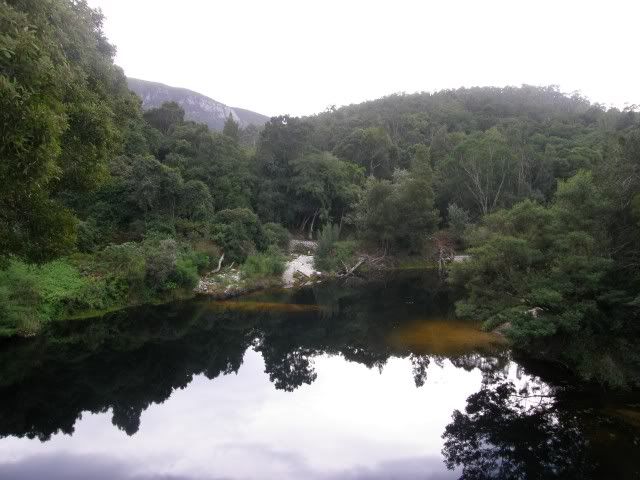 Past George we hit the gravel to our destination for the night -
Attakwaskloof
.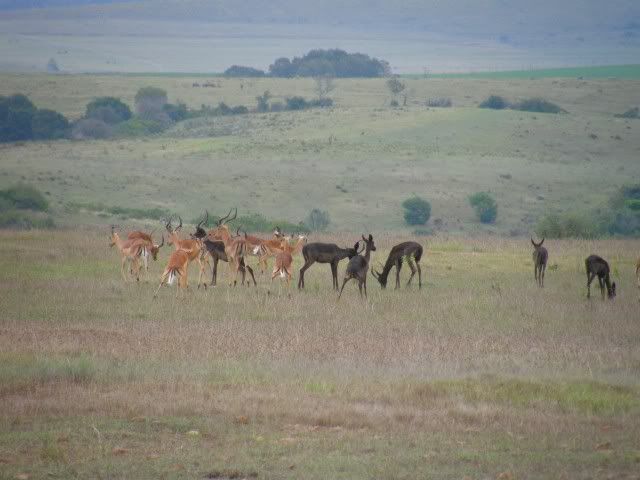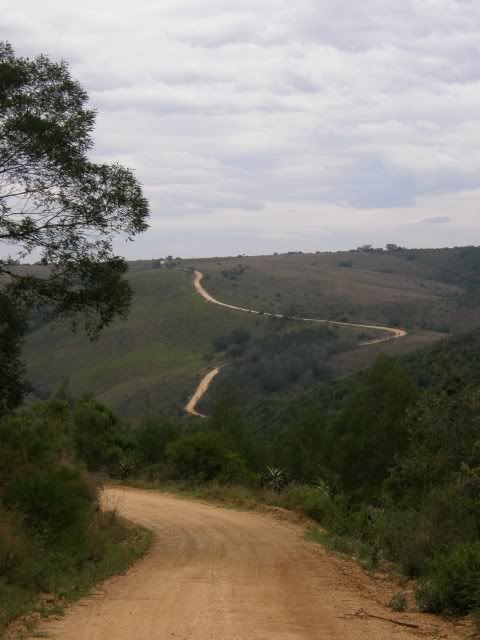 We'd sleep in tents again tonight.
Bonniedale Adventure Farm
has permanent tents with beds and mattresses, nice braais and wood is also provided.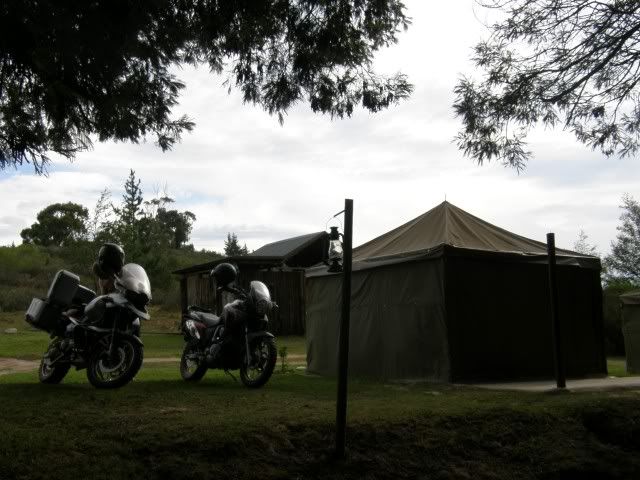 Today was one of the highlights of the trip. After a steak dinner we turned in.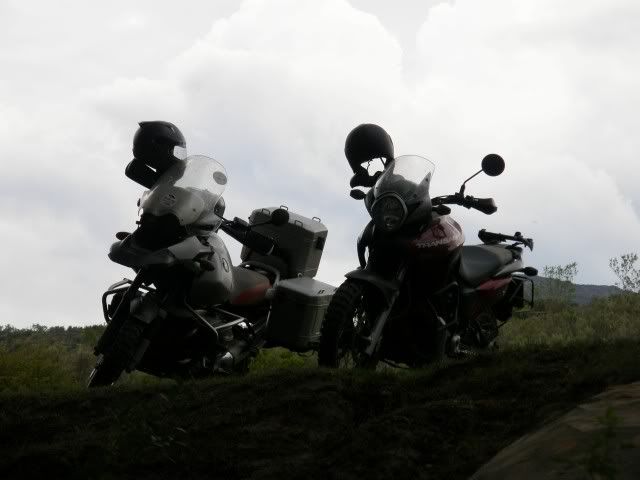 That night the heavens opened...
Continue to Day 6.
Return to index page.
.