.
The next morning we woke up at
Melton Wold
under the blue Loxton skies.
Gryph's tyre decided to call it quits the day before (it did make it to the campsite though) and we asked the Landy that was in Beaufort West to bring him a new rear tyre. Amazingly enough they could not find a tyre in Beaufort West, but a good Samaritan gave them a second hand tyre for free.
That tyre had to be fitted this morning.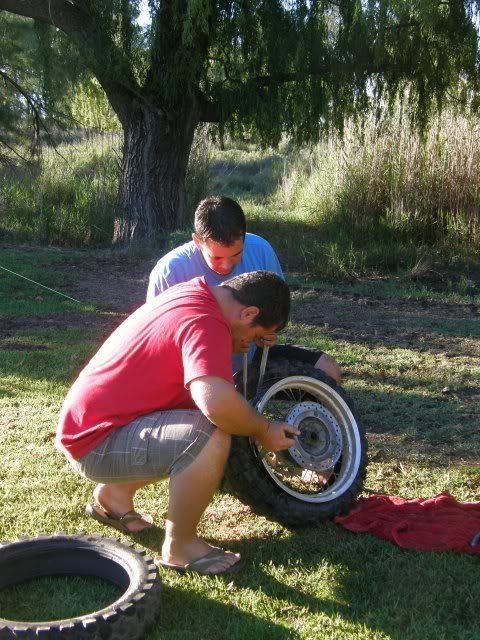 And just as the tyre was fitted and Gryph got on he heard that dreaded sound... The tube was pinched. Luckily I had another spare tube and this time extra care was taken not to pinch it again!
Some scenery around
Melton Wold
.
The main building:
"Braai" facilities (BBQ) next to the campsite:
And a HUGE campsite:
And this is where you find them:
View Larger Map
Melton Wold
comes highly recommended!

.