Each year Honda has a roadshow showcasing their new models at each of their dealers. This year they had 10 new models to ride and photograph, a good boost of material to write about. It was at the same roadshow last year when I first met the Fury.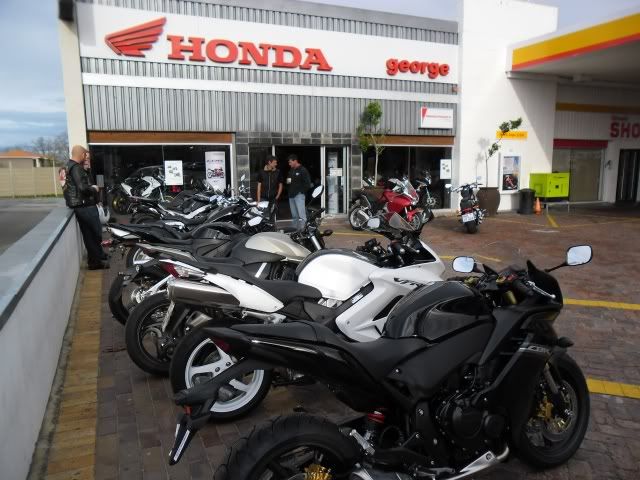 Honda George organized a breakfast run with the new bikes and Kermit and I decided to join.
There are some very nice bikes in the new line-up. I especially liked riding the CB1000F. It's a real hooligan bike. Today I'd be taking it easy though, joining the ride on "my" Fury.
While getting ready to ride a guy at the filling station saw the Fury and came over to have a look. There was an extra space on the ride so he promptly got on the road-show Fury and joined the run.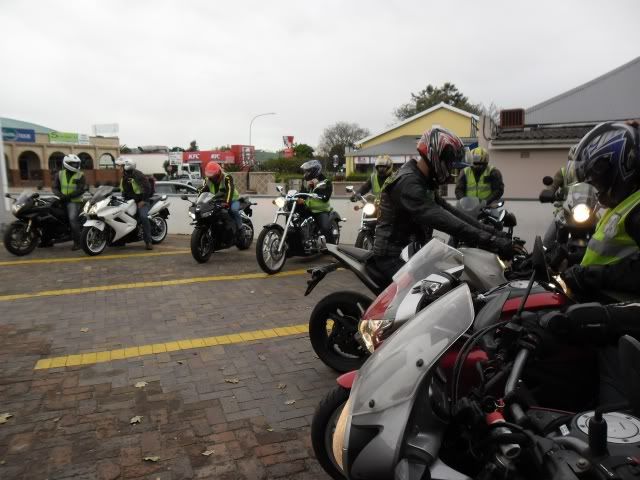 As soon as we hit the highway the crotch-rockets were gone, but the Fury's enjoyed a nice ride together.
A picture en-route: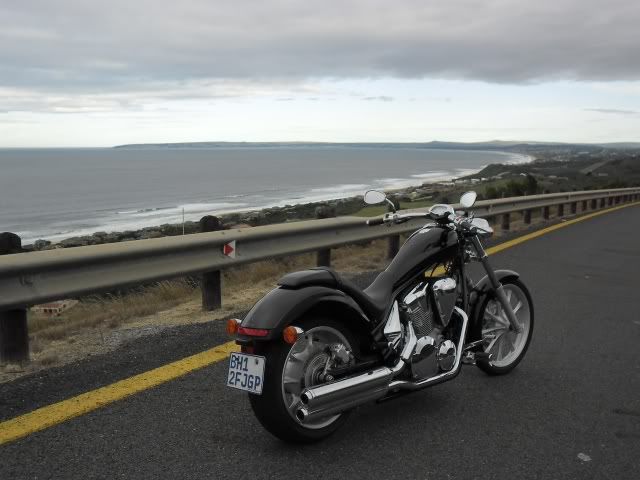 A quick stop in Mossel Bay: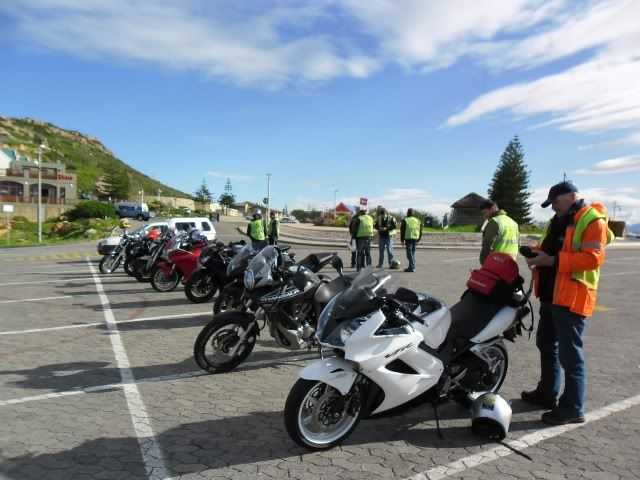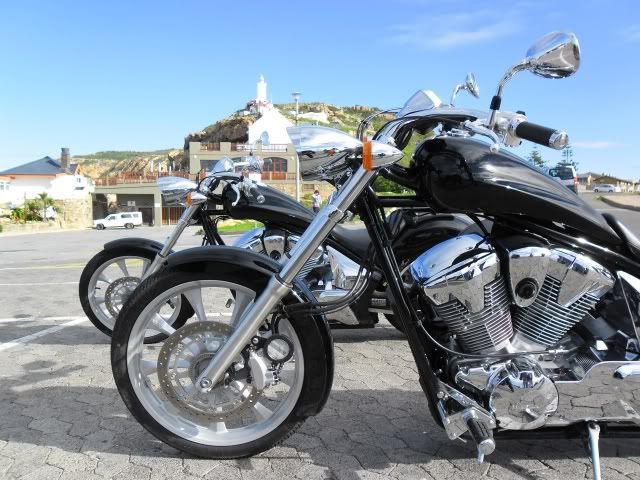 The other Fury rider could not stop talking about what a nice ride this bike is. We chatted about everything, the minimalistic styling, the clever ways technology got incorporated and of course the looks the bike gets when you're riding through town...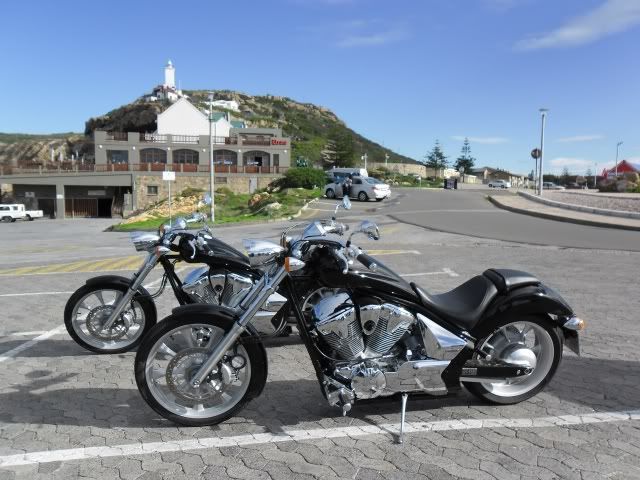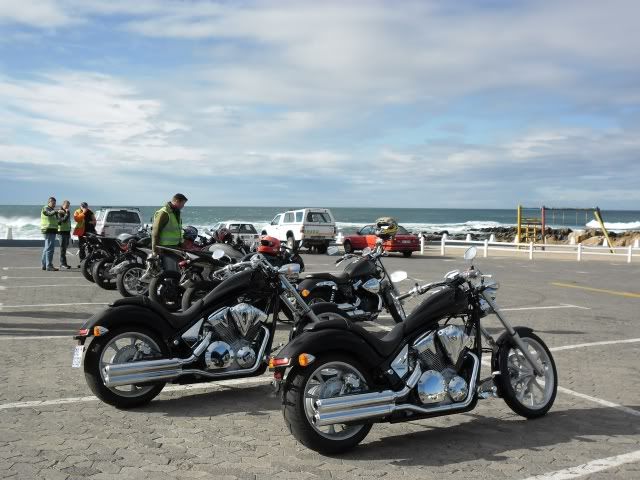 Kermit enjoying a cold one: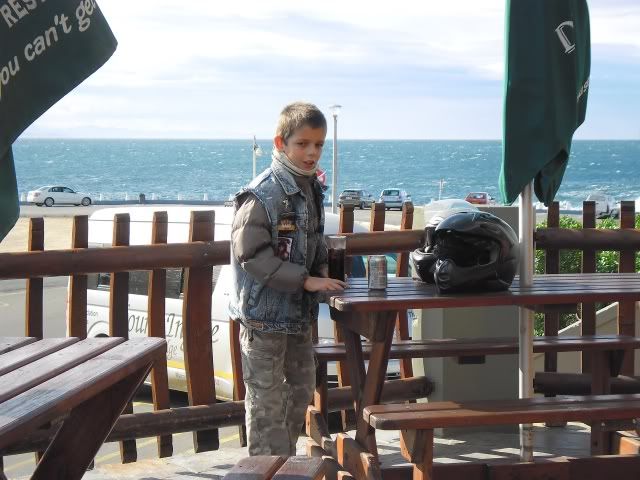 Next stop - Great Brak: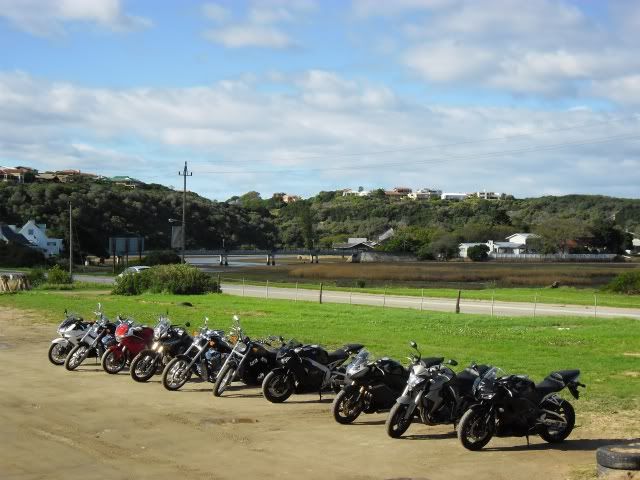 More bike stories and comparisons.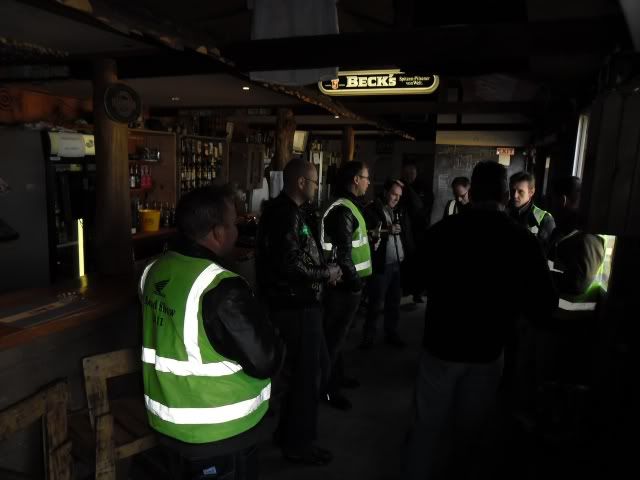 The riders changed bikes at every stop but the guy on the Fury refused. He rode it the whole way.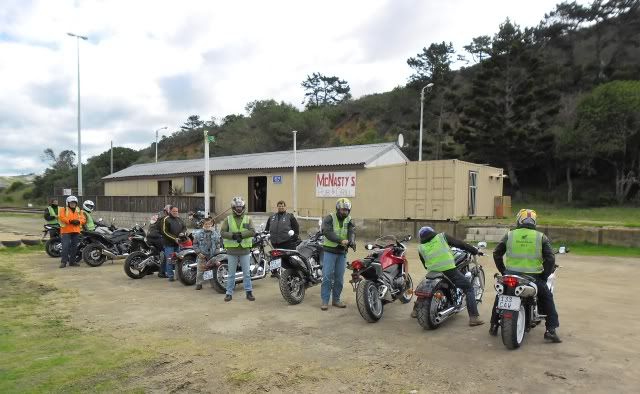 And finally the last stretch back to George.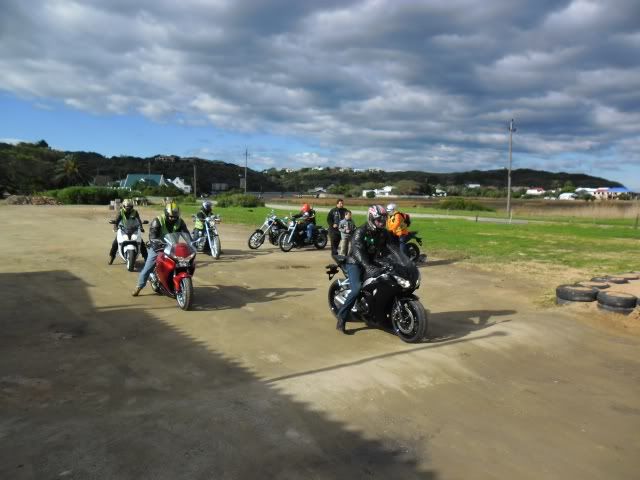 So how does this little story end? Well, the guy who rode the Fury - he bought it the next day.