The Switchback is a brand new model in the 2012 Harley-Davidson line-up and it got it's name from it's ability to quickly switch between Harley Cruiser and Harley Tourer. The touring screen and cases attach / detach with a quick release mechanism giving you the freedom to choose the look and character of the bike. It's part of Harley's Dyna Family and fitted with Harley's 103 cubic inch motor, making it the only Dyna available with this motor currently. I would describe the character of this Harley as something between a Dyna and a Softtail.
While my wife Firefly LOVED the look of the Night Rod, this bike was much more suited to taking a pillion and she wasted no time getting in on the action. Now WE spent every opportunity on the bike, rounding off our days with cruises and sundowners next to the ocean.
That weekend some of the HOG Garden Route Chapter guys invited us on an impromptu run to Knysna. The Harley groups certainly are socially VERY active!
Riding through Kaaimans Pass:
Next to the ocean at Wilderness: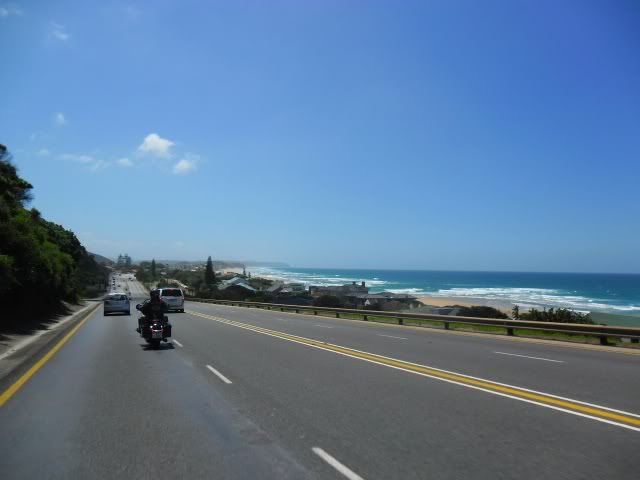 Past all the lakes towards Knysna: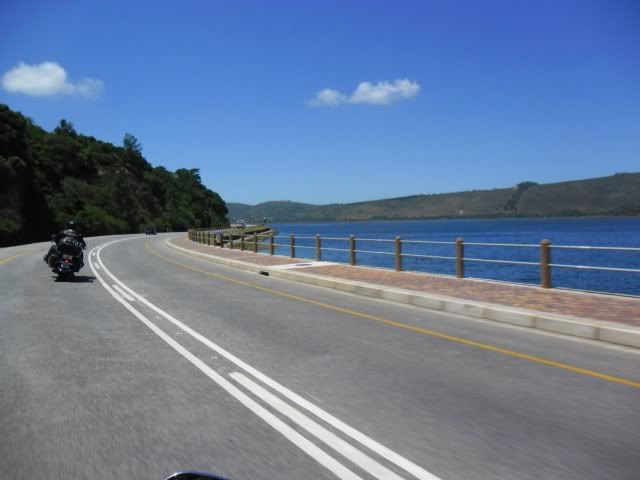 And finally in Knysna – smiles all round as always! Milady:
We stopped at
Big Dog bikes
, a custom bike dealer in Knysna. The shop is on the ground floor with a pub – "The Dog Box" - on top. We were going to have a quick refreshment here before heading to Theasens Island for lunch, but we ended up enjoying ourselves so much that we eventually had lunch here.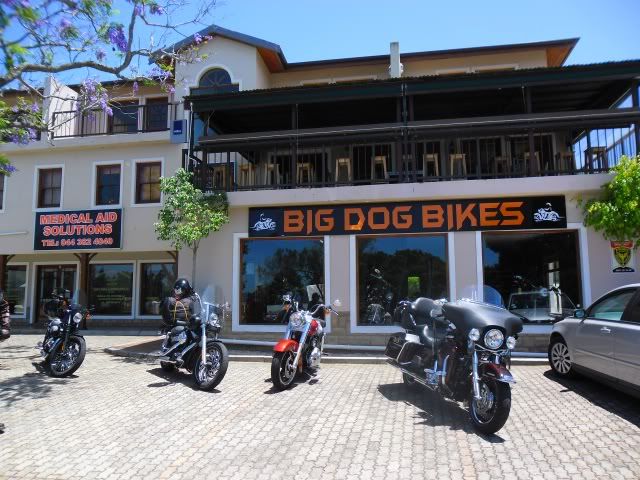 On the way back Firefly and I stopped for some photos for the Switchback article near Kaaimans. This is work after all!
The Switchback in Cruiser mode: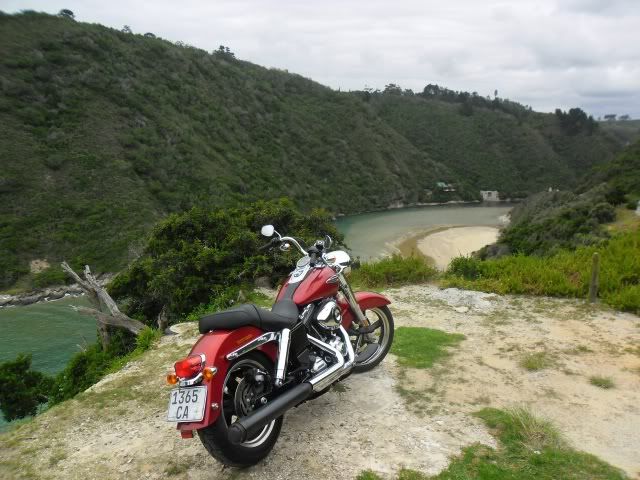 Front page pic? We'll see...
That Monday I hit the highway back to Cape Town, gave back the Switchback and received the keys to this – the 2012 Harley-Davidson Fat Boy!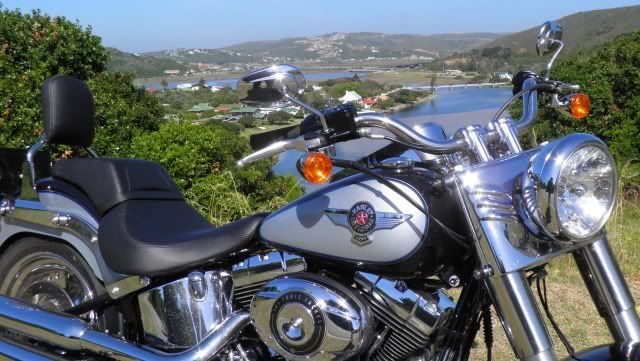 I rode it back to George on the same day, clocking up almost a 1000 Harley kilometres that day...