Early the next morning: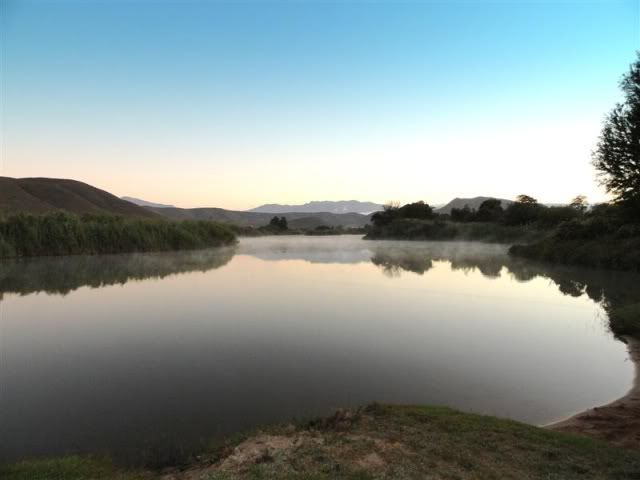 (Photo by briv)
I was one of the first to be hitting the road as I had nothing to pack but a small backpack.
I was going to sleep at my friend Willie's place in Paarl (about 80km's away) on Sunday night, so I had a good bike and a whole day to enjoy it.
First up the old Du Toitskloof Pass: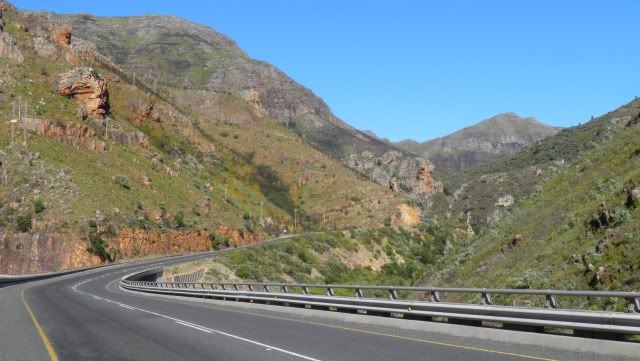 The view overlooking Paarl on the other side: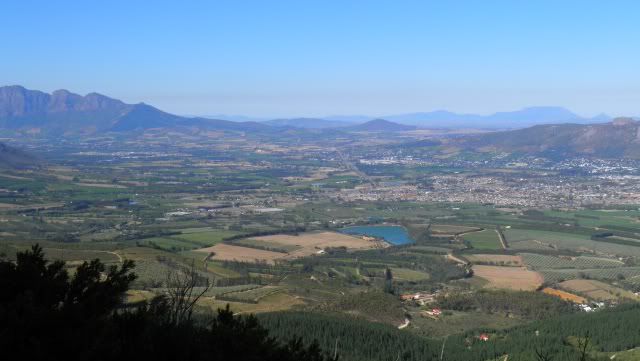 It was still very early but since I was near Paarl anyway I decided to call Willie and drop my backpack, rather than riding with it on my back all day. As it happens, he was on the way out himself – HOG Tyger Valley Chapter has a breakfast run to Fairview Farm!
All I had time for was a quick shower and mere hours after I woke on the bank of a river I was having a five star breakfast with the Harley folks of Tyger Valley.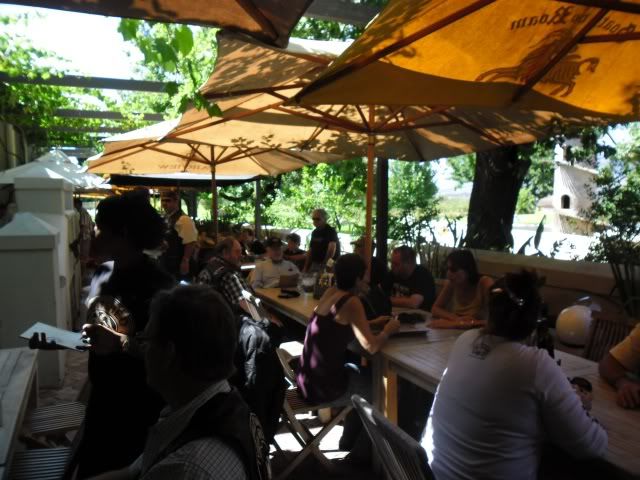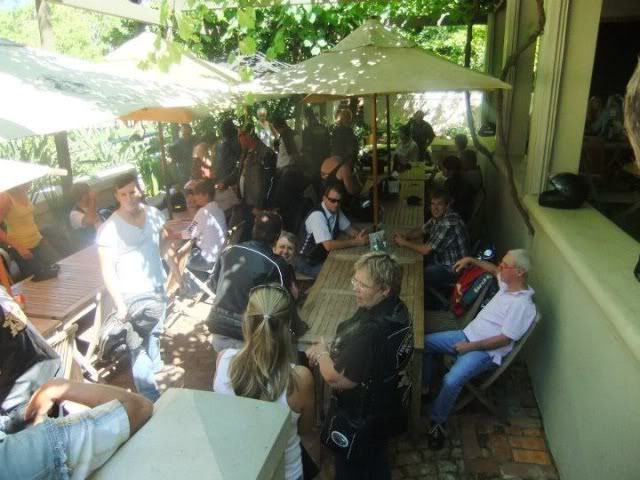 (Photo by Willie)
Fairview farm
is famous for their wine and goat cheeses.
(Photo by Willie)
(Photo by Willie)
During breakfast one of the guys mentioned that the Portuguese community has some or other festival today that he's attending and that we were welcome to join... The next thing I knew we were part of a procession of 30+ Harleys heading to the Portuguese Club of Cape Town.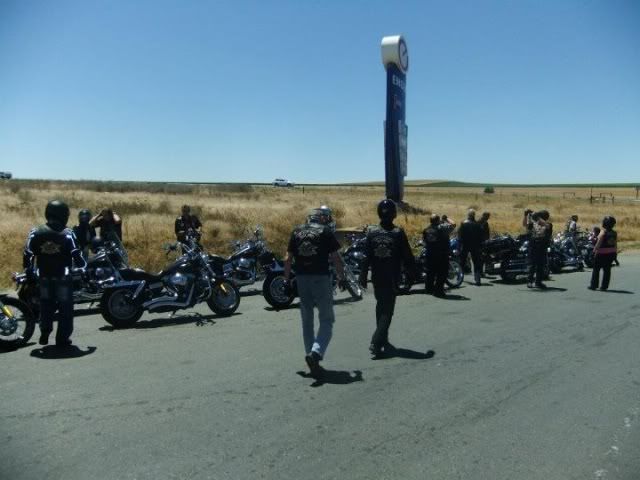 (Photo by Willie)
What an interesting weekend this is turning out to be...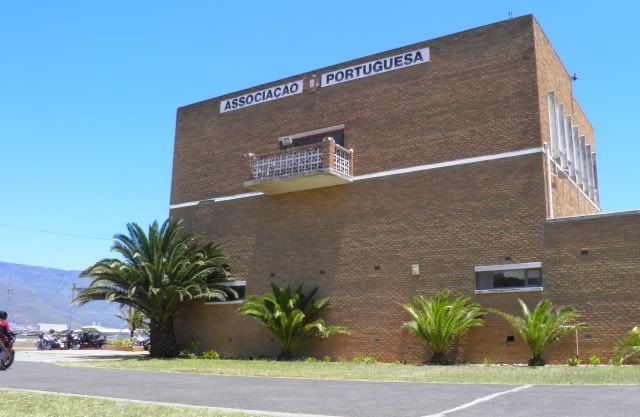 The bikes had a designated parking spot and all the Harleys roared in. What we did not realise is that the Portuguese community were having Mass just inside those open doors.
After the bikes settled down they resumed their service. Sorriiieeeee!
Some nice bikes in the group: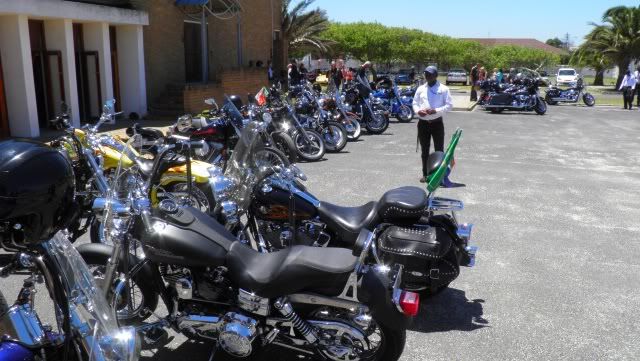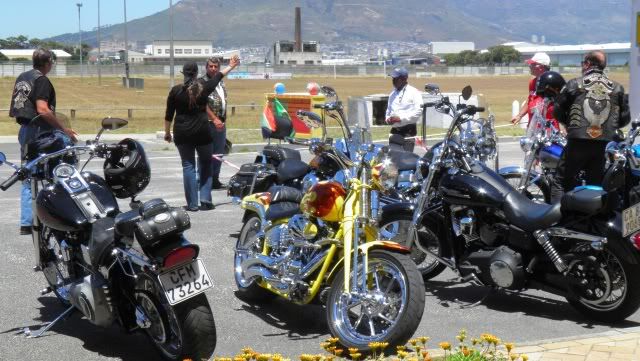 After lunch everybody headed their own way and Willie and I ended up riding all over the Northern Suburbs visiting various friends before we rounded off the weekend with a nice dinner at Bossa Nova in Paarl.
The next morning I dropped the 'Rod at Harley Cape Town and got handed the keys to a brand new Harley-Davidson Switchback.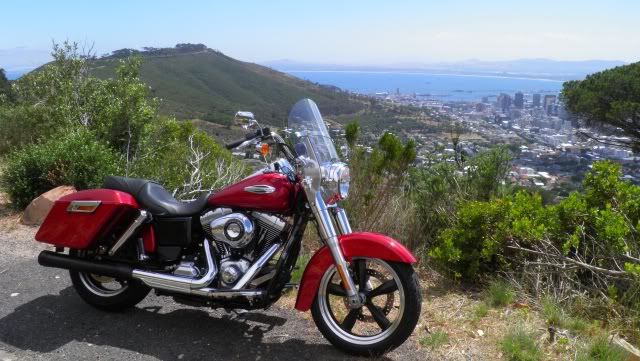 Now we're cruisin'